Čítanie ma baví. Čitateľský záznamník na stiahnutie
Keď sme minulý rok začínali s domácou školou, dala som si za cieľ, že sa u nás doma bude viac čítať. Ja som čitala vždy veľa, ale chcela som, aby viac čítali aj dievčatá. Kým chodila Teri do školy, na čítanie nebolo veľa času. Popri všetkých povinnostiach, ktoré so sebou priniesla škola aj krúžky a po zábave vonku s kamarátmi, bolo čítanie odsunuté na posledné miesto.
Lenže teraz keď sa baby učia doma, máme času na čítanie habadej. A veru to je cítiť.  Terezka nahodila také tempo, že to čo sme pôvodne v knižnici požičali na mesiac, prečíta niekedy za pár dní. Juli číta pomalšie, ale ten pokrok je viditeľný..a hlavne počuteľný.
Aby sme mali prehľad o tom čo čítajú, zaznačovali si každú prečítanú knihu do hárku, ktorý som stiahla na internete. Na pohľad je veľmi zaujímavý, aj dievčatá sa vždy pri vyfarbovaní  novej knihy vždy tešili, ale mne tomu niečo chýbalo.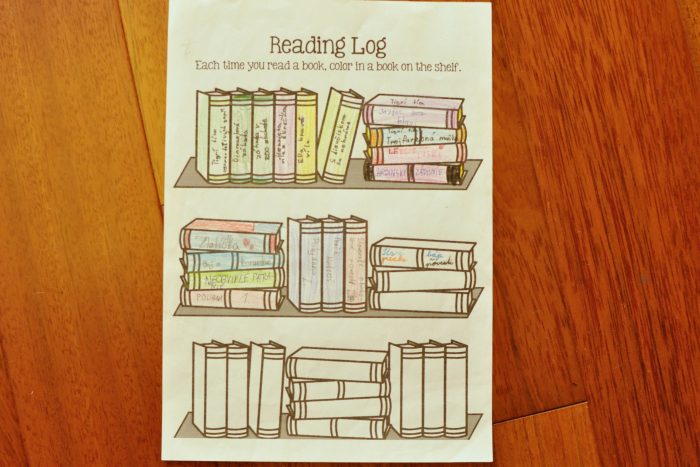 V školách si deti píšu čitateľský denník, vyzerá síce krásne, ale pre niekoho, kto nie je fanúšik písania (ako moje baby), to nie je to pravé orechové. Na druhej strane viem, že si baby rady veci zaznamenávajú a neskôr sa k tomu s hrdosťou spätne vracajú. Toto asi zdedili po mne. Ja som majster na rôzne zoznamy a v papiernictve medzi diármi a zápisníkmi relaxujem. (Mimochodom, aj ja si svoje prečítané knihy zapisujem. Nie síce ručne ale online stránake Goodreads.com.)
Tak som premýšľala a dumala ako to spraviť, aby ich veľa písania neodradilo, ale aby mali zaznamenané to najdôležitejšie. Na zahraničných webových stránkach podobných "denníkov" nájdete kopu, už aj nejaké české som videla, no slovenské žiadne nevyhovovali tomu, čo hľadám. Nuž som sadla za počítač a vytvorila niečo sama.
Ha, aj mňa tá domáca škola niekam posúva.
A toto je výsledok. Ani neviem ako to nazvať. Karta čitateľa? Čitateľský zápisník? Knižný záznamník?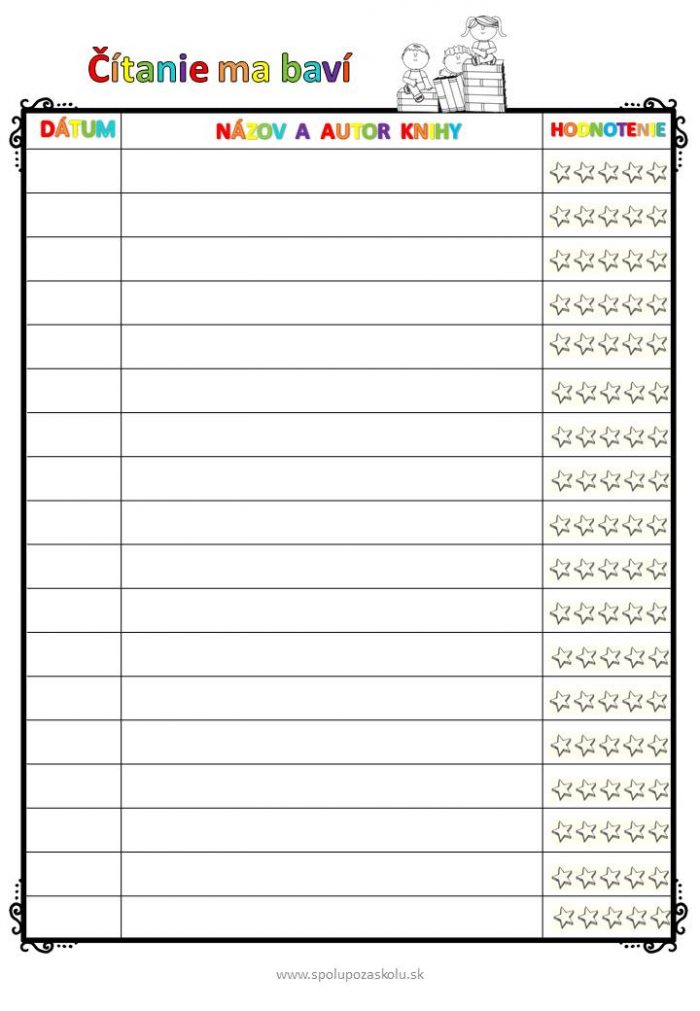 Dala som do neho to, čo považujem za najdôležitejšie, aby si zapamätali deti. Kedy knihu čítali, kto ju napísal, samozrejme ako sa volala a aj to, na čo sa často zabúda, ako sa im páčila.
Môžte si ho stiahnuť aj vy ČÍTANIE MA BAVÍ
Je to fajn pocit vidieť ako sa jednotlivé riadky zapĺňajú. Možno tento list bude niekomu slúžiť aj ako motivácia, vyplniť ho za určité obdobie celý, alebo tým, ktorí s čítanim bojujú.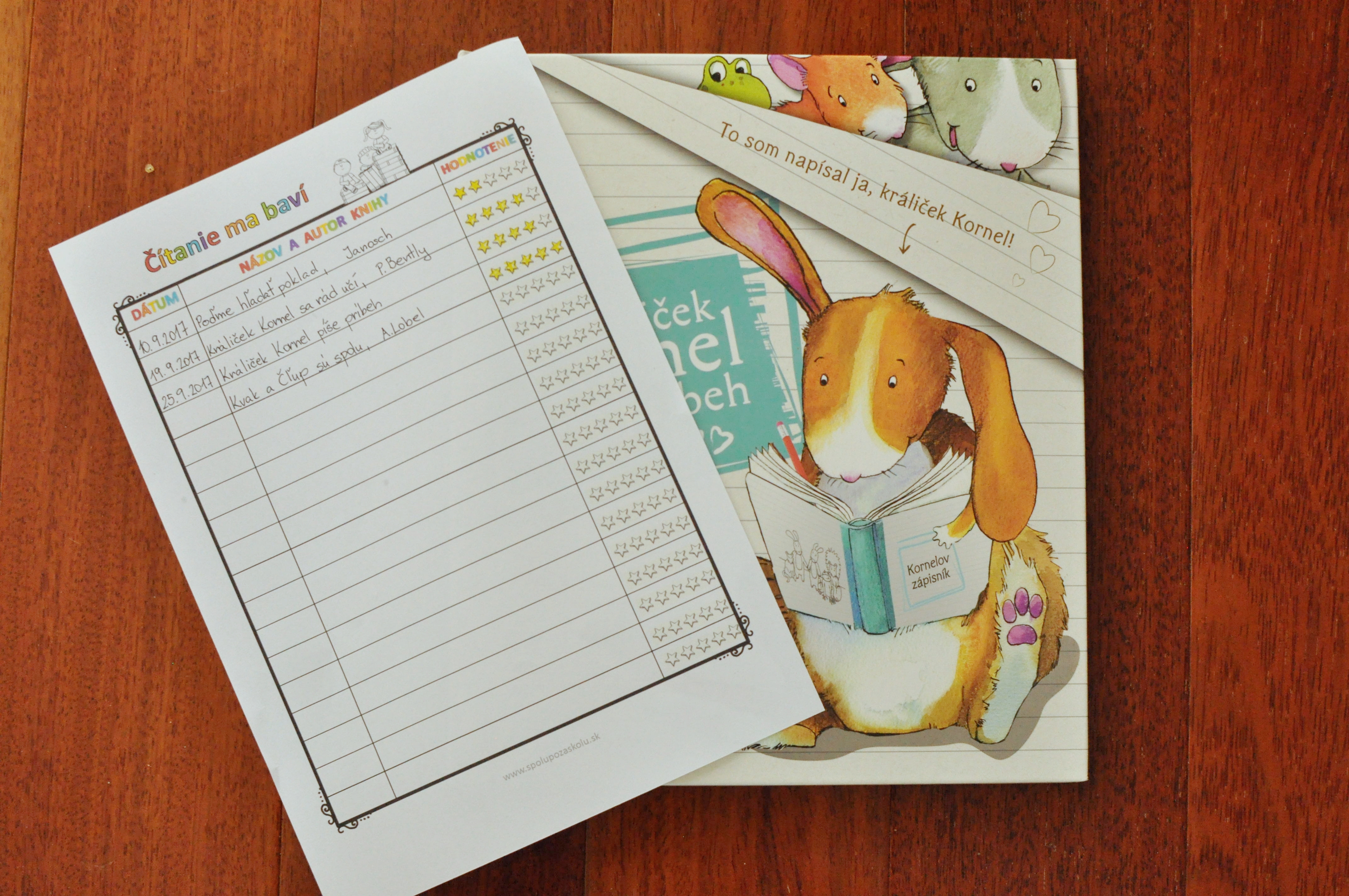 Tak nech sa páči, dočítania priatelia!