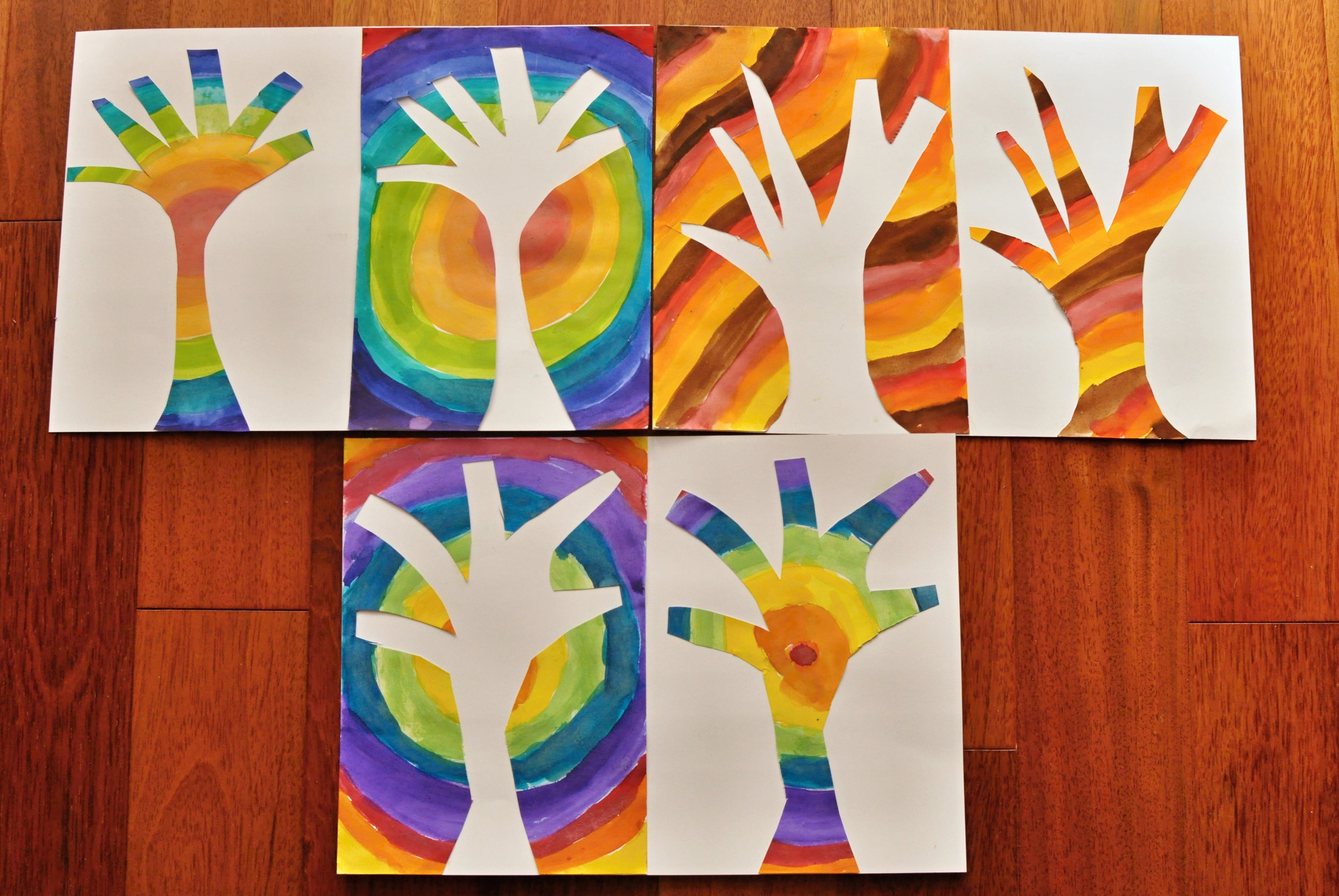 Asi mi dá väčšina za pravdu, že najvďačnejšie jesenné objekty na výtvarné stvárnenie sú stromy a opadané lístie. Ja som dnes mala takú predstavu, že si zájdeme s babami na prechádzku, nazbierame kopu listov a doma popustíme uzdu našej fantázii. Lenže počasie malo inú predstavu o našom tvorení. Nedovolilo nám vystrčiť nosy z domu, takže nastal čas na plán B- Maľovanie jesenných stromov.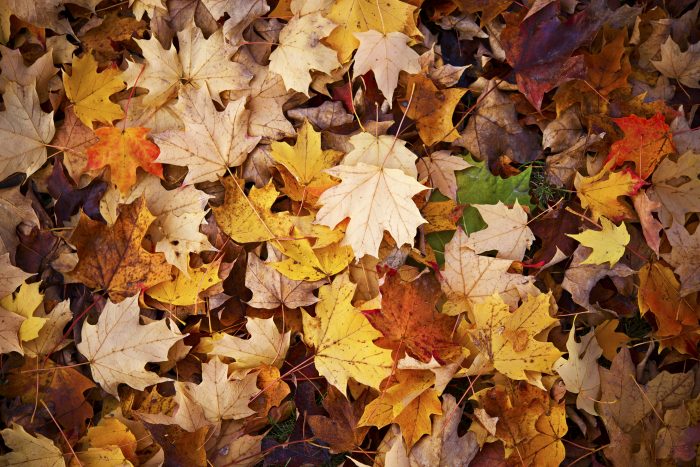 Aby to však nebolo len také obyčajné maľovanie, ako robí takmer každý, niečím som to ozvláštnila. Spravili sme si obrazy na štýl pozitív-negatív.
Že ako? Čítajte ďalej.
U nás doma vždy zaberú vodové farby. Takže keď som  ich vytiahla, baby zvýskli od radosti a pustili sme sa do toho.
Najprv sme si premysleli aké farby použijeme. No a tu začali vznikať celkom zaujímavé názory. Ja som mala predstavu niečoho oranžovo, červeného, sem tam šmrncnuté zelenou. Juli, ale vidí jeseň viac do hneda a Terezka si presadila, že jej strom bude namaľovaný na dúhovom podklade, lebo vraj, keď počas babieho leta zasvieti slnko, zvýrazní všetky farby okolo nás. No a Maruška sa nechala inšpirovať Terezkou.
Keď už každý vedel aké farby použije, ceruzkou sme si na papier naznačili v akých tvaroch ich budeme maľovať. Terezka s Maruškou spravili kruhy, Juli vlnovky. A na rad prišla najobľúbenejšia časť, maľovanie. Dievčatám som pri tomto tvorení dala jedinú podmienku, aby sa farby pravidelne striedali. Tak sa teda pustili do toho.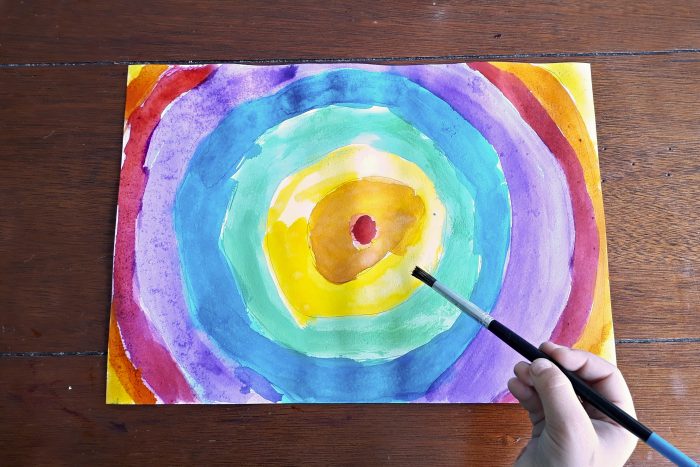 Po vymaľovaní a vyschnutí celého výkresu sme si z druhej strany ceruzkou načrtli strom a vystrihli sme ho. Keď to budete robiť skúste strom vystrihnúť tak, aby ste konáre neodstrihovali až pri hranách výkresu. Lepšie sa vám bude táto časť výkresu lepiť, keď bude v celku.
Vystrihnutý strom sme nalepili na jednu polovicu väčšieho bieleho výkresu (A3) a zvyšok pomaľovaného výkresu na druhú polovicu.Tak nám z jedného výkresu vyšli vlastne dve diela. Niečo ako pozitív-negatív. Celkom efektné, čo poviete?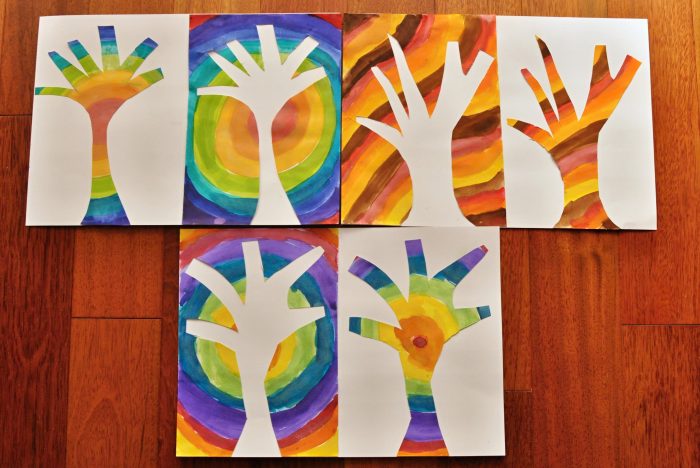 https://www.spolupozaskolu.sk/wp-content/uploads/2017/10/DSC_0407.jpg
2779
4153
Katka
https://www.spolupozaskolu.sk/wp-content/uploads/2021/04/logo-spolupozaskolu.jpg
Katka
2017-10-05 15:15:23
2017-10-05 15:15:23
Pozitív-negatív. Jesenné stromy trochu inak