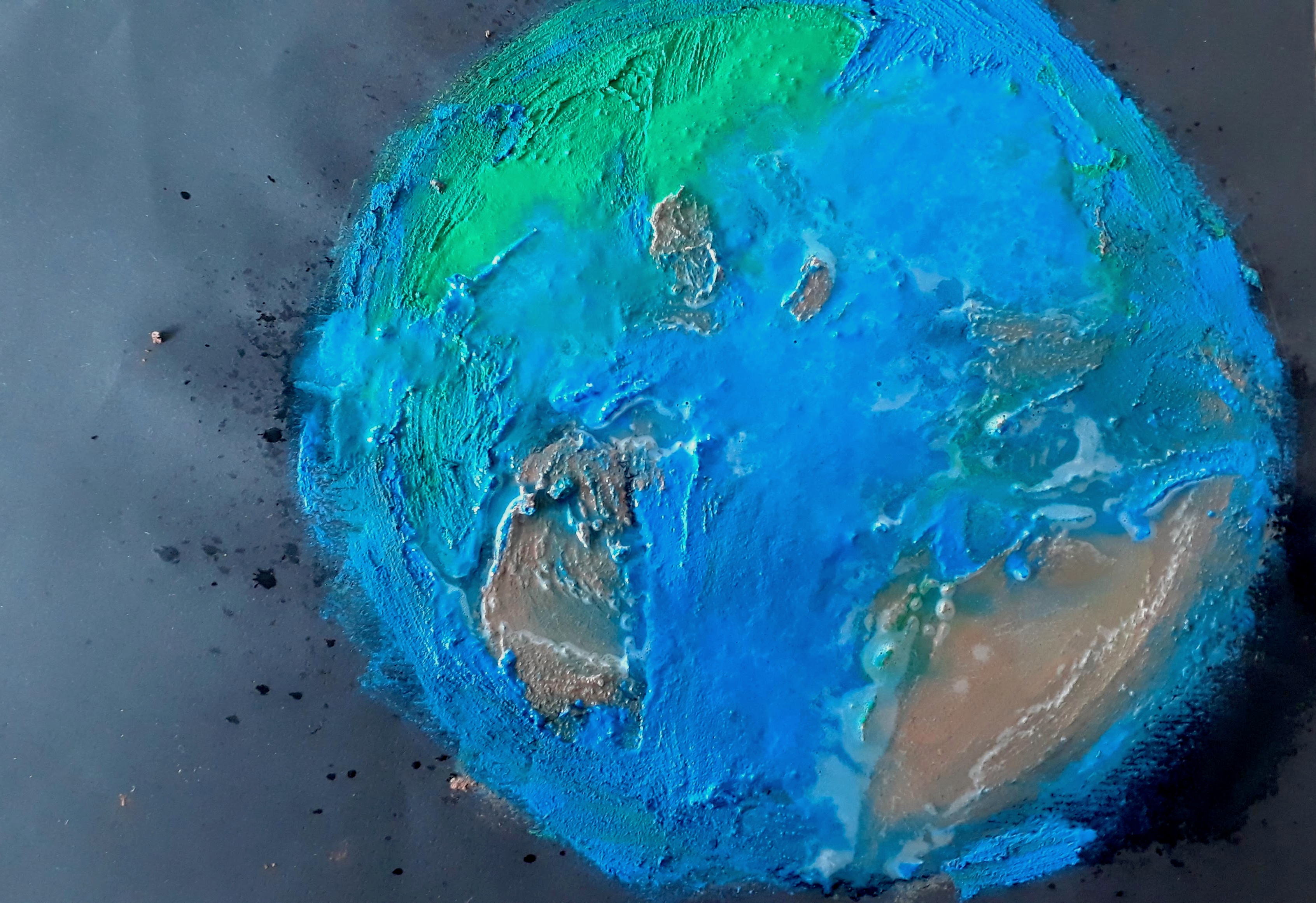 Možno si ešte pamätáte ako sme spoznávali vesmír a jeho tajomstvá (ak nie, nech sa páči, nahliadnite napríklad tu alebo tu) No a už je to tu zas. Tentokrát nás ale najviac zaujala naša planéta Zem. A aby učenie nebola nuda, spojili sme zemepis s výtvarnou a pridali odrobinku chémie. Z tejto zvláštnej kombinácie nakoniec vznikla zábava v podobe šumiacej planéty.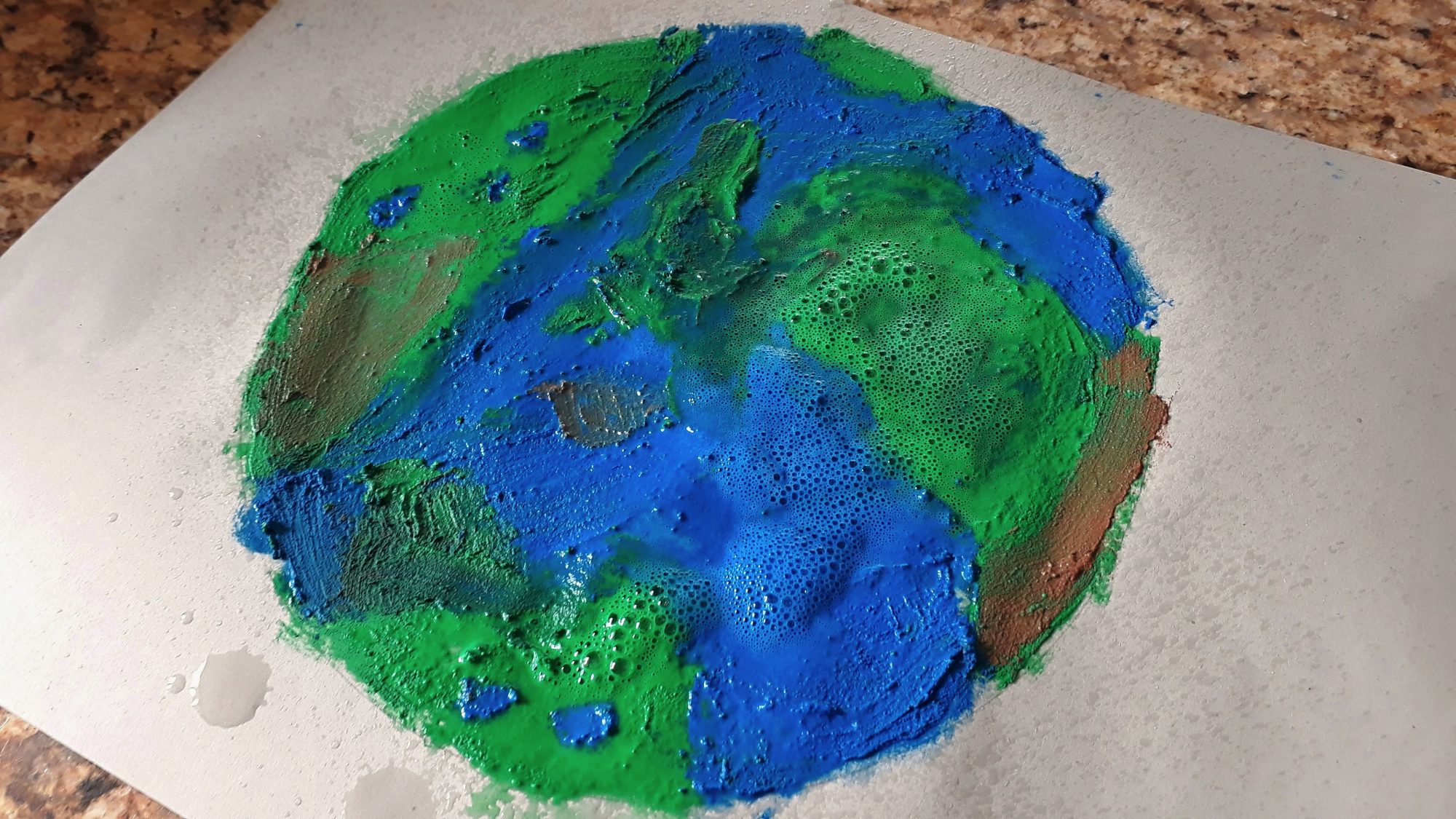 Ako na ňu? Ak máte po ruke tieto veci, môžte sa do nej pustiť hneď a zaraz:
výkres (najlepšie vo farbe vesmírnej)
sódu bikarbónu
temperové alebo akrylové farby
ocot
nádobku s rozprašovačom
kružidlo
Najprv je potrebné vyrobiť si špeciálne farby. Pri tomto tvorení nebudú stačiť len temperky či akrylky, ale je potrebné ich zmiešať so sódou bikarbónou. Začali sme tým, že sme zmiešali jednu kopcovitú lyžicku sódy s jednou lyžičkou farby. No bolo to veľmi husté, rozpadávalo sa nám to. Tak sme pridali viac farby.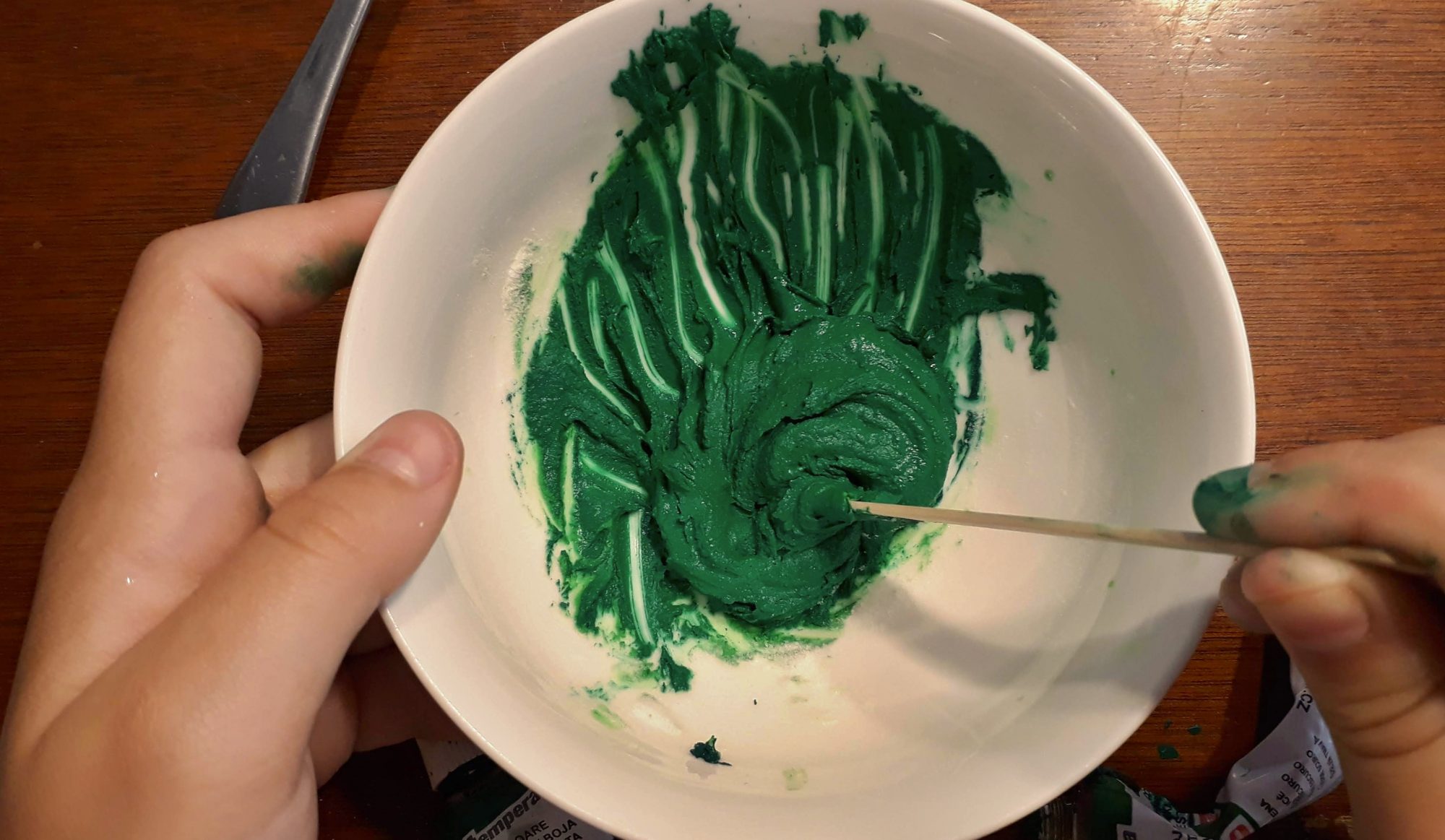 Zo začiatku, kým sa sóda nepremieša poriadne s farbou, sa to mieša pomerne ťažko, takže malé rúčky môžu mať problém. No treba vytrvať, postupne sa zo sypkej masy stane masa pastová, a to je to čo potrebujete.
Potom začína samotné "maľovanie". Na výkres si načrtnite (alebo kružidlom narysujte) kružnicu, to bude vaša planéta. Zamaľujte ju farbami podľa vlastného výberu. Farby nanášajte v hrubej vrstve, čím viac sódovej farby, tým väčšie šumenie na konci nastane.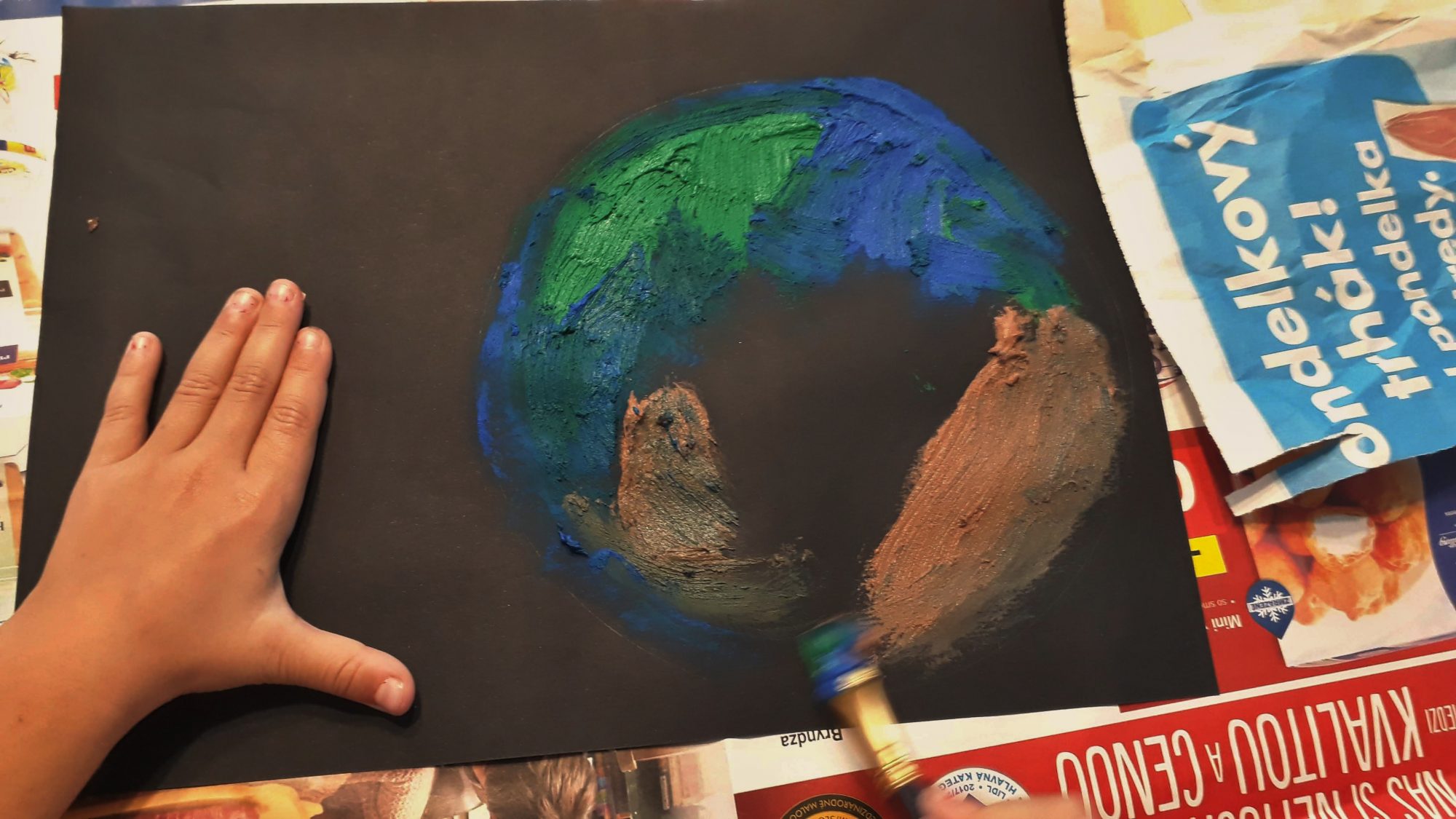 Keď sú planéty hotové, nechajte ich poriadne vysušiť a zatiaľ si pripravte do nádobky s rozprašovačom ocot.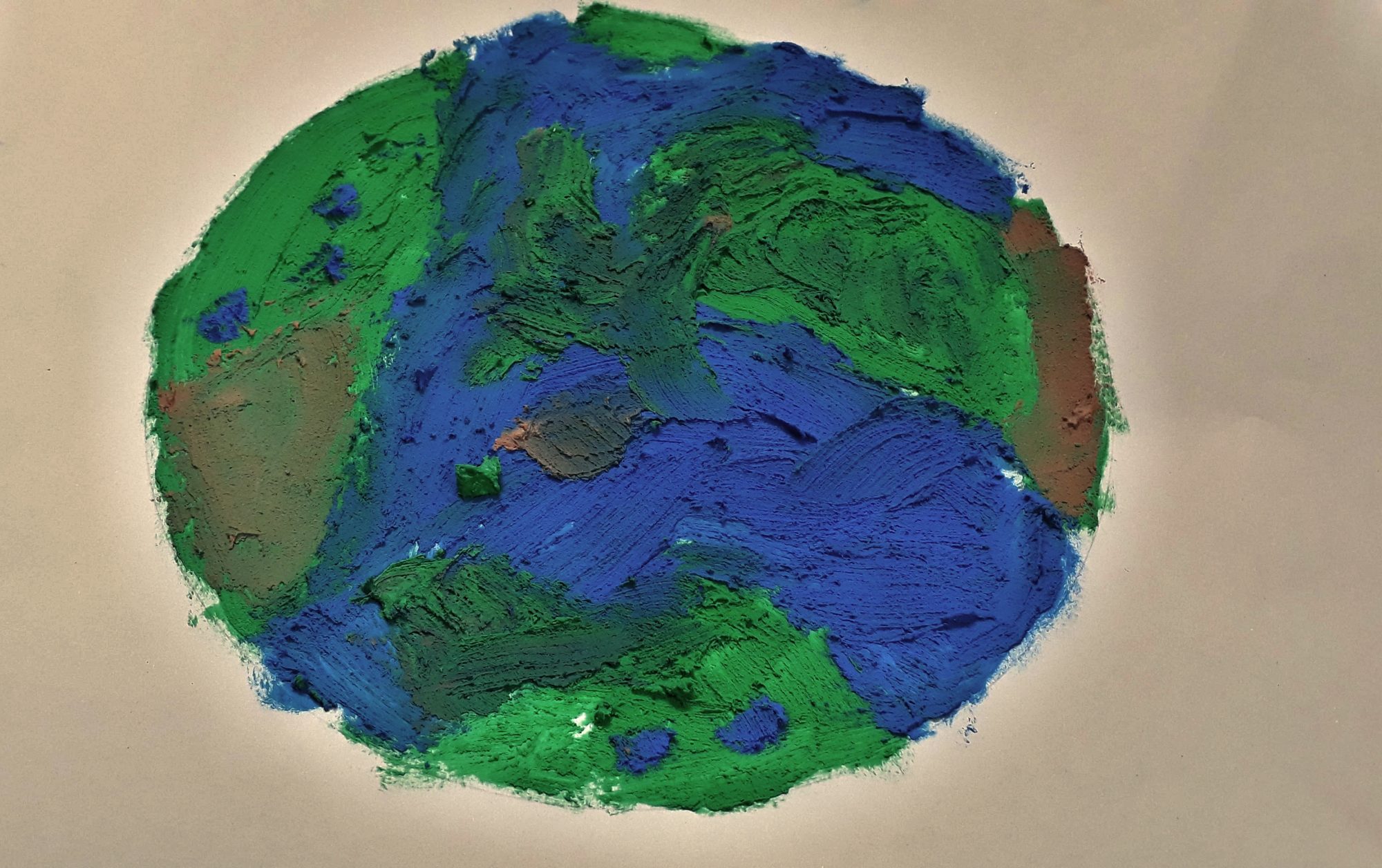 Teraz nastáva fáza tvorenia, na ktorú sa baby najviac tešili. Nastriekať ocot na maľby. A čo sa stalo?
Najprv planéty začali šumieť a bublinkovať a zdalo sa akoby celé vyšli do priestoru. Druhú vec, ktorú si dievčatá všimli je, že sa im stratili ostré kontúry jednotlivých svetadielov, farby sa sem tam zmiešali a planéty vyzerali akosi prirodzenejšie.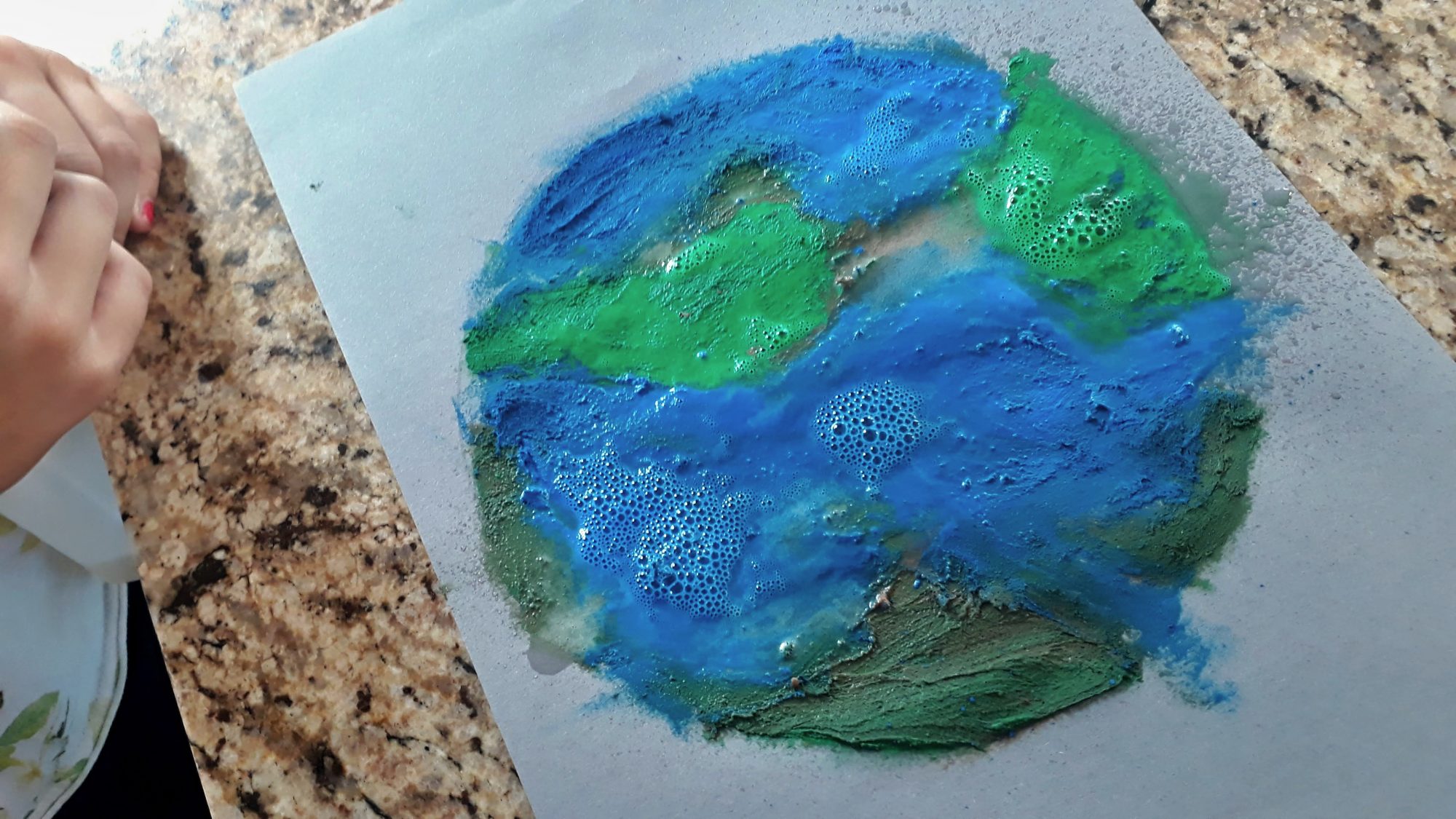 Ale asi najkrajší objav boli biele oblaky, ktoré sa na obrázkoch ukázali keď už pominula tá najprudšia chemická reakcia medzi sódou a octom.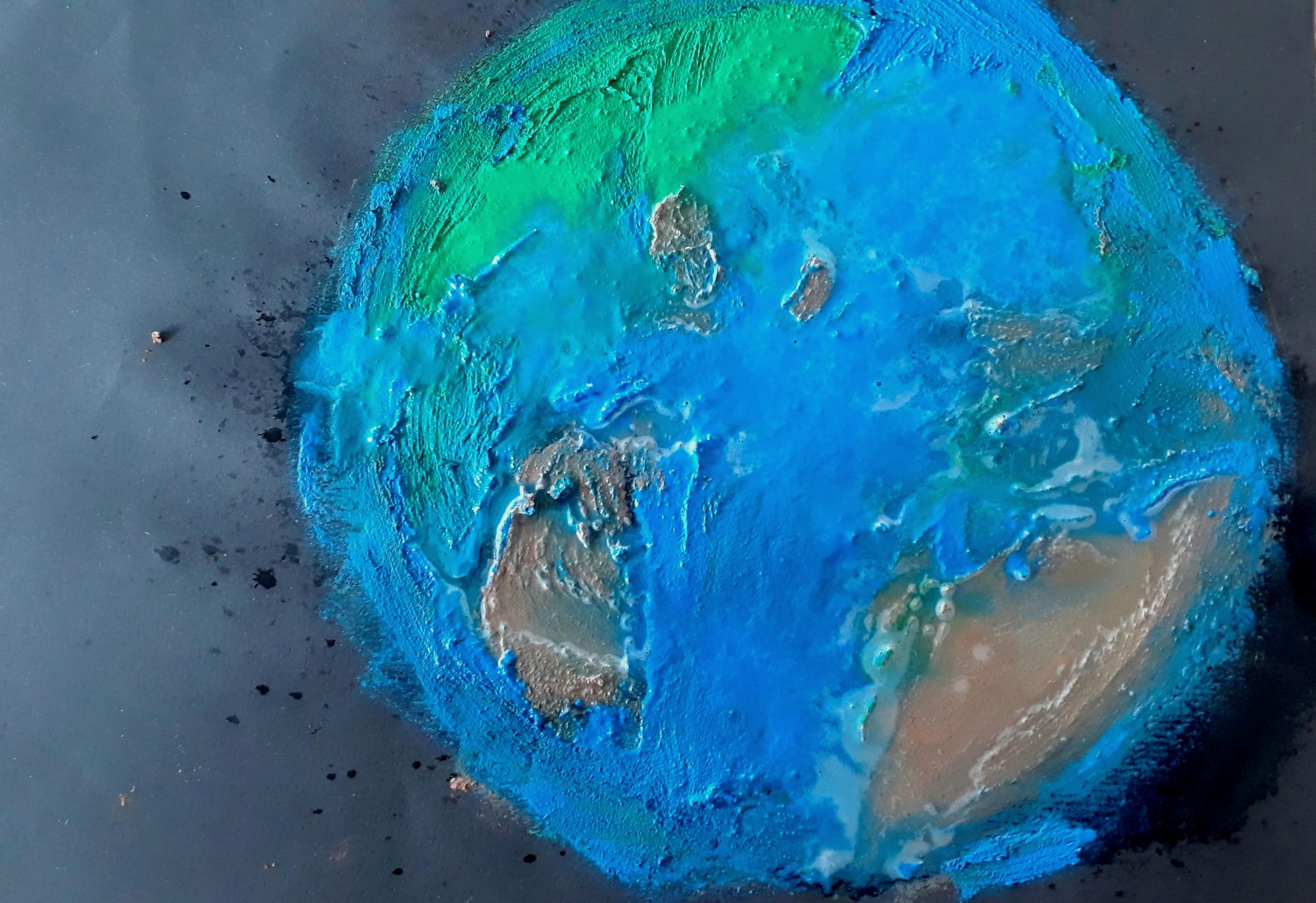 Určite to vyskúšajte. Sóda bikarbóna a ocot sú veľmi vďační pomocníci pri tvorení s deťmi. Dajú sa použiť vo všetkých možných variáciách , ale wau efket je vždy zaručený.
https://www.spolupozaskolu.sk/wp-content/uploads/2019/09/20190917_120928-1.jpg
2322
3384
Katka
https://www.spolupozaskolu.sk/wp-content/uploads/2021/04/logo-spolupozaskolu.jpg
Katka
2019-09-19 07:57:23
2019-09-19 07:59:38
Šumiaca planéta