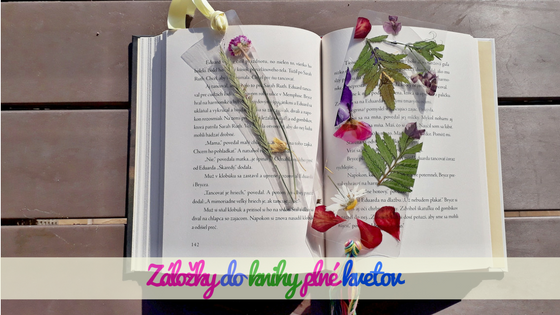 My už síce máme prázdniny, ale nezaháľame. Noooo, možno trošku, ale veď aj na to sú prázdniny. Ale nuda u nás nehrozí. Teda ona aj príde, ale my ju máme celkom radi, lebo nás väčšinou vystrelí do rôznych kreativností a tvorivostí. Dnes sme napríklad vďaka nej spravili kvetinové záložky do knihy. Vyrobiť si ich je trošku zdĺhavejší proces, čo ale vôbec nevadí, keďže prázdniny sú ideálne na takéto pomalé aktivity.
Čo budete potrebovať
V prvej fáze
veľa všakovakých kvietkov, lupienkov, lístkov
servítky
hrubočizné knihy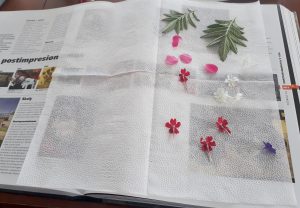 V druhej fáze
laminovačku a laminovaciu fóliu (vraj sa da "laminovať" aj s pomocou žehličky, ja som to nikdy neskúšala, dajte vedieť, kto to vyskúša)
klieštiky alebo postačí aj dierkovač
nožnice
rôzne stužky, či bavlnky, korálky a iné veci na dozdobenie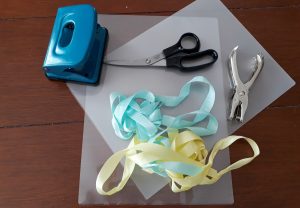 Ako teda začať? Vypustite deti von, nech zbierajú rôzne kvietky, zaujímavé lístky, či trávy. Alebo choďte na prechádzku a zbierajte všetko zaujímavé spolu. Rastlinky si potom vylisujte v hrubej knihe medzi servítkami. Ak ste nazbierali kadejaké hrubšie trávy, či objemnejšie kvety, zaťažte knihu viac a aj ich dlhšie lisujte ako klasické tenké lístky či lupienky. Pri laminovaní by to laminovačka nemusela zvládnuť, ak jej dáte príliš hrubý materiál. My sme naše lisovali asi týždeň a pol. Mimochodom, ukladať tie drobnučké lupienky, či kvietočky na servítku a vyrovnávať ich, je skvelé cvičenie jemnej motoriky aj pre staršie deti 🙂
A potom príde deň D, kedy sa rozhodnete dokončiť záložky. Výlisky si poukladajte na fóliu a potom zalaminujte. Tu sa naozaj fantázii medze nekladú. Kým Terezka šla na to systematicky, Juli s Maruškou kvety ukladali halabala, parkrát si pri tom kýchli, takže museli začať odznova. Ale aspoň bola zábava 🙂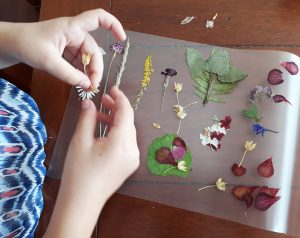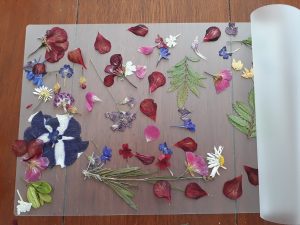 No a na záver stačí už len fóliu rozstrihať na požadované záložky, predierkovať, cez dierky navliecť stužku, či bavlnky s korálkami, či čokoľvek iné na čo máte chuť.  A záložky do knihy máte hotové. Už len vybrať nejakú peknú knihu, zbaliť deku a piknikový košík a hor sa užívať si leto.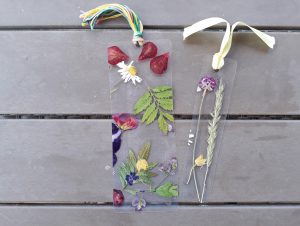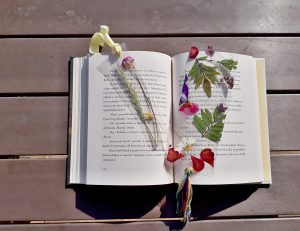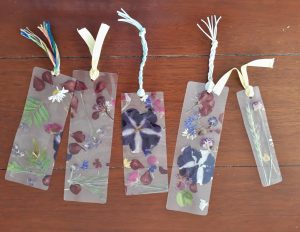 https://www.spolupozaskolu.sk/wp-content/uploads/2017/06/Záložky-do-knihy-plné-kvetov.png
315
560
Katka
https://www.spolupozaskolu.sk/wp-content/uploads/2021/04/logo-spolupozaskolu.jpg
Katka
2017-06-21 22:22:33
2018-11-23 18:40:42
Záložky do knihy plné kvetov