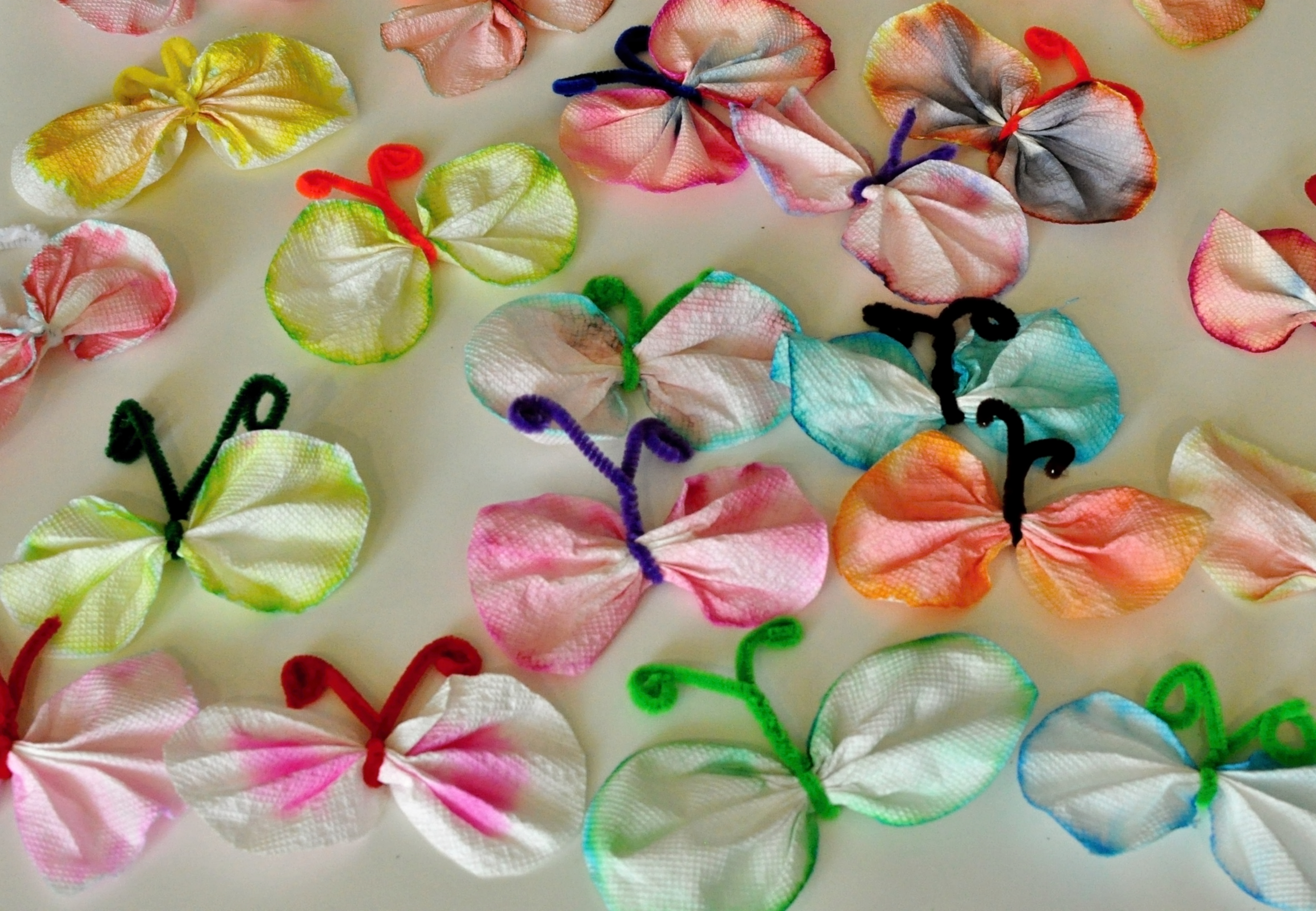 Viete čo je to chromatografia? Zjednodušene povedané, je to metóda, ktorá sa používa na oddelenie jednotlivých látok zo zmesi.
Deti už ako malé skúšajú miešať farby dokopy, zisťujú aké nové farby vzniknú, ale skúsili už niekedy farby rozdeliť? Že sa to nedá? Chromatografia nám s tým pomôže. A navyše, neostane len pri vedeckom pokuse. Také peknosti vám vzniknú, že ich budete chcieť použiť pri ďalšom tvorení. Čítajte ďalej.
Čo budete potrebovať:
biele papierové utierky (alebo biele kávové filtre)
nožnice
vodu
fixy rôznej farby (pozor, nie permanentné)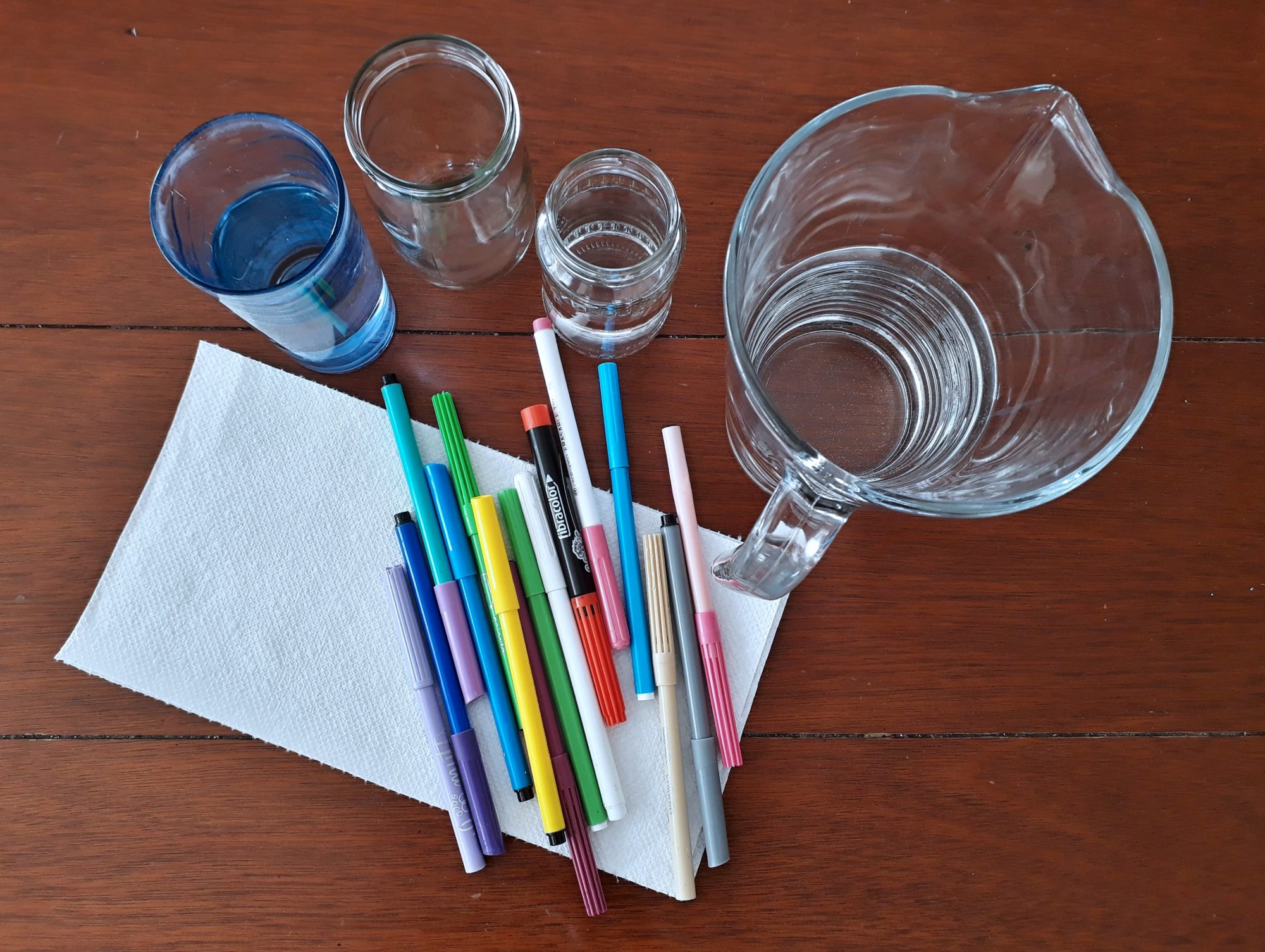 To je všetko? Veď práve!
Tak ideme na to. Vystrihnite si z papierových utierok kruhy (ak pracujete s kávovými filtrami, tie už sú v požadovanom tvare). Do stredu takto vystrihnutej utierky nakreslite ľubovoľnou fixou hrubší kruh. Čím viac farby použijete, tým krajší a žiarivejší bude výsledok pokusu.
Potom váš kruh preložte na polovicu a ešte raz na polovicu. Vznikne vám niečo podobné kornútku.
Do pohárov nalejte vodu, nie do plna. Teraz váš kornútok opatrne vložte do pohára. Vo vode nech je ponorená len malá špička zloženej  nepokreslenej servítky. Ak sa vám namočí aj tá časť s fixou, farba sa rýchlo rozplynie a neuskutoční sa  želaný efekt, ktorý pri chromatografii chceme dosiahnuť.
My sme s dievčatami dávali do pohárov zo začiatku radšej menej vody a postupne sme doliali akurát toľko, aby sa servítka naozaj namočila len minimálne. Ona si vodu postupne nasiakne.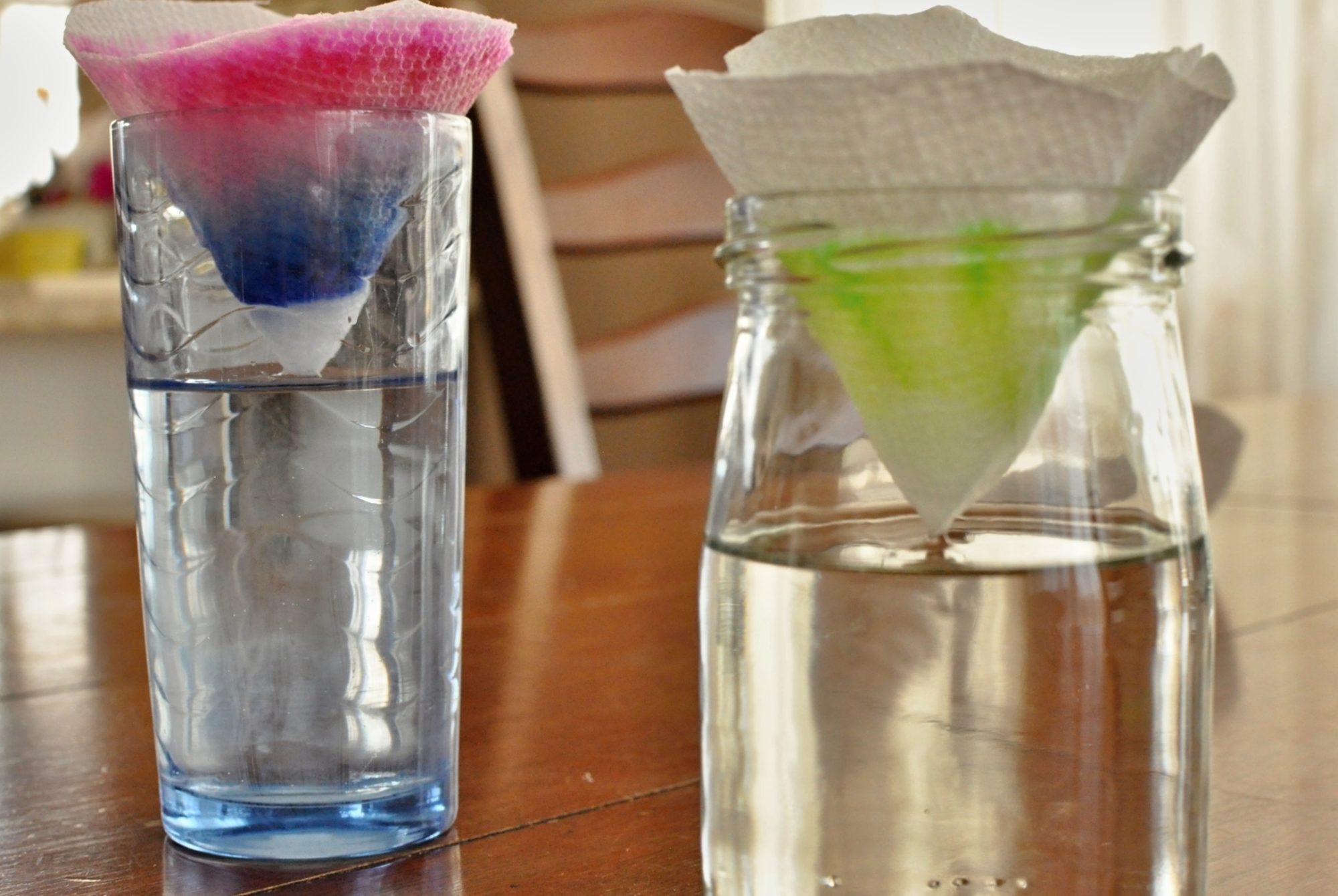 No a teraz sa dívajte. Ako bude stúpať voda po servítke cez farbný kruh, začnú sa z farby oddeľovať jednotlivé odtiene. To je vlastne princíp chromatografie. Farby, ktoré majú ľahšie molekuly, utekajú k okrajom servítky rýchlejšie,  tie ťažšie sú pomalšie a ostávajú pri strede. Je to akoby sa farby pretekali a cieľom je okraj servítky.
Je to naozaj zaujímavé sledovať. Z pôvodných farebných kruhov okolo stredu servítky neostalo takmer nič. Uhádli by ste, že na tejto servítke bol pôvodne čierny kruh?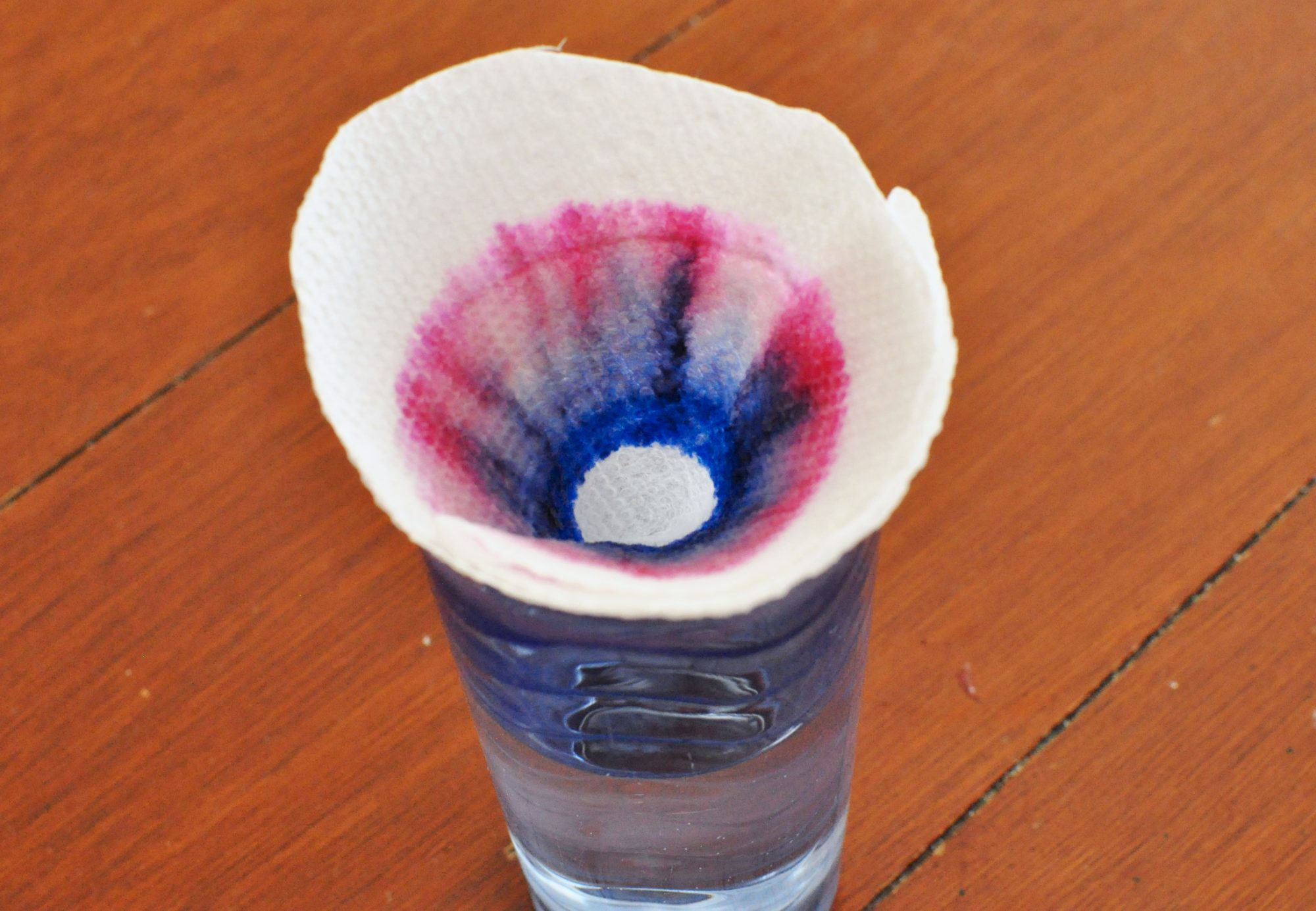 Dievčatá skúšali takmer všetky fixy, ktoré máme doma, ale úplne najúžasnejšie bolo sledovať najtmavšie farby. Ak tento pokus budete doma robiť, určite vyskúšajte čiernu rôzne odtiene sivej a hnedú. Alebo môžte skúsiť na jednu servítku nakresliť aj rôznofarebné kruhy. Experimentujte. Určite budete oči očiť.
Keď sa farby dostali až ku kraju, servítky sme nechali poriadne vysušiť.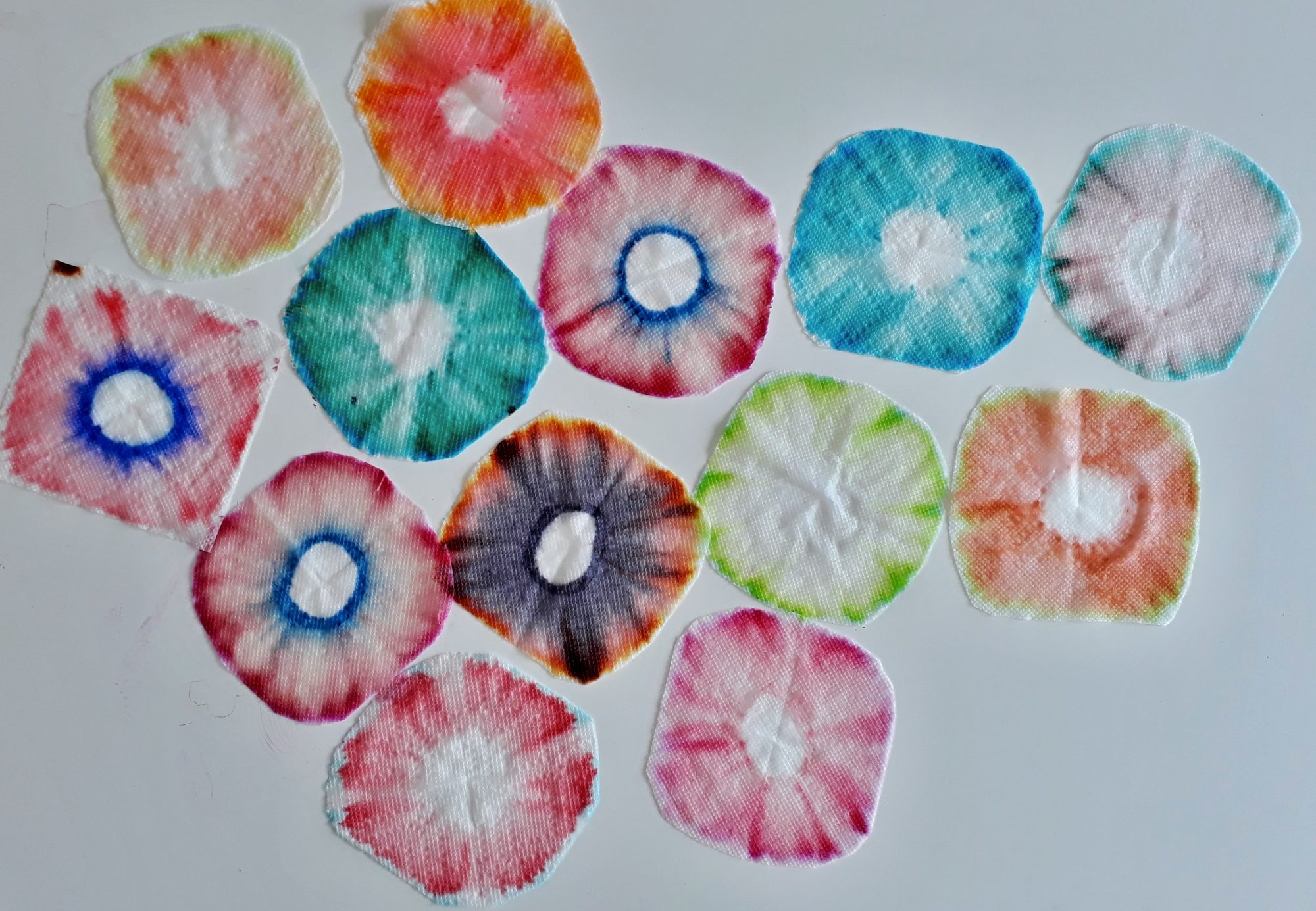 Potom, keďže ja rada využívam veci na maximum, sme z nich vyrobili motýle. Jednoducho sme každú jednu v strede zrolovali (Terezka pekne skladala harmoniku) a previazali chlpatým drôtikom, z ktorého sme spravili aj tykadlá. Niektoré motýle nám zdobia luster v jedálni a ostatné sa rozhodli dievčatá darovať.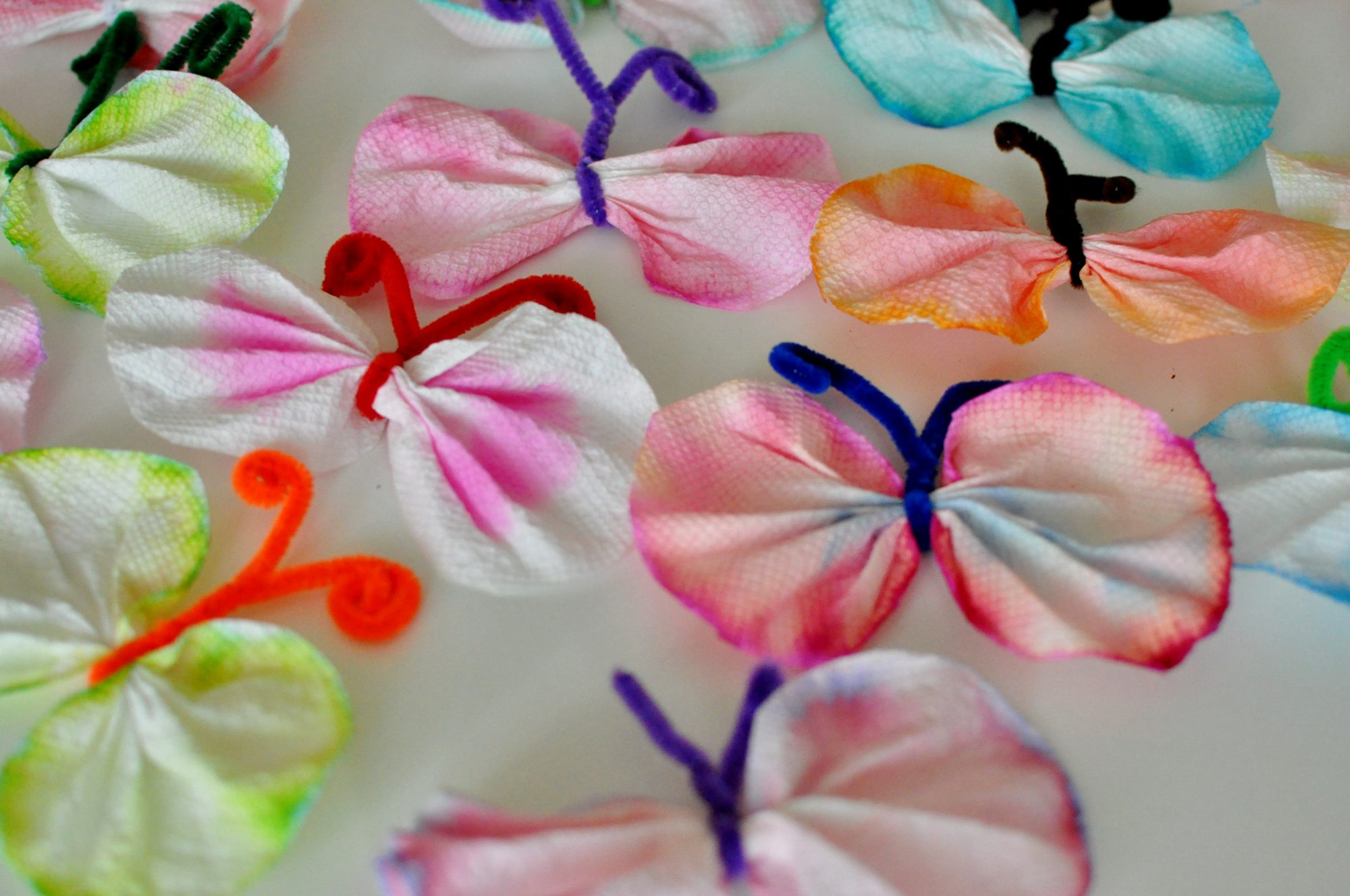 Určite tento pokus doma vyskúšajte. Je nenáročný, aj menšie deti ho zvládnu úplne samé a výsledok je fakt prekvapujúci.
https://www.spolupozaskolu.sk/wp-content/uploads/2018/04/DSC_0723.jpg
2515
3633
Katka
https://www.spolupozaskolu.sk/wp-content/uploads/2021/04/logo-spolupozaskolu.jpg
Katka
2018-04-17 13:28:06
2018-11-21 15:31:04
Chromatografia