Ak máte radi spoločenské hry minimálne tak ako my a hľadáte niečo, pri čom sa deti nepohádajú (lebo veď zas vyhrala ona a nie ja), a zároveň chcete aby sa hrali malí s veľkými, odporúčam všetkými desiatimi hru Ovocná záhrada.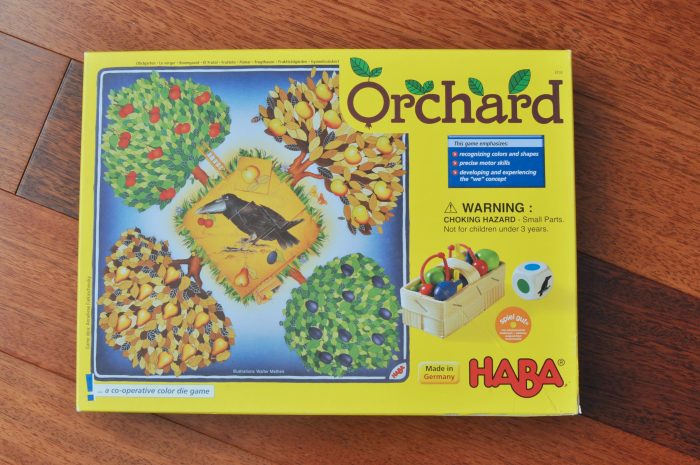 Často sa na rôznych fórach mamičky vypytujú, ktorou spoločenskou hrou majú začať u svojich krpcov. Väčšine hneď napadne Človeče, nehnevaj sa, alebo rôzne pexesá, či kvarteto alebo Čierny Peter. Všetky tieto hry hrávame aj my doma, ale všetky majú jednu "nevýhodu". Vždy v nich je niekto porazený a len jeden je víťaz. Vhodnejšie hry pre malé deti sú hry kooperatívne. Hráči v nich musia spolupracovať, aby spoločne dosiahli nejaký cieľ.
Hra Ovocná záhrada je u nás stálica.  Keď sme ju prvýkrát hrali, Juli mala necelé tri roky a bola to prvá hra, pri ktorej vydržala do konca (okrem toho zvládala jedine pexesá, ale len keď vyhrávala). Aj keď už bude mať Juli 8 rokov, stále si ju rada zahrá. Samozrejme, momentálne je najobľúbenejšia Maruškina, a dokonca sa už  k nám prikmotruje aj Hanka.
Tak sa poďme pozrieť na pravidlá
Pravidlá sú veľmi jednoduché. Rýchlo pozbierajte do svojich košíkov úrodu z ovocných stromov, aby vám ju nezjedol nenásytný havran.
Hra obsahuje hrací plán, ktorým je ovocná záhrada, kde rastú 4 stromy. Na každom strome rastie iné ovocie. Každý hráč má k dispozícií svoj mini košíček, do ktorého zbiera ovocie podľa toho, aká farba padne na kocke. Kocka je veľká, perfektne padne do malej detskej rúčky.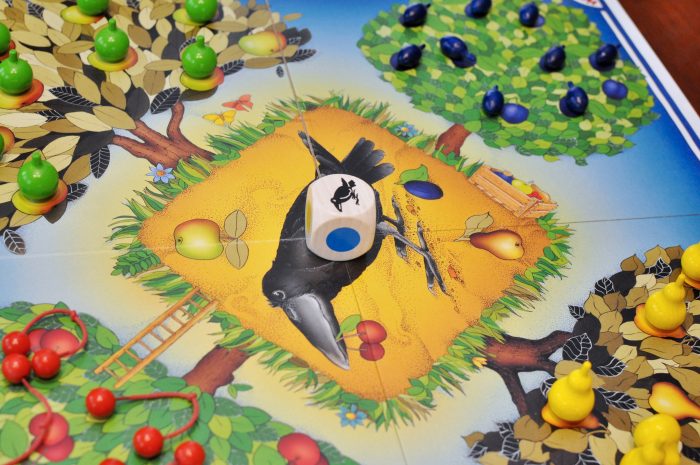 Pozor ale, ak padne na kocke symbol havrana, je zle. Vtedy sa nezbiera žiadne ovocie zo stromu, ale sa do stredovej časti hracieho plánu začne skladať obrázok havrana.
Takže ako to bude? Pozbierate spolu ako tím skôr všetko ovocie do košíkov, alebo bude skôr poskladaná skladačka havrana, ktorý vám všetko zje?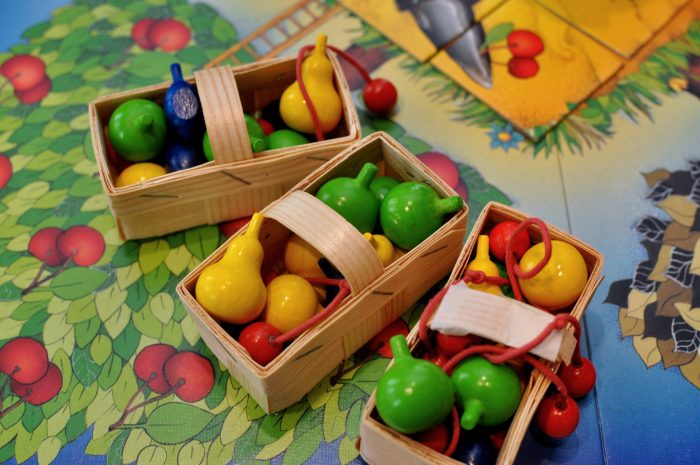 To, čo deti na tejto hre baví najviac, sú tie rozkošné drevené jabĺčka, hruštičky, čerešničky a slivky.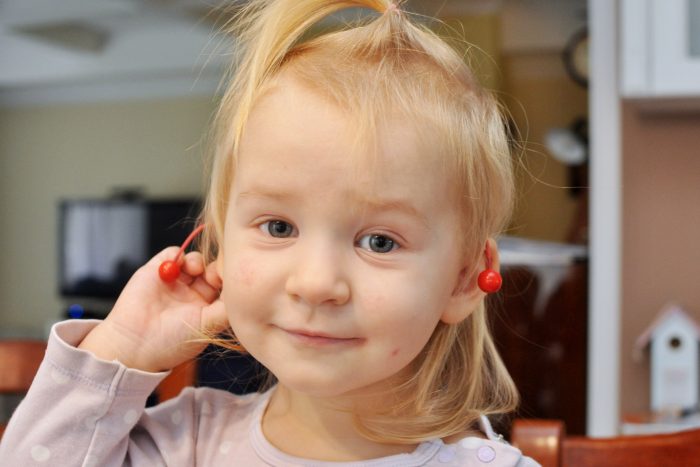 Priznávam sa, aj mne sa páčia, málokedy odolám nutkaniu spraviť si z čerešní náušnice. Pre menšie deti, ktoré skúmajú svet rúčkami, je to úplne iný zážitok, hrať takúto spoločenskú hru ako takú, kde sú len obrázky.
Aj čas, ktorý potrebujete na pozbieranie úrody je priaznivý pre malých hráčov. Viac ako 15 minút to určite nebude, takže sa nikto nestihne nudiť.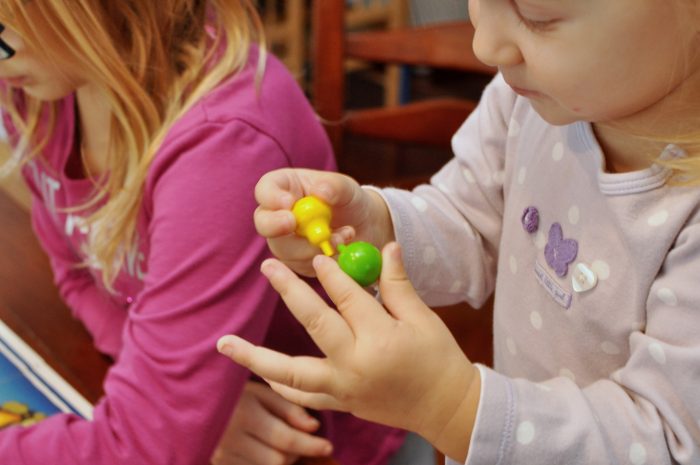 Ja som hru kupovala cez stránku ihrysko.sk, kde nájdete aj cestovnú verziu, alebo mini verziu tejto hry. Tak ak dumáte nad vhodným vianočným darčekom pre maľúchov, táto hra je na to ako stvorená. Nehrozí pri nej ani nuda, ani zlá nálada z prehratej hry.
https://www.spolupozaskolu.sk/wp-content/uploads/2017/11/DSC_0223.jpg
2848
4288
Katka
https://www.spolupozaskolu.sk/wp-content/uploads/2021/04/logo-spolupozaskolu.jpg
Katka
2017-11-20 13:05:44
2020-08-05 17:43:13
Ovocná záhrada. Hra pre malých aj veľkých