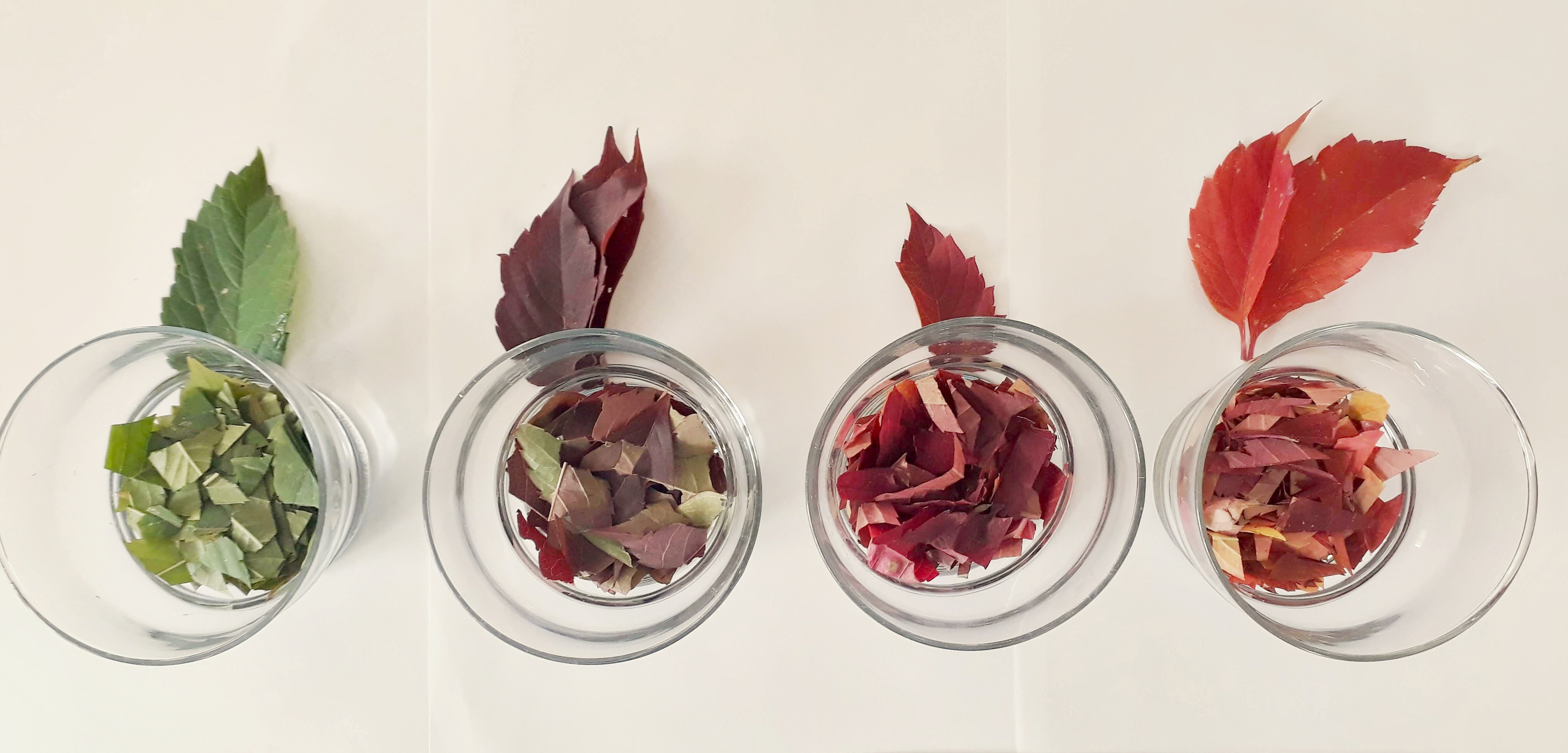 Takúto otázku som dostala. Zamysleli ste sa vy, dospeláci, niekedy nad tým? Súvisí to samozrejme so zeleným farbivom v listoch. Na jeseň sa listnaté stromy pripravujú na oddych, preto sa v listoch prestane tvoriť zelené farbivo, a tak sa postupne k slovu môžu dostať aj iné farbivá, ktoré listy obsahujú. Poďme sa pozrieť aké to sú.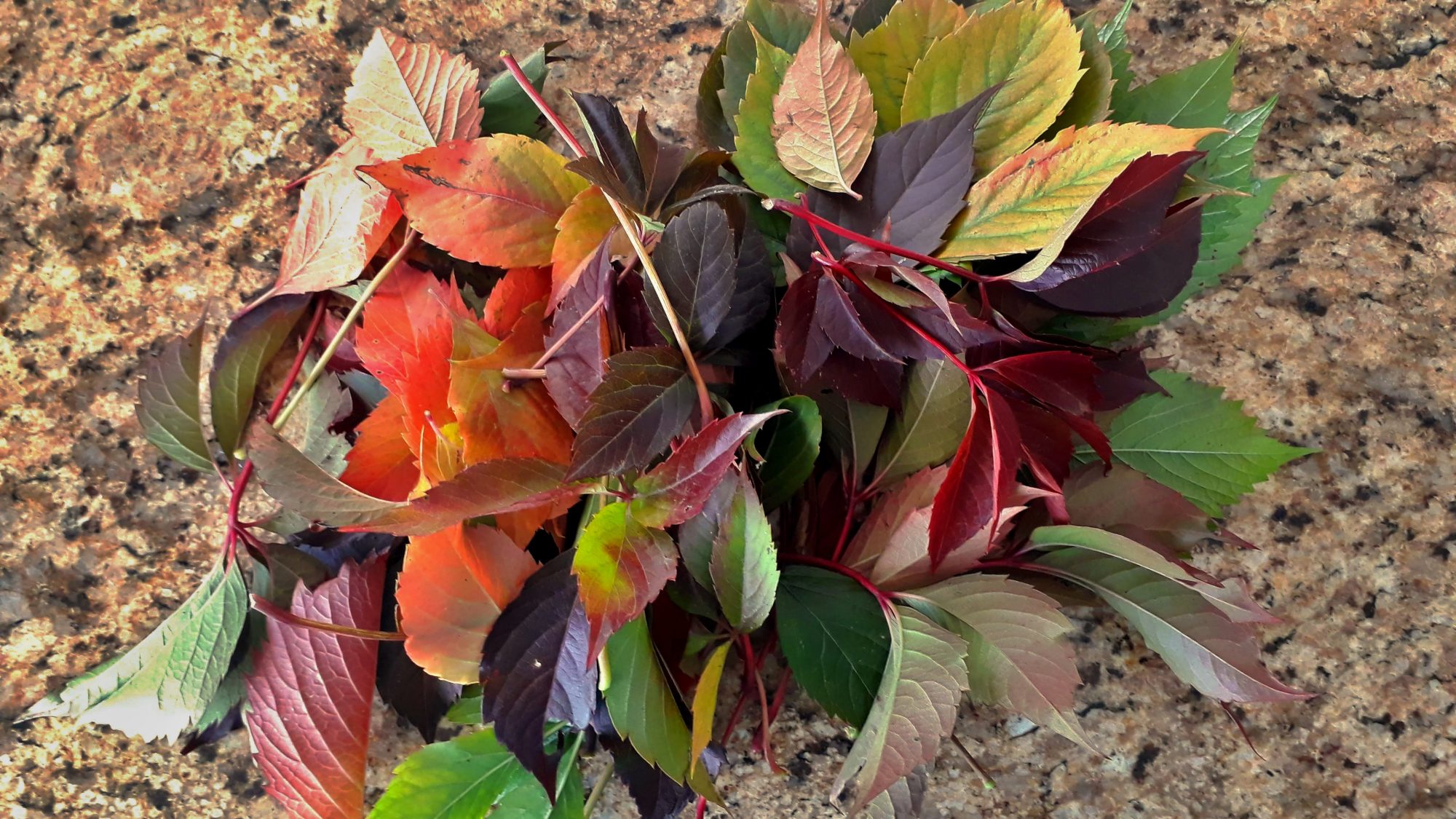 Ako? No predsa pokusom. Je trošku náročnejší na čas, ale výsledok za to stojí.
Čo si teda treba prichystať:
farebné listy
poháre (radšej vyššie, ideálne sú zaváraninové)
alkohol
papierové utierky
drievka alebo ceruzky
Základom tohto pokusu sú jesenné listy. Teraz ich je všade veľmi veľa, tak šup-šup na prechádzku. Listy zbierajte priamo zo stromu. Na pokus potrebujete čerstvé, nie tie, už zoschnuté, zo zeme. Nazbierané listy roztrieďte na kôpky podľa farieb.
Každú kôpku listov natrhajte, alebo nastrihajte do jedného pohára. Je to výborné cvičenie na jemnú motoriku, preto aj najmenší členovia rodiny vám môžu pomôcť.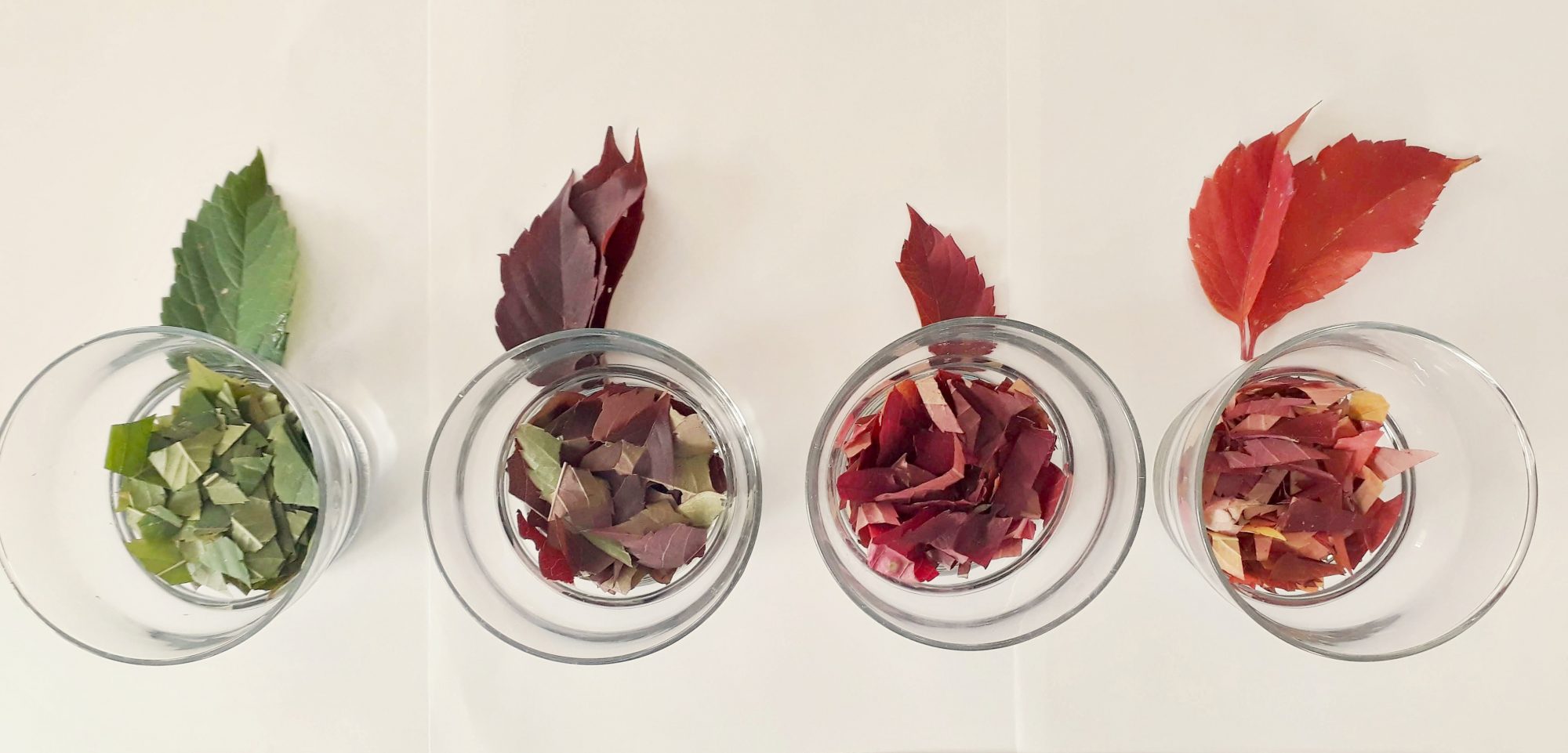 Natrhané listy zalejte alkoholom. Stačí len toľko alkoholu, aby ním boli listy prikryté. Potom vezmite nejaké náradie z kuchyne (varešku, lyžicu, habarku) a listy v alkohole chvíľu mliaždite. Už v tejto fáze vidno, ako sa uvoľnia farbivá do alkoholu. Poháre potom prikryte fóliou a nechajte v kľude stáť do ďalšieho dňa.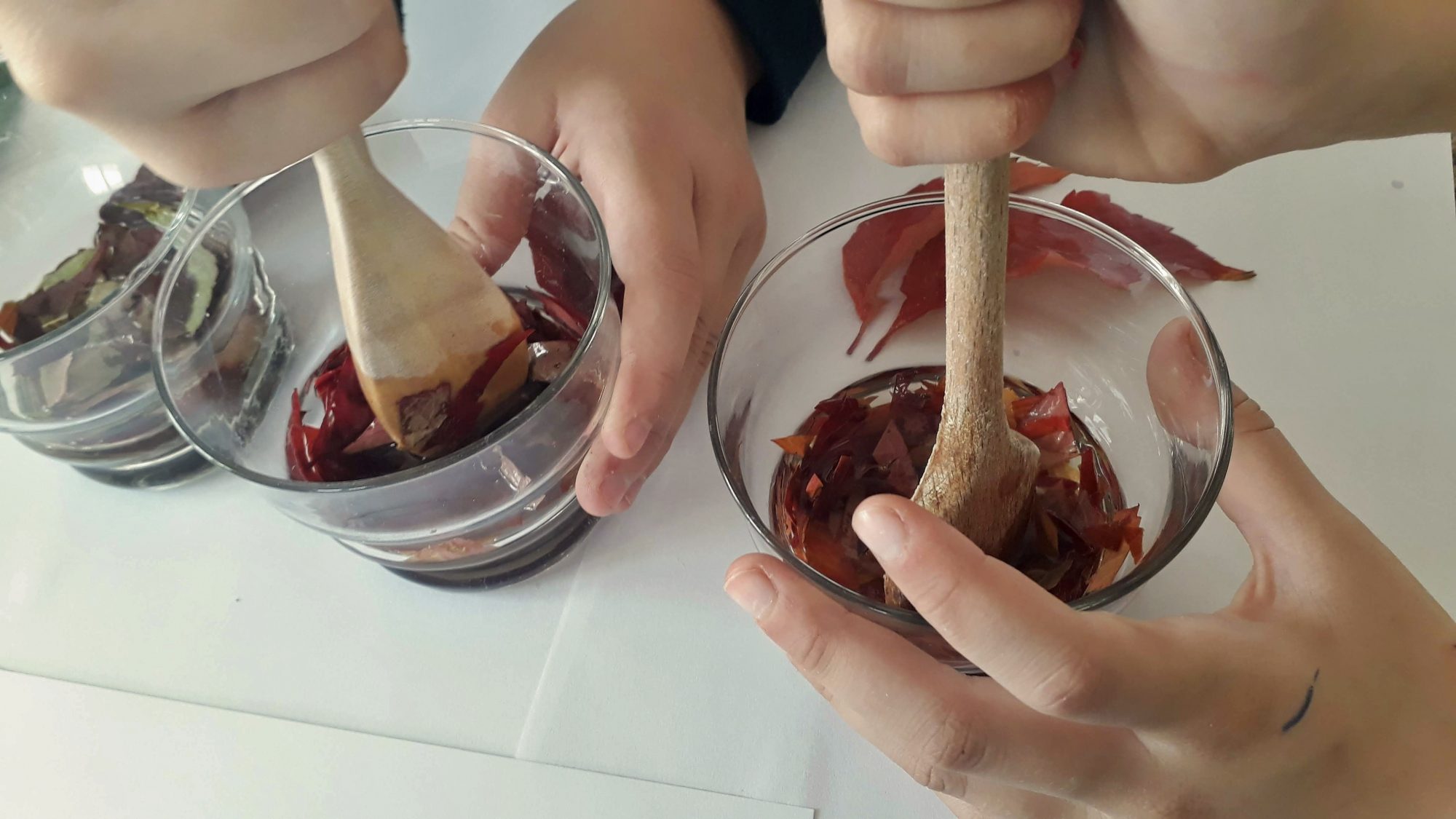 Na druhý deň si nastrihajte z papierovej utierky dlhé pásiky. Jeden koniec oviňte okolo ceruzky, druhý ostane voľne visieť. Položte ceruzku na poháre tak, aby sa voľný koniec papierovej utierky dotýkal alkoholu.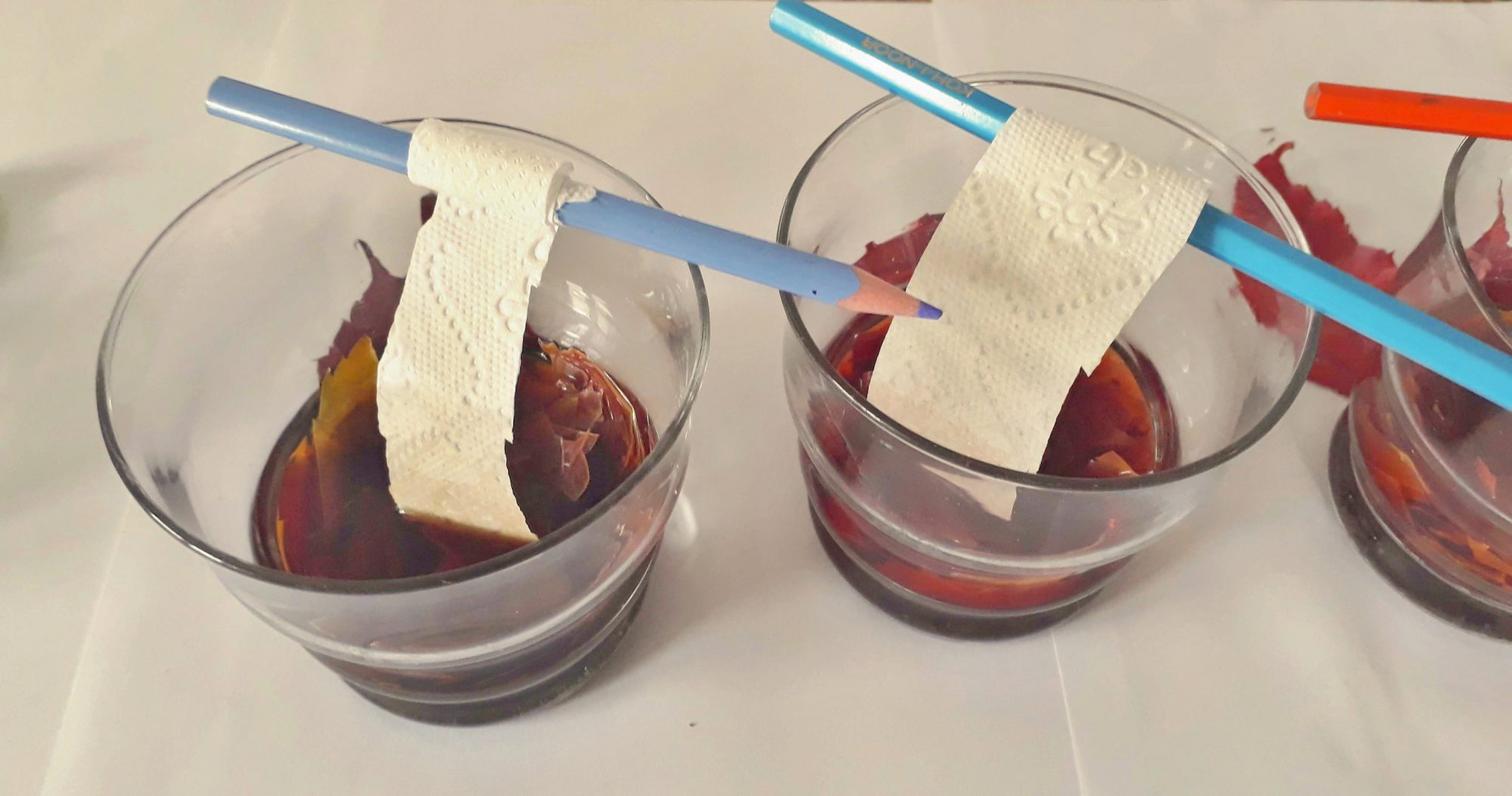 Teraz už stačí len čakať. Postupne uvidíte ako sa alhohol vpíja do papierovej utierky a zároveň zo sebou nesie hore aj farbivo. Po hodine dvoch, sa vám na pásikoch ukážu rôzne farbivá, ktoré v listoch sú, aj keď sa list zdá jednofarebný. Tento proces sa volá chromatografia, zjednodušené povedané ide o oddeľovanie jednotlivých zložiek zmesi.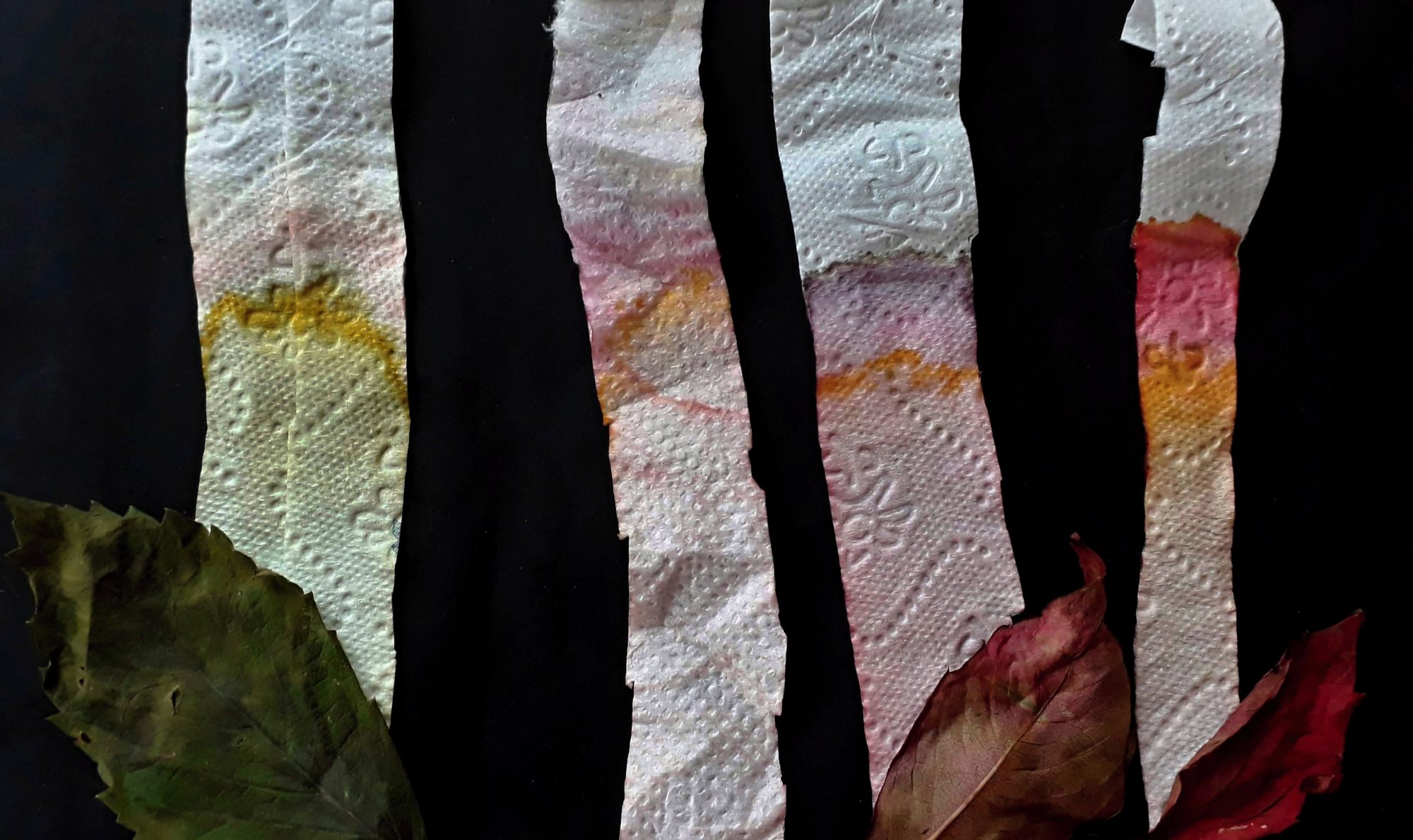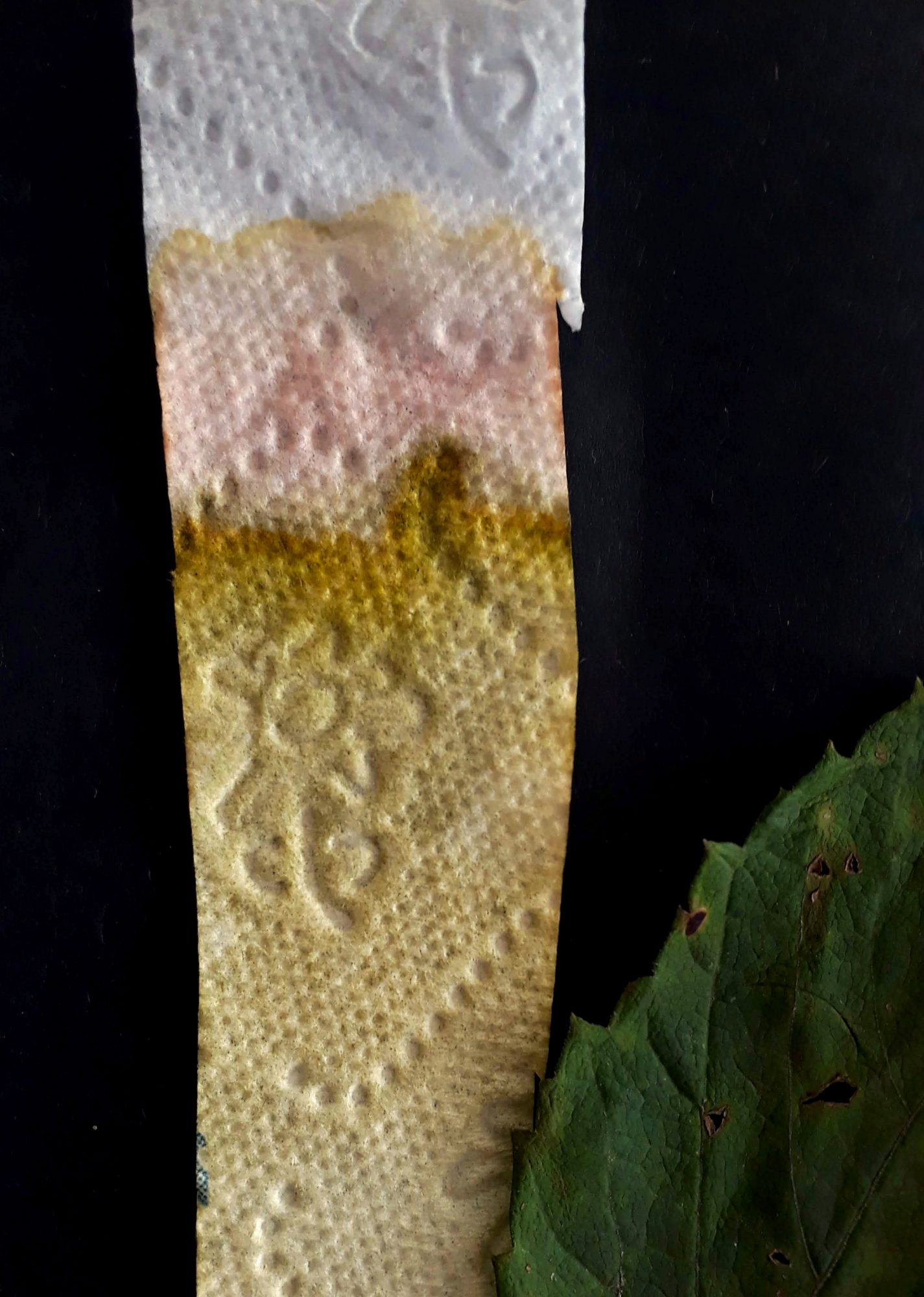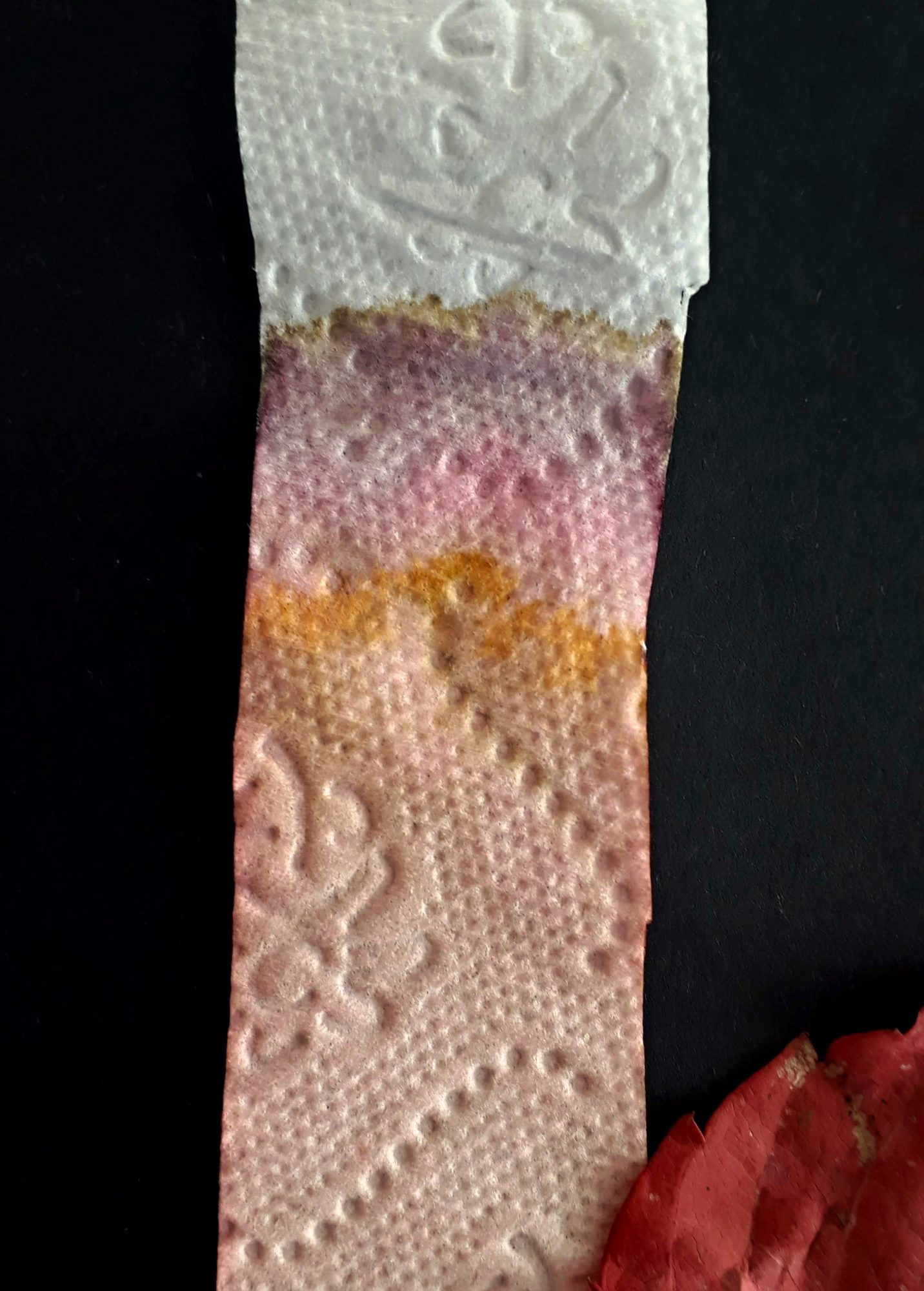 V každom liste sme videli niekoľko farbív. Samozrejme v tom zelenom prevládalo zelené farbivo, ale našli sme ho aj v červených listoch. Síce už len máličko, ale bolo tam. Tak čo, vyskúšate?
Alebo môžte začať jednoduchšou chromatografiou, ktorú sme už kedysi s dievčatami robili (pozrite tu).
https://www.spolupozaskolu.sk/wp-content/uploads/2019/10/20191010_132723-1.jpg
1968
4096
Katka
https://www.spolupozaskolu.sk/wp-content/uploads/2021/04/logo-spolupozaskolu.jpg
Katka
2019-10-16 21:15:37
2019-10-16 21:19:55
Prečo listy na jeseň menia farbu?