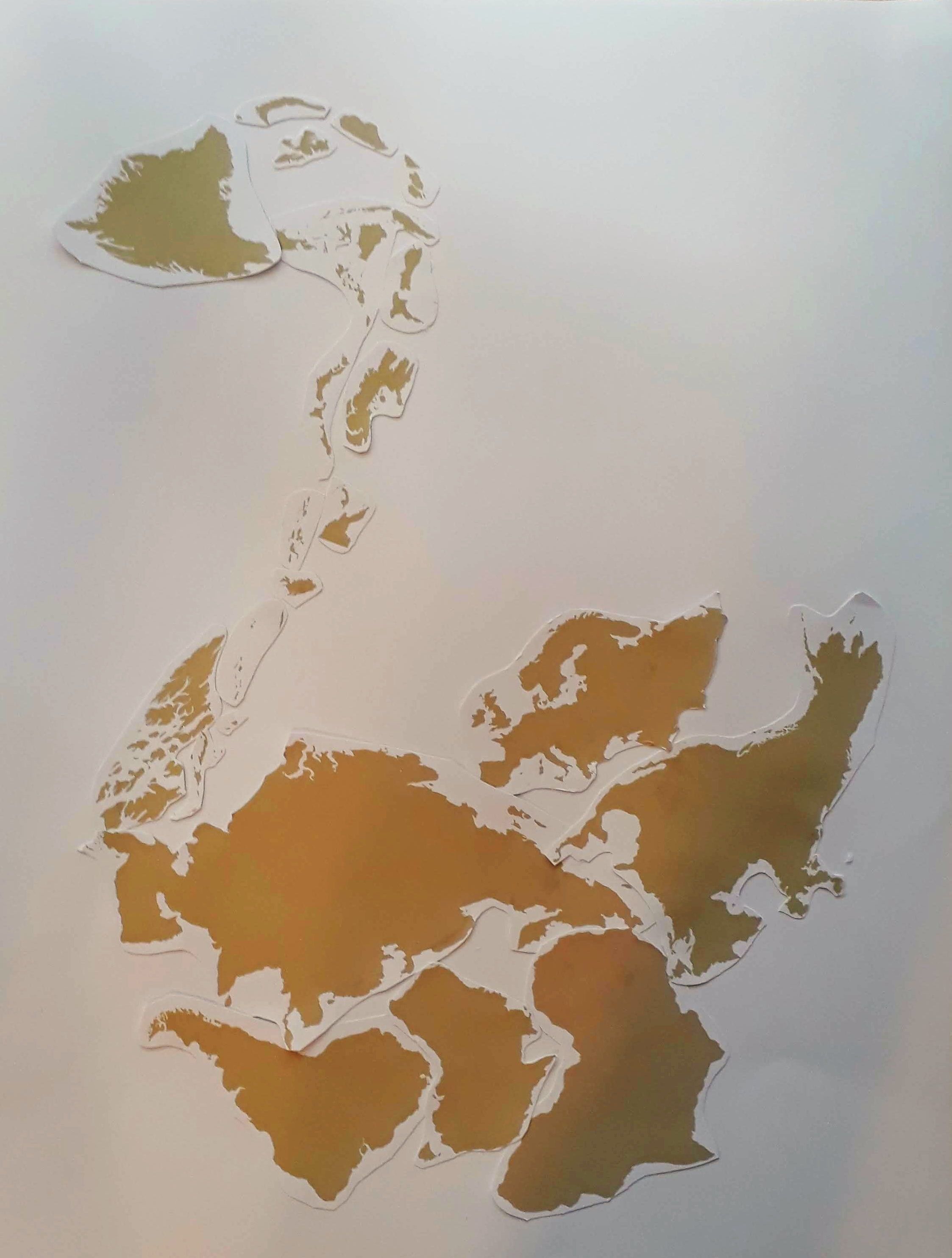 Skúšali ste sa už niekedy pozrieť na naše kontinenty umeleckým okom? Priznávam, mne to vôbec nenapadlo, až kým som vďaka stránke lepsiageografia.sk, neobjavila prácu japonského dizajnéra Kentara Nagai nazvanú Twelve animals. Ide o stvárnenie zvierat čínskeho horoskopu pomocou kontinentov a ostrovov. No toto sme proste doma museli vyskúšať.
Príprava na aktivitu nie je náročná. Treba si len vytlačiť mapu sveta, jednotlivé kontinenty rozstrihať a to je všetko. Samotné tvorenie je už trošku tvrdší oriešok. Ale presne o to mi išlo. Ponamáhať si trošku hlavy a prebudiť kreativitu.
Zadanie teda bolo jednoduché. Vytvorte z rozstrihaných kontinentov akékoľvek zviera. Dievčatá si najprv nastrihali kontinenty tak, že ostrovy nechali pri nich. Neskôr samé zistili, čo im ešte treba naviac dostrihať. Terezka dokonca oddelila aj Európu od Ázie, Juli ich nechala spolu.
Pri tejto aktivite sa ukázalo, že nielen výsledok, ale aj samotný proces tvorenia je dôležitý a má svoje čaro. Zrazu sme v každom kontinente videli nejaké zviera alebo časť z neho. A čo je najlepšie, každý videl niečo iné. Juli vidí v Grónsku vlčiu hlavu. Keď sme som sa ja zadívala na pootočený Africký kontinent sprava, videla sme konskú hlavu, ale ak sa zadívate bližšie na jeho ľavú stranu, možno v nej zbadáte psíka bradáča, ako sa zdalo Terezke.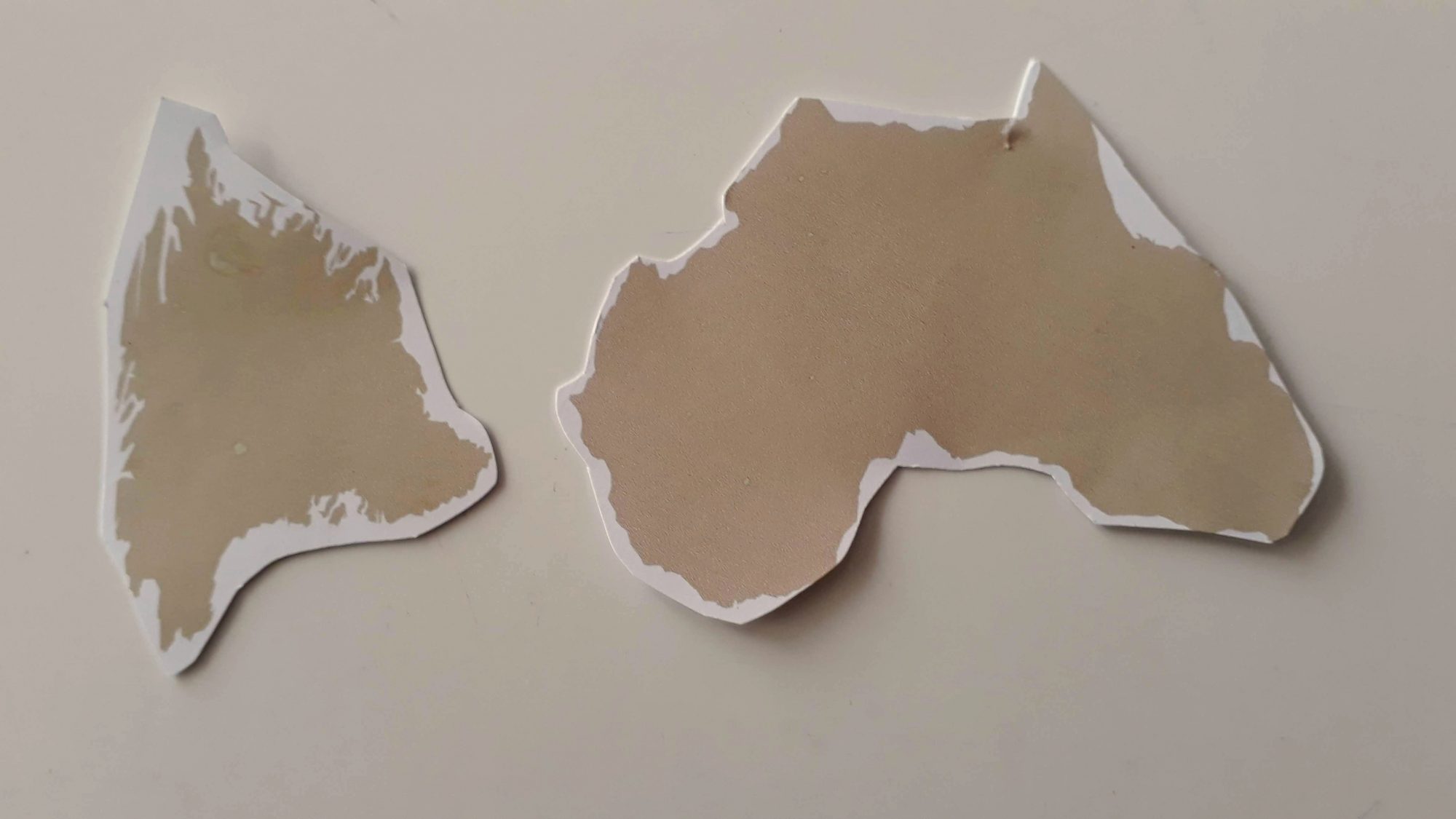 Perfektné na tejto aktivite je to, že deti mali každý kontinent niekoľkokrát v ruke. Otáčali ho do rôznych smerov, premiestňovali po celom výkrese, takže im teraz nerobí problém rozoznať jednotlivé kontinenty, aj keby boli hore nohami.
Vytvorenie samotného obrazca bolo pre baby trošku náročné, ale zvládli to podľa mňa perfektne. Terezka vytvorila labuť a Juli letiaceho kohúta. Vyskúšajte to, nie je to až tak jednoduché ako sa zdá.
Japonský dizajnér svoje zvieratá vytvoril, aby podporil myšlienku projektu Piece together for peace, teda že každý kúsoček na Zemi môže prispieť k vytvoreniu mieru. Zaujímavý námet na rozhovor s deťmi, že?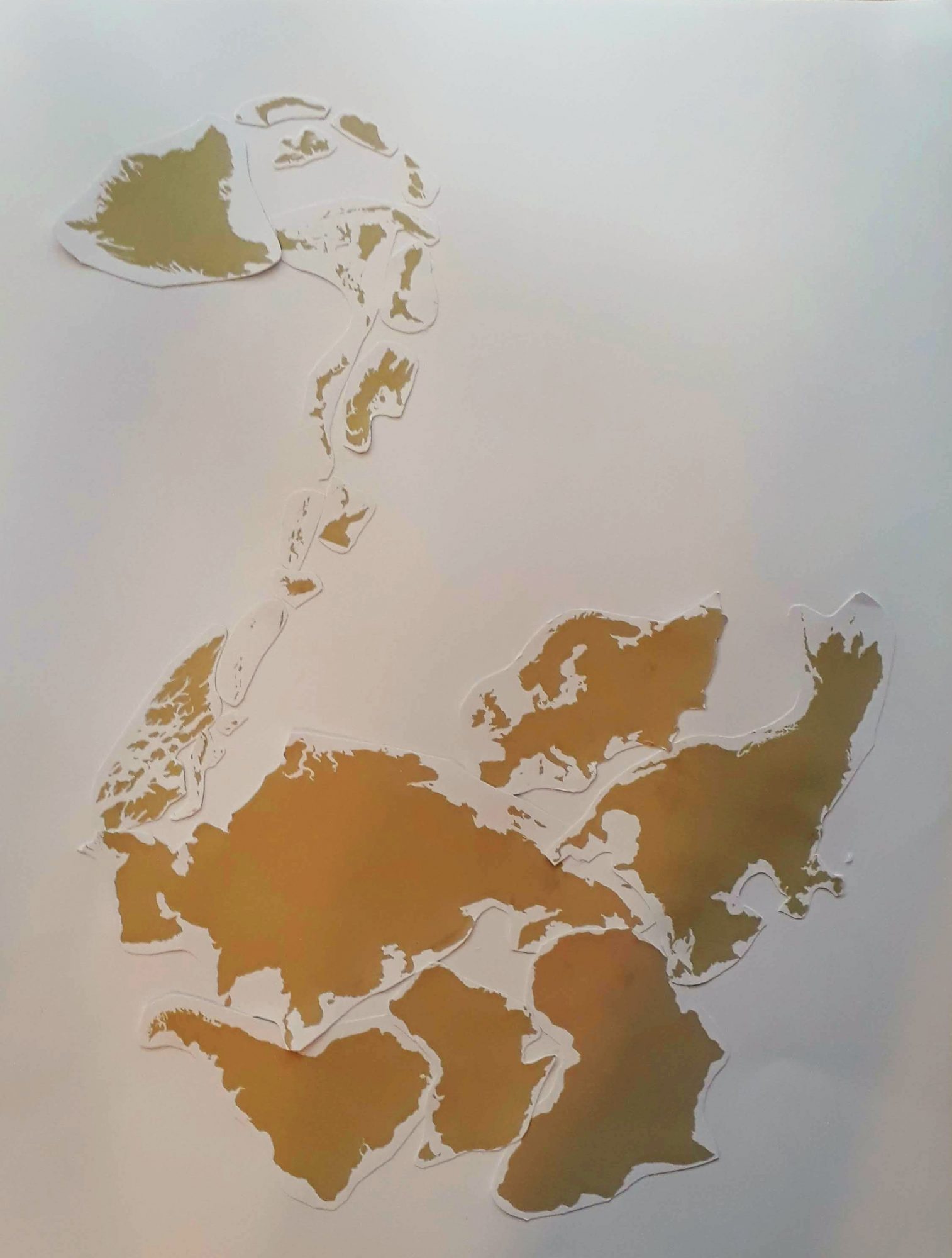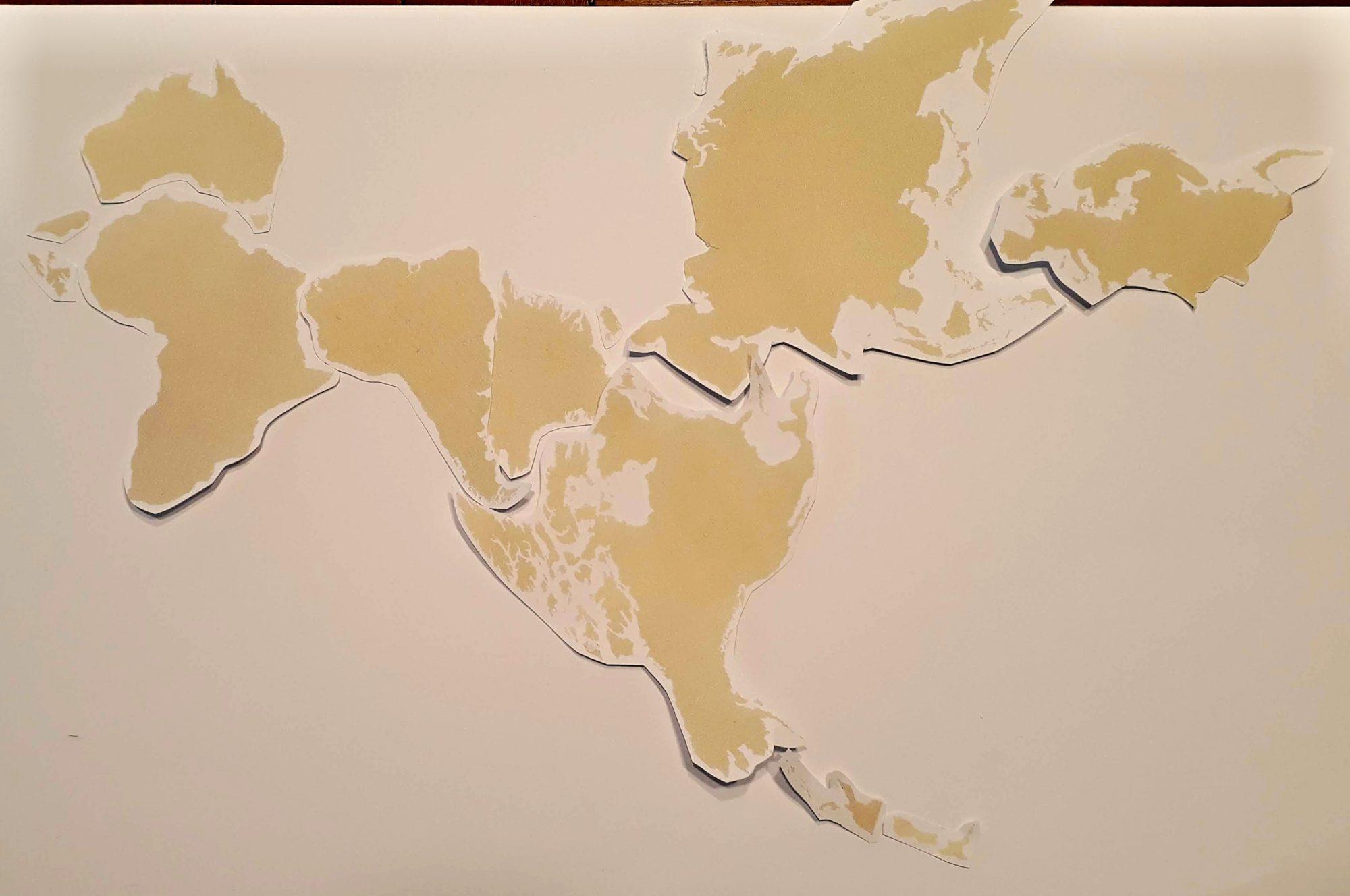 Ešte by som sa rada pristavila pri stránke lepsiageografia.sk. Odporúčam ju všetkými desiatimi. Je tam také množstvo inšpirácií, že som len ústa otvárala. Ďalší zo skvelých počinov našich slovenských učiteľov. Tlieskam a ďakujem.
https://www.spolupozaskolu.sk/wp-content/uploads/2019/10/20191003_104624.jpg
2967
2246
Katka
https://www.spolupozaskolu.sk/wp-content/uploads/2021/04/logo-spolupozaskolu.jpg
Katka
2019-10-09 18:58:42
2019-10-09 19:16:00
Kontinenty ako umelecké dielo