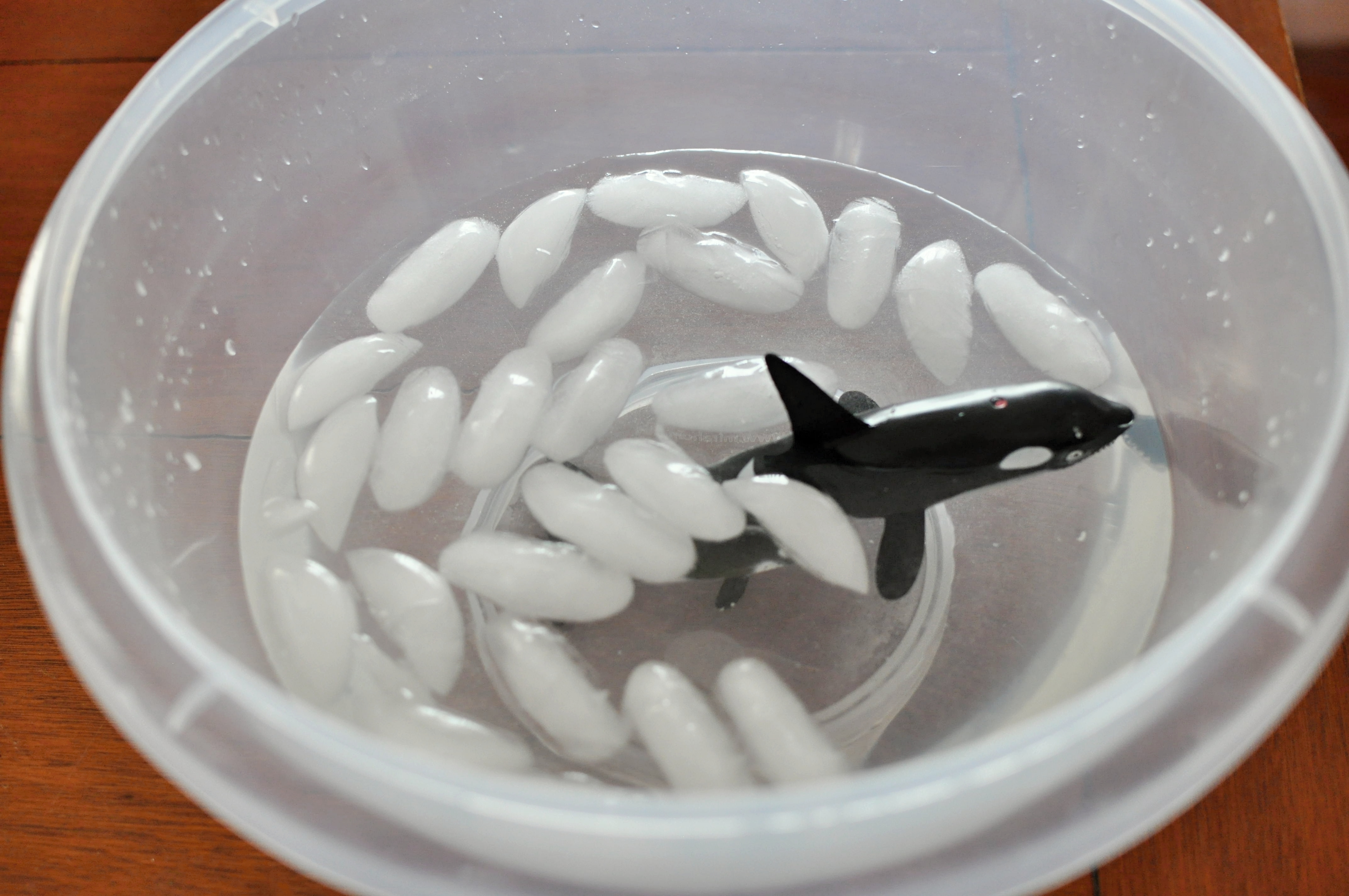 Pri našej téme o kosatkách padla veľmi zaujímavá otázka. Ako je možné, že v tej ľadovej vode, ktorú tak veľmi obľubujú nie je veľrybám zima? Veď tam všade plavajú ľadovce!
Ideálny priestor nielen sa o tom porozprávať, ale aj si to vyskúšať. Zima už našťastie skončila, ľadovce v okolí už pomizli, tak sme si jeden mini ľadový oceánik spravili doma v kuchyni. Je to veľmi jednoduchý a pôsobivý pokus a všetko, čo k nemu potrebujete, nájdete v domácnosti…no možno okrem tej kosatky.
Čo budete potrebovať:
jednu väčšiu misku s vodou a ľadom
dva uzatvárateľné sáčky
lepiacu pásku
tuk (ja som mala bravčovú masť)
jednu kosatka (nie je povinná)
Najprv treba prichystať tukovú rukavicu. Jeden uzatvárateľný sáčok prevráťte na ruby a potom ho vložte do toho druhého. Do priestoru medzi sáčkami dajte hrubšiu vrstvu tuku, sáčky dobre uzavrite, ak treba prelepte lepiacou páskou. Tým, že spojíte dva sáčky spolu, vytvorí sa otvor pre ruku a tuk bude uzavretý medzi sáčkami. Keď toto máte prichystané, môžte začať skúmať.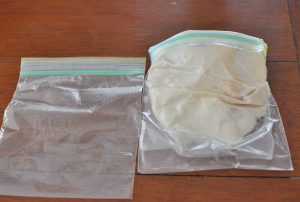 Do misy s ľadovou vodou vložte ruku a stopujte, ako dlho to vydržíte. Naše dievčatá vydržali približne 25 sekúnd. Potom si navlečte tukovú rukavicu a znova ponorte ruku do ľadového oceánu. A stopujte. Ja som po dvoch minútach stopky odložila. Všetkým nám bolo hneď jasné čo sa tu deje. Zistili sme, že tuk, ktorým je obalené telo veľrýb a iných zvierat, žijúcich v takýchto studených podmienkach, im pomáha prekonávať zimu a udržuje ich v teple.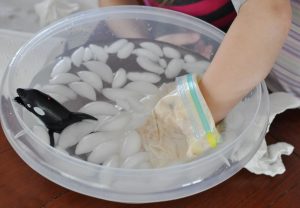 https://www.spolupozaskolu.sk/wp-content/uploads/2017/03/DSC_0187.jpg
2848
4288
Katka
https://www.spolupozaskolu.sk/wp-content/uploads/2021/04/logo-spolupozaskolu.jpg
Katka
2017-03-24 20:57:51
2017-07-07 18:14:30
Prečo nie je veľrybám zima