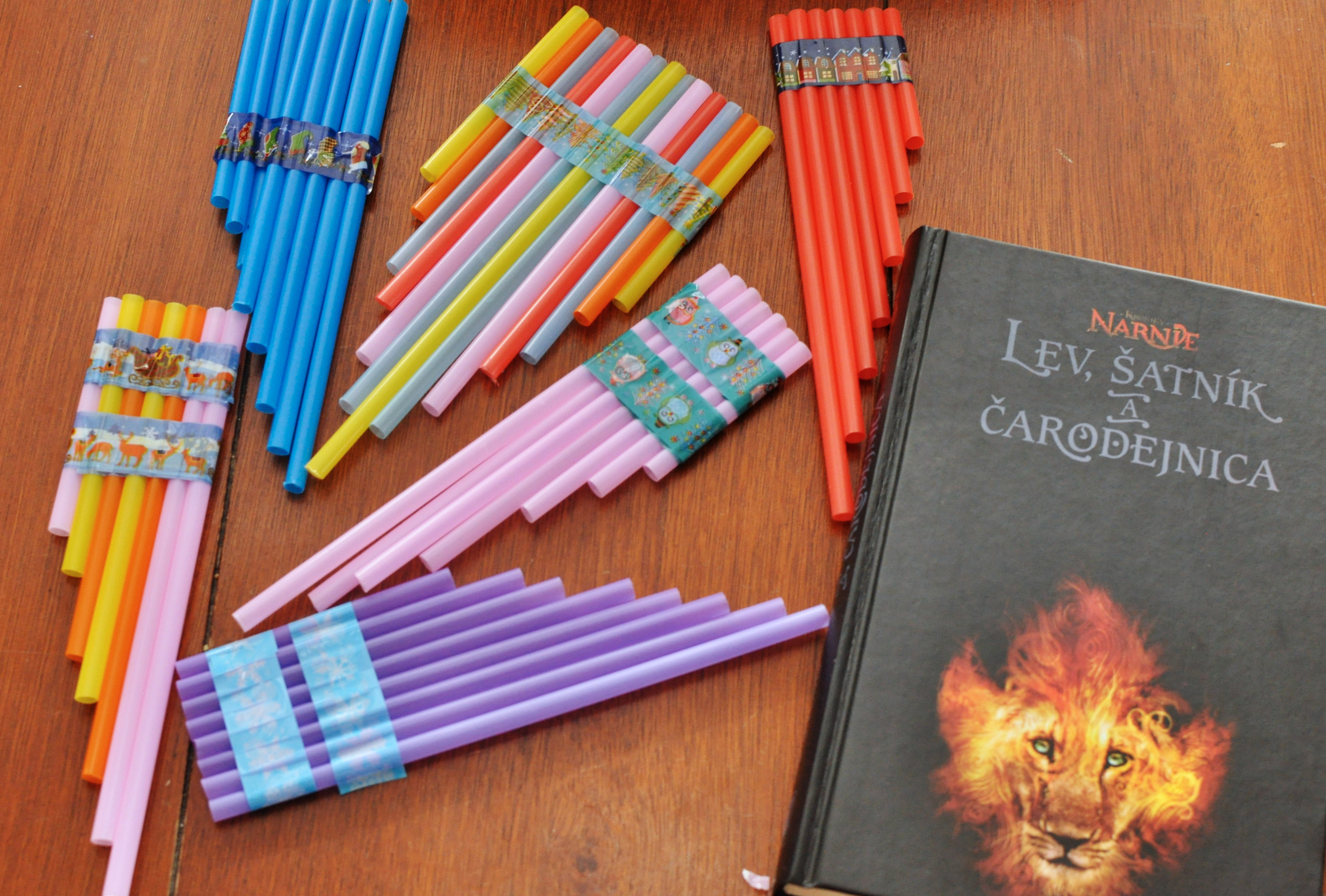 Pri našom spoločnom čítaní sa deje kadečo. Často, keď natrafíme na nové slová, spustí sa lavína otázok. Momentálne čítame doma Kroniky Narnie a v knihe Lev, šatník a čarodejnica, Terezku veľmi zaujal faun Tumnus. Je to bytosť, ktorá má tvár človeka, aj rozpráva a chodí na dvoch nohách, ale nohy má zarastené ako koza, chodí na kopýtkach, a na hlave má rohy. Faun (alebo Pan) je známy už z gréckej a rímskej mytológie. Je to boh lesov, lúk, polí a je známy aj tým, že svojím ovečkám, ktoré pásol hrával na píšťale zvanej syrinx.
Aj faun Tumnus v knihe mal svoju píšťalu. Nehral na nej ovečkám, ale Lucy, ktorá sa úplne náhodou v Narnii ocitla.
"Pri melódii, ktorú hral, mala Lucy chuť smiať sa a plakať, tancovať a spať, a to všetko naraz."
A keďže naša Teri je hudobníčka, rozhodli sme sa vyrobiť si syrinx doma. Verte, je to jednoduché a tu doslova platí: "za málo peňazí, veľa muziky."
Čo budete potrebovať:
slamky
nožnice
pravítko
lepiacu pásku (my sme používali washi pásky)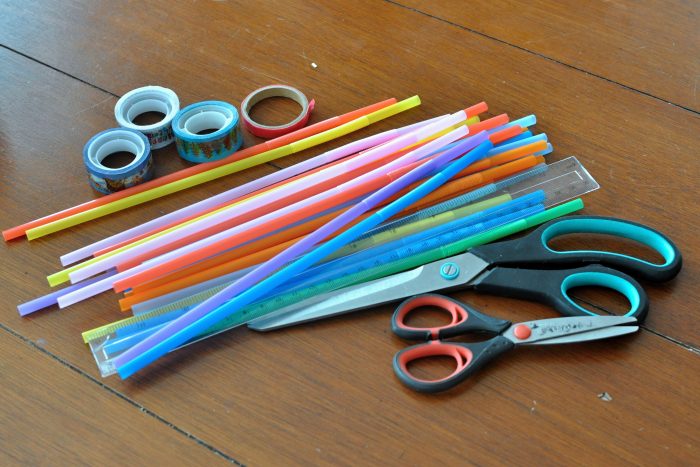 Postup je veľmi jednoduchý a zvládnu ho naozaj aj drobci. Keďže syrinx sa skladá zo siedmich píšťal, vyberte si sedem slamiek a nastrihajte ich na rôzne dĺžky.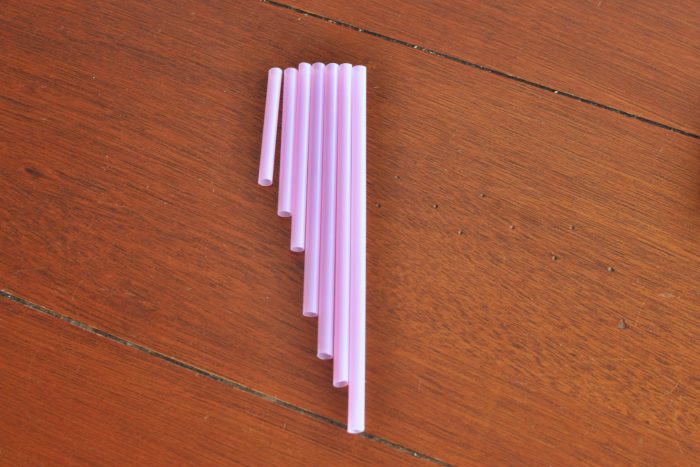 My sme si pomáhali pravítkom, aby naše píštaly mali pravidelné rozostupy. Každá je o 1 prípadne 2 cm kratšia ako tá pred ňou. Potom ich už len stačí zlepiť dokopy. My sme to robili tak, že sme rozvinuli pásku, na ňu sme ukladali slamky tesne vedľa seba a nakoniec sme druhý koniec pásky okolo nich ovinuli.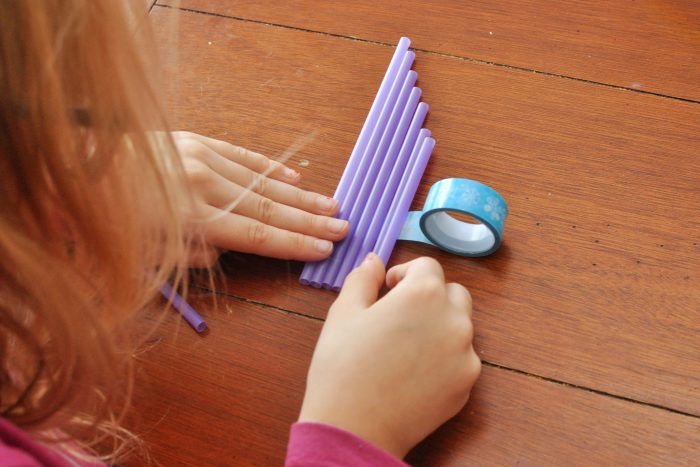 Pásku odporúčam ovinúť okolo slamiek niekoľkokrát, nech je syrinx pevnejšia.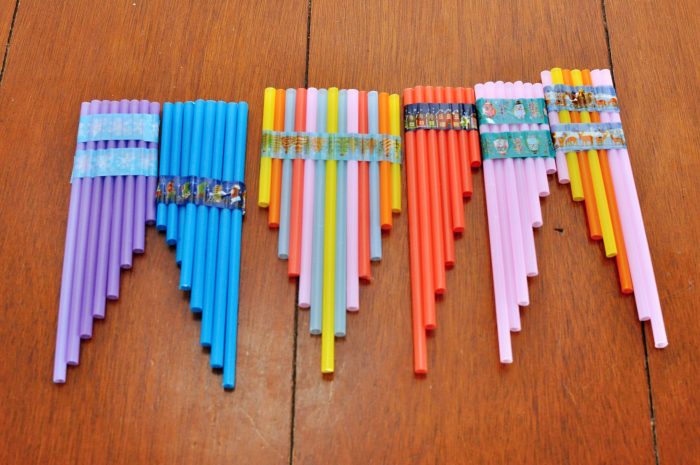 No a teraz už stačí len fúkať. Nie priamo do slamiek, akoby nad ne a jemne. Najkratšia slamka vyludzuje najvyšší tón, najdlhšia najhlbší. My sme porovnali aj dve syrinx, prvá mala píštaly odstupňované po 1 cm, druhá po 2. Kratšie píštaly počuteľné hrali vyššie tóny. Škoda, že sme doma nemali hrubšie slamky. Bolo by zaujímavé počuť ich tóny.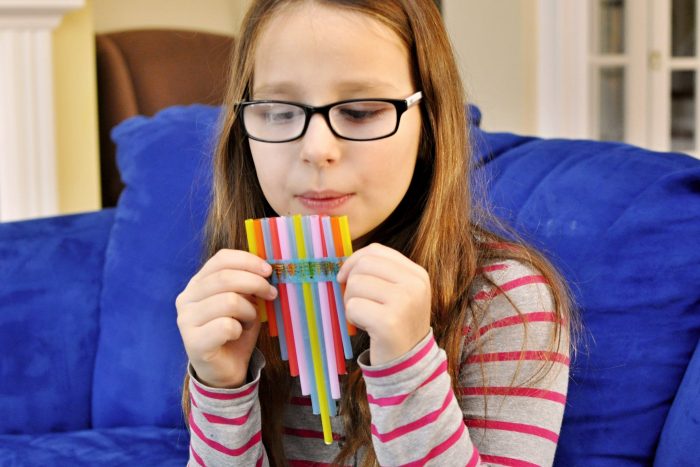 Nám sa síce nepodarilo z našich píšťalok vylúdiť také nádherné tóny ako faunovi v Narnii (ale smiať sa nám teda chcelo poriadne), ale Kohútik jarabý, či Prší, prší sa nám podarilo na nich zahrať.
https://www.spolupozaskolu.sk/wp-content/uploads/2017/11/DSC_0325.jpg
2707
4004
Katka
https://www.spolupozaskolu.sk/wp-content/uploads/2021/04/logo-spolupozaskolu.jpg
Katka
2017-11-06 19:36:06
2018-11-23 18:31:51
Syrinx pána Tumnusa