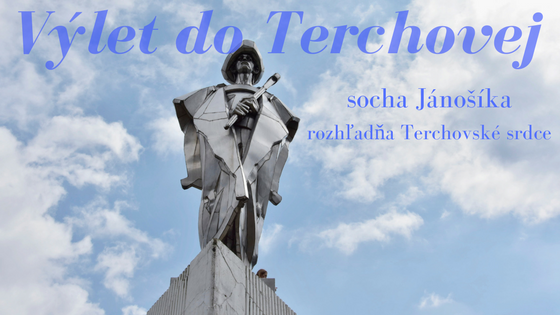 Počas nedávnych veľkonočných prázdnin sme sa ocitli na Považí. Ako správni domoškoláci, sme to hneď využili a začali sme plánovať nejaké výlety po okolí. Keď už sa zaoberáme našou vlasťou a čítame dejiny, nech to aj trošku zažijeme. Považie je krásny kraj, s nádhernou prírodou, hrad je tu snáď na každej zákrute a keby sme tam boli aj mesiac, stále by bolo čo objavovať. Počas tých pár dní, ktoré sme tam strávili sme navštívili Trenčiansky hrad, Manínsku tiesňavu, ale najväčší úspech zožal asi výlet do Terchovej. Pôvodne sme tam nemali ani ísť, ale počasie nám prekazilo veľké turistické plány. No a ako to už býva, veci nečakané a neplánované sú nakoniec najlepšie.
Terchovú netreba nikomu bližšie predstavovať. My sme sa do nej vybrali hlavne pozrieť si nadrozmernú sochu Jura Jánošíka. Zoznámili sme sa s ním už pri čítaní komiksových dejín Slovenska (článok o knihe je tu). Tak nám vlastne výlet do Terchovej padol vhod. Sochu dali postaviť jeho rodáci pri príležitosti 300. výročia jeho narodenia v roku 1688. Meria 7,5 metra a je vyrobená z oceľového plechu. Vedie k nej kľukatá cestička do kopca,ale nie je to žiadna ťažká turistika, naše staršie dievčatá si dali k soche preteky. Hore,  pri Jurovi, sme si spravili zopár fotiek a chvíľku sa pokochali výhľadom. Jánošík z jednej strany stráži cestu do Vrátnej doliny a na druhej strane vidno celú Terchovú ako na dlani.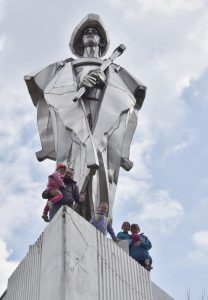 Našim ďalším cieľom bola rozhľadňa Terchovské srdce. Je na opačnej strane hlavnej cesty ako socha Jánošíka a privedie vás k nej modrá značka. Tentokrát sa žiadne preteky na vrchol kopca nekonali. Cestu lemujú náučné tabule, ktoré turistov oboznamujú s prírodou Malej Fatry, a Terezka s Juli sa zastavili takmer pri každej z nich. Najviac ich samozrejme zaujali tie o zvieratách. Dozvedeli sme sa z nich celkom zaujímavé informácie ako napríklad, čo je to "kainizmus" v ríši orlov alebo čomu kedysi verili ľudia, keď počuli spievať kuvika.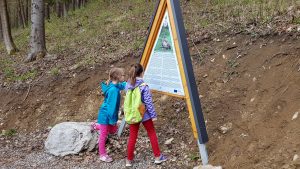 Postupne sme sa teda prepracovali až na kopec a potom hore na rozhľadňu, ktorá meria 30 metrov. Výhľad z nej bol nádherný. Okolo nás kopce Malej Fatry a pod nami Terchová. Až neskôr som sa dočítala, že rozhľadňa má tvarom  pripomínať šibenicu, na ktorej odvisol Jánošík. Dokonca je vraj postavená na mieste, kde stála šibenica keď o našom slávnom rodákovi natáčali film.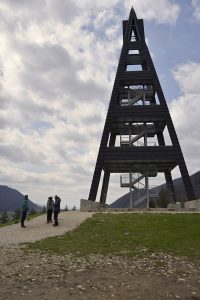 Keď sa niekedy ocitnete v tých končinách, určite sa tam choďte pozrieť. Je to túra nenáročná, vhodná aj pre malé deti, alebo takých začínajúcich turistov ako sme my.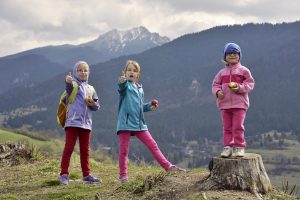 https://www.spolupozaskolu.sk/wp-content/uploads/2017/04/Great-Lakes.png
315
560
Katka
https://www.spolupozaskolu.sk/wp-content/uploads/2021/04/logo-spolupozaskolu.jpg
Katka
2017-04-27 16:38:27
2018-11-23 18:53:11
Výlet do Terchovej. Socha Janošíka a rozhľadňa Terchovské srdce.