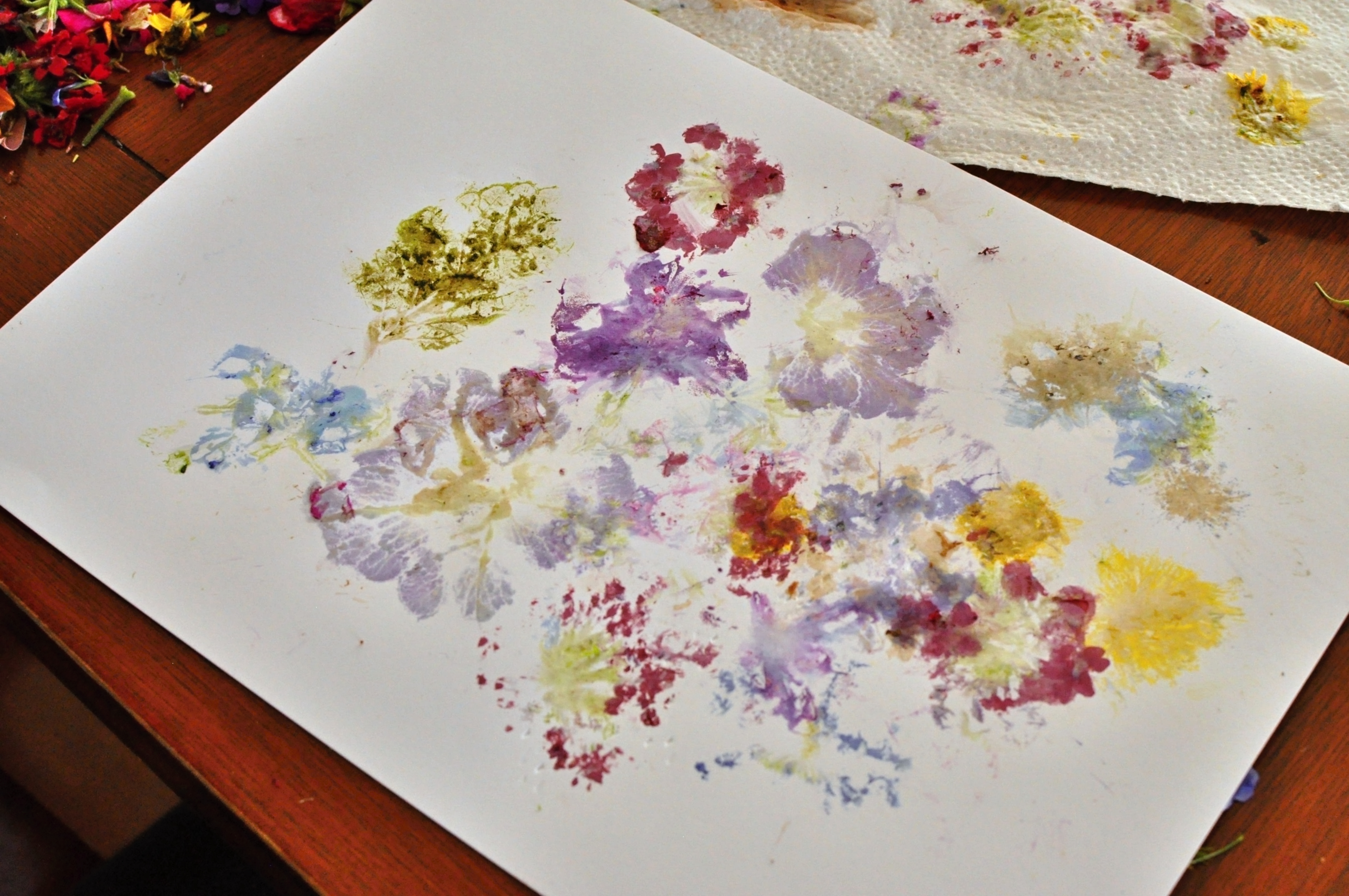 Viete čo majú spoločné kvety a kladivo? Ono sa zdá, že tieto dve veci nejdú dokopy, ale práve táto čudná kombinácia vytvorí krásne umelecké dielko. A navyše, táto aktivita môže pomôcť deťom odbúrať nadbytočnú energiu,  pretože je pri nej dovolené búchať a trieskať.
Čo budete potrebovať:
výkres
papierovú utierku
kladivo (nám poslúžil aj luskáčik na orechy a tĺčik na mäso)
kvety od výmyslu sveta
podložku pod výkres, aby ste nezničili stôl
stužky, bavlnky, korálky, farebné papiere, čokoľvek na dotvorenie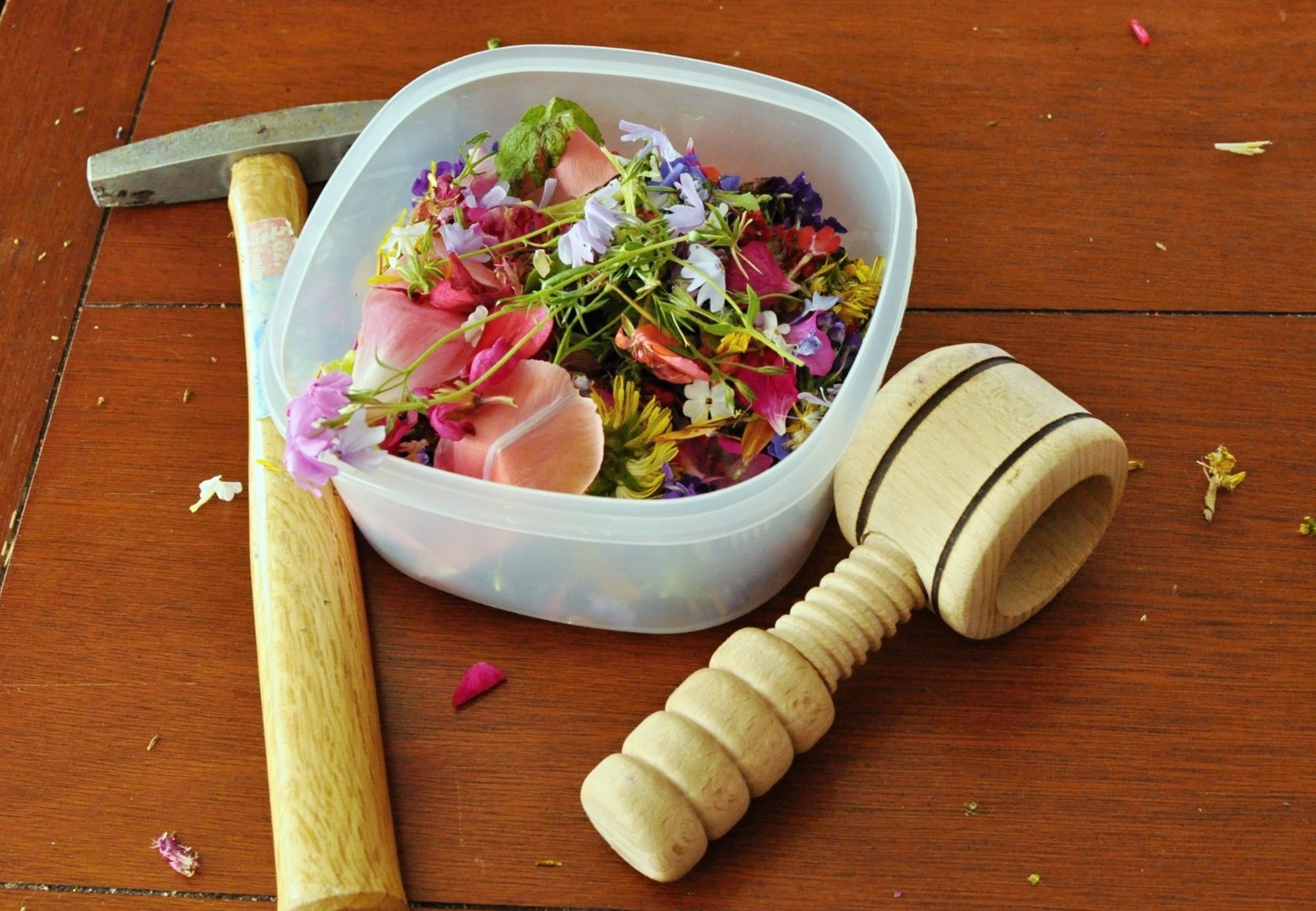 Ako prvé, je treba zadovážiť si kvety. Vyžeňte deti na dvor, alebo si spravte spoločnú prechádzku niekde na blízku lúku. My sme trošku preriedili aj práve zakvitnuté muškáty v kvetináčoch.  Najlepšie pri tomto tvorení ukážu kvety tmavších farieb, ale aj púpavy vyšli celkom dobre, či rôzne zelené lístočky. V každom prípade, nič vám nebráni experimentovať s rôznymi farbami kvetov. Možno dokonca vyskúšate tie svetlé, odtláčať na tmavý papier.
Keď už máte kvetov plnú náruč, treba začať tvoriť.
Položte si výkres na nejakú podložku (napríklad starý kartón). Na výkres položte vybratý kvet, pekne ho rozprestrite, tak ako chcete aby sa vám odtlačil. Kvet prikryte papierovou utierkou, vezmite do rúk kladivo a poriadne kvet pod servítkou postláčajte. Keď servítku nadvihnete, na papieri ostane odtlačený kvet.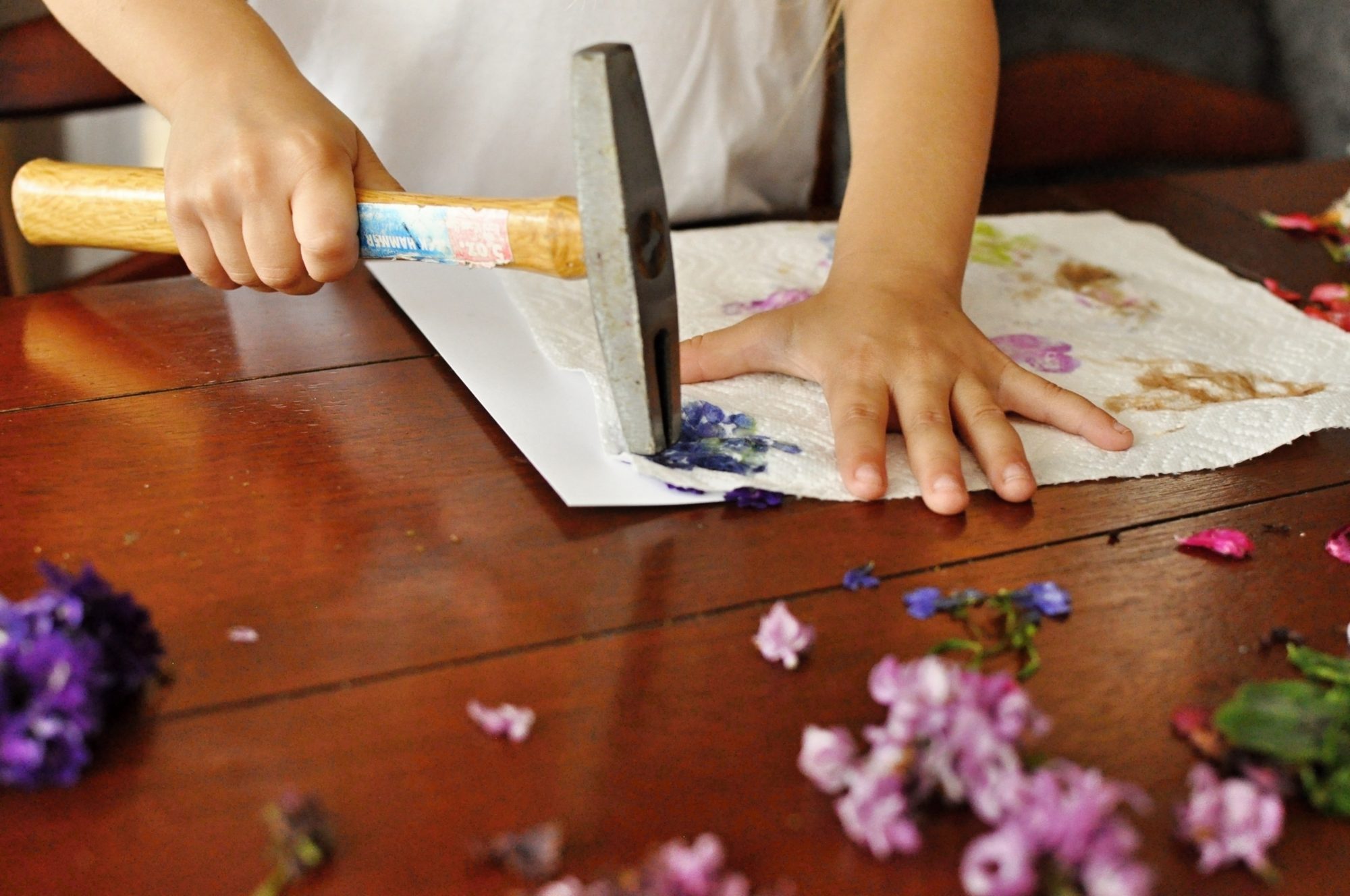 Zrejme, podobne ako my, si na začiatku zaexperimentujete so silou potrebnou na odtlačenie kvetu.
Mne stačilo na kvet kladivo silnejšie pritláčať a už cez servítku bolo vidieť, že sa farba z farebných lupienkov uvoľňuje. Dievčatá to skúšali robiť ako ja, no nemali takú silu, ich odtlačky, len po pritlačení, boli veľmi slabé. Tak to skúsili s búchaním (ako keď pribíjate klince) a to už bolo niečo úplne iné. A samozrejme, keď mohli robiť rámus, aj ich to viac bavilo.
Občas sa stalo, že sa niektorá pozabudla, neodhadla svoju silu, a kvietok svojím búchaním pod servítkou úplne rozmliaždila, že sme ho ledva z papiera odlepili. Ale to vôbec nevadí. Aj tento ukázal svoju krásu.
Len pozor na prsty!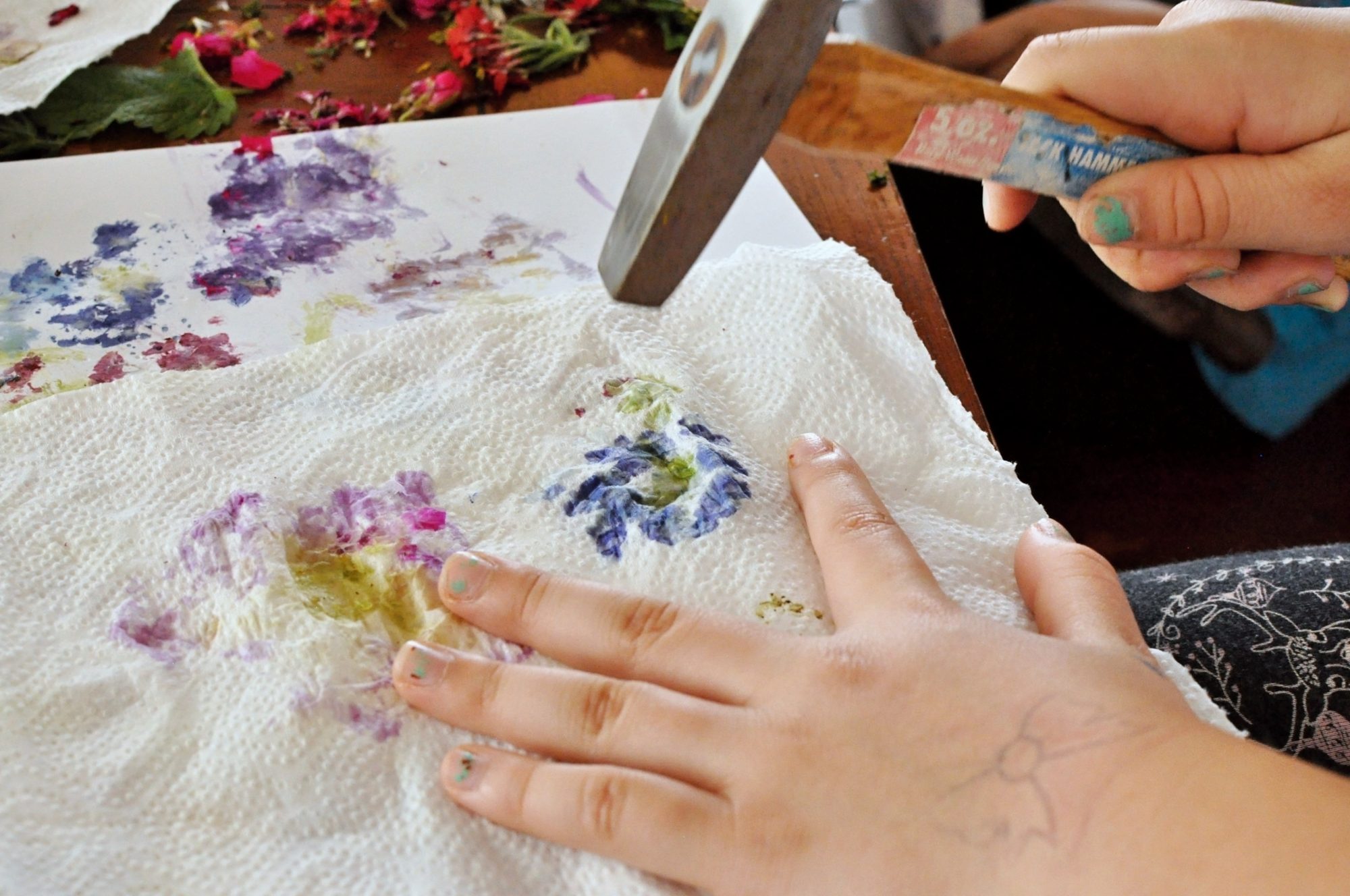 Takýmto spôsobom pokryli celý výkres.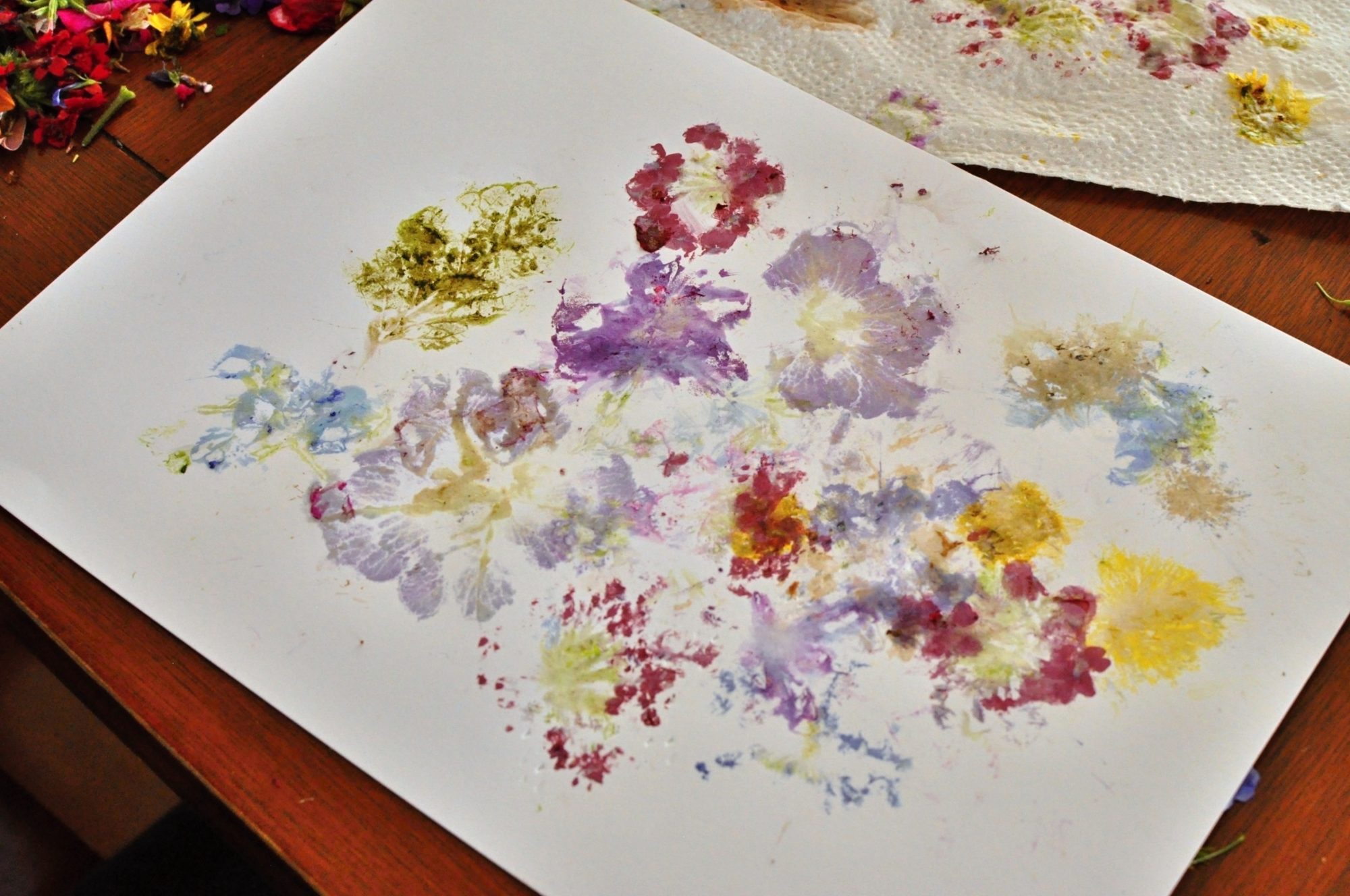 No a potom prišlo na rad premýšľanie, čo s výkresmi ďalej. Blíži sa Deň matiek, tak sme sa rozhodli, že z nich vytvoríme niečo pre naše babky a krstné mamy.
Niektoré výkresy dievčatá len nalepili na farebný podklad a vznikli zaujímavé obrazy.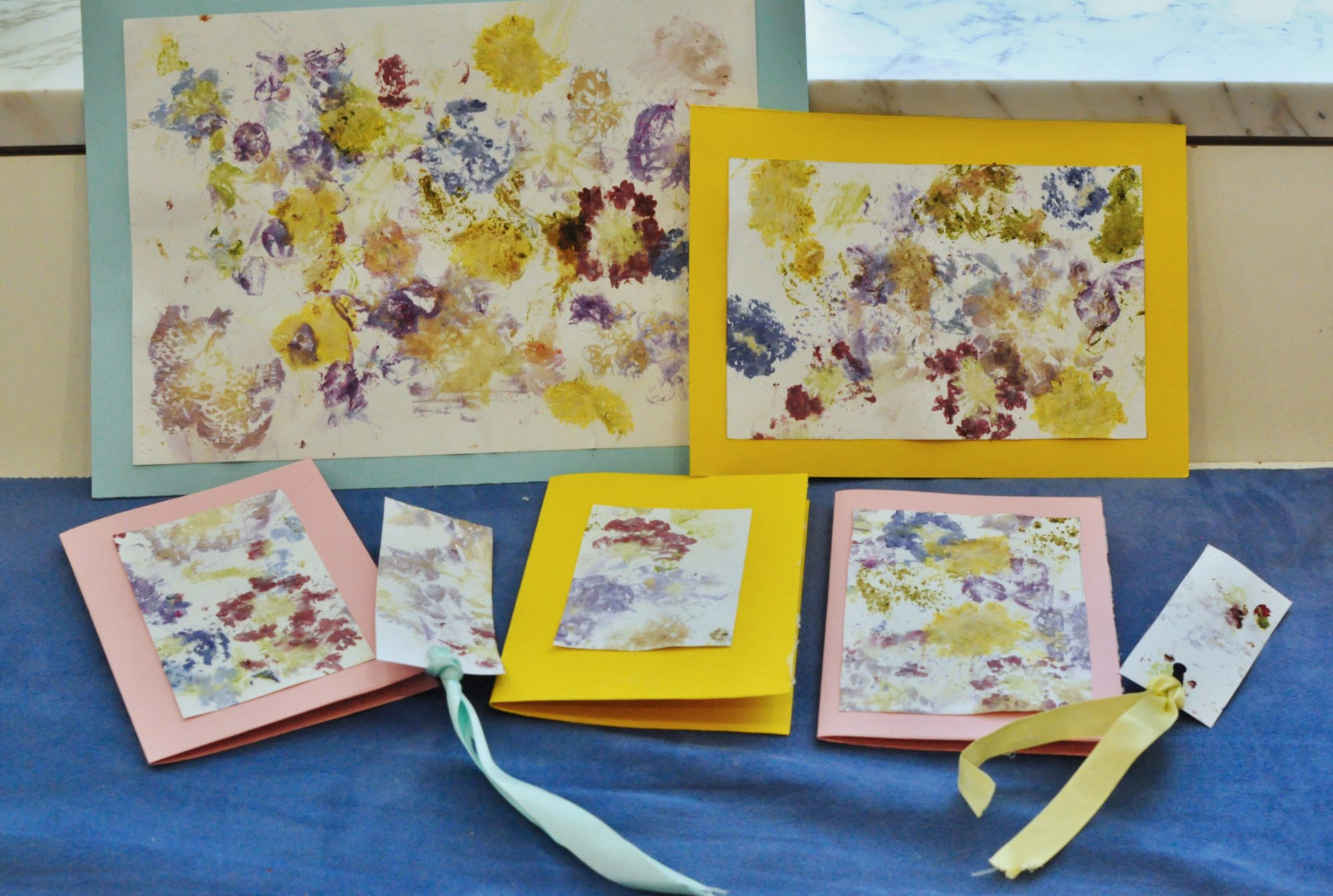 Iné rozstrihali na menšie časti a vyrobili z nich pohľadnice a záložky do kníh.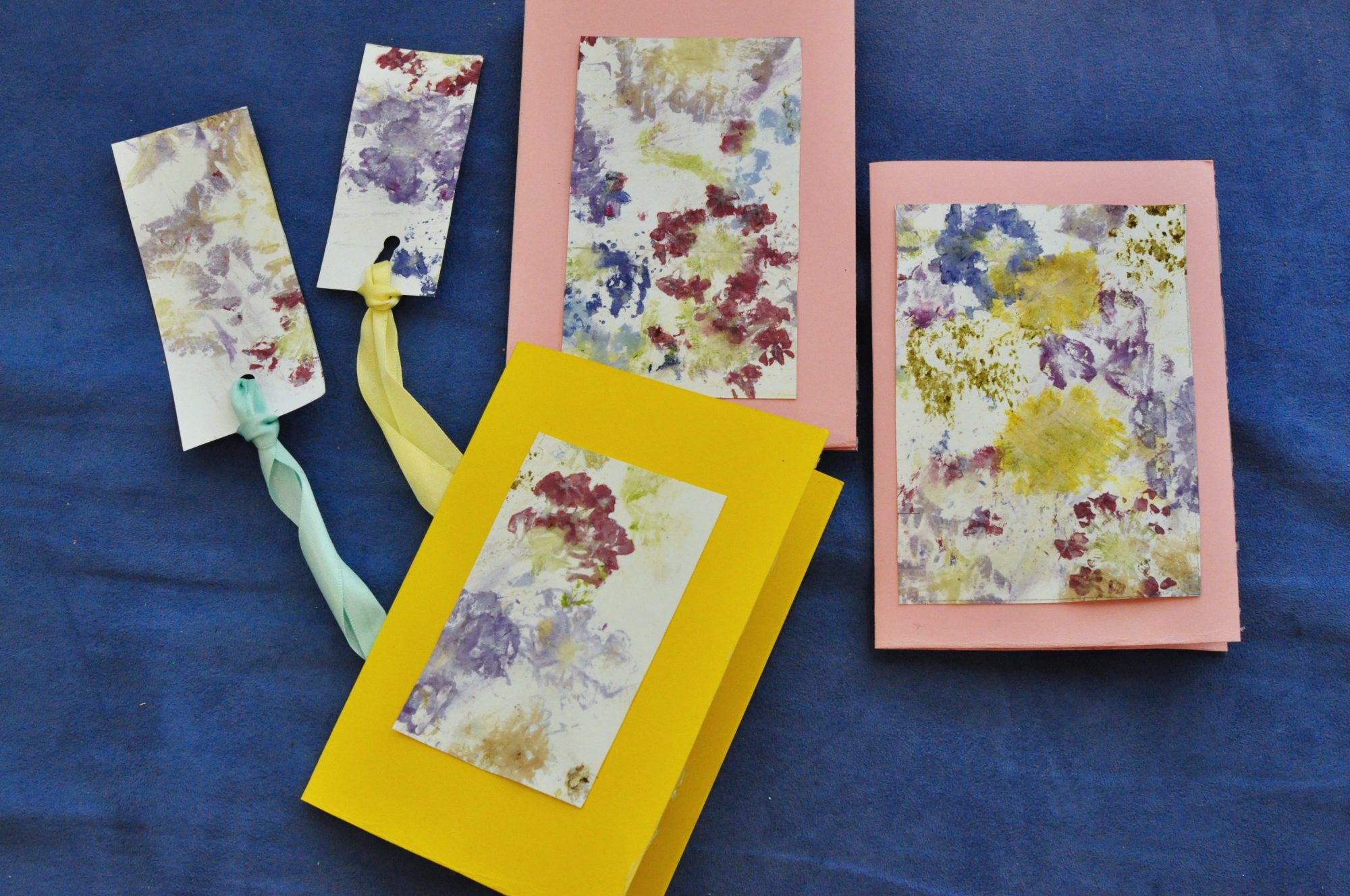 Myslím, že to budú krásne darčeky.
P.S Ak sa vám zvýšili nejaké nepobúchané kvety, nezahadzujte ich, môžte z nich vytvoriť takéto záložky do kníh.
https://www.spolupozaskolu.sk/wp-content/uploads/2018/05/DSC_0867.jpg
2848
4288
Katka
https://www.spolupozaskolu.sk/wp-content/uploads/2021/04/logo-spolupozaskolu.jpg
Katka
2018-05-04 09:35:10
2018-11-23 18:42:50
Kvety a kladivo. Tvorenie pre energické deti