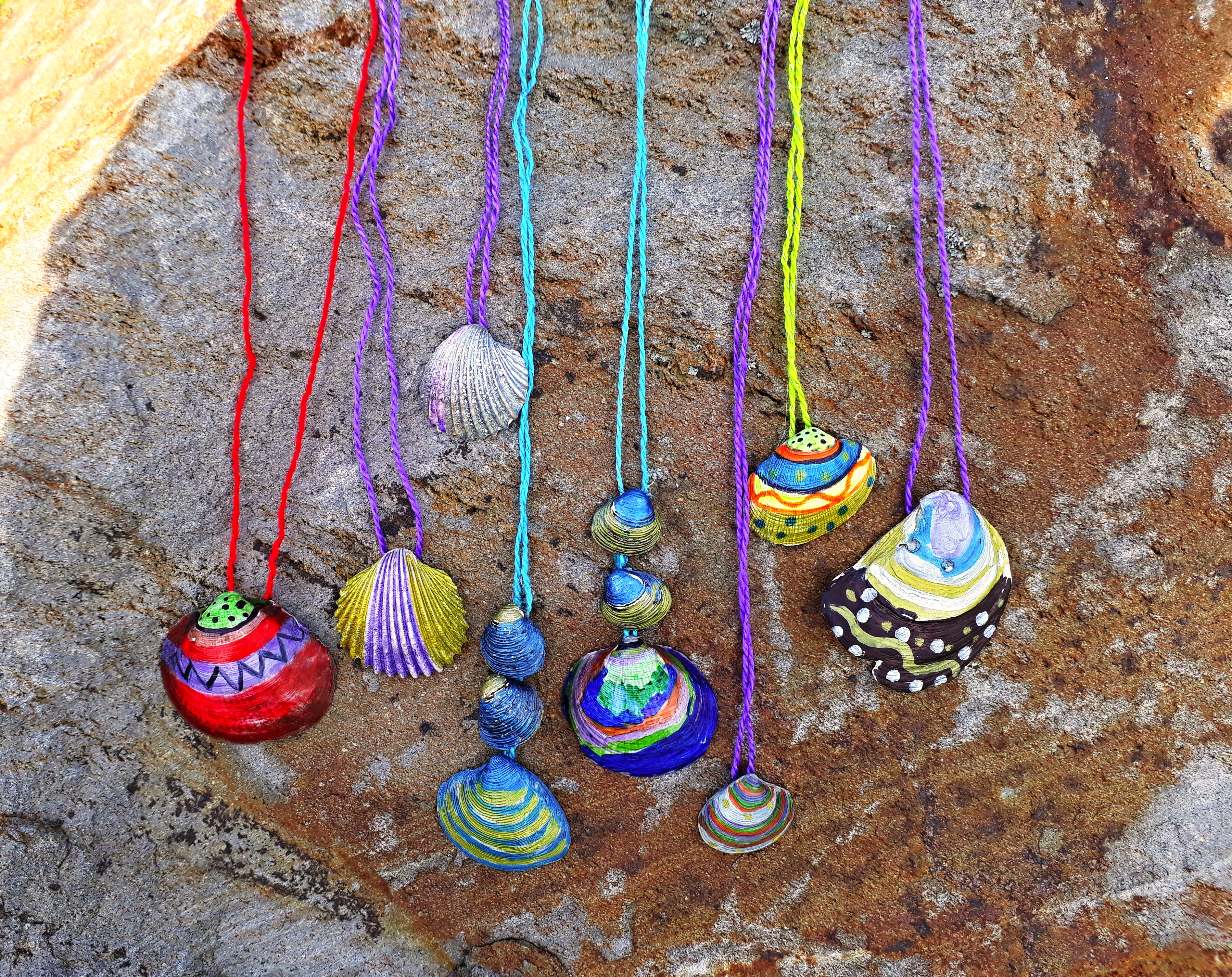 Leto je ako stvorené na hľadanie rôznych pokladov a ak ste pri mori jednoznačne najväčšie poklady pre deti budú mušle. My sa od mora vždy vraciame  s neskutočnou kopou mušlí rôznych tvarov a veľkostí. Väčšinou končia niekde na detských poličkách ako dekoračné predmety, v domčeku pre bábiky ako misky, či iné úžitkové predmety, alebo niekde v úplnom zabudnutí.
Aj tento rok stála miska plná mušlí v garáži na stole už nejaký ten týždeň. Chodila som okolo nej a rozmýšľala čo s ňou. Bolo by škoda tie mušle len tak  vyhodiť, keď si dievčatá dali tú námahu a hľadali ich po morskom brehu. No nevedela som čo s nimi.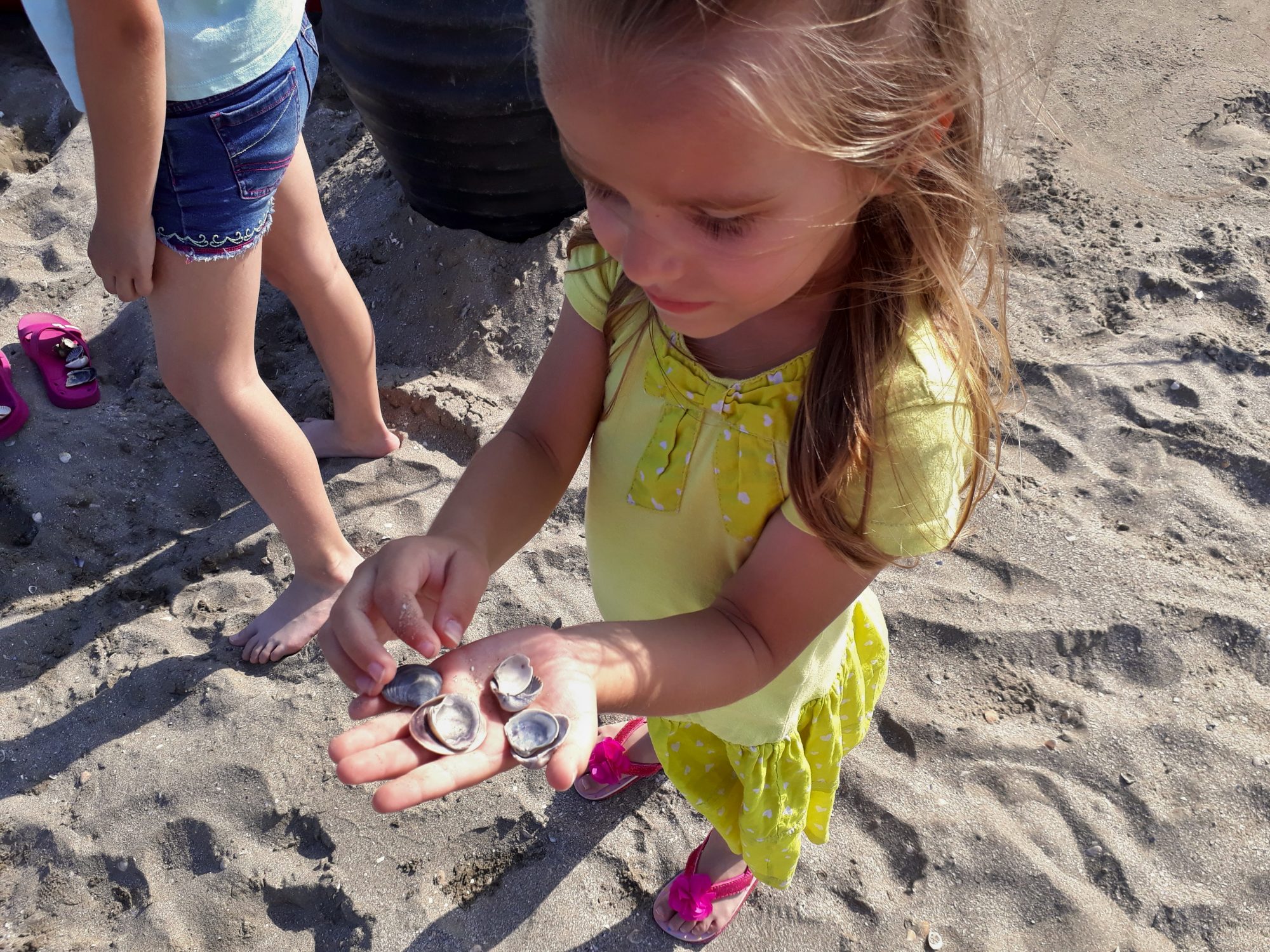 S nápadom došli samé baby. Teri je ešte stále vo svojich hrách v ríši gréckej mytológie a pri pohľade na jednu mušľu jej napadlo, že by sme z nej mohli spraviť nejaký tajomný amulet boha Poseidóna.
Nie zlý nápad, povedala som si. Vytiahli sme fixy a skúšali sme mušľu pomaľovať. S obyčajnými to nešlo zle, ale z mušlí schádzali, tak sme vytiahli fixy permanentné.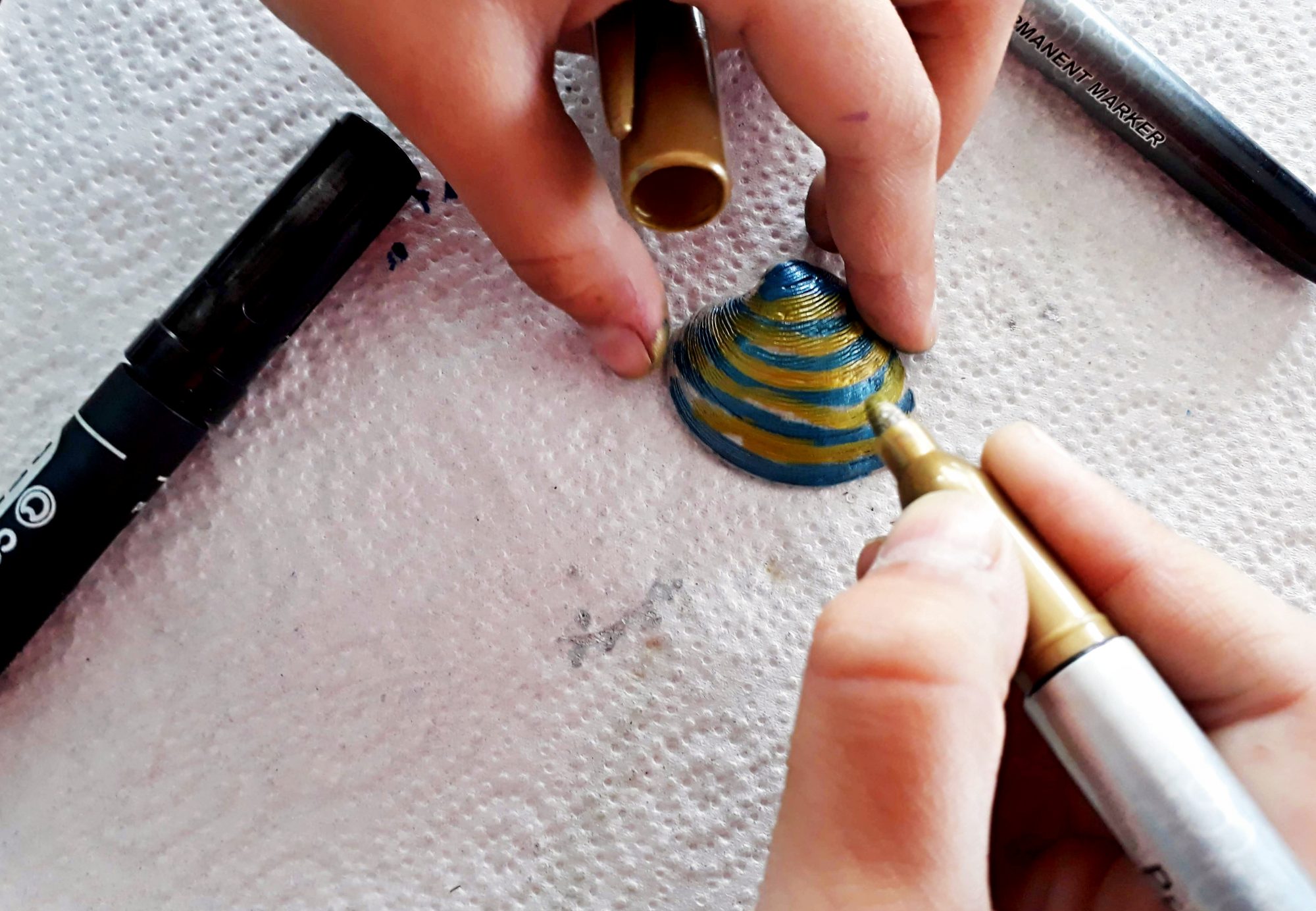 To už došli aj ďalšie tvorilky a spoločne sme pomaľovali skoro všetky mušle. Niektoré sme aj trošku posypali trblietkami a zastriekali lakom na vlasy. Celé toto tvorenie bola jedna ukľudňujúca aktivita, pri ktorej nastala u nás doma vzácna chvíľka tvorivého ticha. Pri štyroch deťoch je to priam zázrak.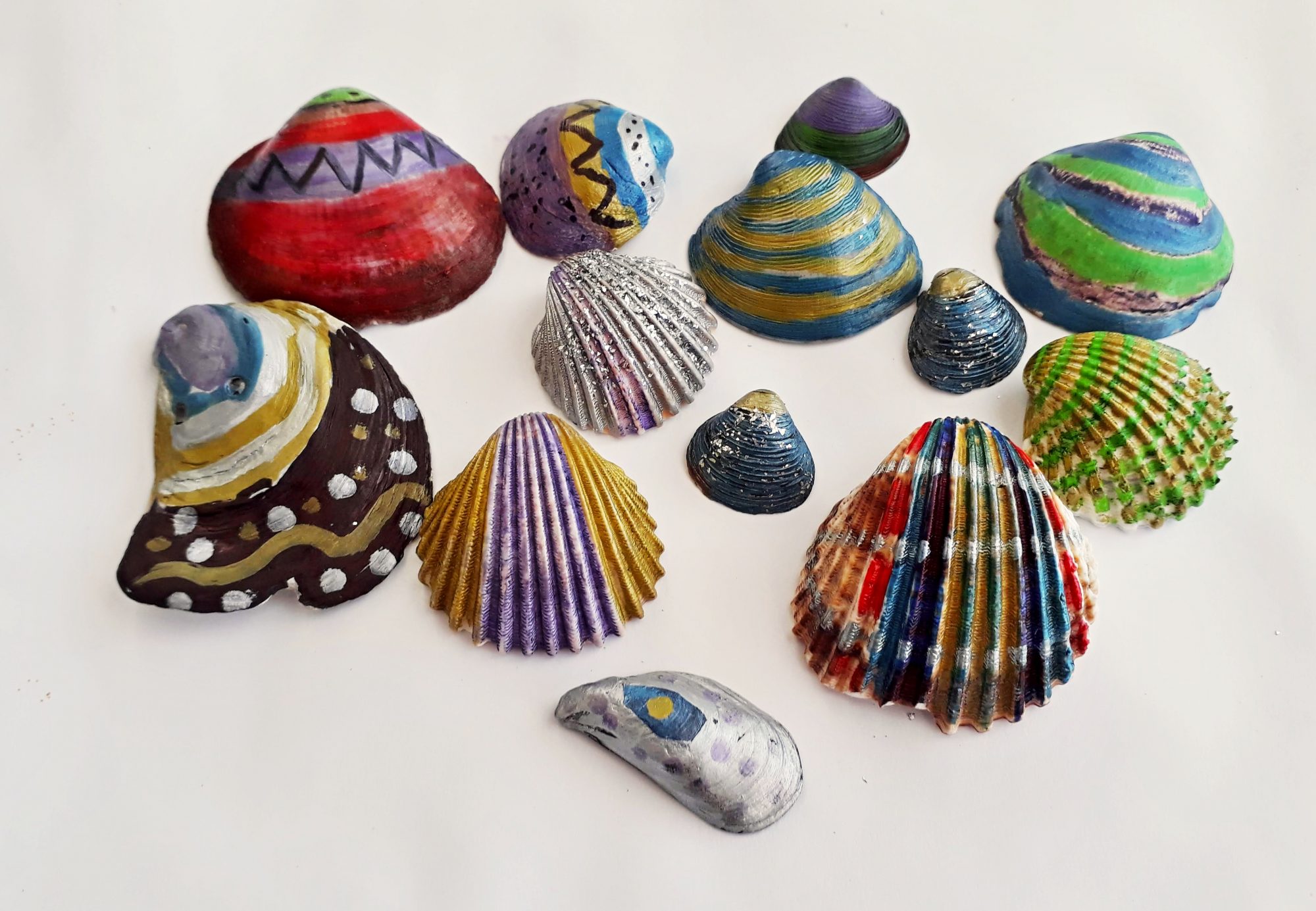 Tajomný amulet ale nemôže ostať len tak pohodený vo vrecku alebo v nejakej krabičke. Baby sa rozhodli, že z mušlí spravíme náhrdelníky.
Vybrali si vhodné bavlnky, ja som naštartovala tavnú pištoľ a lepili sme. Robilo sa to celkom dobre, keďže každá mušľa má z druhej strany priehlbinku, do ktorej sme položili bavlnku a zastriekali sme ju lepidlom. V našej tavnej pištoli bola akurát modrá trblietkavá náplň, ako pozostatok iného tvorenia a tak naše mušle vyzerajú ako keby mali z vnútornej strany prilepené modré perly. Poseidon bol bohom mora, tak sa to celkom aj hodí. 😉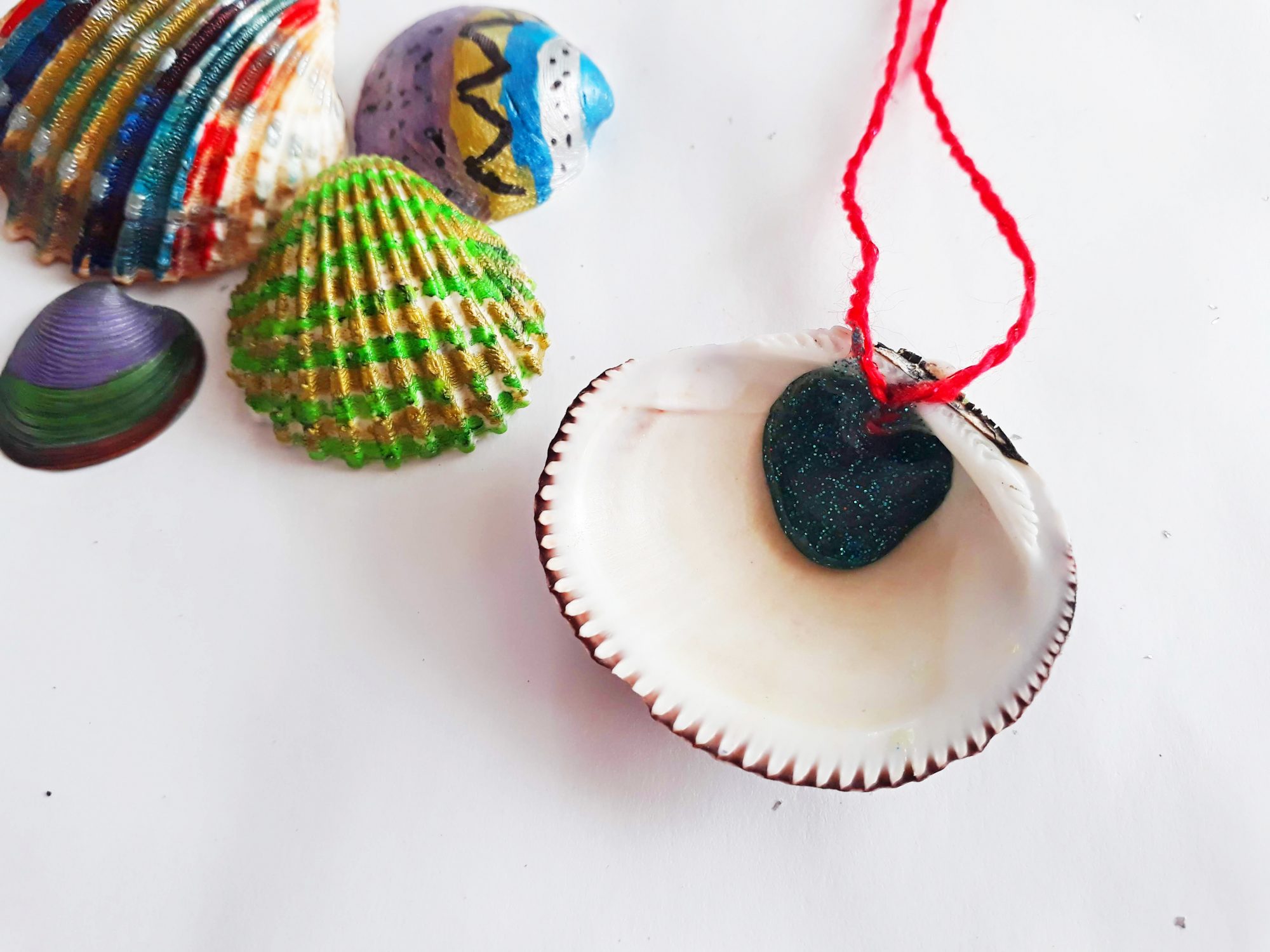 Ak nemáte doma tavnú pištoľ, možno máte tenučký vrták, ktorým môžte do mušlí spraviť malé dierky na prevlečenie bavlniek. My taký vrták nemáme, tak sme ostali len pri lepení. Zatiaľ to drží perfektne a s náhrdelníkmi z mušlí sa už parádia nielen naše dievčatá, ale aj ich kamarátky.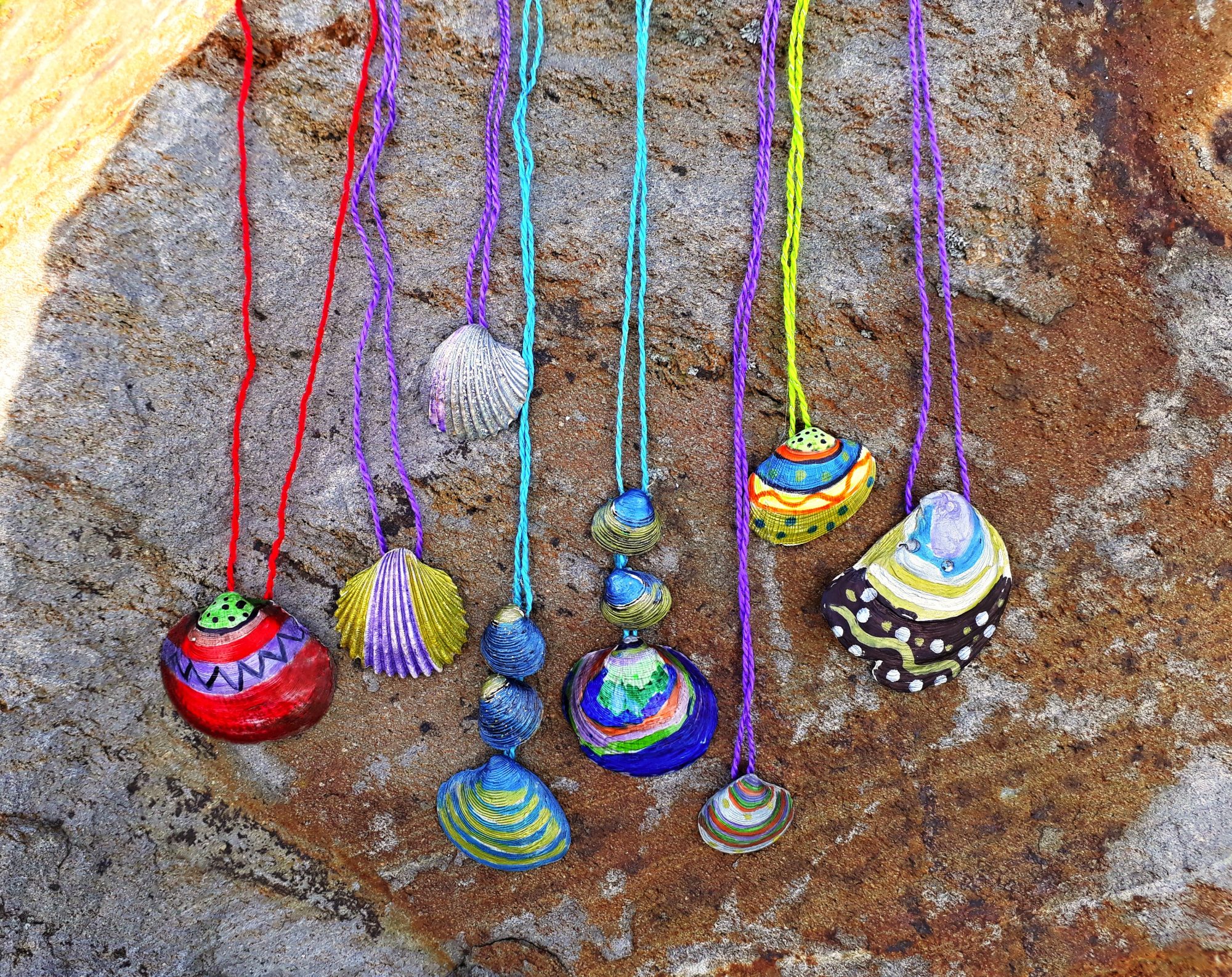 https://www.spolupozaskolu.sk/wp-content/uploads/2018/07/20180705_093527.jpg
3007
3793
Katka
https://www.spolupozaskolu.sk/wp-content/uploads/2021/04/logo-spolupozaskolu.jpg
Katka
2018-07-05 09:47:58
2018-07-05 11:22:49
Náhrdelníky z mušlí