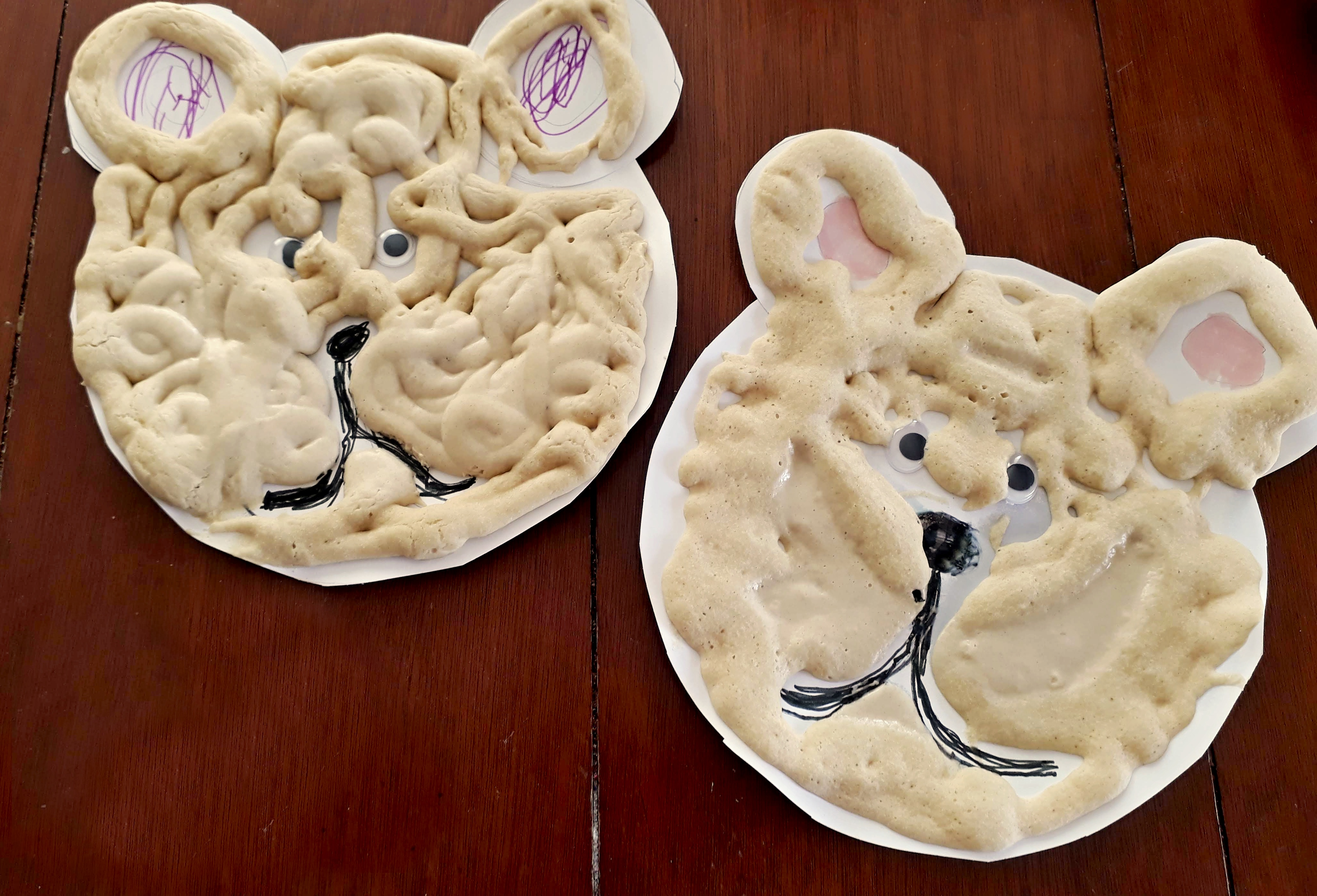 Minulý týždeň, keď sme riešili ľadových medveďov trošku vedecky, sa baby dožadovali aj nejakého tvorenia. Doma boli len dve najmladšie dievčatá, tak to chcelo niečo veľmi zaujímavé, pri čom by vydržali dlhšie a z čoho by mali aj nejakú zábavu. Napadlo mi, že sme už dosť dlho nevyrábali nafukovacie farby a že by bolo celkom zaujímavé namaľovať si s nimi medvedíkov. Poznáte nafukovacie farby? Možno skôr pod názvom "puffy paint"?
Viem že sa už dajú kúpiť v rôznych kreatívnych obchodoch, no my si ich doma vyrábame samé, z bežných kuchynských surovín. Recept na ne je fakt jednoduchý a namiešať ich zvládnu aj najmenší krpci. Veď pozerajte:
hrnček hladkej múky
hrnček soli
2 lyžičky sódy bikarbóny
potravinárske farbivo (môžte skúsiť aj vodovky, či iné farbičky)
voda
miska na zmiešanie
mikrovlnka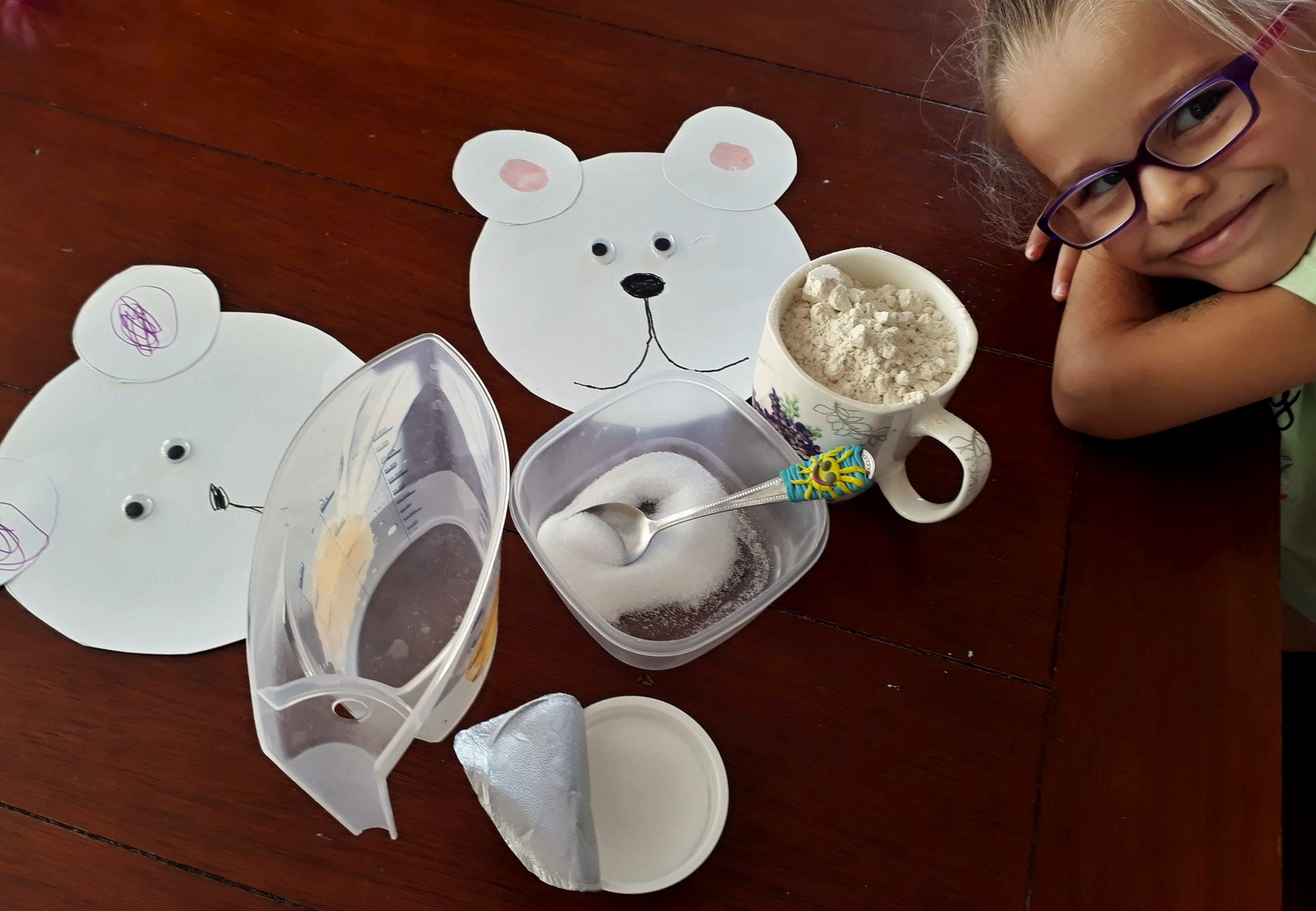 Múku, soľ a sódu zmiešajte dokopy a pridajte vodu. Je ťažko povedať koľko vody ide do týchto farieb. Proste pridávajte vodu dovtedy,kým vám nevznikne zmes, ktorá nie je ani veľmi hustá, ale ani riedka, že sa rozteká  na všetky strany. Má to vyzerať skôr ako pasta. Zmes teraz rozdeľte na toľko častí, koľko farieb si želáte a každú časť zafarbite podľa vášho želania potravinárskou farbou. My sme nechali zmes, kvôli medveďom, v pôvodnej farbe.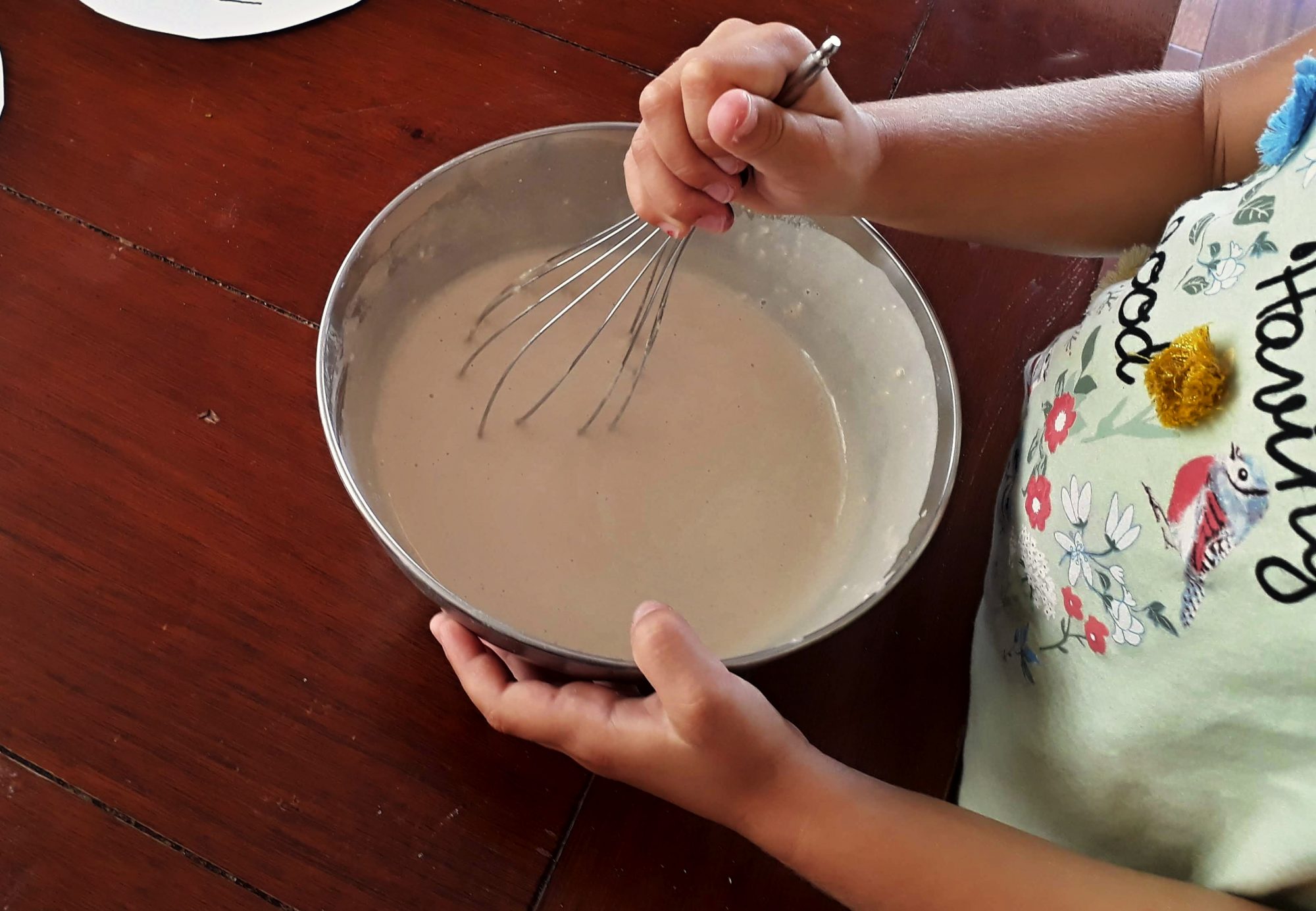 Hotové farby nalejte do sáčku, vystrihnite v rohu  mini dieročku (fakt maličkú, lepšie sa maľuje, s menším množstvom farby) a môžte začať maľovať. Vyzerá to ako keď cukrári zdobia torty.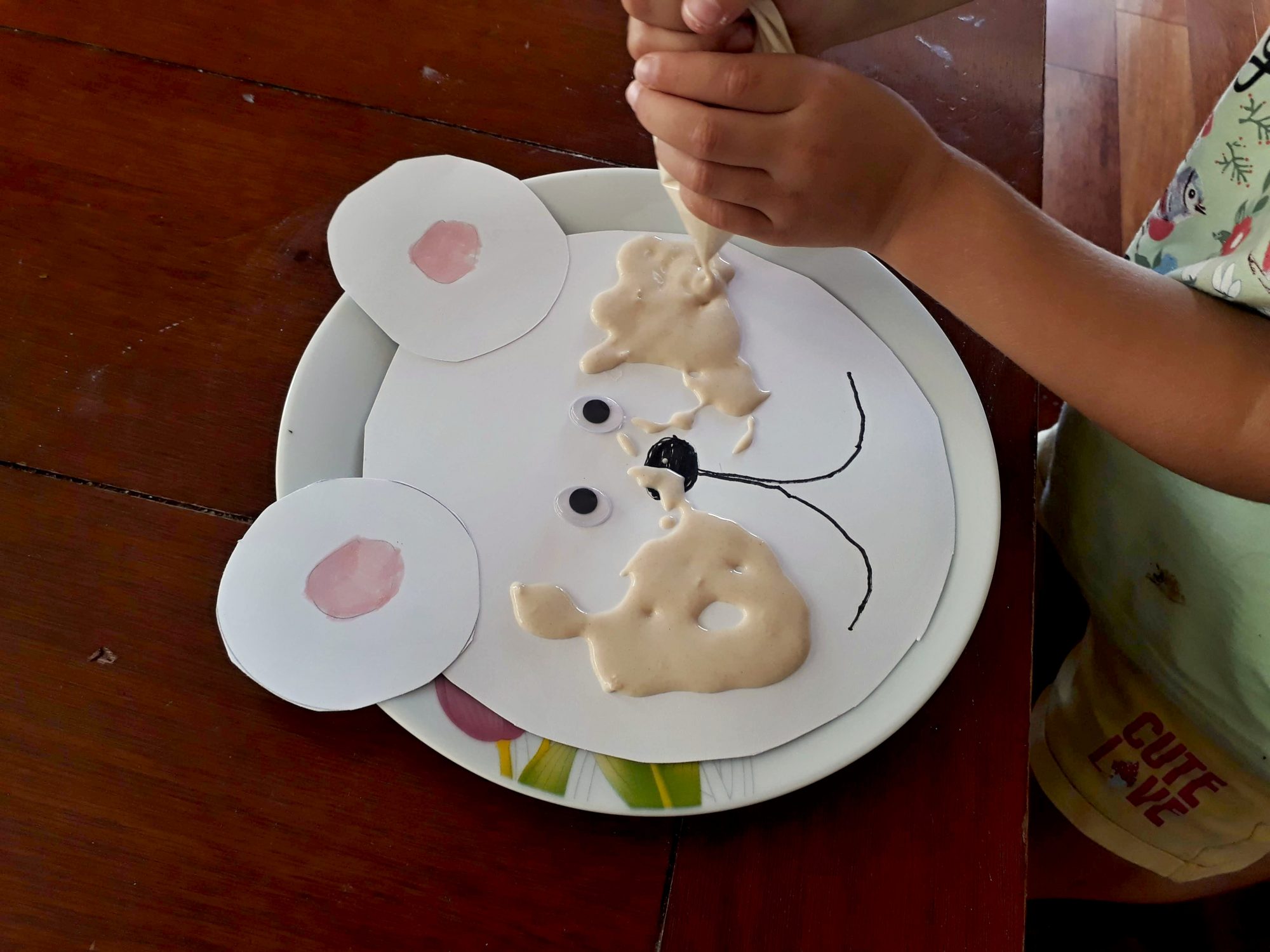 No a tie naše medvede sme vyrobili takto.  Najprv sme vystrihli z výkresu kruhy, jeden veľký a dva malé na uši a vyrobili z nich medvediu hlavu. Potom baby mackom zalepili gúľacie očká a dokreslili im ňufáči, papuľku a trošku spestrili uši. No a o kožúšok medveďov sa postarali práve nafukovacie farby. Dievčatám to trošku trvalo, kým si našli ten správny úchop sáčku s farbou, ale potom to už šlo. Pomaľovali múčnou zmesou celú medvediu hlavu.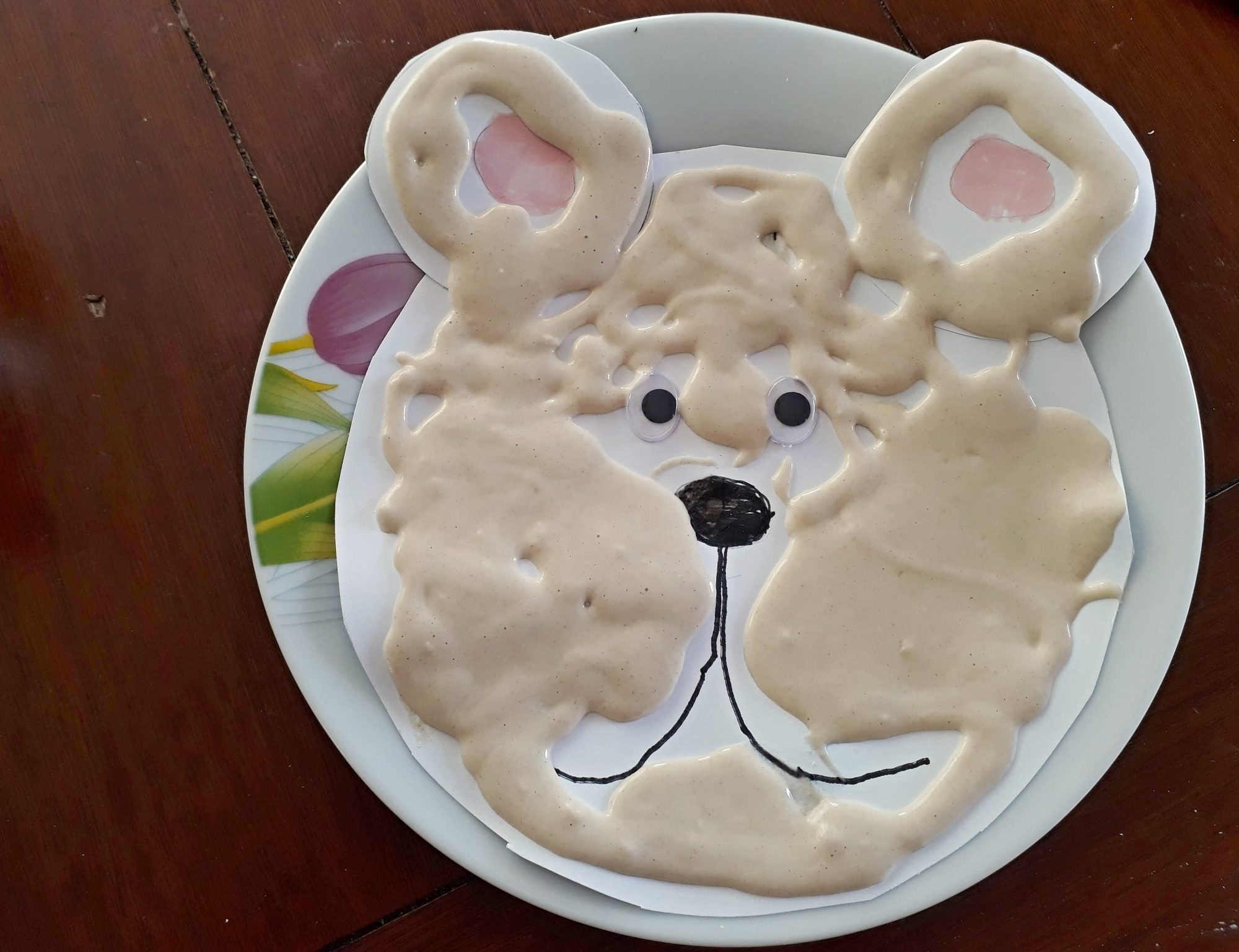 Farby sa pri maľovaní mierne roztečú, ale toho sa netreba báť, lebo keď je celý obrázok hotový, stačí ho dať na 30 sekúnd do mikrovlnky, kde sa stane zázrak. Roztečená farba stuhne a nafúkne sa.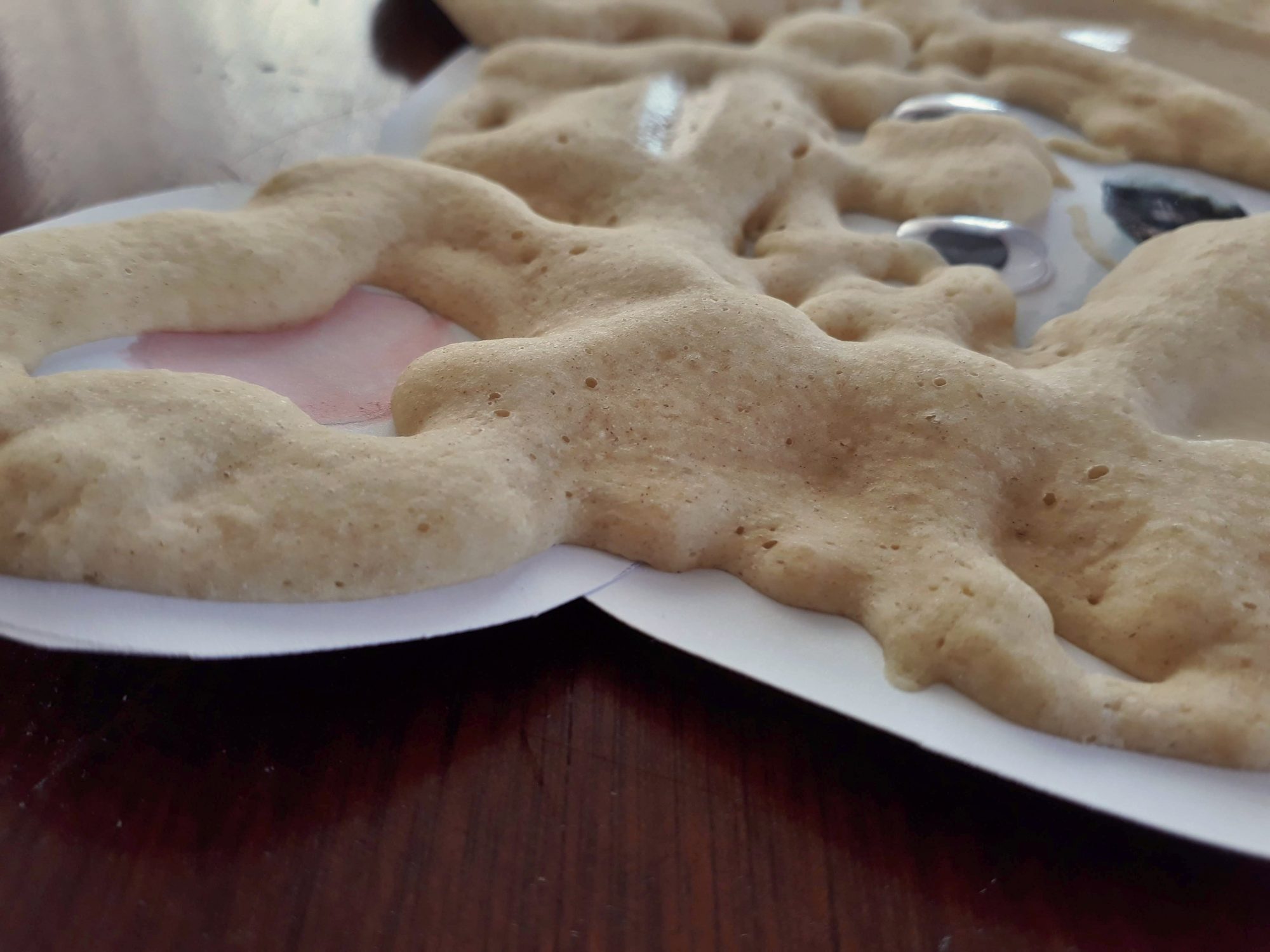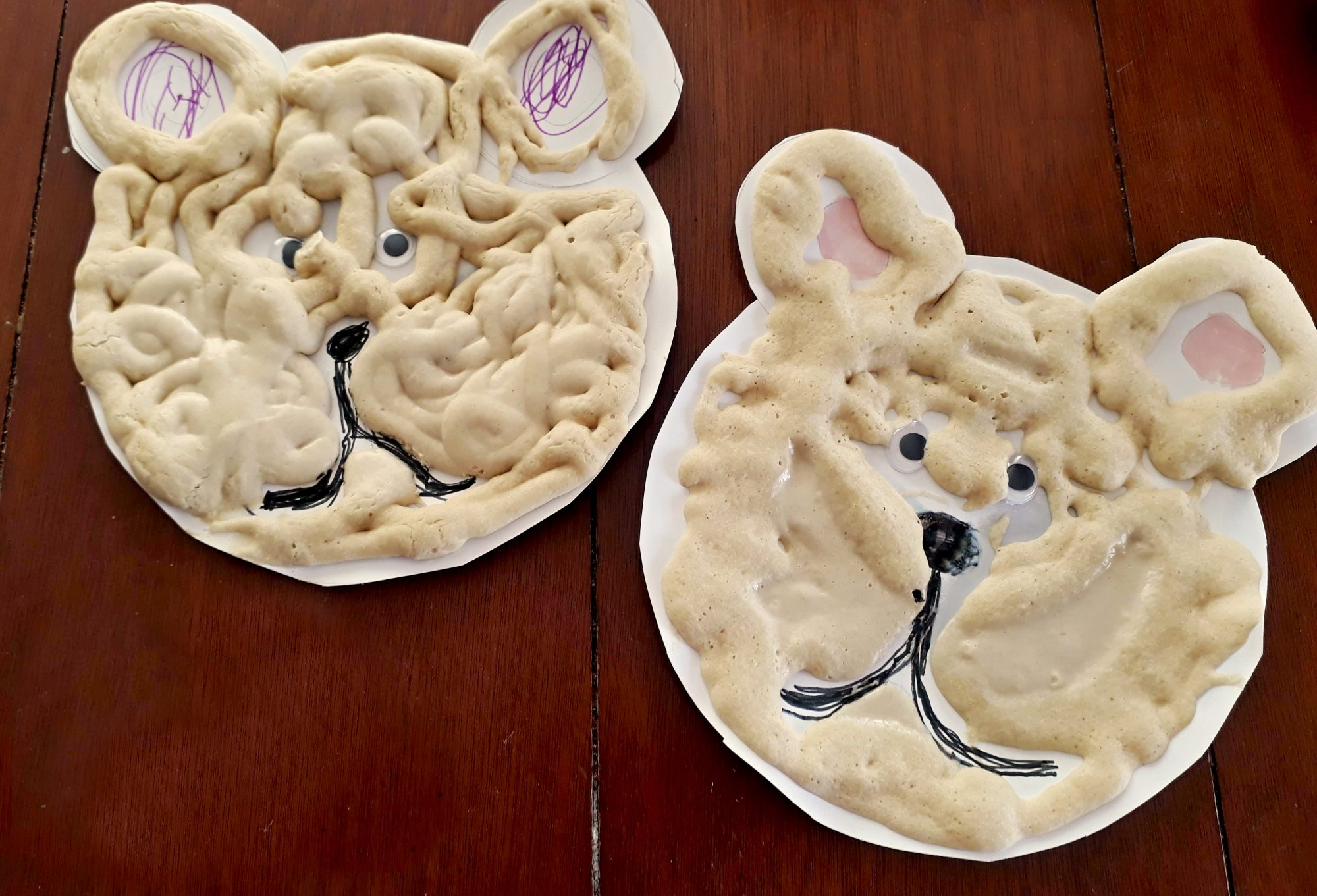 Odporúčam mať týchto farieb prichystaných dostatok, pretože keď toto deti zbadajú, určite sa budú dožadovať ďalších nafúknutých kreácií. Príjemné tvorenie želáme.
https://www.spolupozaskolu.sk/wp-content/uploads/2018/08/20180802_105122-1.jpg
2784
4092
Katka
https://www.spolupozaskolu.sk/wp-content/uploads/2021/04/logo-spolupozaskolu.jpg
Katka
2018-08-07 09:53:55
2018-11-21 15:25:14
Puffy paint, diy nafukovacie farby