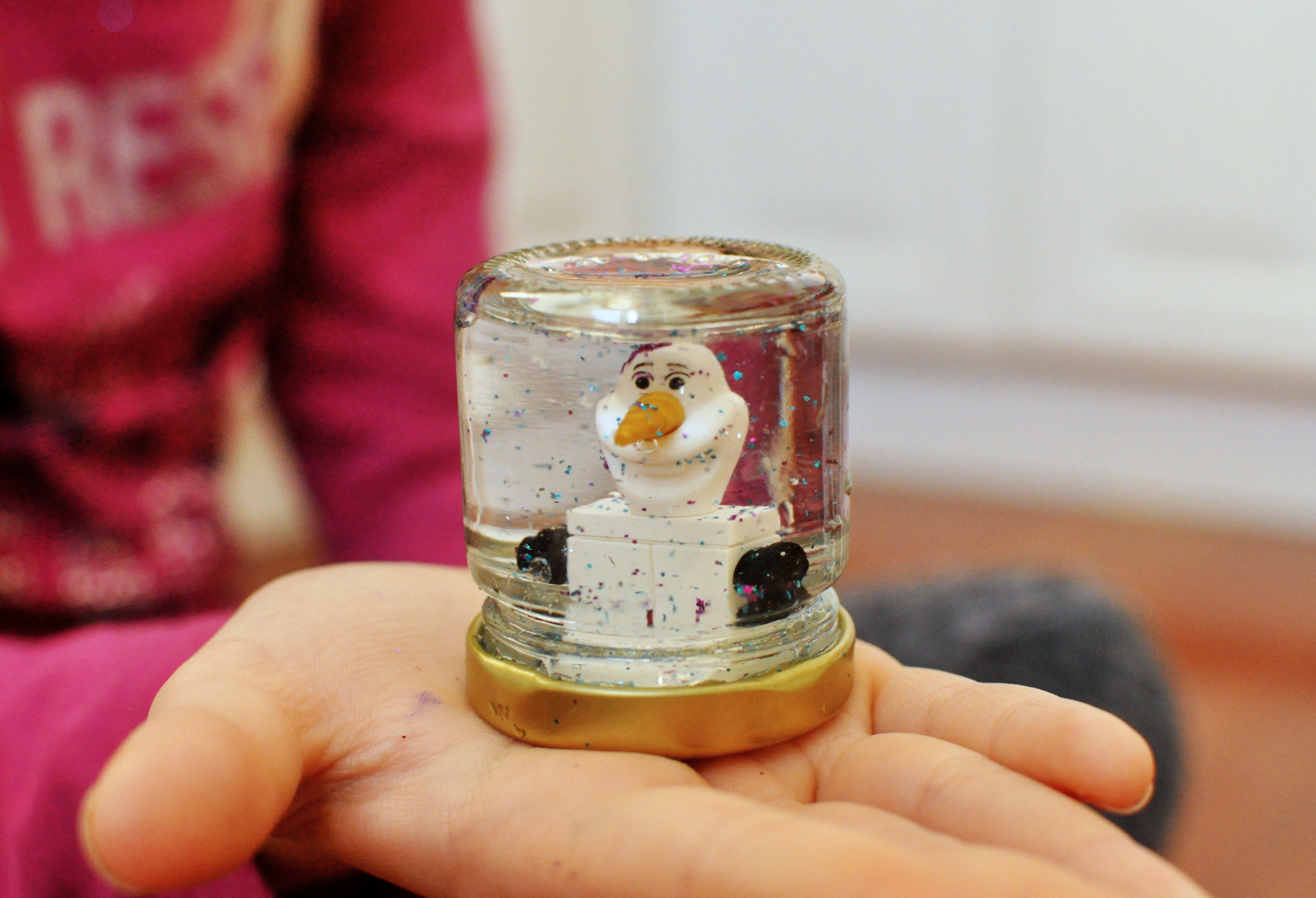 A nenasneží a nenasneží. Pritom pár dní pred Vianocami to vyzeralo celkom nádejne. Ale ja verím, že zima sa ešte poriadne ohlási a snehu si každý užije dosýta. Zatiaľ si môžte doma vyrobiť aspoň "snežítko" a možno ten sneh spolu privoláme.
Je to veľmi jednoduché. Takmer celý proces výroby zvládnu deti samé. Pozor treba dať hlavne pri práci s tavnou pištoľou.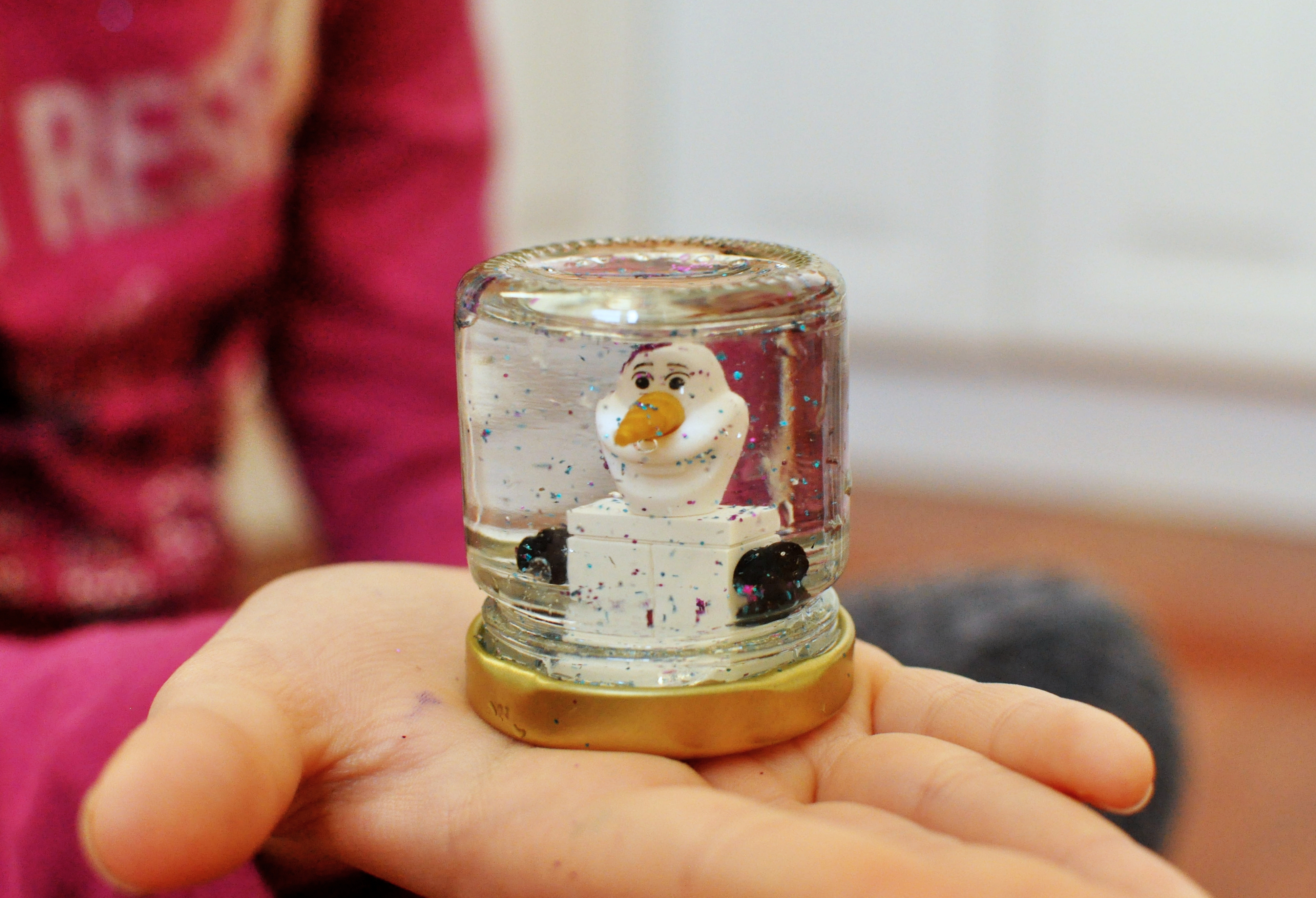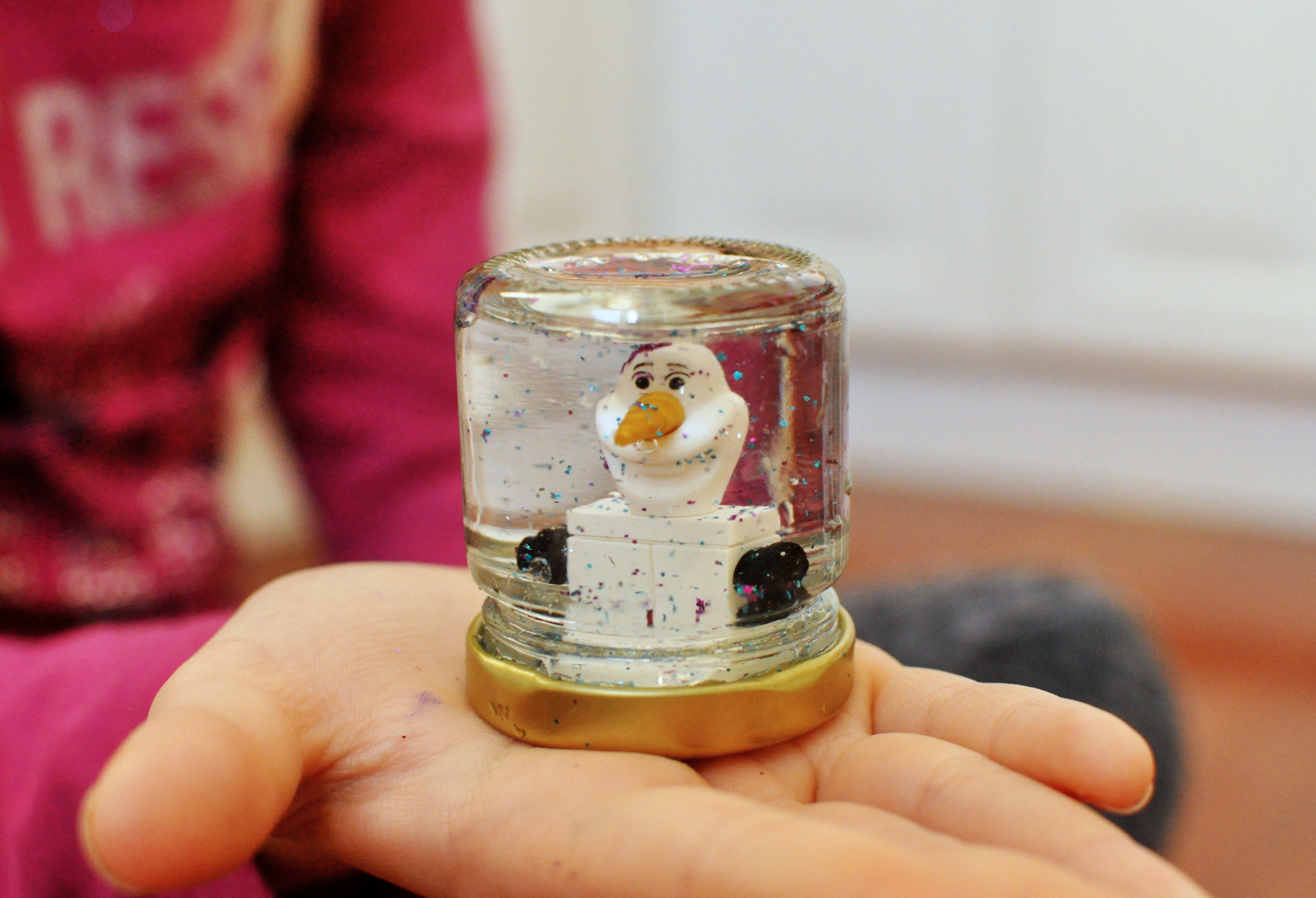 Čo budete potrebovať:
pohárik od výživy, alebo od pečeného čaju, alebo zaváraninový pohár s vrchnákom na závit (aké veľké snežítko chcete, taký pohár zvoľte)
postavičku (z kinderka, či z lega, či kadejakí "petšopáci")
trblietky
tavnú pištoľ
vodu
Zvolený pohár poriadne umyte a odstráňte z neho všetky nálepky. Na vrchnák z vnútornej strany, tavnou pištoľou  nalepte vybraný predmet.  Vhodné sú také predmety, ktoré sú vyššie a užšie. Nízke, budu v snehovej guli nevýrazné, široké zas môžu zaplniť celé snežítko a budú pôsobiť prepchato.
Nám sa najviac sa osvedčili lego postavičky, lebo k tým viete postaviť rôzne vysoký podstavec. Alebo,  ak sú vaše predmety, či postavičky nízke, na vrchnák dajte viac lepidla z tavnej pištole nechajte ho vychladnúť a až na túto vrstvu lepte postavičku. Lepidlo ale dávajte len do stredovej časti vrchnáka, aby bol závit voľný na zakrútenie.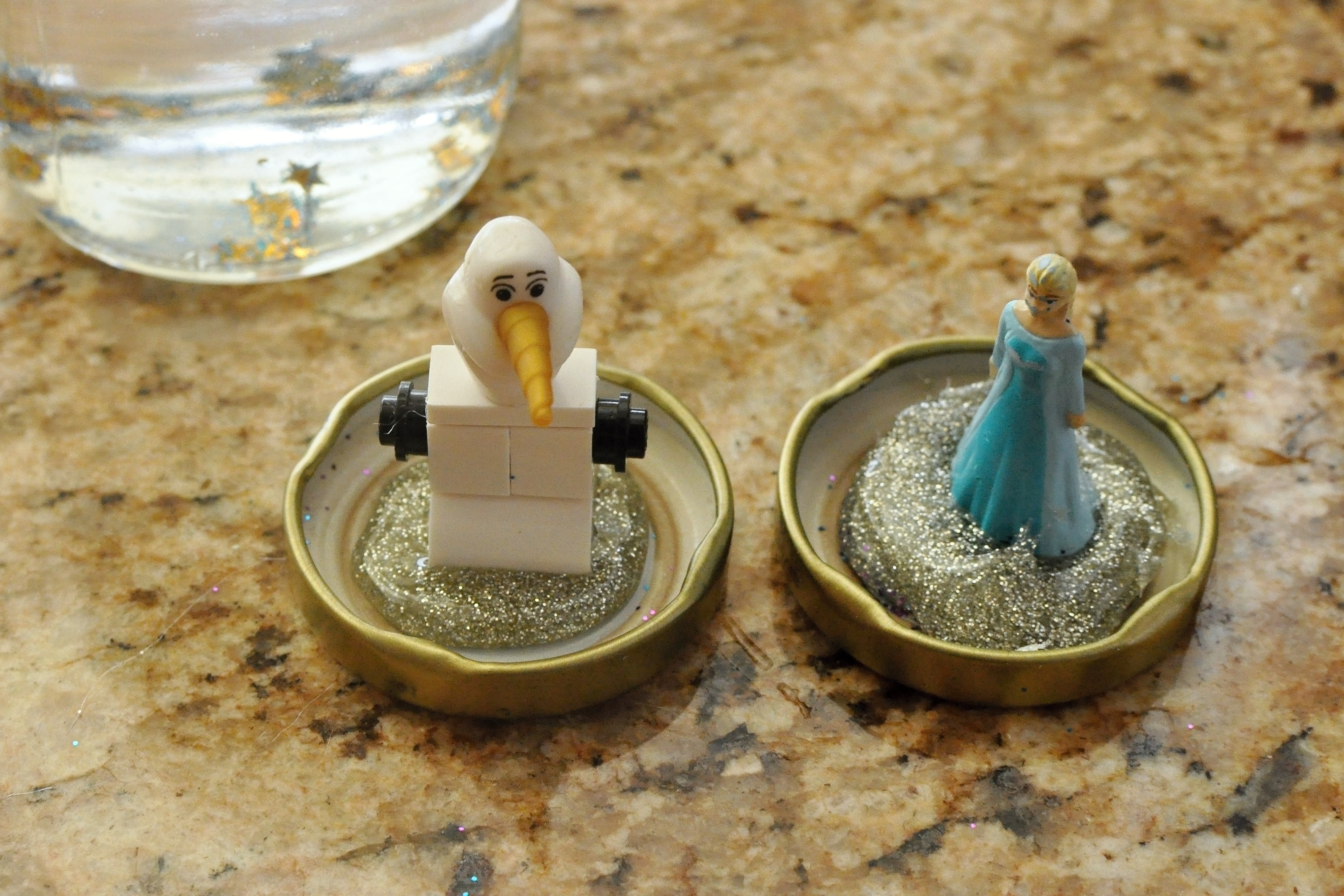 Teraz naplňte pohárik vodou, nasypte doňho trblietky (akej farby chcete a koľko len chcete) a zatvorte vrchnákom. Ak sa bojíte, že deti "snežítko" otvoria a povylievajú vodu, môžte na závit vo vrchnáku pridať trochu lepidla z tavnej pištole a až potom ho zakrútiť. U nás stačilo, aby "snežítko" poriadne zavrel ocko a nehnem s tým ani ja.
A môžte snežiť.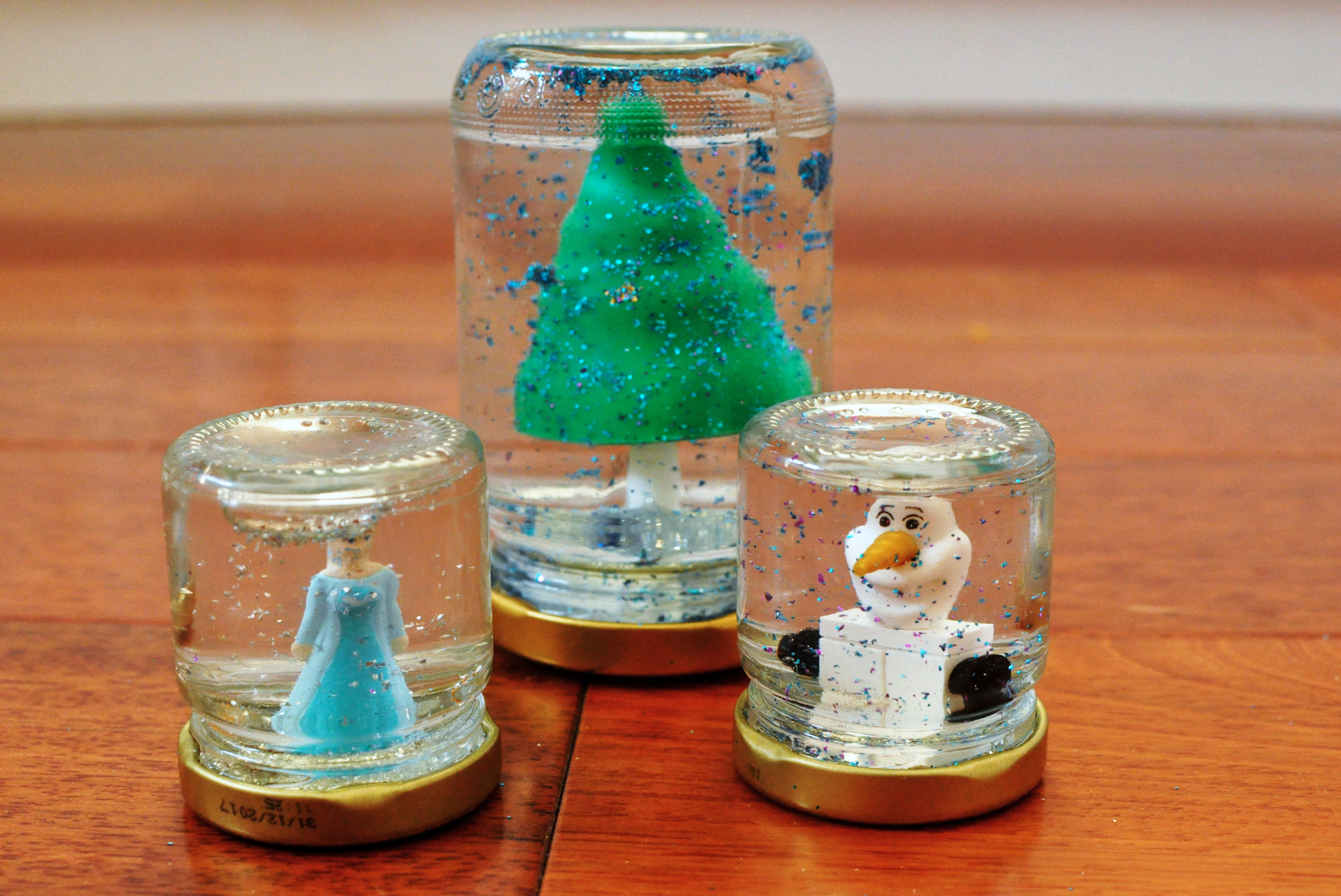 Naše snežítka nám zatiaľ slúžia, ale keď už deti omrzia, alebo budú súrne potrebovať práve tú hračku, ktorá je vnúti, nie je nič ľahšie ako otvoriť pohárik a hračku odlepiť. Alebo si môžme dnu dať iné postavičky a mať tak každý týždeň nové, originálne snežítko.
https://www.spolupozaskolu.sk/wp-content/uploads/2017/12/DSC_0728.jpg
2652
3885
Katka
https://www.spolupozaskolu.sk/wp-content/uploads/2021/04/logo-spolupozaskolu.jpg
Katka
2017-12-27 14:09:46
2017-12-27 14:09:46
Snežítko v poháriku