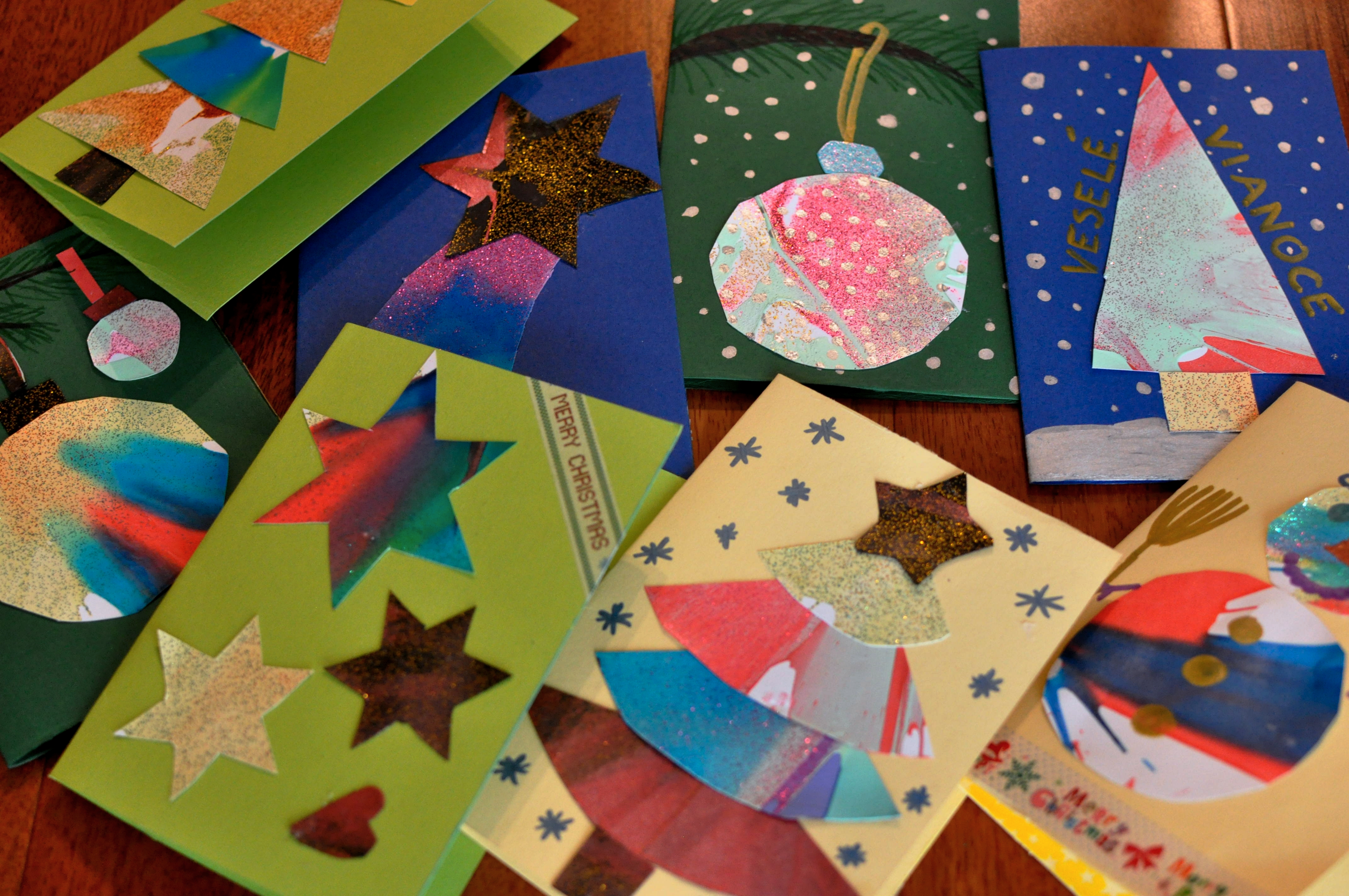 Kedysi dávno som si kúpila odstredivku na šalát. Nie kvôli šalátu. Kvôli tvoreniu. Ja viem, toto už je na diagnózu. Ale verte, či nie, fakt ju na tvorenie využívame. Z času, na čas ju vyberieme a krúúúúúúútime a zabávame sa. Vlastne mi ju tento týždeň pripomenuli deti. Robila som poriadky v skrinke a dostala sa do rúk Maruške, ktorá si ju len tak na prázdno začala krútiť. A mne skrsol v hlave plán na naše ďalšie vianočné tvorenie.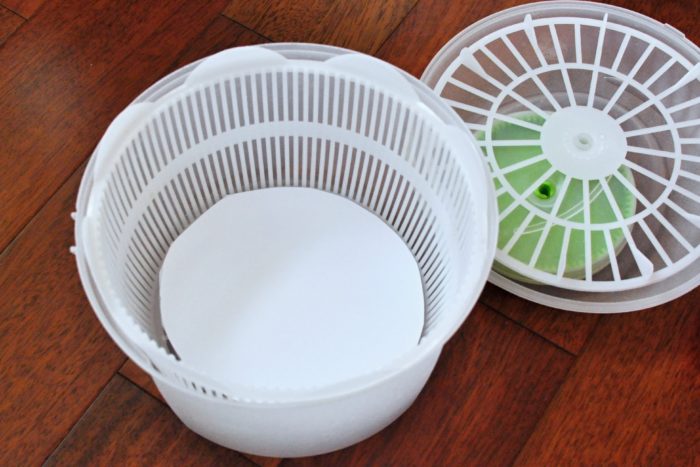 Nachystala som farby a papiere a zavolala dievčatá. Myslela som, že to bude zábava najmä pre Marušku a Hanku, ale dve staršie pustili  z rúk všetko, čo práve robili a pridali sa k nám.
Ako na to?
Najprv treba vystrihnúť kruh z papiera. My sme strihali z bielych, ale aj farebných výkresov ( Teri si aspoň mohla precvičiť rysovanie kružníc).
Papier sme vložili do odstredivky a nastriekali sme naň farby. Najlepšie je dávať farby čo najbližšie k stredu. My sme používali prstové farby od Crayoly a trblietkavé akrylové farby v tubách (Vianoce sú predsa aj o trblietkach). Majú gélovú konzistenciu, preto sa ľahšie v odstredivke rozprskli na všetky strany.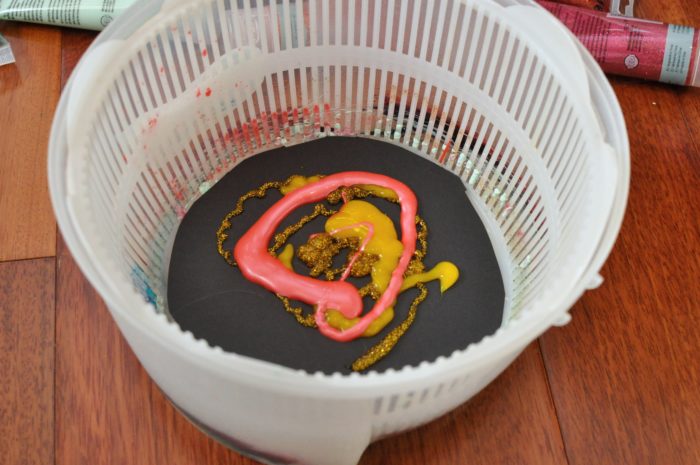 Keď už je na papieri dostatočné množstvo farieb, zavrieme ju a nastáva najlepšia časť tvorenia. Krúúúútenie. Baby si vytvorili poradovník, aby sa na každú ušlo, všetky chceli krúúútiť. A krútime poriadne, nech sa farby poriadne rozprsknú na všetky strany a pomiešajú.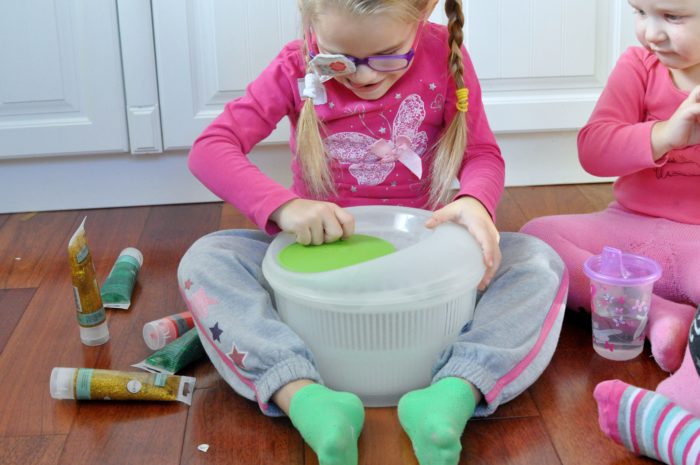 Naša odstredivka už čo-to zažila, občas sa nám zasekávala, tak si baby museli pomáhať. Jedna krútila, ďalšia jej ju pridržiavala. Krásne bolo sledovať ich spoluprácu.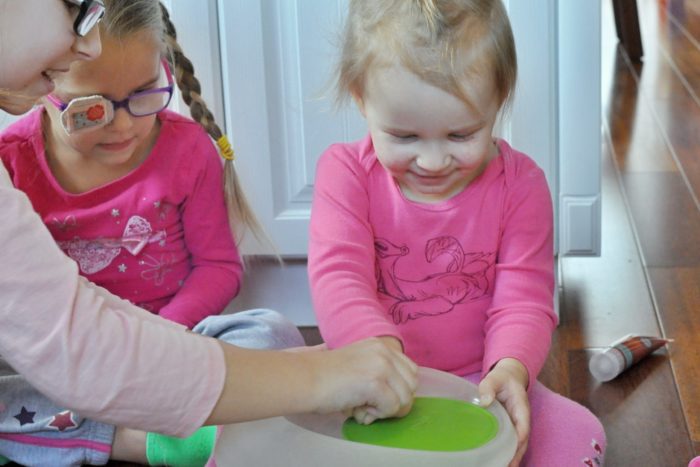 Aj krútenie raz musí prestať, ak chcete vidieť, čo ste stvorili. U nás to bolo samé: "Jééééééééj, waaaaaau, supéééééér!"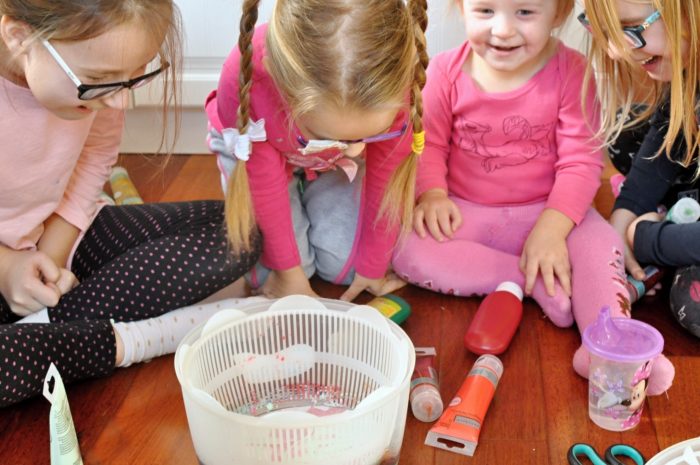 Niekedy sa nám farby krásne pomiešali, zo žltej a modrej vznikla zelená, zo zlatej a červenej, oranžová. Svoje spravil aj podklad.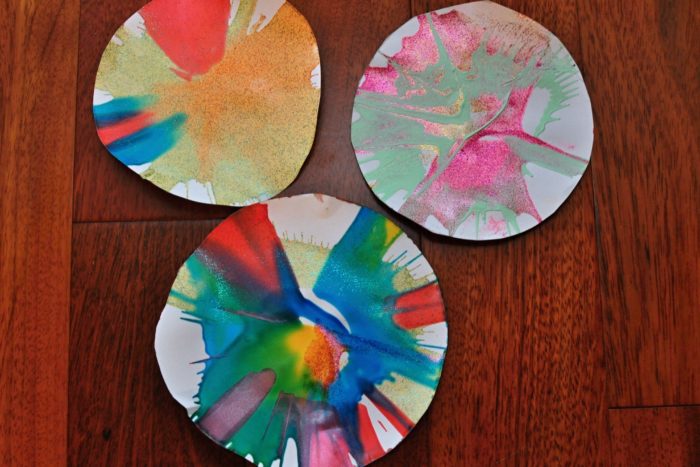 Inak farby vyzerali na bielom výkrese a úplne iný nádych dostali na farebných. Niekedy sa nám zdal kruh málo farebný, tak sme naň nastriekali ďalšie farby a pokračovali sme v krútení.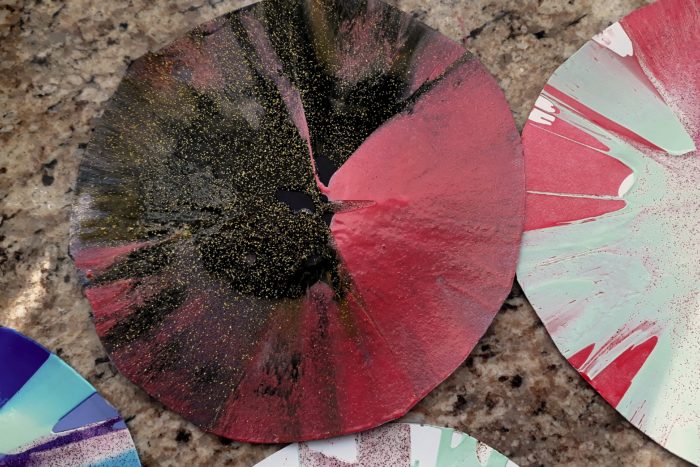 Všetky kruhy sme nechali poriadne vysušiť a potom sme z nich vystrihovali rôzne vianočné motívy. Niektoré nám poslúžia ako ozdoby na krb, inými sme už ozdobili vianočné pozdravy pre našich kamošov.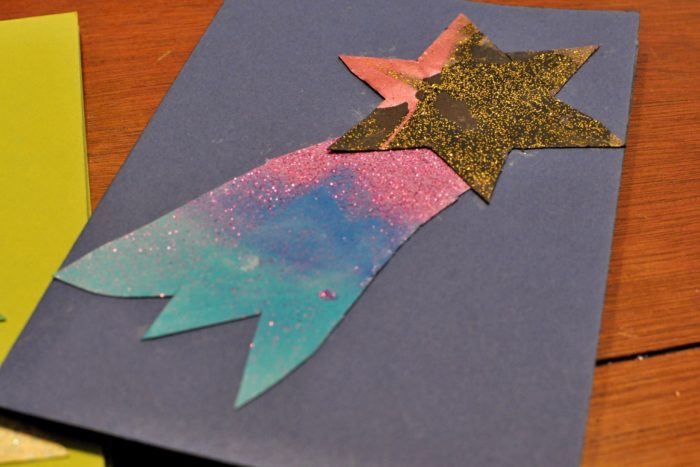 Toto vianočné tvorenie bola fakt zábava.
https://www.spolupozaskolu.sk/wp-content/uploads/2017/12/DSC_0694.jpg
2848
4288
Katka
https://www.spolupozaskolu.sk/wp-content/uploads/2021/04/logo-spolupozaskolu.jpg
Katka
2017-12-18 17:35:17
2017-12-18 17:35:17
Vianočné tvorenie s odstredivkou na šalát