Aj prváci už vedia robiť projekty. Dôkazom je naša Maruška. Tá sa v tom celkom vyžíva. Naposledy spravila projekt, ktorý nazvala Jarné kvety.
Začalo to tým, že sme sa hrali von na dvore a zisťovali sme aké rôzne kvety nám tu rastú a kvitnú. Dostala som nápad, že si niektoré jarné kvety môžme vylisovať. Natrhali sme teda púpavu, modrice, tulipán aj narcis. Neskôr sa nám podarilo nájsť aj margarétku a asi posledný podbeľ sezóny.
Kým naše kvietky oddychovali v lise, Maruška sa začala zaujímať o to odkiaľ vlastne vyrastajú. Tak sme si na záhrade pozreli rôzne korene kvetov. Tulipánová cibuľka mala najväčší úspech. Niekoľko z nich sme si vykopali zo zeme, aby sme si ich mohli prezrieť aj zvnútra.
Keď už sme poriešili korene, na rad prišli listy, stonky a kvety. Aké rôzne listy majú kvety? Na čo slúži kvetom stonka? Aké rozmanité farby na dvore nájdeš?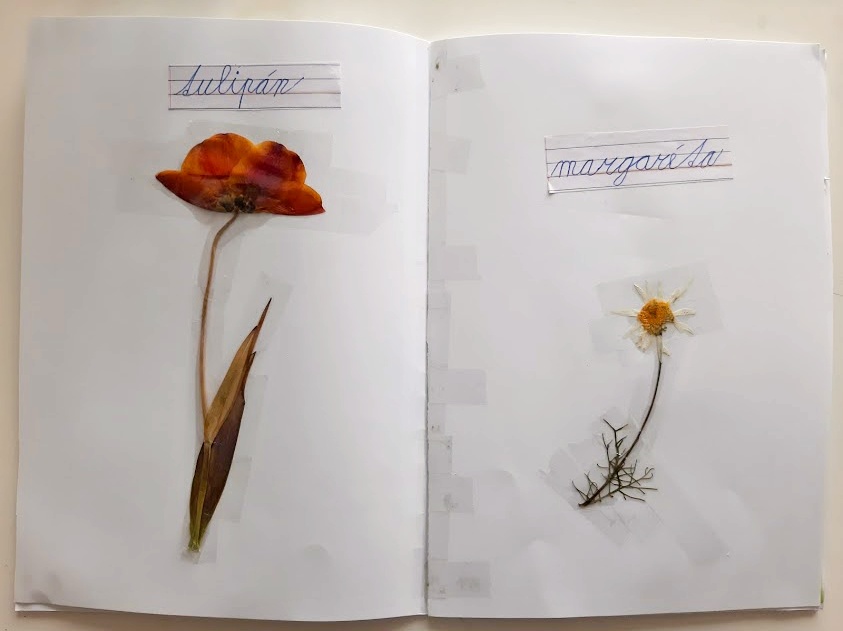 Vylisované kvety sme nalepili na výkresy priesvitnou lepiacou páskou, každému sme prilepili jeho meno. Keďže Maruška rada píše (normálne z toho padám na zadok), rozhodla sa pripísať prvú slohu z jednej známej pesničky, ktorú si pospevovala, keď sme "pitvali" tulipánovú cibuľku.
Upršané a studené dni, keď sme sa nemohli učiť vonku sme využili, ako inak, na tvorenie. Tak sa nám do projektu dostali tulipány ako jednoduché origami kvietky. Ako ich poskladať som našla tu.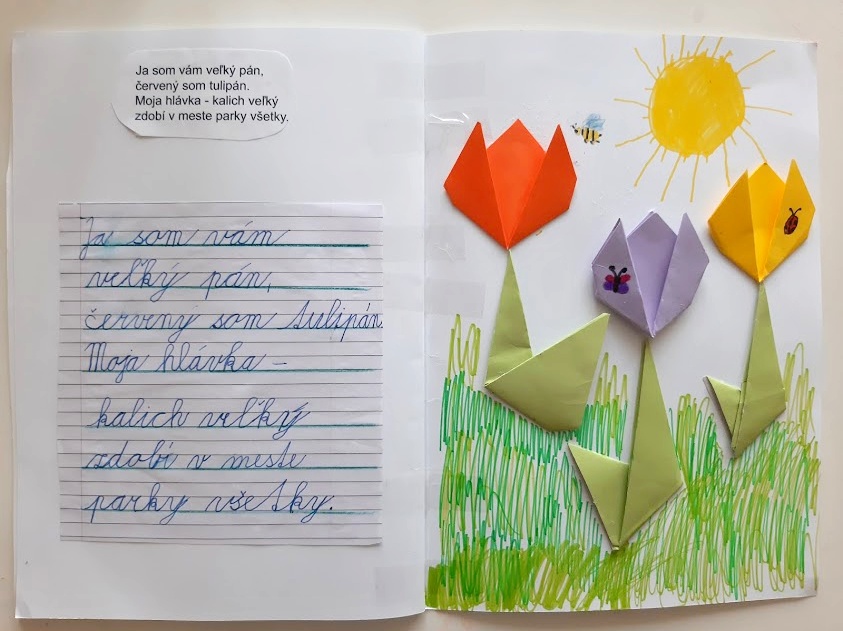 Jarné kvety sme našli aj v jednoduchej anglickej básničke, na ktorej si Maruška zopakovala názvy kvetov, aj farby.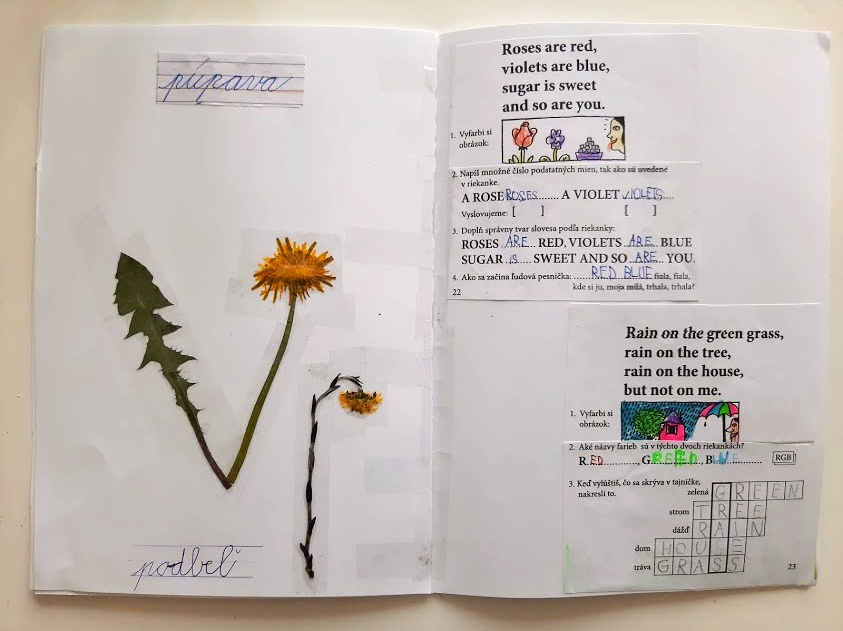 Obrázok na titulnú stranu vyrobila v programe Tux paint, ktorý sa dá voľne stiahnuť. Je to veľmi jednoduchý program na výrobu rôznych obrázkov, či dokonca puzzle.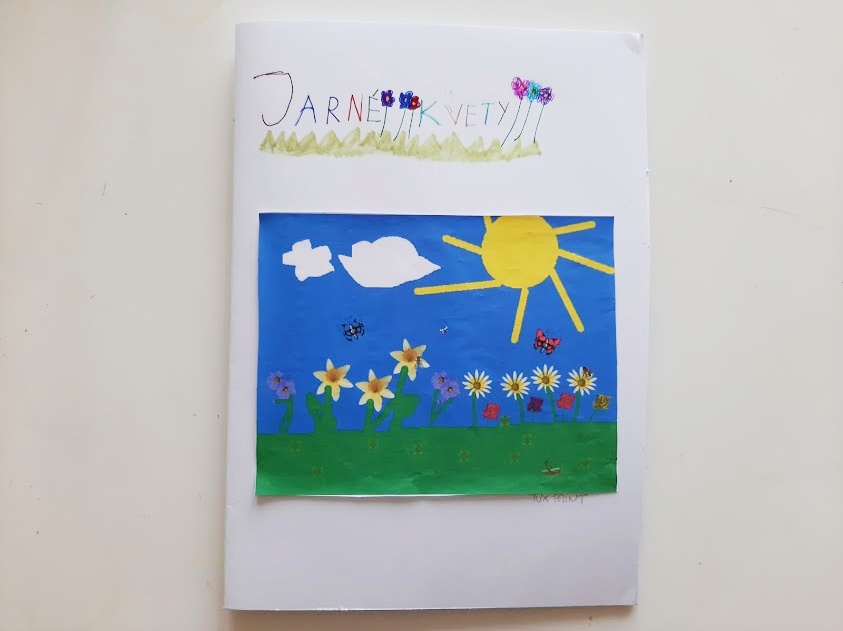 Keď sa znova po niekoľkých dňoch vyčasilo, vrátili sme sa s učením na dvor. Pozorovali sme, čo nové nám v záhrade narástlo, či pribudla nejaká farba. Spravili sme si aj tzv. Hľadanie pokladov. Aby sa zapojila aj Hanka, hľadali sme prírodné poklady rôznych farieb.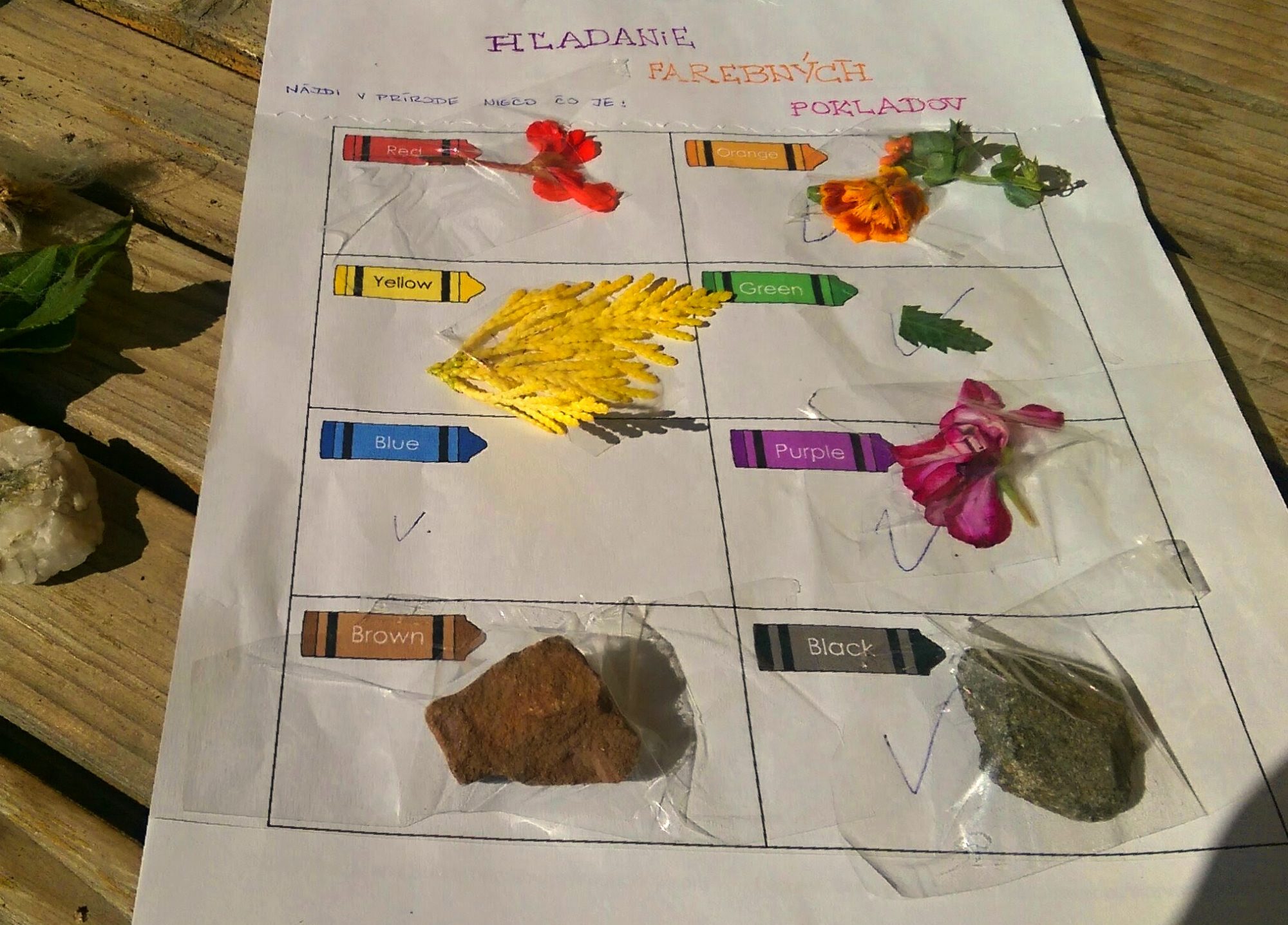 Takéto hľadanie pokladov v prírode si môžte vytvoriť na akúkoľvek tému. Deti môžu hľadať rôzne farby ako my, alebo môžu hľadať čo najviac rôznych vecí v jednej farbe. Zaujímavé by mohli byť paličky v rôznych dopredu dohodnutých tvarov, alebo predmety, ktoré sú chlpaté, či mäkké. No možností je naozaj nespočetne veľa.
Choďte s deťmi von a nechajte ich objavovať okolitý svet. Tak uvidíte, čo ich zaujme najviac a aké úžasné nápady im samým napadnú. Vnútorná motivácia má veľkú silu.
https://www.spolupozaskolu.sk/wp-content/uploads/2020/05/20200518_121738.jpg
631
843
Katka
https://www.spolupozaskolu.sk/wp-content/uploads/2021/04/logo-spolupozaskolu.jpg
Katka
2020-05-21 10:10:37
2020-05-21 10:36:38
Jarné kvety. Projekt pre prváčikov