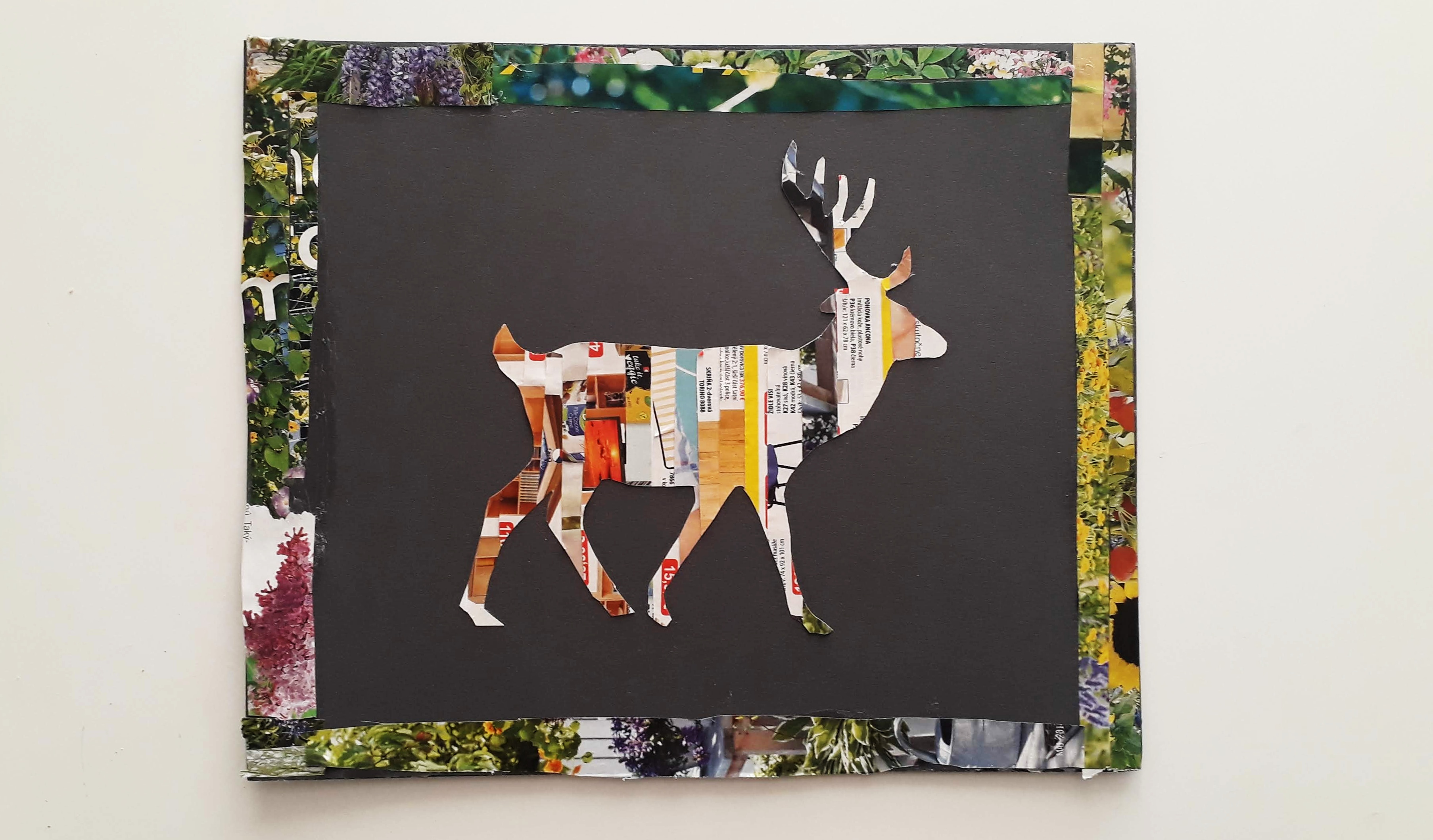 Doma sa nám nejak nakopili staré časopisy a letáky, tak som premýšľala, ako ich tvorivo využiť v rámci nášho učenia. Posledných pár dní sme sa trošku viac venovali lesu a zvieratkám, ktoré v ňom žijú, takže nemusíte dvakrát hádať, na čo sme ich nakoniec použili. Spravili sme si zvieratká technikou, ktorú ja sama pre seba volám pásikavá koláž.
Robili sme ju už viackrát, lebo ma viacero výhod. Zbavíte sa pri nej starých časopisov, vyrobíte pekné umelecké dielo, nie je z nej veľa neporiadku a zvládnu ju aj malé deti. Dôkazom je naša Hanka, ktorá samozrejme musela tvoriť s nami.
Na pásikavú koláž potrebujete rôzne staré časopisy, letáky, noviny, nožnice, lepidlo a obrysy rôznych zvierat.  Stačí zadať do google heslo animal outline a nájdete ich nespočetné množstvo.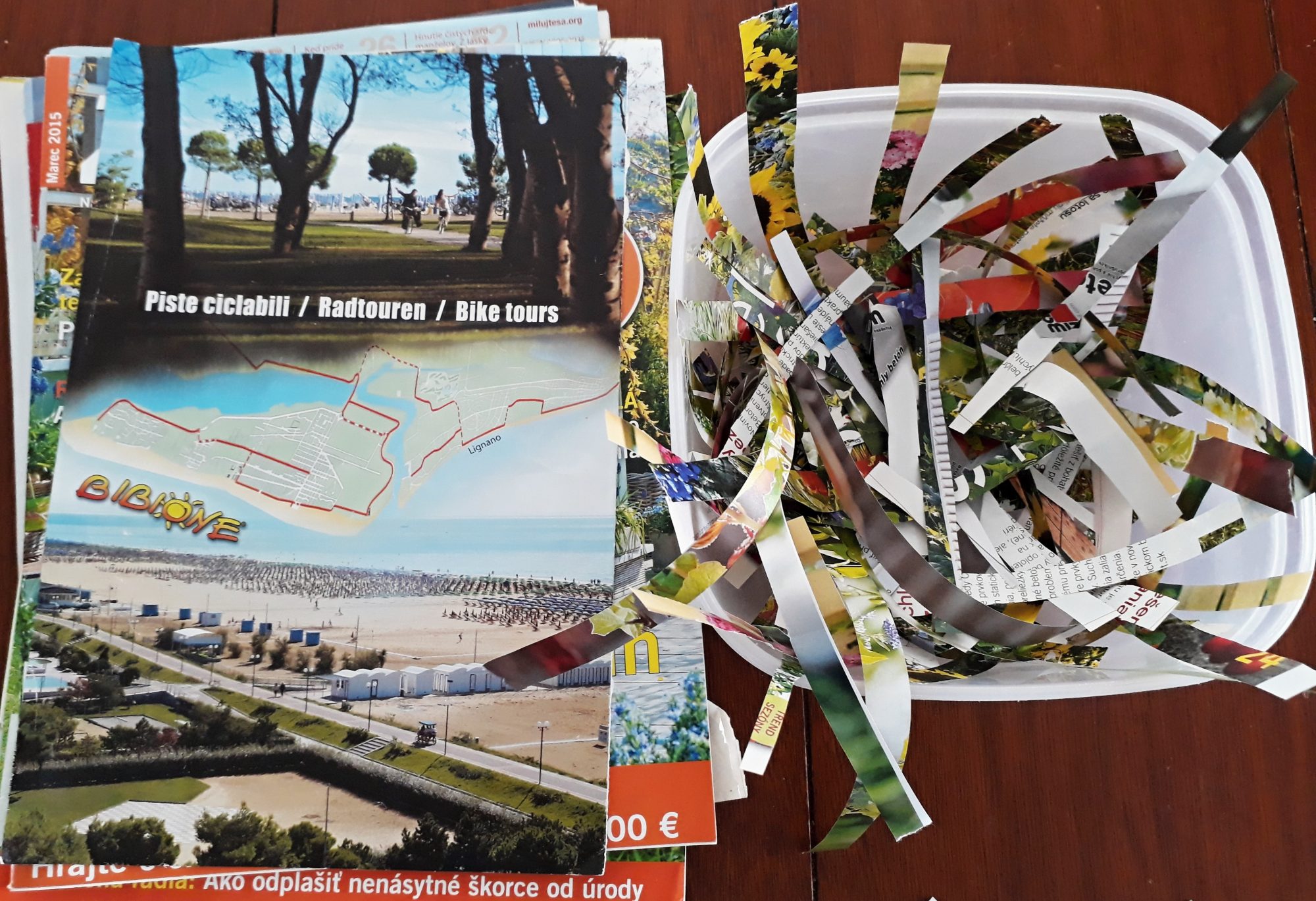 Ako som už spomínala touto kolážou sme si vytvárali lesné zvieratká. Baby si vybrali svoje najobľúbenejšie, ja som každý obrys prekopírovala na jeden papier a vytlačila. Kým som sa ja zabávala s počítačom, dievčatá postrihali časopisy na pásiky.
Po tejto prípravnej fáze, sme sa pustili do samotného tvorenia. Baby si vzali svoje obľúbené zvieratká vytlačené na papieri, otočili ich tak, aby pred sebou mali čistú stranu a papier polepili nastrihanými prúžkami.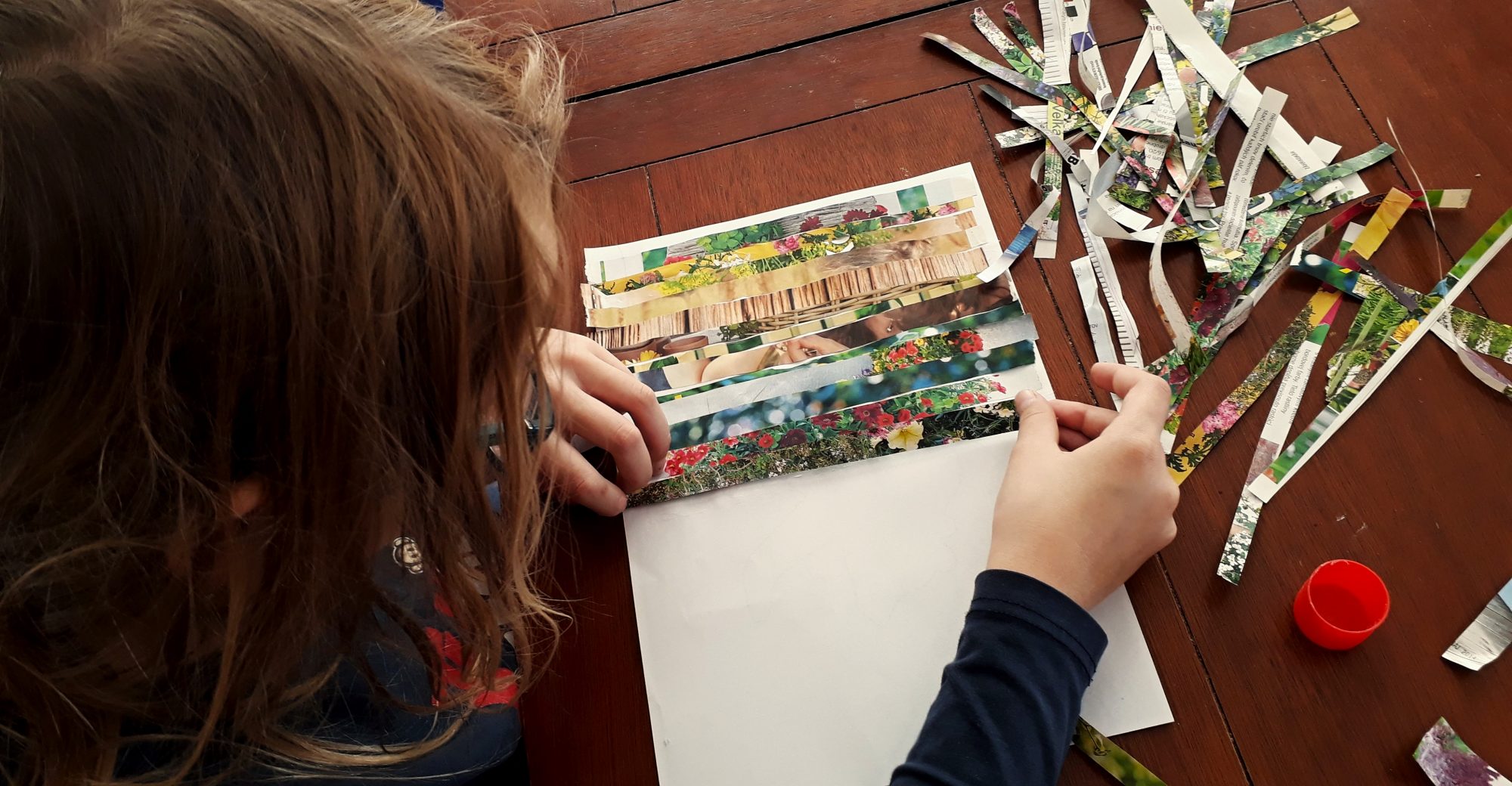 Nelepili samozrejme cez celý papier, ale len tam, kde sa zospodu črtali obrysy zvieraťa.  Samotné strihanie, ale aj prilepovanie nastrihaných pásikov je super na rozvoj jemnej motoriky, preto som bola rada, že sa k nášmu tvoreniu pridala aj Hanka. Svoju sovu polepila úplne sama, mali ste vidieť to sústredenie, keď sa snažila prikladať pásiky tesne jeden vedľa druhého.
Po nalepení prúžkov, nám papiere trošku zvlhli, tak sme museli chíľu počkať, kým nevyschli. Potom sme podľa obrysu, ktorý bol na druhej strane papiera naše zvieratká vystrihli.
Nalepili sme ich na farebné výkresy a rôzne dotvorili. Juli obrázky dokresľovala, Terezka spravila svojmu obrazu zo zvyšných prúžkov rám a Maruška aj niečo dopísala (Má veľmi silné obdobie na písanie. Už napísala asi 3 listy Ježiškovi, každá kamarátka od nej má list, dokonca zložila svoju prvú báseň.). Niektoré z výtvorov nám krášlia steny, iné putovali do lesného lapbooku, ktorý je práve v procese výroby.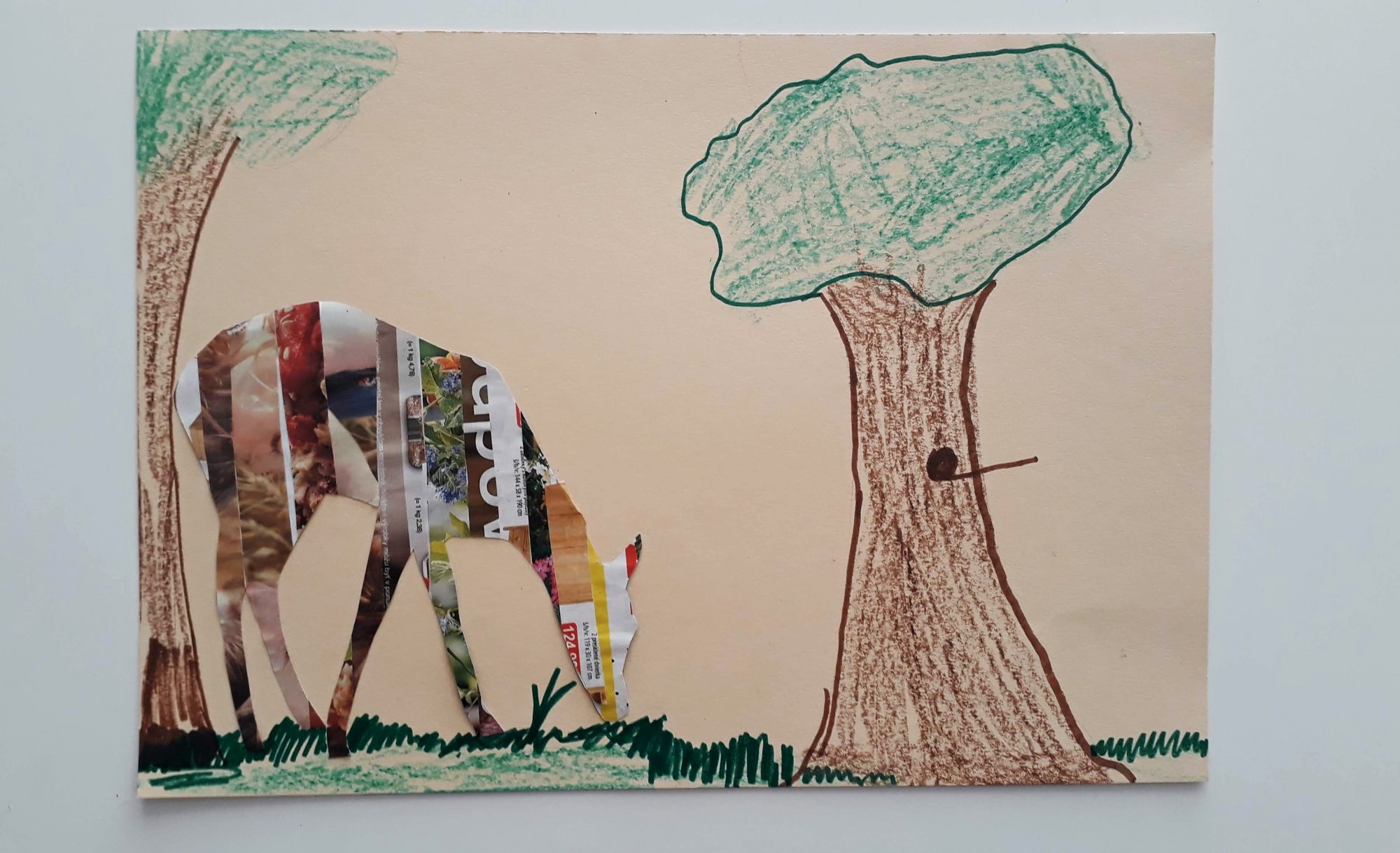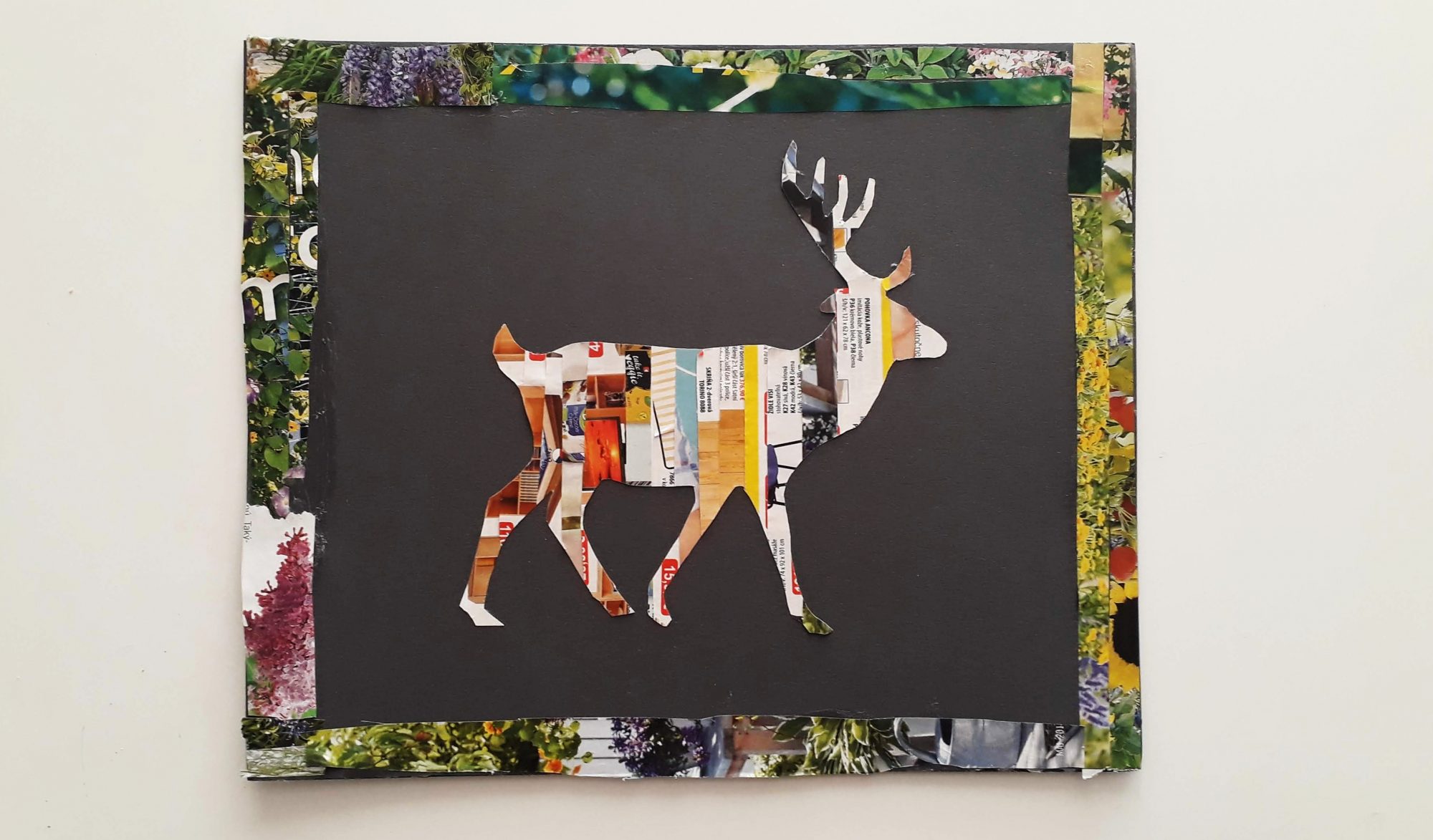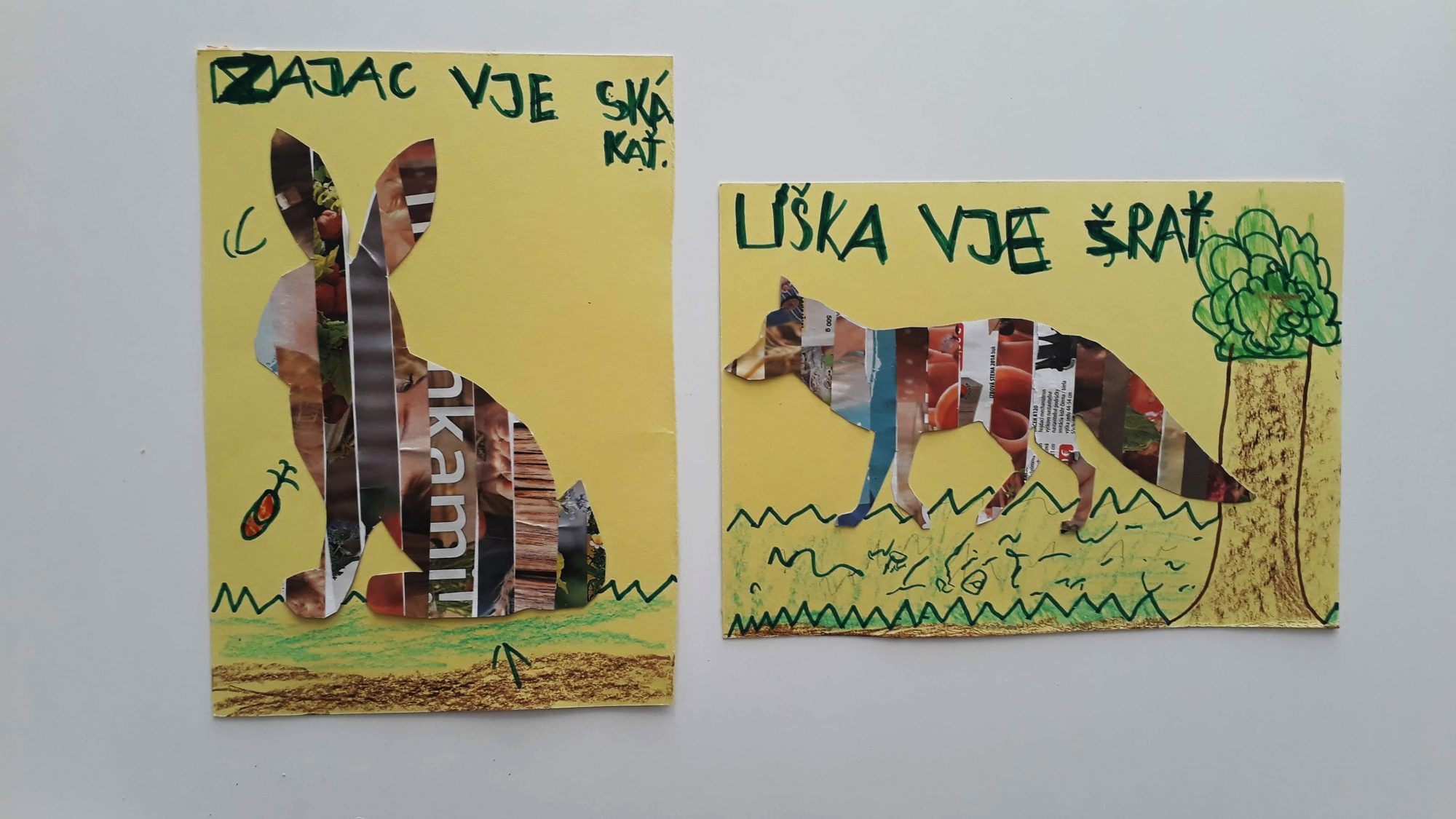 Pásikavá koláž je celkom zábava, ale hlavne dosť ukľudňujúca aktivita. Neviem, čím to je, ale moje baby, keď lepia, či strihajú, vždy pri tom stíchnu, tak si viete predstaviť, ako si takéto tvorenie užívam ja.
https://www.spolupozaskolu.sk/wp-content/uploads/2018/11/20181108_150008.jpg
2119
3613
Katka
https://www.spolupozaskolu.sk/wp-content/uploads/2021/04/logo-spolupozaskolu.jpg
Katka
2018-11-12 21:53:00
2018-11-21 15:17:11
Pásikavá koláž. Lesné zvieratá