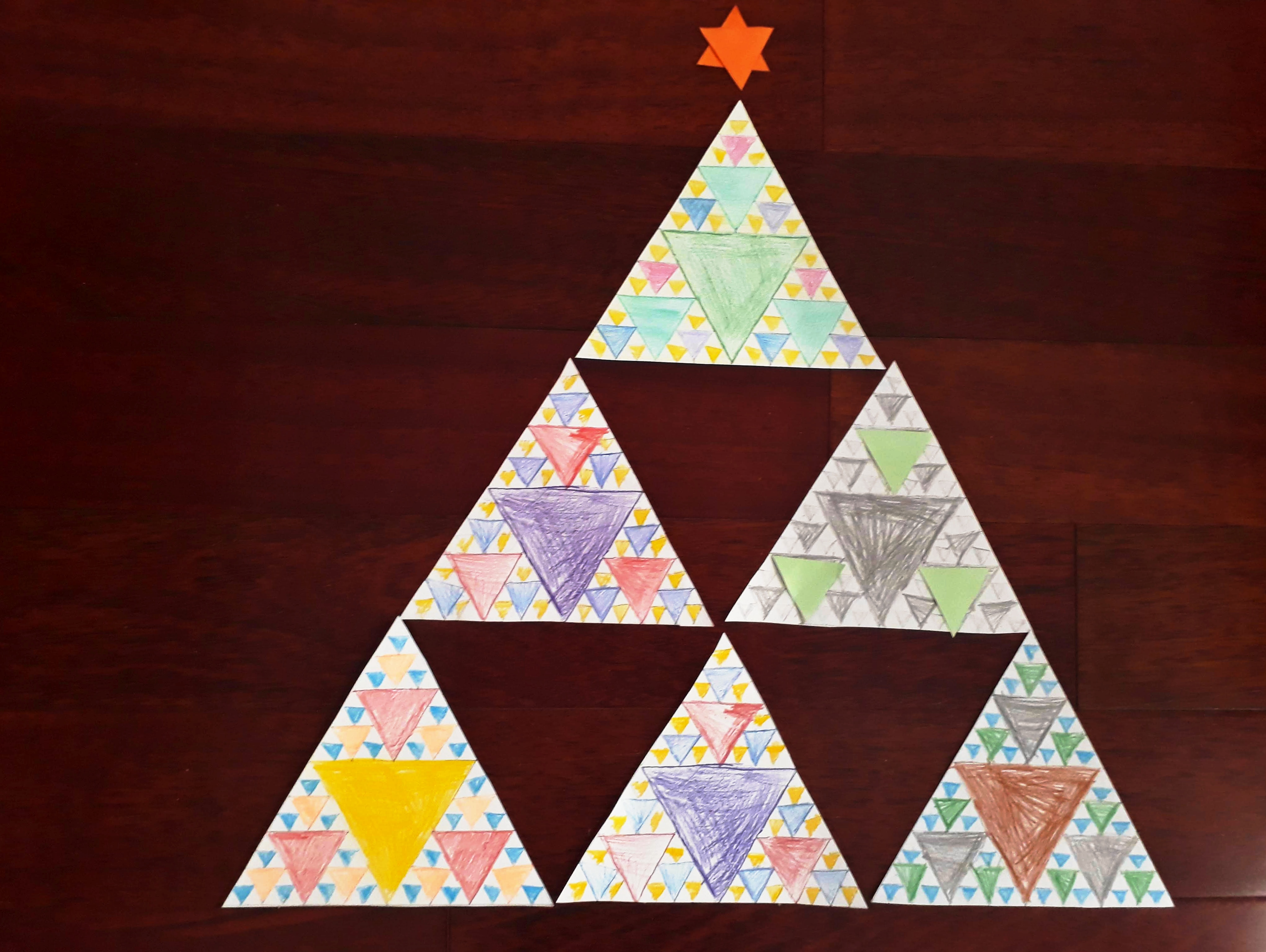 Moje dievčatá milujú geometriu. Nemajú vôbec žiadny problém s rysovaním. Teda jeden by sa našiel. Je to dosť nuda rysovať podľa zadaní v matematických pracovných zošitoch. Aj na toto ale máme liek. Knihu, Tohle není matika. Obsahuje kadejaké netradičné úlohy z rôznych oblastí matematiky, ale hlavne ukazuje, že matematika a zvlášť geometria vôbec nie je nuda.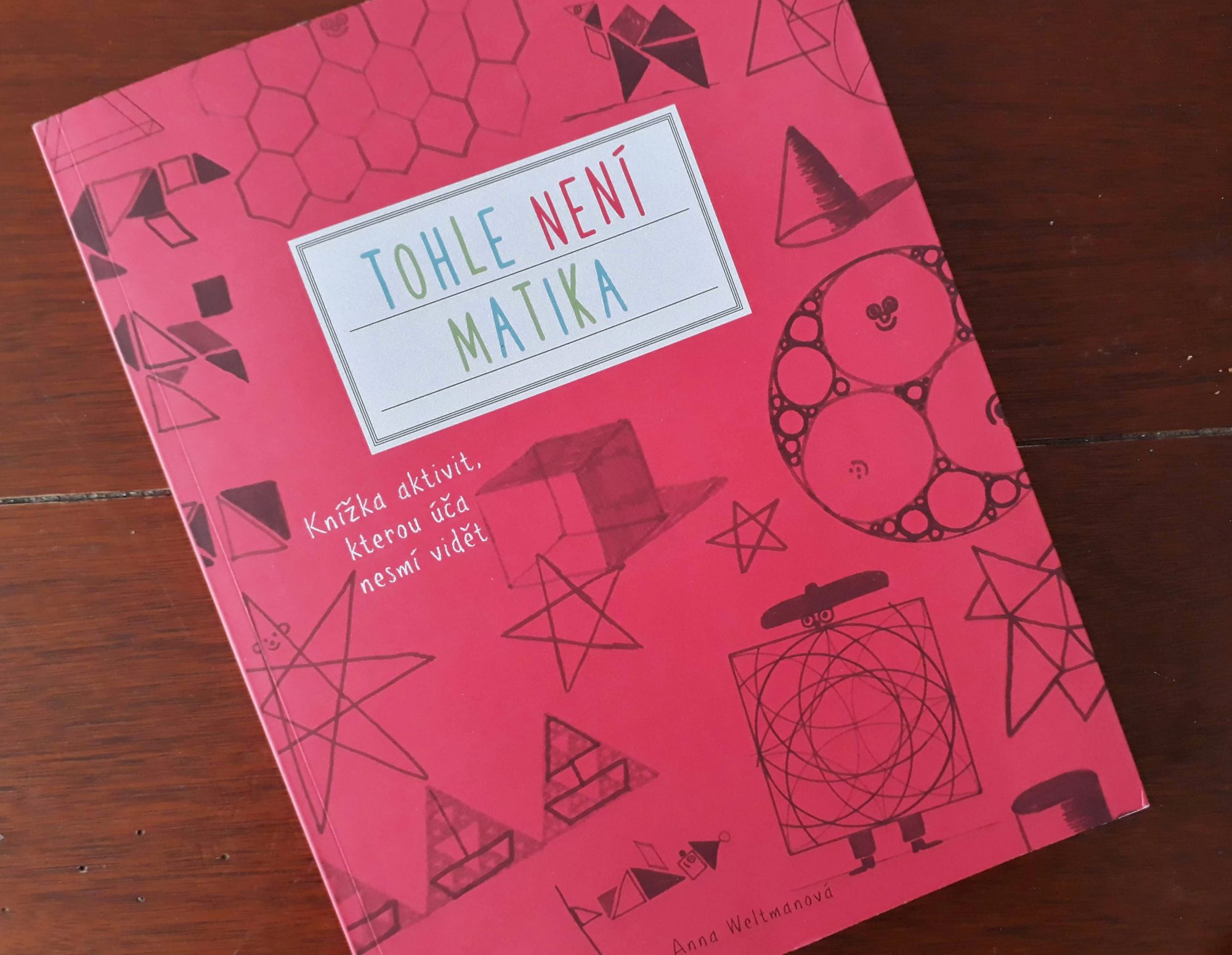 Naposledy, keď sme sa zaoberali trojuholníkmi, sme ju opäť použili. Rysovať trojuholník pomocou kružníc sa naučí raz dva každé dieťa, ale čo ďalej? Dá sa pri tom aj trošku zabaviť a možno aj žasnúť? Nám sa to podarilo, keď sme si narysovali Sierpinského trojuholník.
Poznáte taký? Moje dievčatá ho premenovali na nekonečný trojuholník. A v podstate mali pravdu.
Sierpinského trojuholník je rovnostranný trojuholník, v ktorom je narysovaný ďalší rovnostranný trojuholník. Tento vnútorný trojuholník rozdelí obrazec na viacero rovnostranných trojuholníkov, do ktorých viete donekonečna rysovať ďalšie, menšie a menšie rovnostranné trojuholníky.
Donekonečna. Dokým vám výkres dovolí.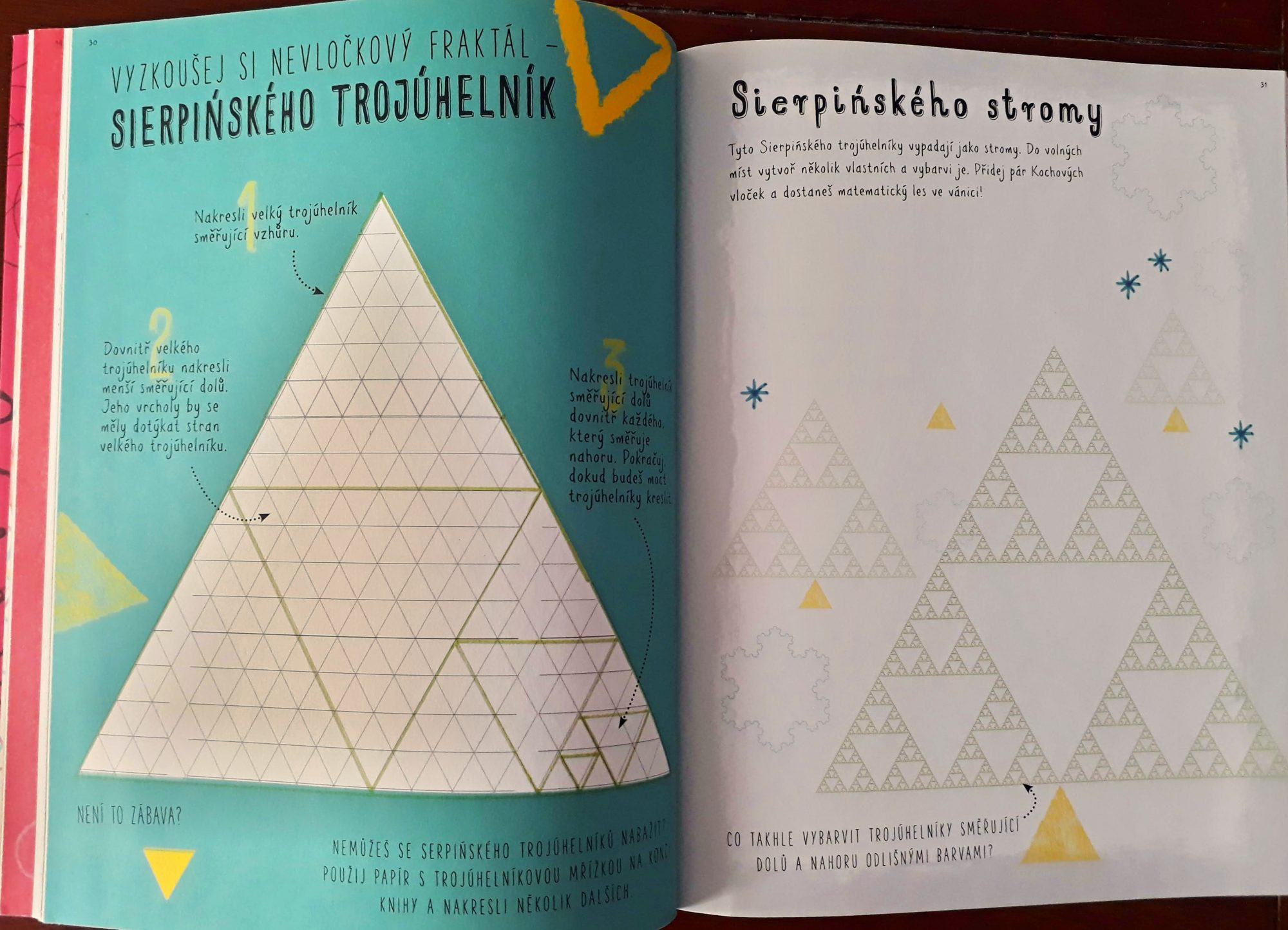 Teóriu by sme mali za sebou, poďme na prax, tá je totiž oveľa zábavnejšia.
Na výkres veľkosti A4 sme narysovali trojuholník pomocou kružidla. Druhý trojuholník sme narysovali do jeho vnútra tak, aby sa jeho vrcholy dotýkali strán veľkého trojuholníka. Zrazu sme mali vo veľkom trojuholníku 4 menšie. Všetky boli rovnostranné, takže znova sme do každého narysovali ďalšie menšie trojuholníky. A tak ďalej, a tak ďalej….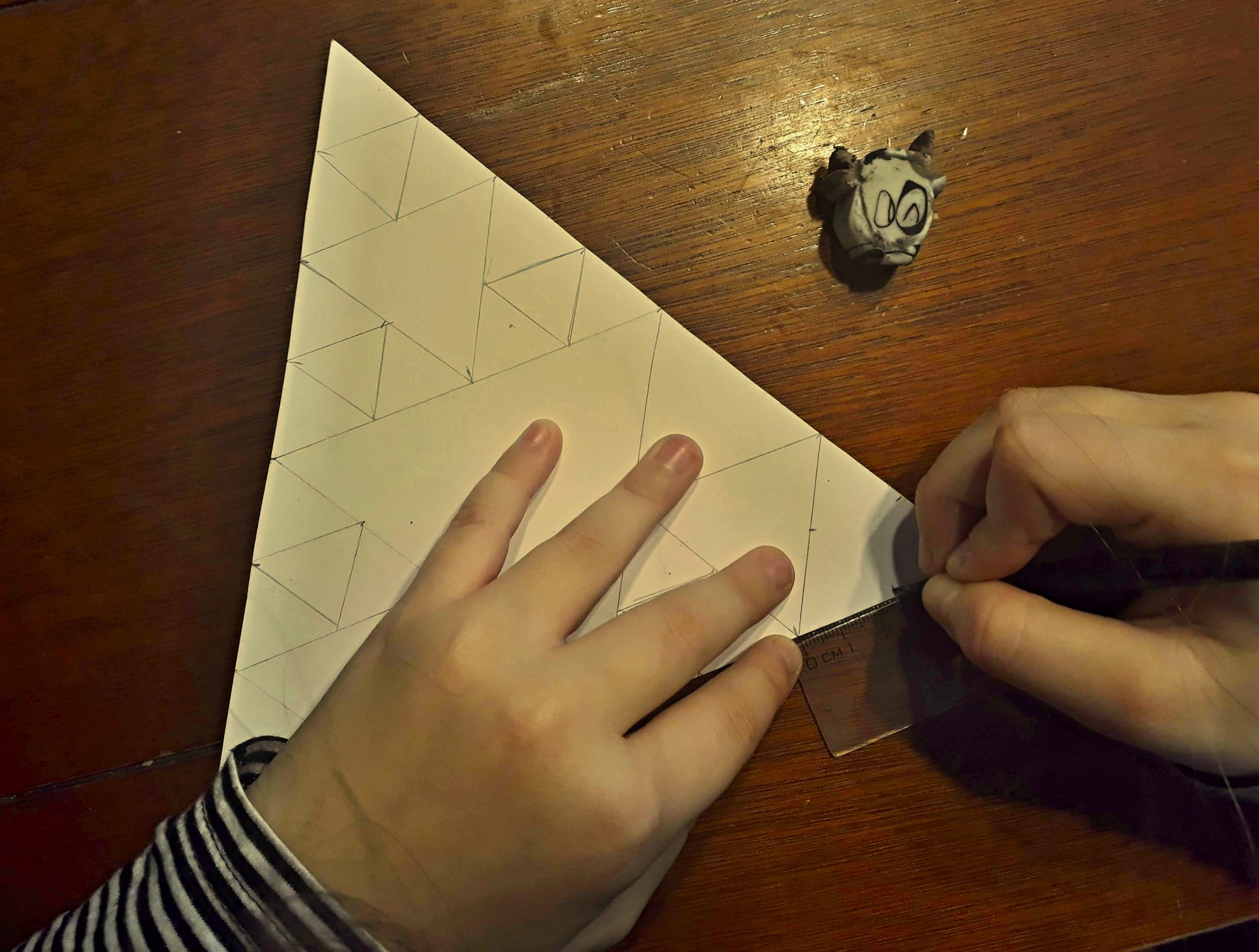 Na koniec sme si trojuholníky vymaľovali. Výber farieb aj ich striedanie som nechala na baby a vyšli z toho krásne obrazce.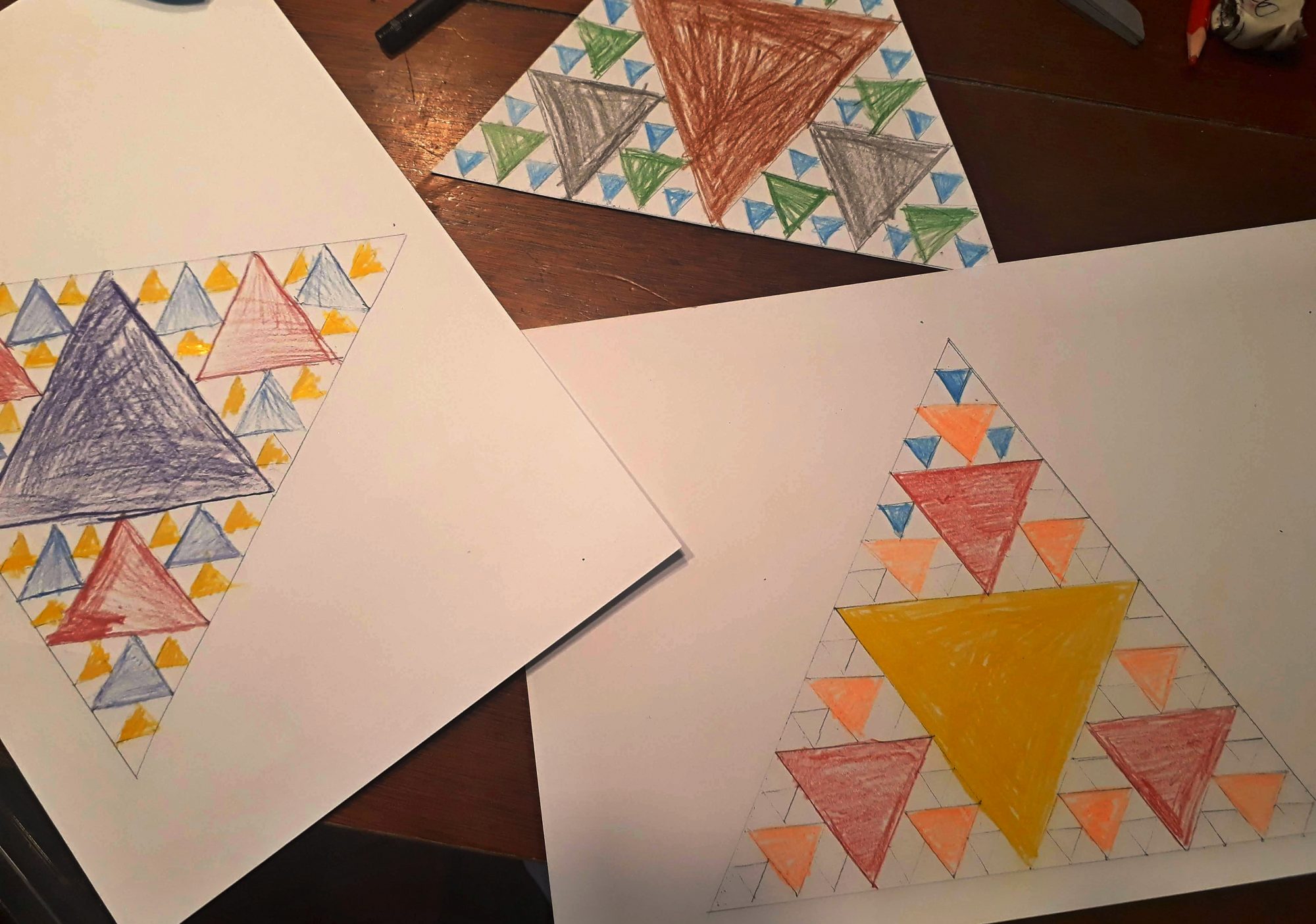 Ale týmto naše geometrické bádanie neskončilo. Vzala som trojuholníky a položila som ich na zem. Dva vedľa seba a tretí nad ne. Aha, čo sa stalo.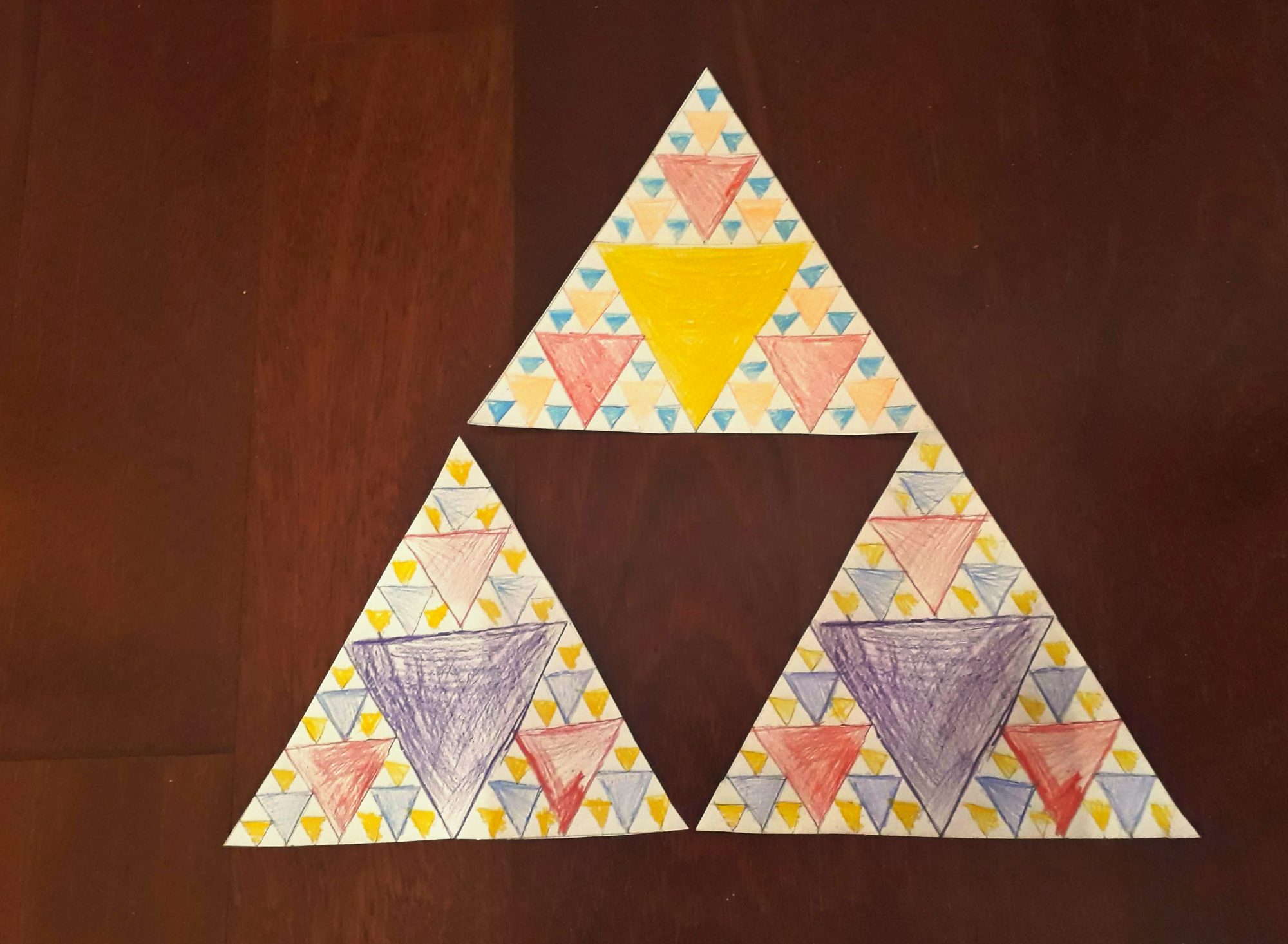 Vznikol nám väčší Sierpinského trojuholník, ktorého súčasťou boli naše menšie trojuholníky. Babám to nestačilo, tak sme niektoré vymaľované trojuholníky prefotili, zopár sme ich dorysovali a Sierpinského trojuholník sme ešte viac zväčšili.
Paráda, že?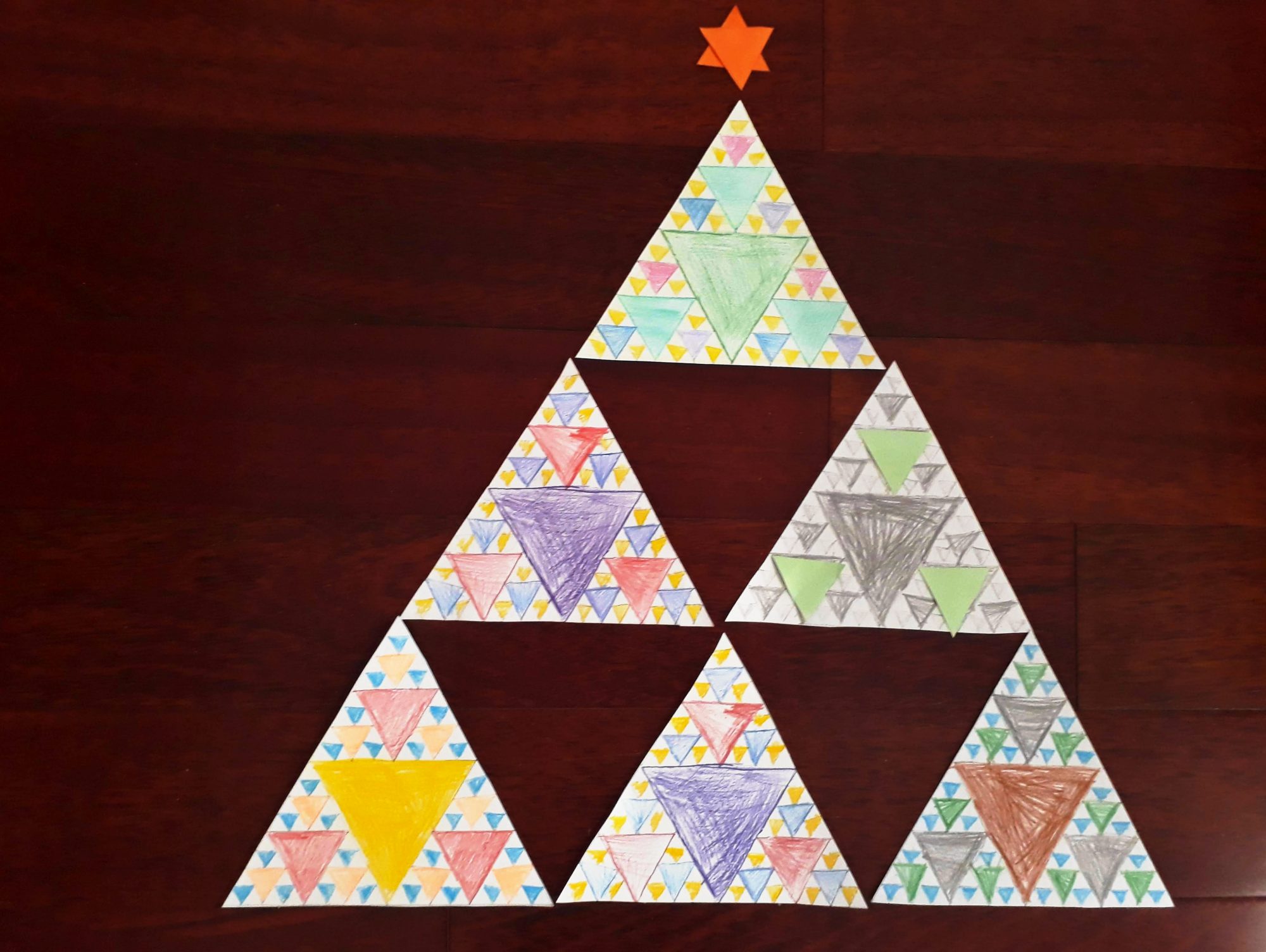 A viete si predstaviť, čo by s takouto aktivitou vyrobili deti v školskej triede? Aký super, mega Sierpinského trojuholník by vznikol? Asi mi pri tejto aktivite bolo aj trošku ľúto, že mám doma len 3 žiačky. 😀
https://www.spolupozaskolu.sk/wp-content/uploads/2019/01/20181219_111644.jpg
3071
4083
Katka
https://www.spolupozaskolu.sk/wp-content/uploads/2021/04/logo-spolupozaskolu.jpg
Katka
2019-01-11 08:23:26
2019-01-11 08:23:26
Sierpinského trojuholník. Geometrická zábava