Voda, to je živel, ktorý milujú všetky deti. A ako veľa sa od nej dokážu naučiť. My už sme zopár hier a pokusov s vodou robili a znova nás to k nej zlákalo. Tentokrát sme sa hrali s hustotou nielen vody, ale aj iných kvapalín a spravili sme si dva jednoduché pokusy.
1. Hustota rôznych kvapalín
Prvý pokus určite veľa z vás pozná. Ale u nás doma to bola poriadna zábava, tak som ho proste musela spomenúť. Skúmali sme v ňom či majú rôzne kvapaliny, rôznu hustotu. Pobehali sme teda po kuchyni a špajzi a doniesli sme všetko, čo sa u nás našlo v kvapalnom stave. Olej, kečup, tekuté mydlo, med, sirup a samozrejme vodu (to červené je domáci ríbezľový sirup, nie borovička 😀 )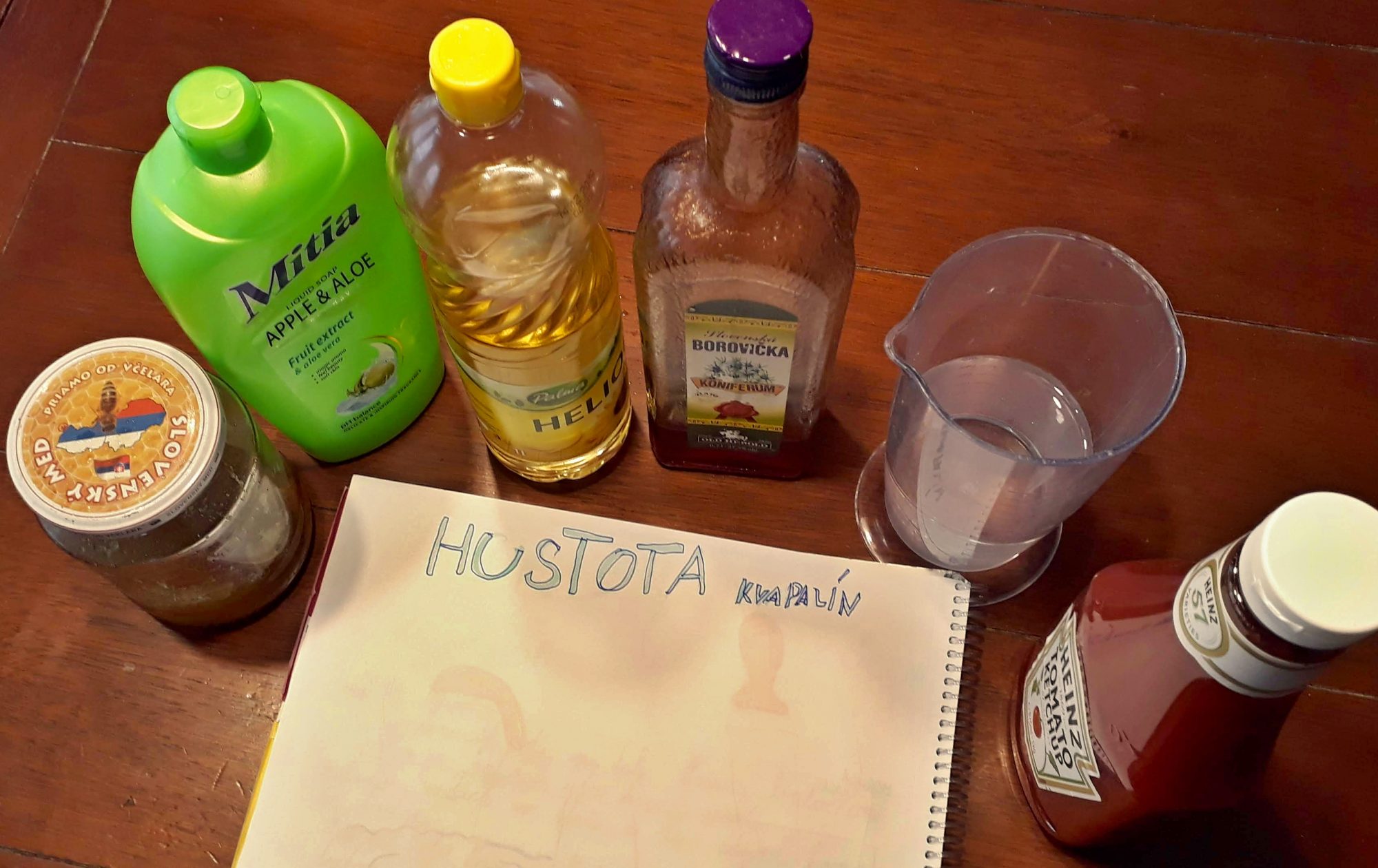 A šlo sa na vec. Vzali sme si na pomoc vysokú nádobu a začali sme do nej liať jednotlivé kvapaliny. Snažili sme sa ich liať pomaly, skoro po stene nádoby. Tak sme ľahšie videli, že niektoré kvapaliny nemajú so vzájomným premiešaním žiadny problém, no iné sa nezmiešajú ani za svet.
Tak napríklad tekuté mydlo a kečup, sa zmiešali, ale voda sa už k nim pridať nechcela. No keď sme na to všetko naliali ešte med, ten sa rozhodol, že klesne na dno. Pod vodu, aj pod kečupovo-mydlovú gebuzinku. Hmm, zaujímavé, povedali si dievčatá a liali ďalej.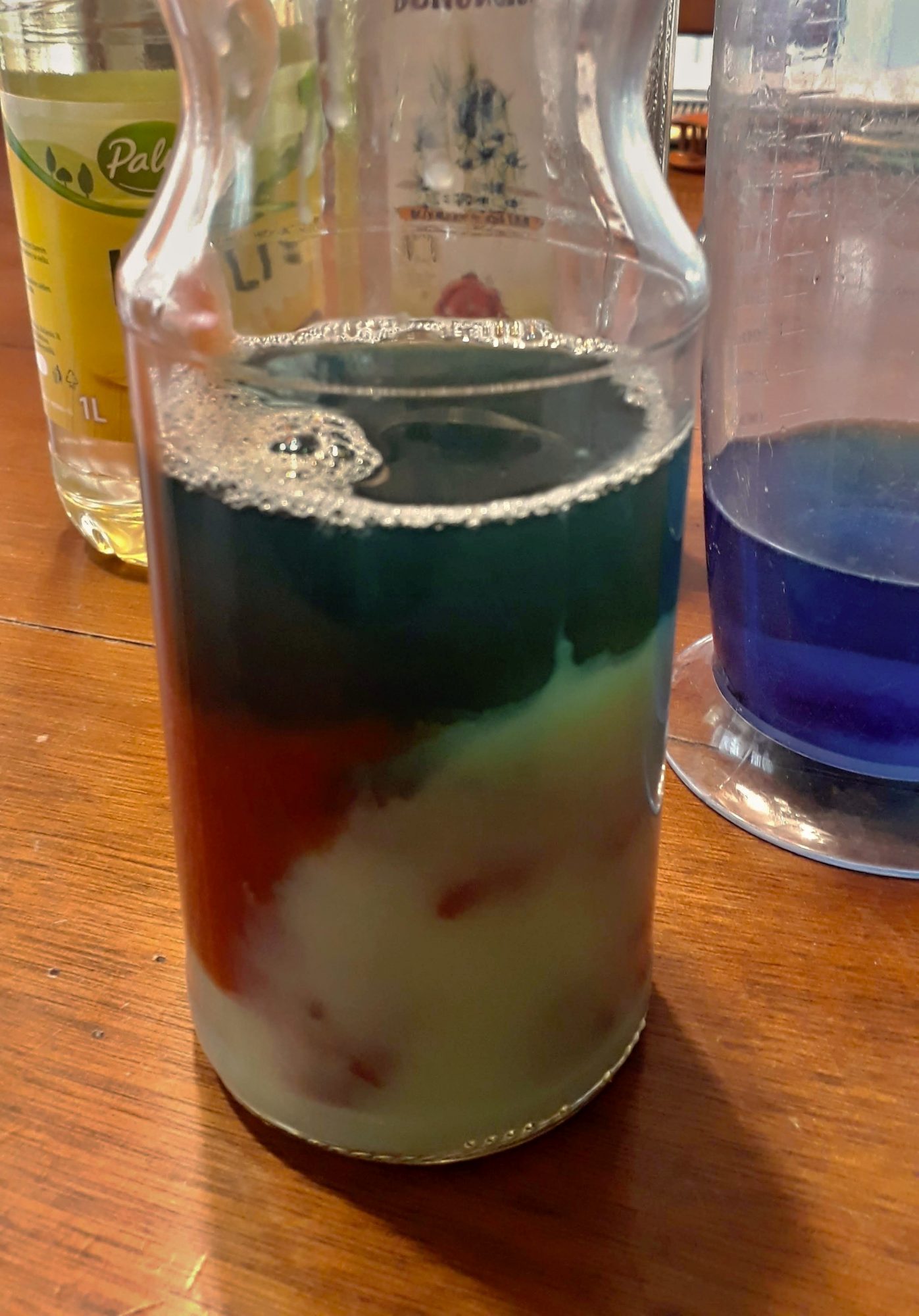 A hútali pri tom, prečo niektoré kvapaliny ostanú hore, iné klesnú a dokonca sú aj také, čo sa zaseknú niekde v strede, medzi dvomi kvapalinami. Tak sme si overili v praxi, že čím vyššiu hustotu kvapalina má, tým nižšie v nádobe sa nachádza.
Tento pokus sa u nás robil niekoľkokrát. A poslednýkrát si už baby dali samé podmienku, že nechcú aby sa im kvapaliny v nádobe zmiešali. Tak sa snažili liať tak, aby za sebou nenasledovali tie s rovnakou hustotou. Ak to chcete vyskúšať, naše odporúčanie je liať zaradom med, sirup, tekuté mydlo,vodu a olej. Ak vodu navyše zafarbíte potravinárskym farbivom, môže vám vzniknúť celkom zaujímavá senzorická nádoba.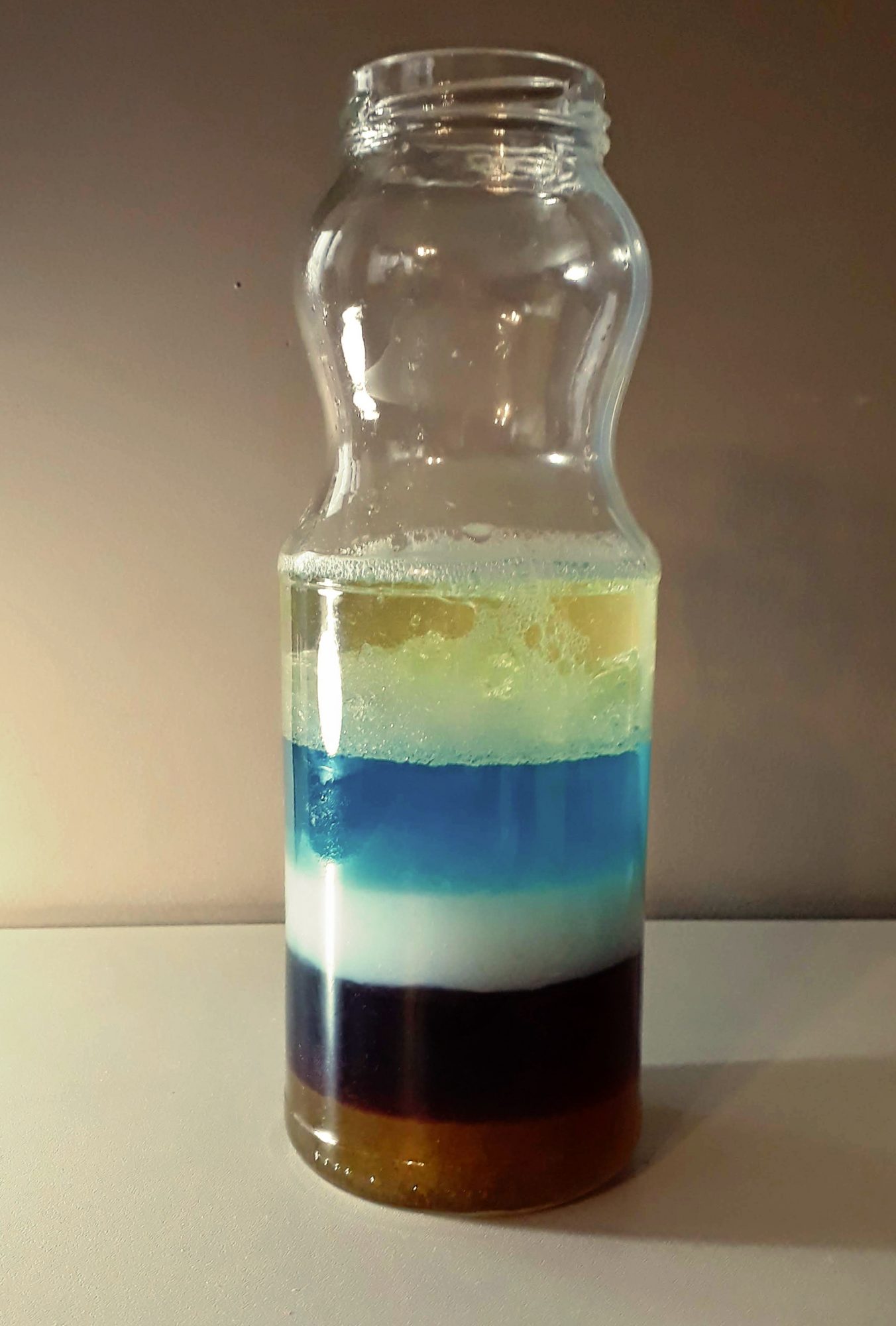 2. Hustota slanej a sladkej vody
Na druhý pokus sme potrebovali vyššiu nádobu, vodu z vodovodu, soľ a vajíčko.
Do nádoby sme naliali vodu z vodovodu a položili sme do nej vajíčko. Vajíčko kleslo na dno. Potom sme do vody začali prisypávať soľ. Pekne postupne, jednu, dve lyžice a všetko sme to premiešali, kým sa soľ nerozpustila. Tento proces sme opakovali niekoľkokrát, až do momentu, keď sme si všimli, že vajíčko vo vode začalo stúpať smerom hore. Trošku to trvá, ale stojí to za to.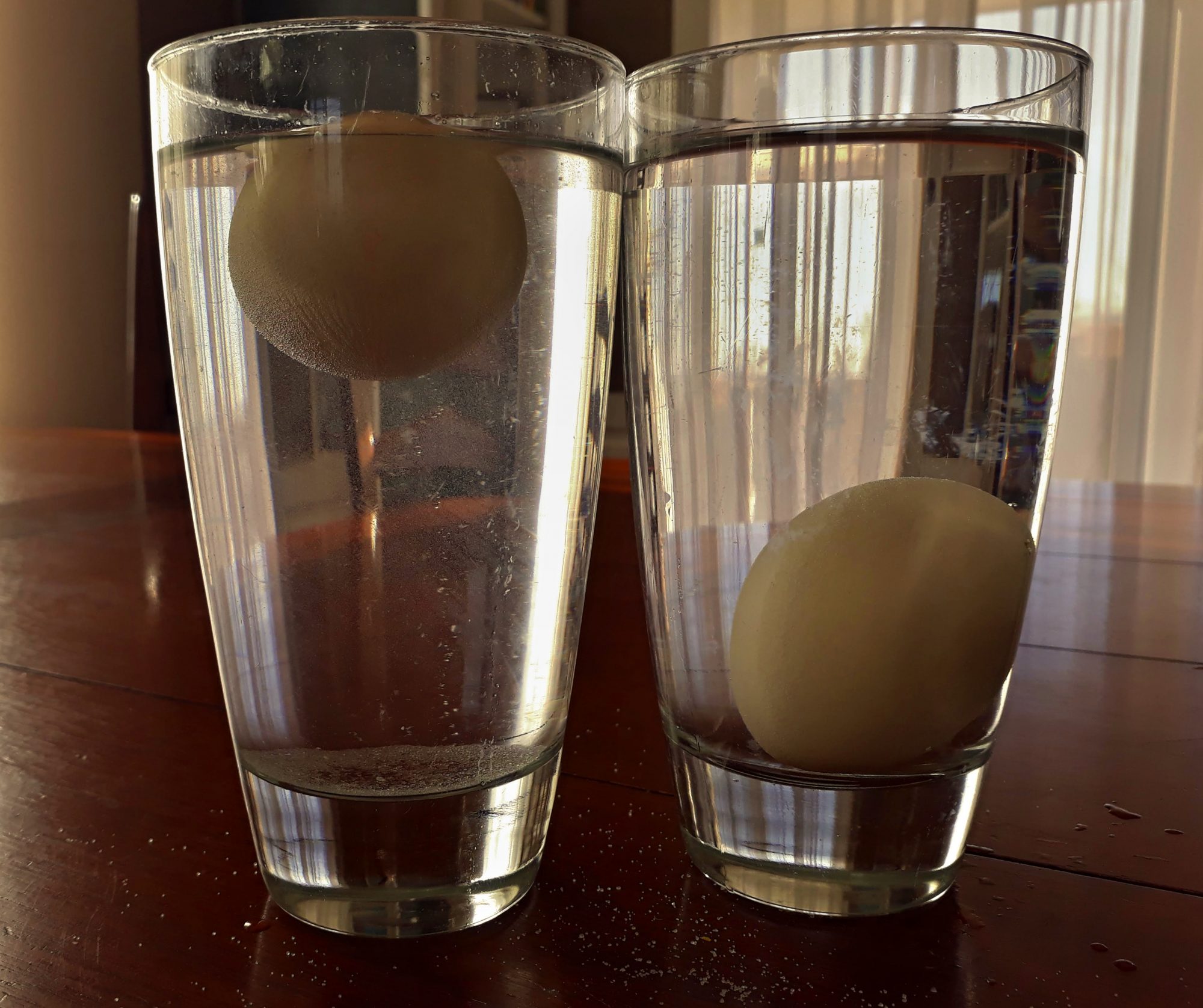 A čo sme týmto pokusom zistili?
Že sladká voda má menšiu hustotu ako vajíčko a pridávaním soli sa hustota vody zvyšuje, preto vajíčko stúpa hore. Hustotu sladkej a slanej vody si vyskúšali aj lego panáčiky, a veru, lepšie sa im plávalo v slanej vode. Takže z toho vyplýva, že ak sa chcete učiť plávať, utekajte radšej k moru.
https://www.spolupozaskolu.sk/wp-content/uploads/2019/01/20181203_102728a.jpg
1678
1865
Katka
https://www.spolupozaskolu.sk/wp-content/uploads/2021/04/logo-spolupozaskolu.jpg
Katka
2019-01-21 20:11:48
2019-01-21 20:11:48
Zábava s hustotou kvapalín