Keď som našla na internete tento pokus, hneď som vedela, že to bude pecka. A aj bola. Veď kto by nechcel vedieť a vidieť, ako vzniká hovienko? Zozbierali sme všetko potrebné a šlo sa na vec.
Začiatok tráviacej sústavy, naše ústa, predstavuje obyčajná miska. Potrhali sme (niektorí postrihali) do nej chlieb, tak ako keď naše zuby rozhryzú jedlo na malé kúsky. Zapili sme ho mliekom a pridali sme aj vodu, namiesto slín.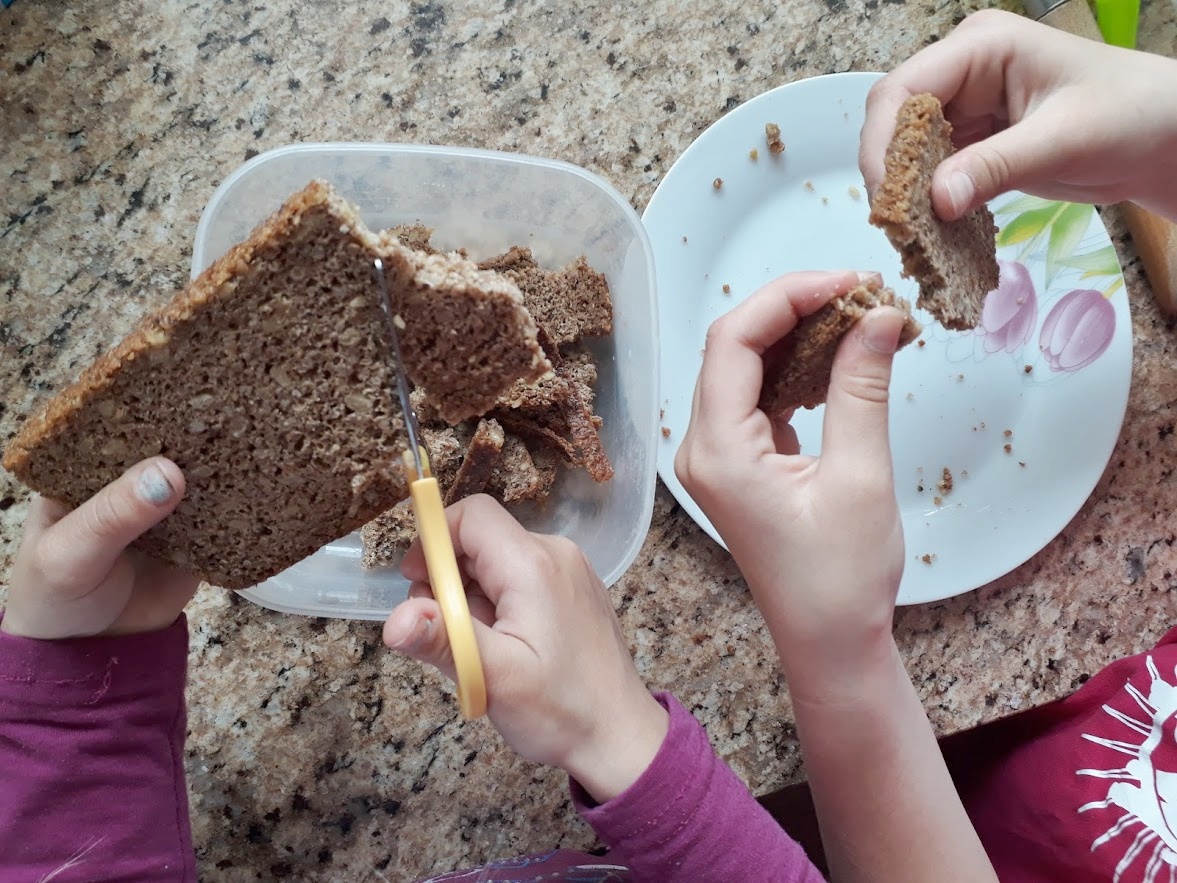 Teraz na rad prichádzajú zadné stoličky, ktoré jedlo poriadne podrvia. Tak sme chlieb v miske poriadne popučili. V tejto fáze je ešte náš pokus celkom slušný. 🙂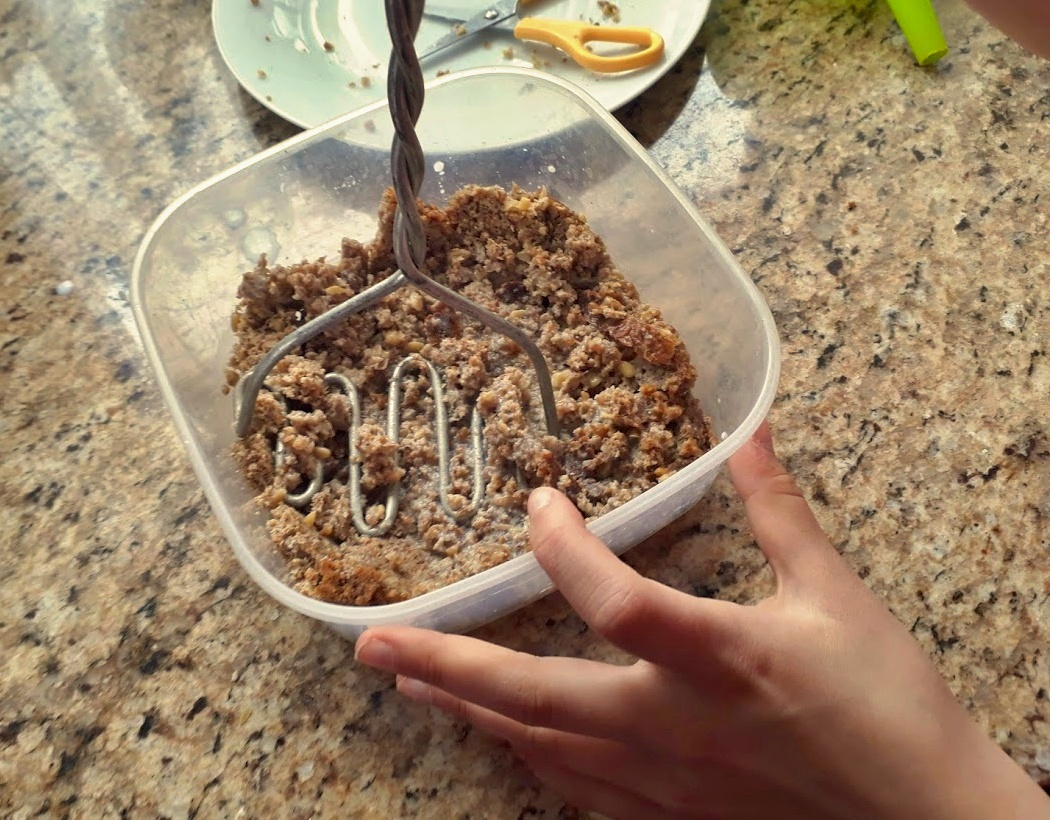 Takto premiešané a požuté jedlo ide pažerákom priamo do žalúdka. Pažerák v našom pokuse predstavuje lievik a žalúdok je uzatvárateľný sáčok. V žalúdku sa k jedlu pridávajú aj kadejaké tráviace kyseliny, tak sme do sáčku priliali ocot.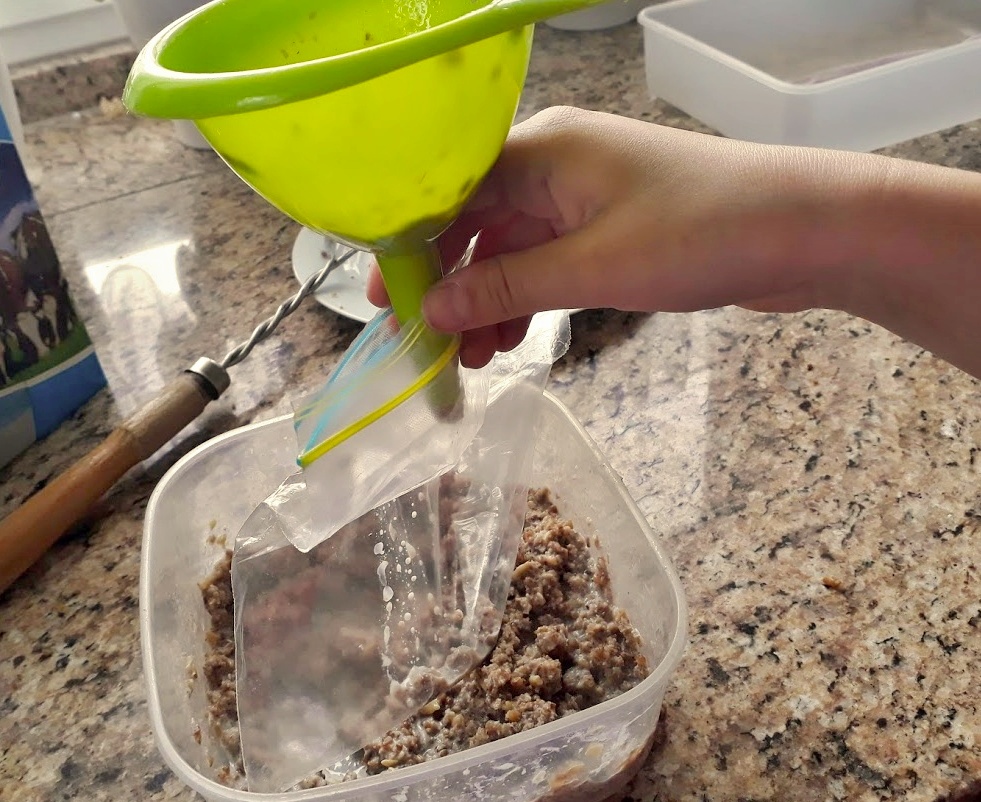 Sáčok sme uzavreli a pohyby žalúdka sme simulovali našimi rukami. Dievčatá mali zatvorený sáčok poriadne postláčať a premiesiť, tak ako to robí náš žalúdok. Bolo to pre ne trošku nechutné, vidieť požutý chlieb a stláčať to, hoc aj cez sáčok.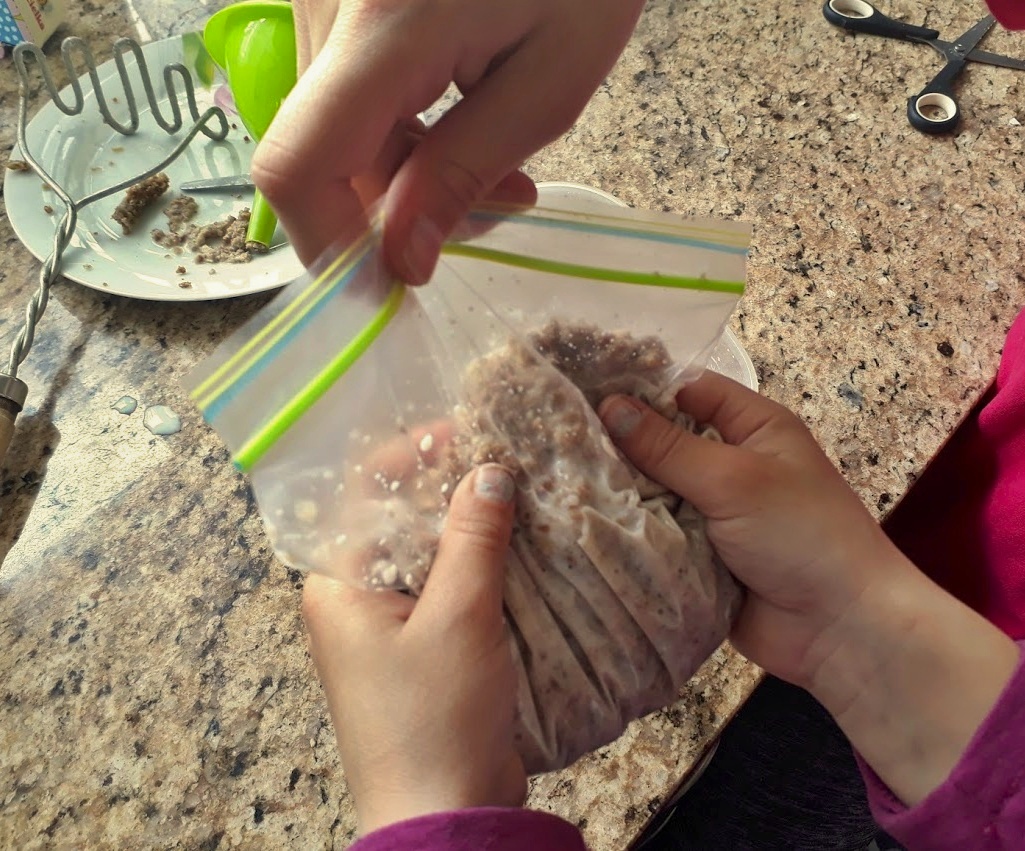 Potrava ide zo žalúdka do tenkého čreva, odkiaľ sa vstrebávajú do tela živiny. Tenké črevo je v našom prípade stará silonka, do ktorej sme premiestnili hmotu zo sáčku.
Táto časť pokusu bola pre baby najviac nechutná a fúúúúj. Keďže hmota, s ktorou pracujeme je mokrá, cez očká silonky ľahko prejde takmer všetko tekuté. Takto nejako sme si predstavili vstrebávanie živín do tela. Upozorňujem, že túto časť pokusu, treba robiť nad nejakou miskou.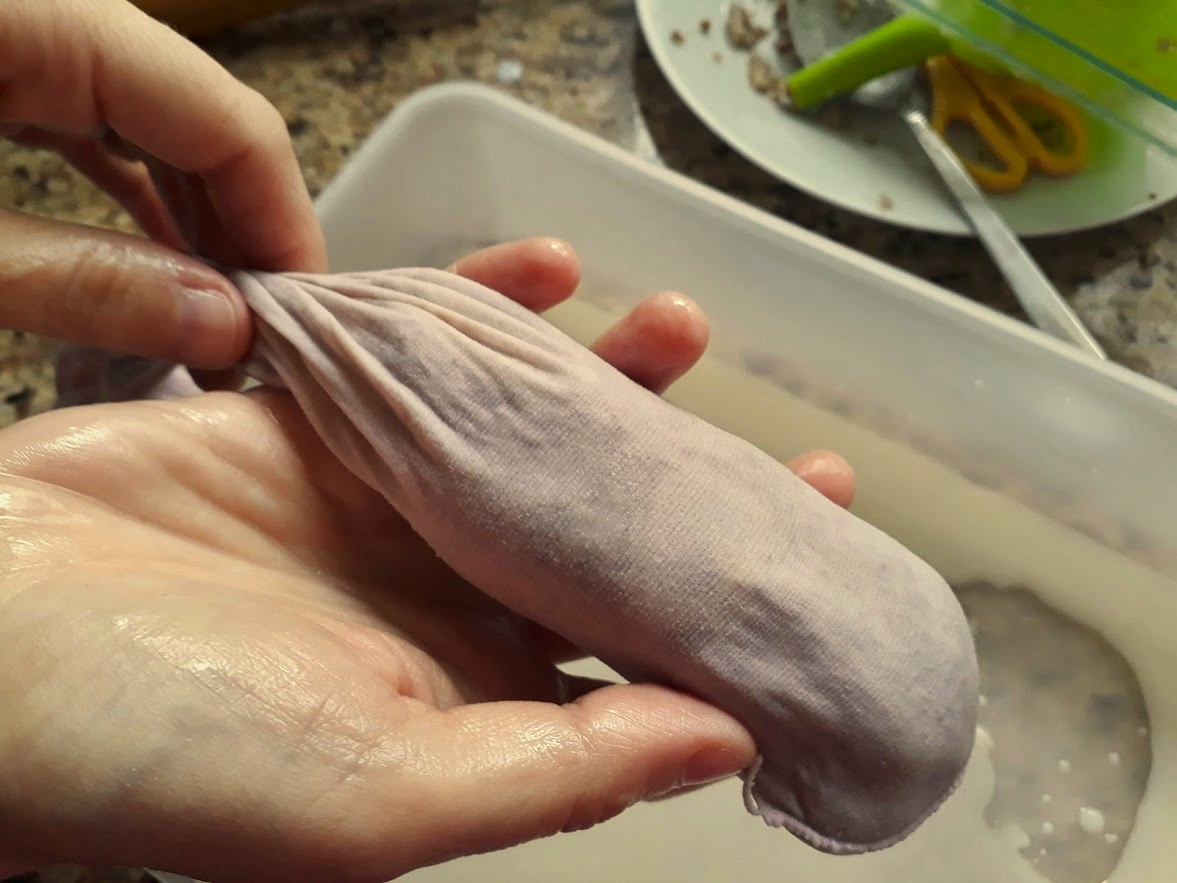 V silonke ostáva len tuhá hmota. Tá sa ďalej posúva do "hrubého čreva", takže sme zabalili naše "jedlo" to papierovej utierky, ktorá absorbuje aj posledné zvyšky vody. A na záver prichádza zlatý klinec celého experimentu. Cez dierku v utierke, ktorá predstavuje ľudský konečník, si vytlačte malé hovienko. No, fuj! 🙂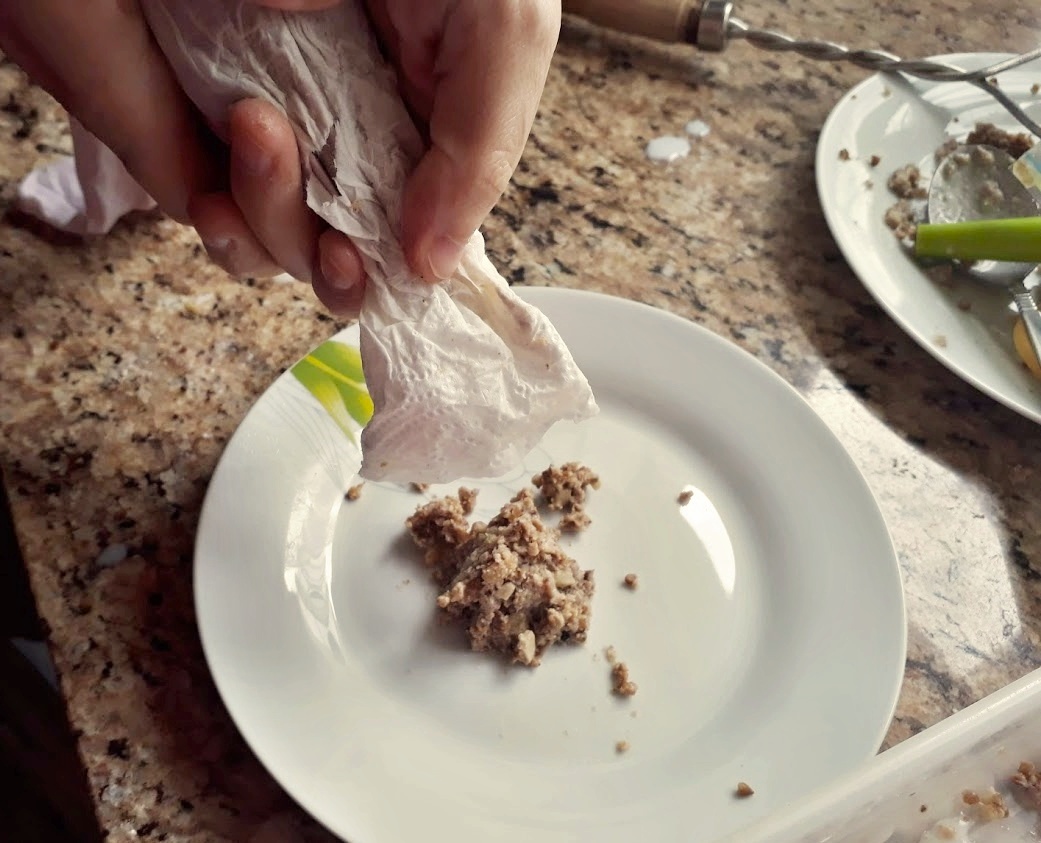 Priznávam sa, zabávala som sa na deťoch pri tomto pokuse.
Ako mraštili obočie, hundrali a fujkali, zapchávali si nos (aj keď to skoro vôbec nesmrdelo, len ocot bolo cítiť), ale teda precítili to poriadne. Ale aj napriek tomu, že sa im to miestami hnusilo, pokračovali až do zdarného konca Nad pocitmi znechutenia, predsa len vyhrala zvedavosť. 🙂
https://www.spolupozaskolu.sk/wp-content/uploads/2017/06/20170612_073205.jpg
3096
4128
Katka
https://www.spolupozaskolu.sk/wp-content/uploads/2021/04/logo-spolupozaskolu.jpg
Katka
2019-11-28 06:16:16
2019-11-28 06:16:19
Tráviaca sústava - naozaj nechutný pokus