Viete, čo je dioráma? Podľa výkladového slovníka je to nejaký veľkoplošný obraz s plastickým popredím, ktorý má budiť dojem trojrozmernosti.
U nás doma je ich výroba v poslednom čase veľkým hitom. Dievčatá ich vyrábajú ako svoje školské projekty na rôzne témy, ale kým sa s nimi budú môcť prezentovať na skúškach, využívajú ich aj na hranie.
Vytvoriť diorámu z doma dostupných vecí nie je vôbec zložité. Základ je mať krabicu. My najradšej používame krabice od topánok. Využijeme nielen samotnú krabicu, ale aj jej vrchnák. Ďalšie dôležité veci, ktoré ale určite doma máte sú rôzne druhy papierov, štetce a temperkové farby, chlpaté drôtiky, špagát, šnúrky, rôznofarebné sáčky. Zídu sa aj kamienky, či filc, alebo penová guma. Na lepenie používame tavnú pištoľ a tyčinkové lepidlo.
Dioráma môže zachytávať akýkoľvek mini svet. Život pod vodnou hladinou, africkú púšť, krajinu jednorožcov, scénu z obľúbenej rozprávky, jednoducho čokoľvek, čo deti zaujíma.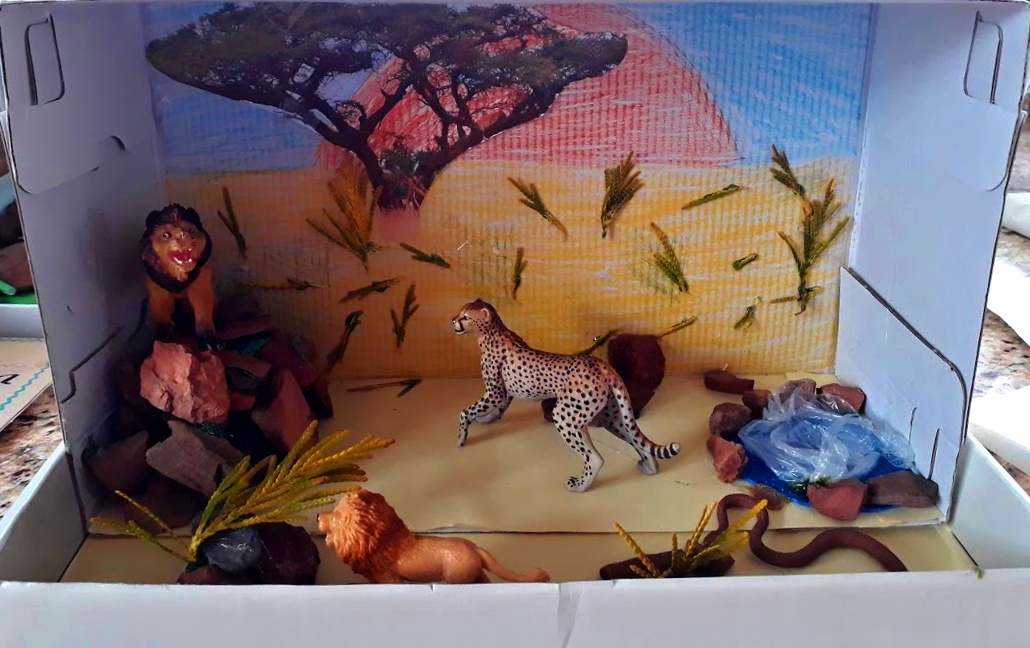 Keď si rozmyslíte aký svet vaša dioráma bude predstavovať, ako prvé vytvorte pozadie. Na spodok a boky krabice ho môžte namaľovať temperkami, alebo nalepiť farebný papier, či fotografiu.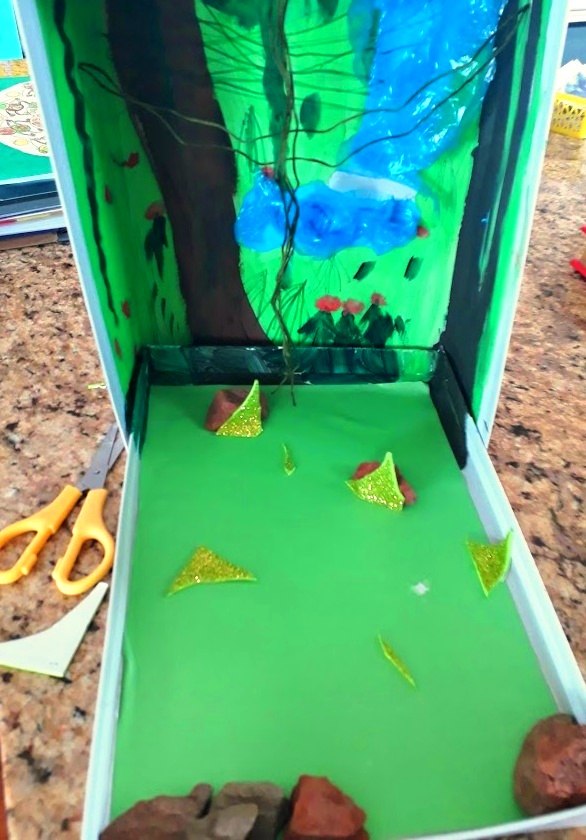 Postavte krabicu na vrchnák a môžte začať s tvorením vášho mini sveta. My doma, nezlepujeme vrchnák s krabicou, preto môžme diorámu kedykoľvek vrchnákom zatvoriť a inokedy zas rozložiť. Takto poskladaná dioráma si ľahšie nájde miesto v izbe, ak ju deti práve nepotrebujú a tiež sa ľahšie preváža z miesta na miesto. Na záver už len stačí dodať rôzne postavičky, či zvieratká, ktoré vo vašom mini svete žijú.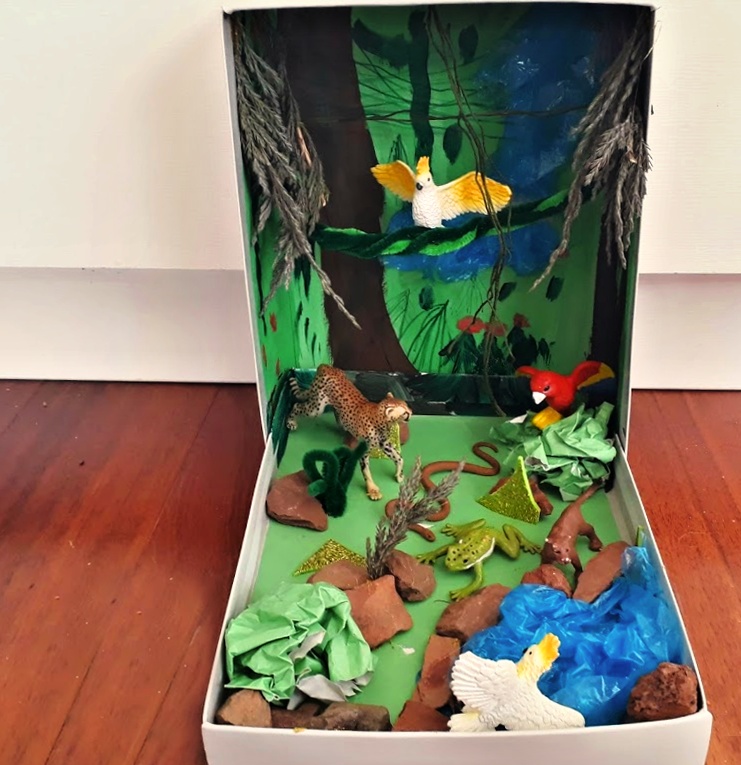 My sme doma vyrábali diorámy keď sme sa učili o podnebných pásmach. Dievčatá vyrobili diorámu dažďového pralesa, savany a polárnej oblasti. Jednu diorámu sme vyrobili aj keď sme si opakovali učivo o kolobehu vody.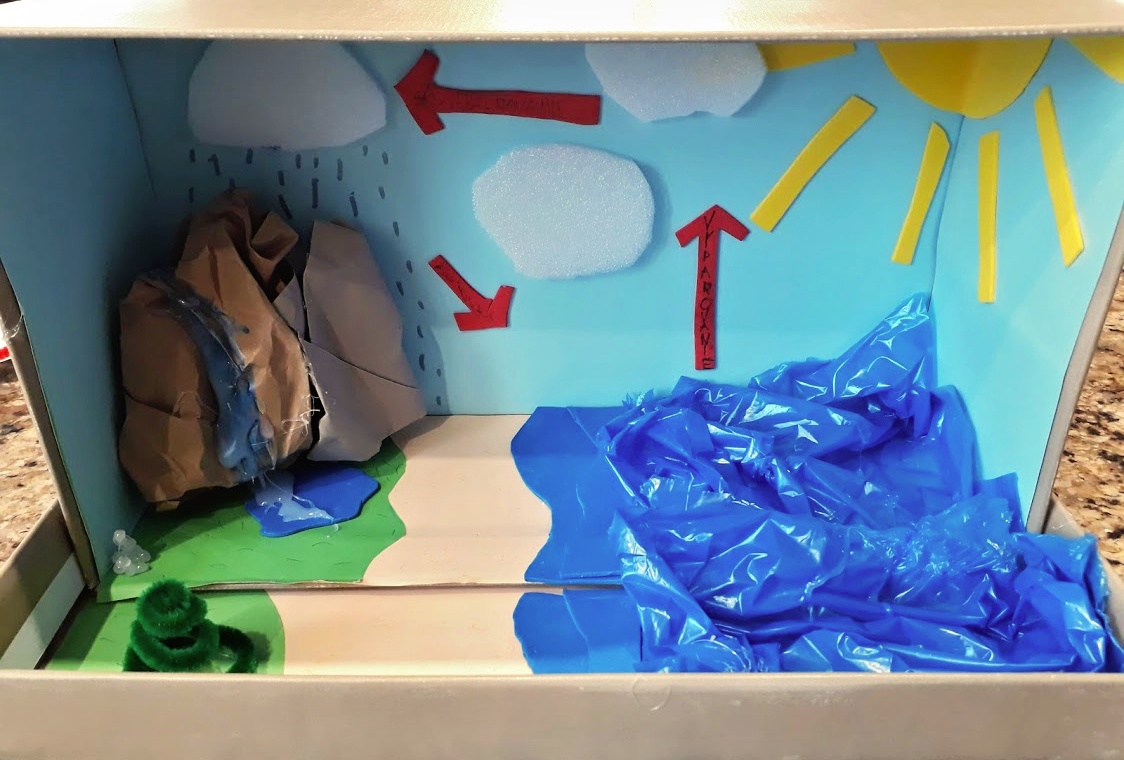 Do vášho výtvoru môžte pridať aj rôzne popisky, alebo môžte zvonku na krabicu prilepiť papier s vysvetlením, o čom váš mini svet je. Všetko je to len na vašom uvážení a estetickom cítení.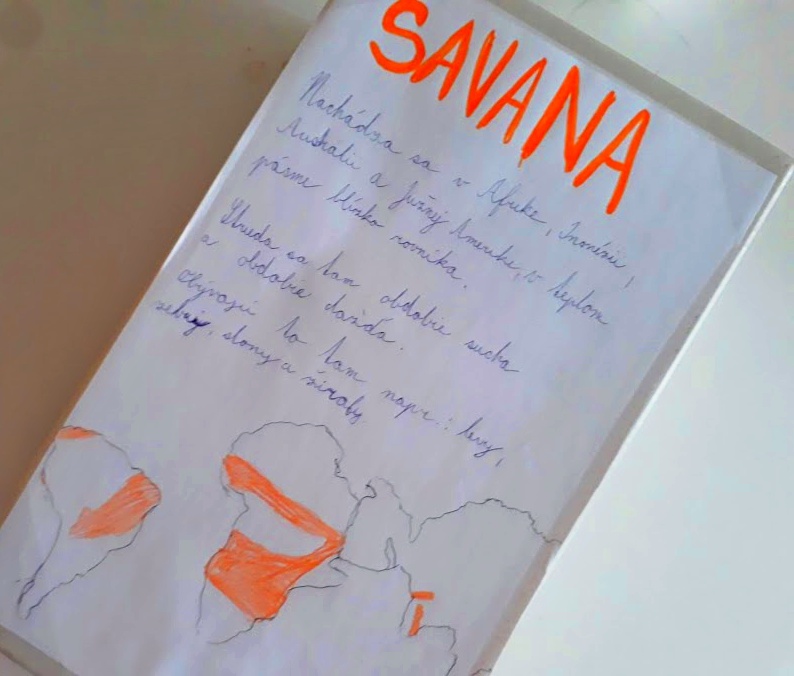 https://www.spolupozaskolu.sk/wp-content/uploads/2019/12/20191205_124751.jpg
760
1124
Katka
https://www.spolupozaskolu.sk/wp-content/uploads/2021/04/logo-spolupozaskolu.jpg
Katka
2019-12-12 08:41:49
2019-12-12 08:41:51
Dioráma. Malý svet na hranie aj učenie