Adventný kalendár trochu inak
Každý rok sa to opakuje. Ten čarovný čas čakania na najkrajšie dni v roku. A každý rok, odkedy mala maličká Terezka 2 roky, vyrábam mojim dievčatám adventný kalendár.
Kým boli menšie boli v ňom rôzne nálepky, sponky, gumičky do vláskov, alebo malé ozdôbky na stromček v detskej izbe. Neskôr som pridala už aj nejakú sladkosť. Mali sme adventný kalendár, ktorý ja volám zážitkový, kde sme na každý deň mali napísanú nejakú aktivitu čo spolu podnikneme. Ale boli aj kalendáre, keď sme sa snažili byť lepší ako obyčajne a okrem obyčajných dobrých skutkov, ktoré sa snažíme robiť nezištne každý deň, sme si počas adventu dávali rôzne predsavzatia v čom sa zlepšiť, komu viac poslúžiť, či spraviť radosť niekomu na koho často zabúdame.
Aj prevedenia kalendára boli rôzne. Raz to boli malé balíčky na papierovom stromčeku, ktorý bol pripevnený magnetmi na chladničke. Inokedy 12 párov ponožiek skrývajúcich prekvapenie a  zavesených na zábradlí, alebo stromček z roliek od toaletného papiera. Minulý rok sme napríklad vyrábali počas adventu papierovú reťaz, každý dobrý skutok bol jedno koliesko. Ešte dlho po Vianociach nám zdobila okno v detskej izbe.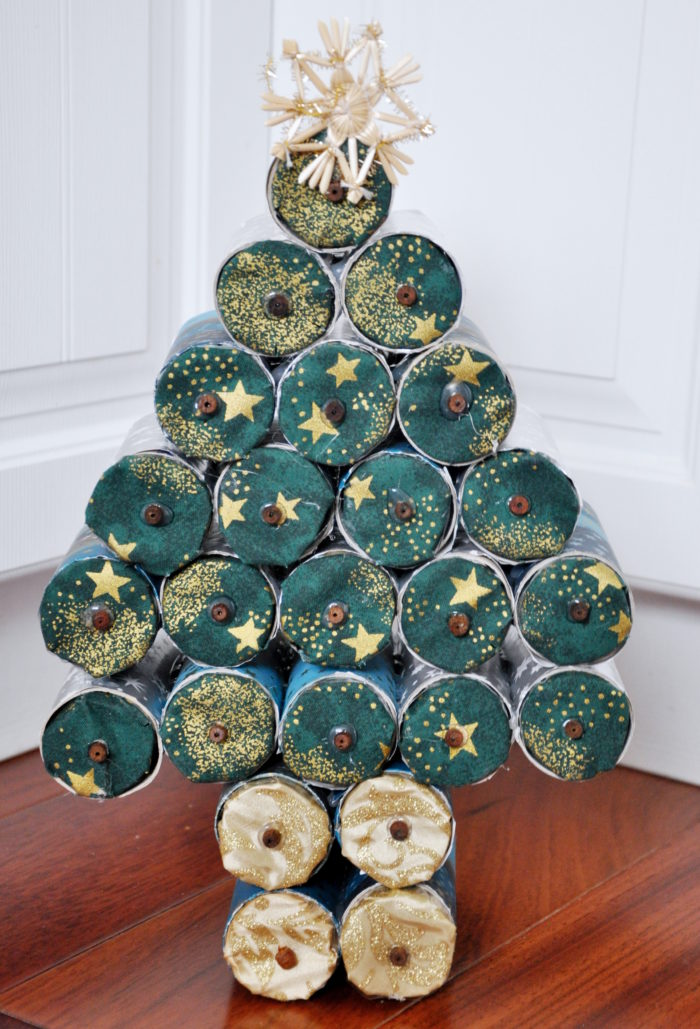 Toho roku som chcela znovu prichystať niečo iné. Nešlo mi ani tak o náplň (jednoznačne vyhrávajú sladkosti) ako o pridanú hodnotu, ktorú adventný kalendár ponúka. Alebo by teda mohol ponúkať. Aspoň podľa mňa. V poslednej dobe som si všimla, že sa z adventného času stal čas naháňačiek.  Ten čas čakania na niečo výnimočné sa stal časom zhonu a napätia. Akoby sa vytrácala podstata adventu. Odpočítavame dni do Vianoc a zabúdame čím pre nás Vianoce sú.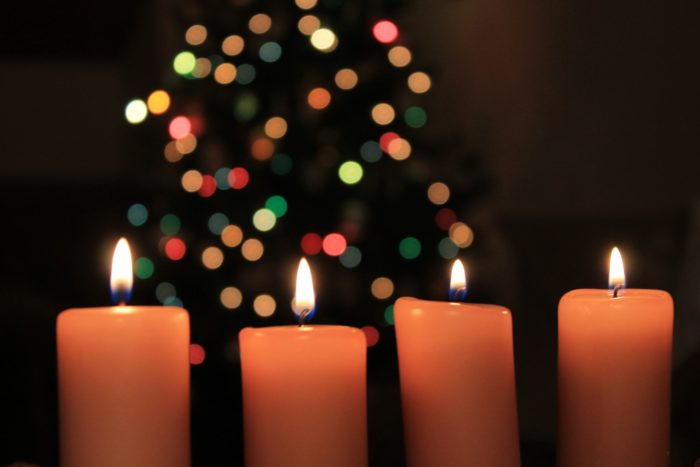 Premýšľala som ako to zmeniť, ako sa naozaj stíšiť a s radosťou sa pripraviť na prežívanie Vianoc. Moje dve dievčatá sú už veľké, obidve už poznajú históriu Vianoc, vedia a cítia to, čím sú pre nás tieto sviatky výnimočné. Preto som sa rozhodla toho roku, pripraviť im do kalendára okrem sladkostí aj verše zo Svätého Písma, ktoré nám priblížia najznámejší biblický príbeh priamo z knihy kníh.
No a pre Marušku pribalím do každého balíčka jednu časť z tohto Betlehemu. Predsa len, niektoré verše z Písma sú dlhšie a predpokladám, že pri niektorých sa rozvinie aj krátka debata, tak aby mohla popri našom filozofovaní na niečom pracovať.
Kartičky s veršami z Písma si môžte voľne stiahnuť  TU.
Priatelia naši, prajeme vám všetkým krásny a ničím nerušený advent. Nech ho neprehluší krik dnešnej uponáhľanej doby, aby ste si užili ten krásny čas čakania.