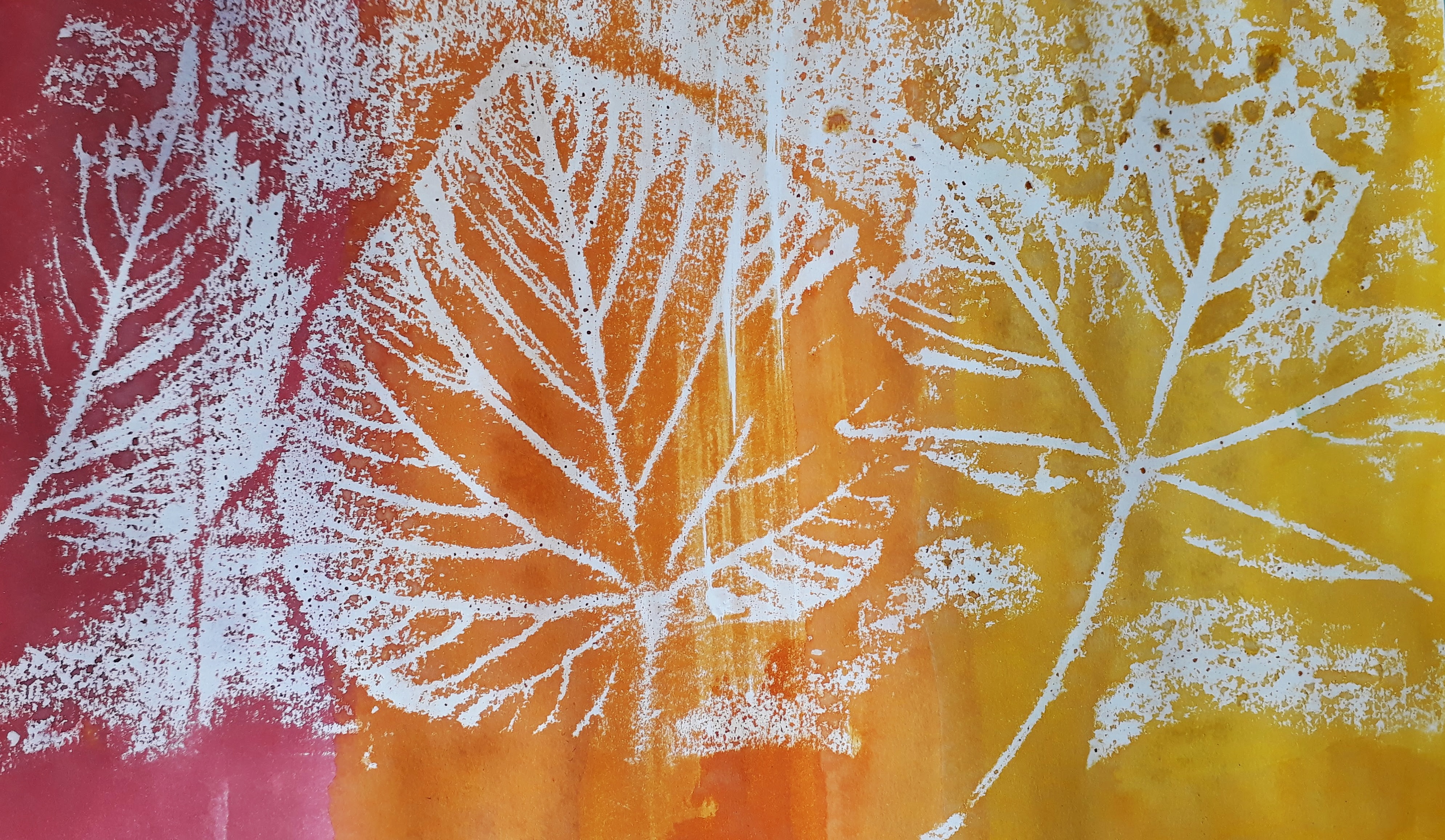 Už vidno, že prišla jeseň. Včera, na poobedňajšej prechádzke, to zahlásila Maruška. Všetko je také krásne, farebné. Jeseň je moje najobľúbenejšie ročné obdobie. (A potom dodala, že ďalšie jej najobľúbenejšie sú ešte jar lebo končí zima, leto, lebo sa môže kúpať a zima, lebo má rada sneh 😀 ).
Neviem ako u vás, ale u nás sa jesenné prechádzky väčšinou zvrtnú na jesenné zbieračky. A presne tak to dopadlo aj včera. Domov sme došli s poriadnou kopou listov všemožných farieb a začali sme premýšľať ako ich tvorivo využijeme.
Ako prvé nám napadlo, že si spravíme frotáž. Je to jednoduchá technika, ktorú zvládnu aj malé deti. List položíte na podložku, na vrch dáte papier a pastelkou, či voskovkou prechádzate po papieri. O chvíľu sa na papier pretlačí štruktúra celého listu.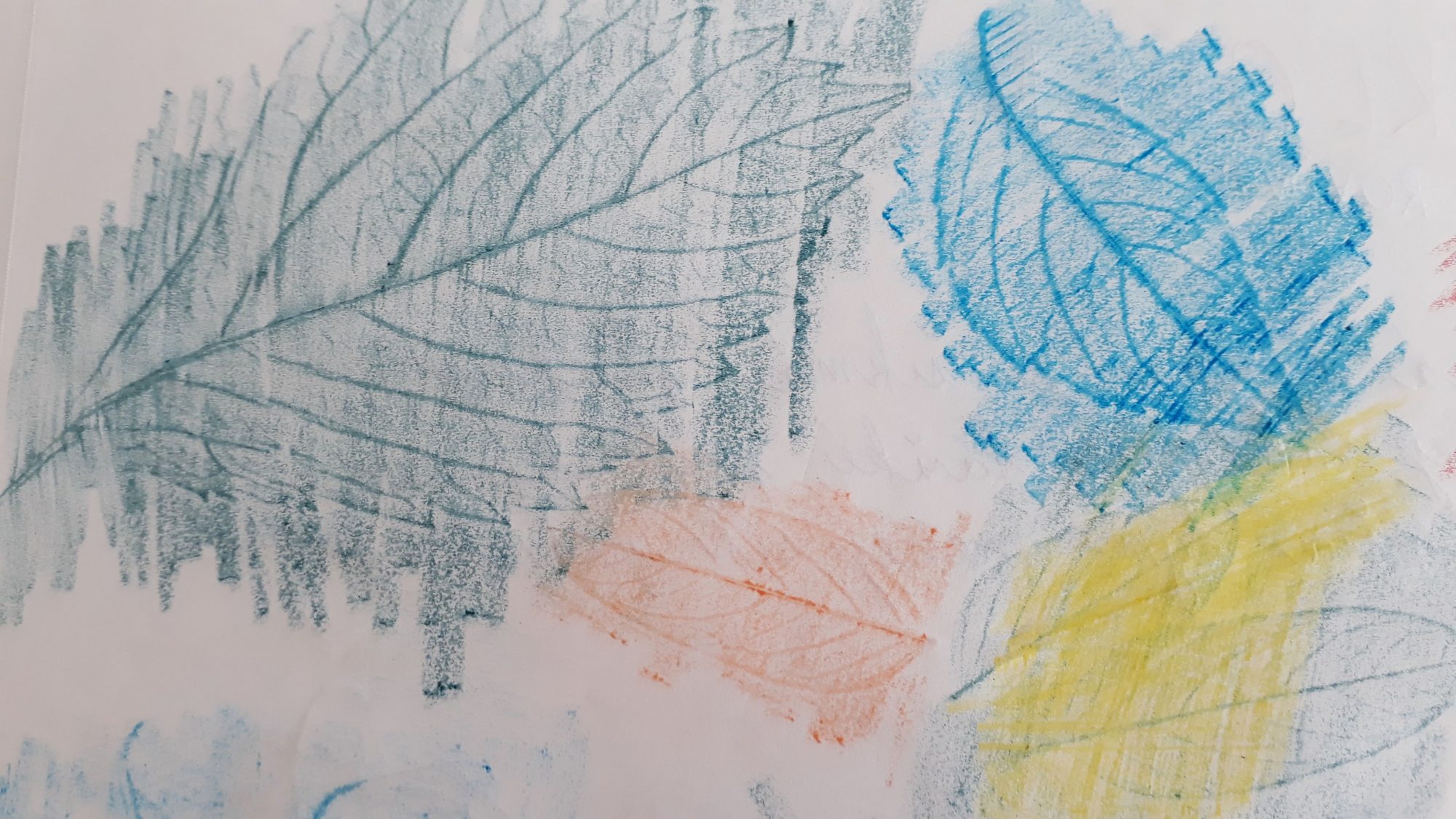 No a čo keby sme takúto frotáž skúsili spraviť trošku inak. Bielou voskovkou na bielom papieri? Baby na mňa kukali, že to asi nie je dobrý nápad. Ale keď som dodala, že k tvoreniu budeme potrebovať ešte aj vodové farby, začalo sa im rozjasňovať. Voskovky a vodovky, stará dobrá klasika.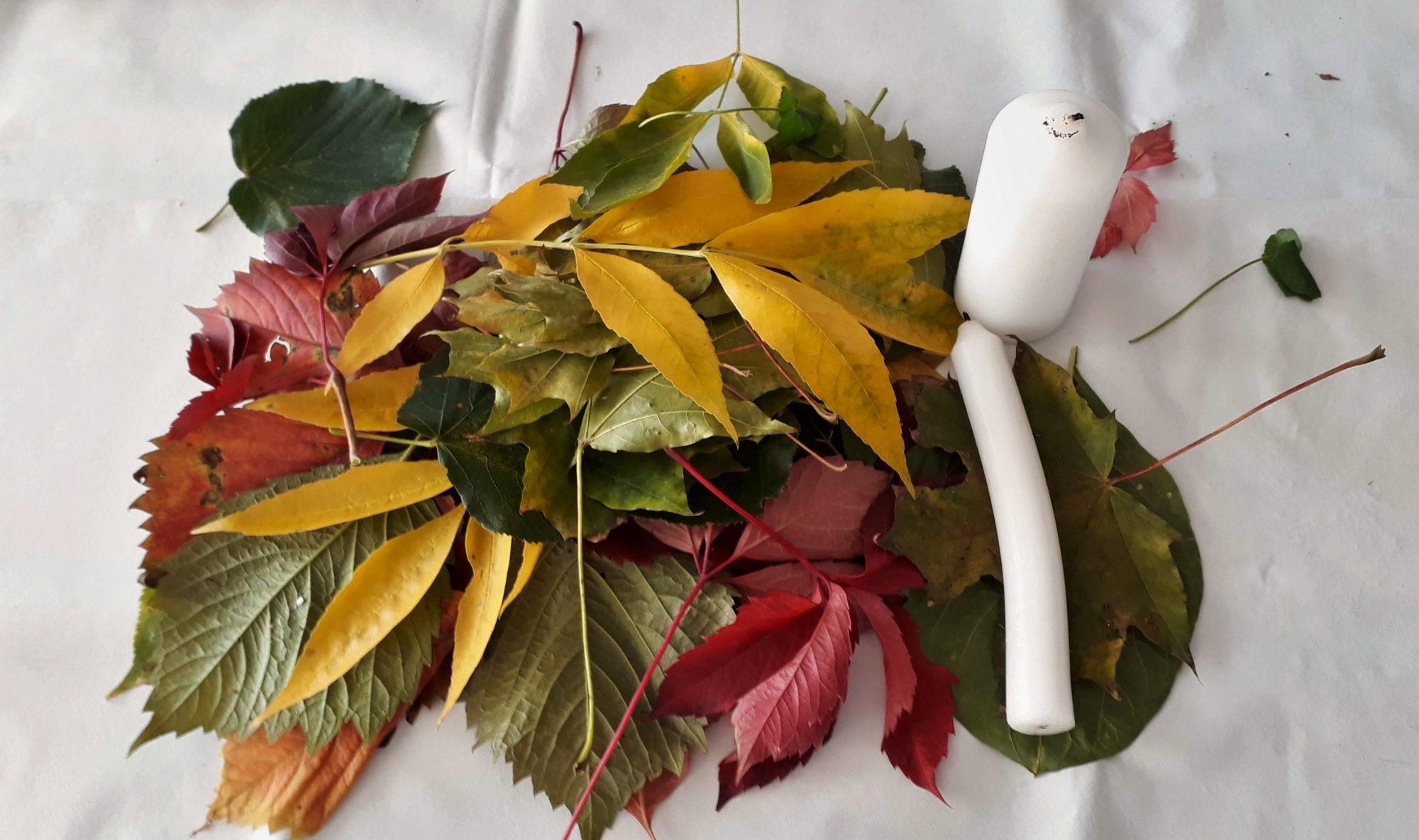 Tak sme to teda vyskúšali. Na podložku sme dali niekoľko listov, žilnatinou hore, aby sa lepšie pri frotáži odtlačili.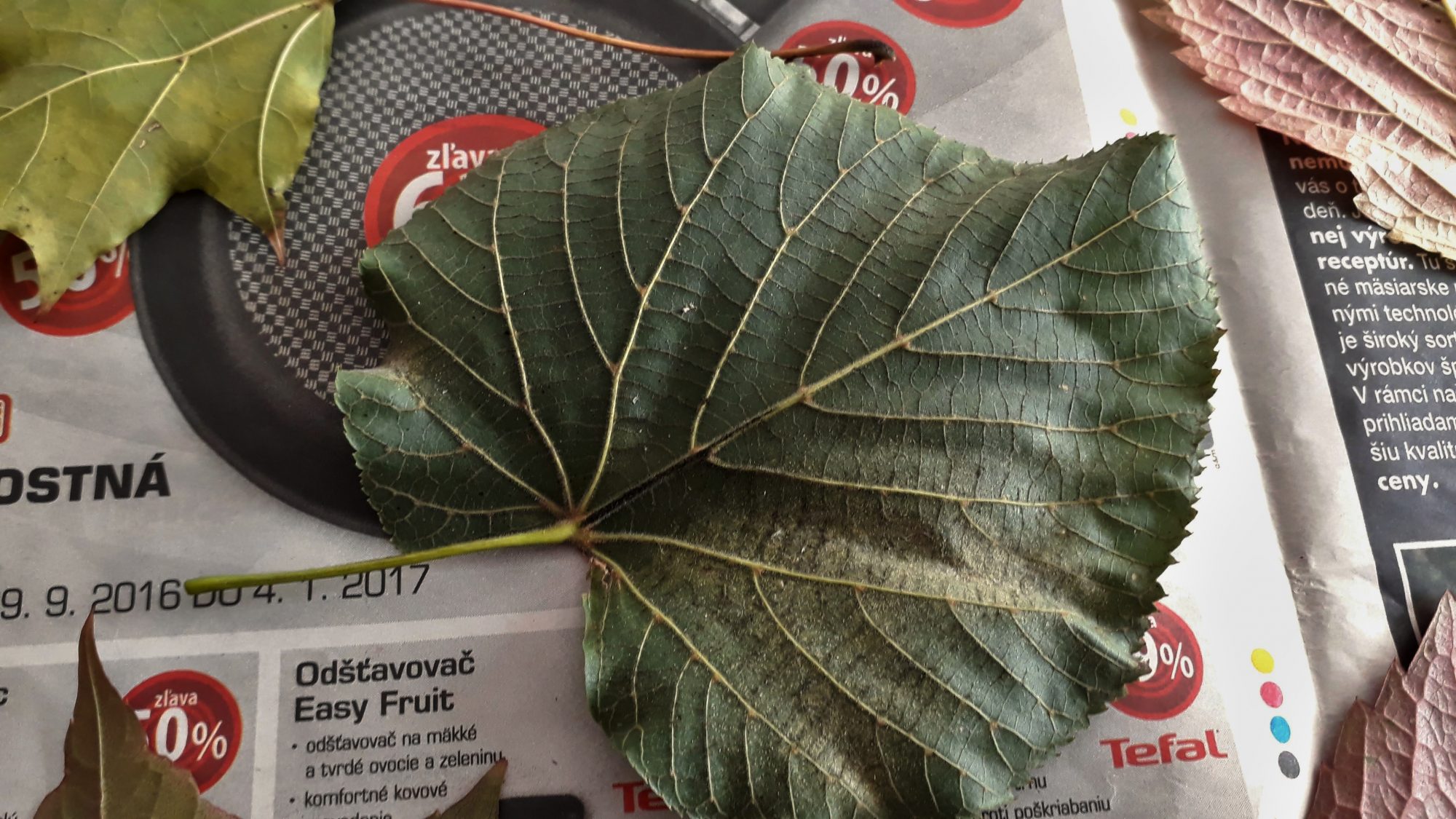 Prikryli sme ich výkresom, a poriadne sme celý výkres počarbali bielou voskovkou. My sme mali doma len dve a tvorivé dievčatá sú u nás štyri, tak som ďalším dvom dala do rúk sviečky. Veď vosk ako vosk. Sviečky aj voskovky treba na papier poriadne pritláčať, aby sa naň štruktúra listov pretlačila.
Na výkrese zdanlivo nebolo nič vidno, ale keď sme sa pozreli zboku videli sme, ako na papier krásne vystúpili kontúry každého listu.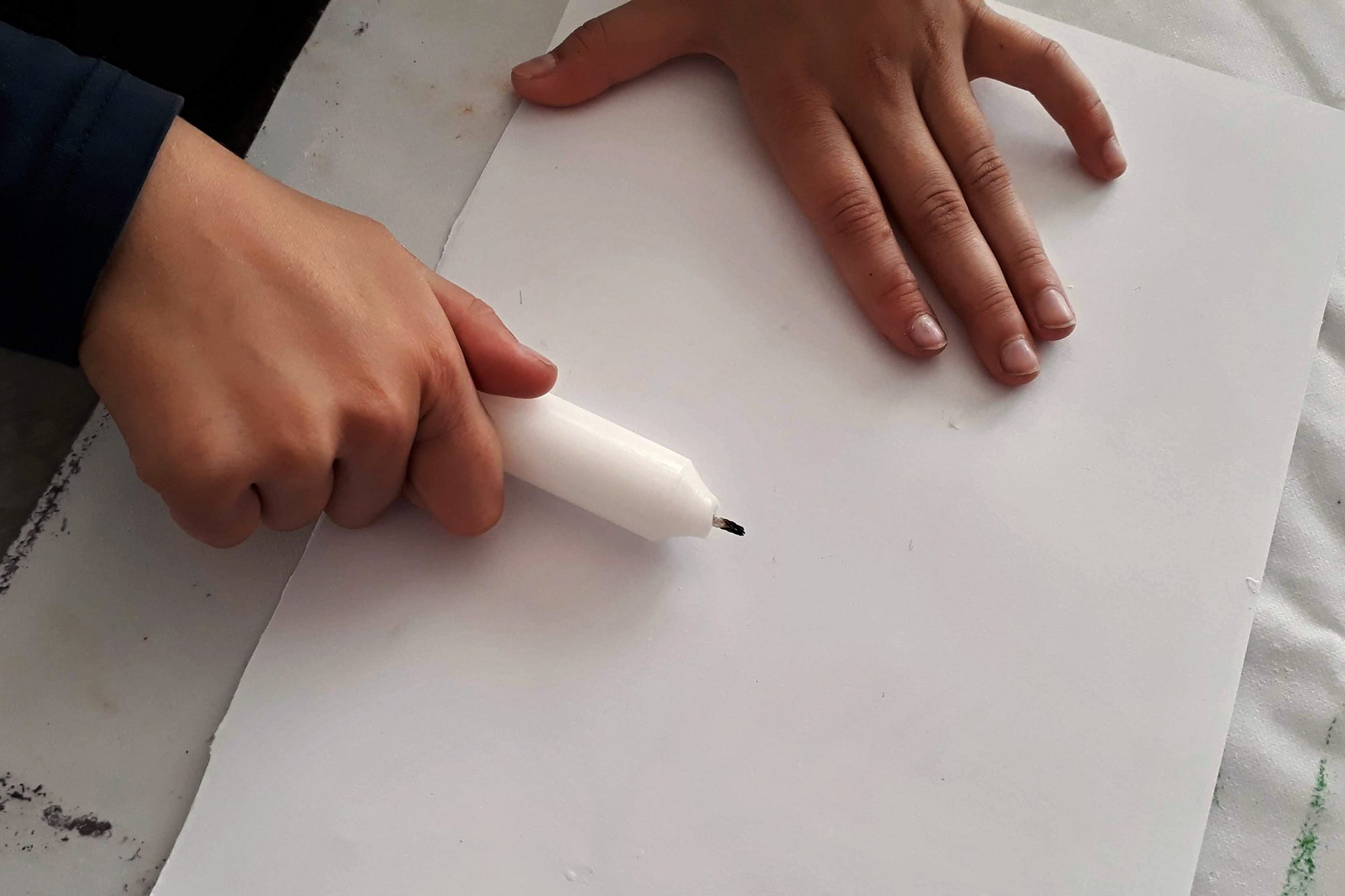 Potom už stačilo len vziať štetce, vodu a vodové farby (my používame anilínové, lebo majú žiarivejšie farby) a celý výkres sme poriadne pomaľovali. Ako sa dalo čakať vosk vodu odpudzoval, takže  kontúry listov ostali biele a okolie sa zafarbilo.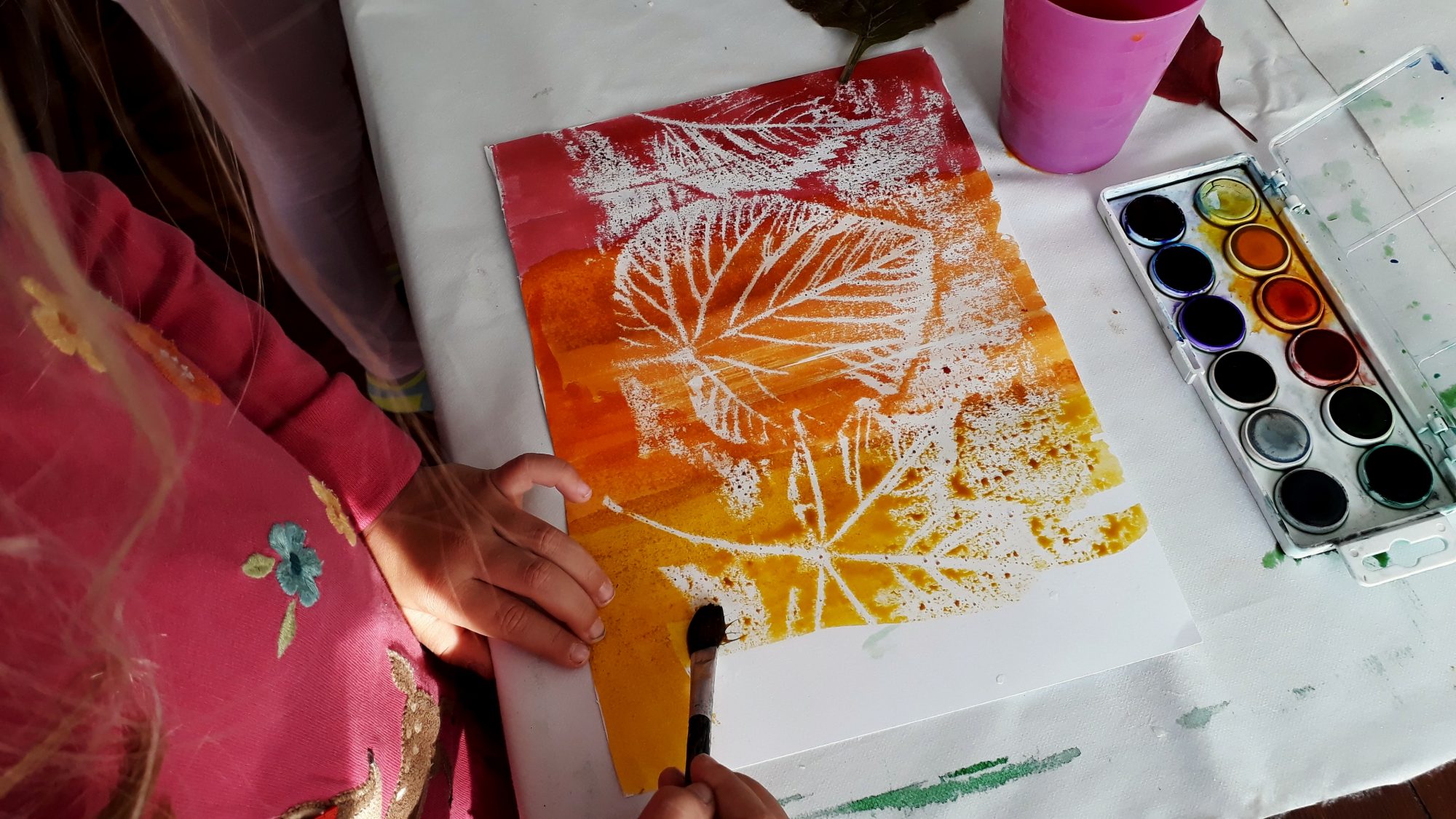 Listy vytvorené sviečkou boli na papieri viditeľnejšie a jasnejšie ako tie, ktoré sme "frotážovali" voskovkami. Takže pri ďalších výkresoch sme už pracovali len so sviečkami.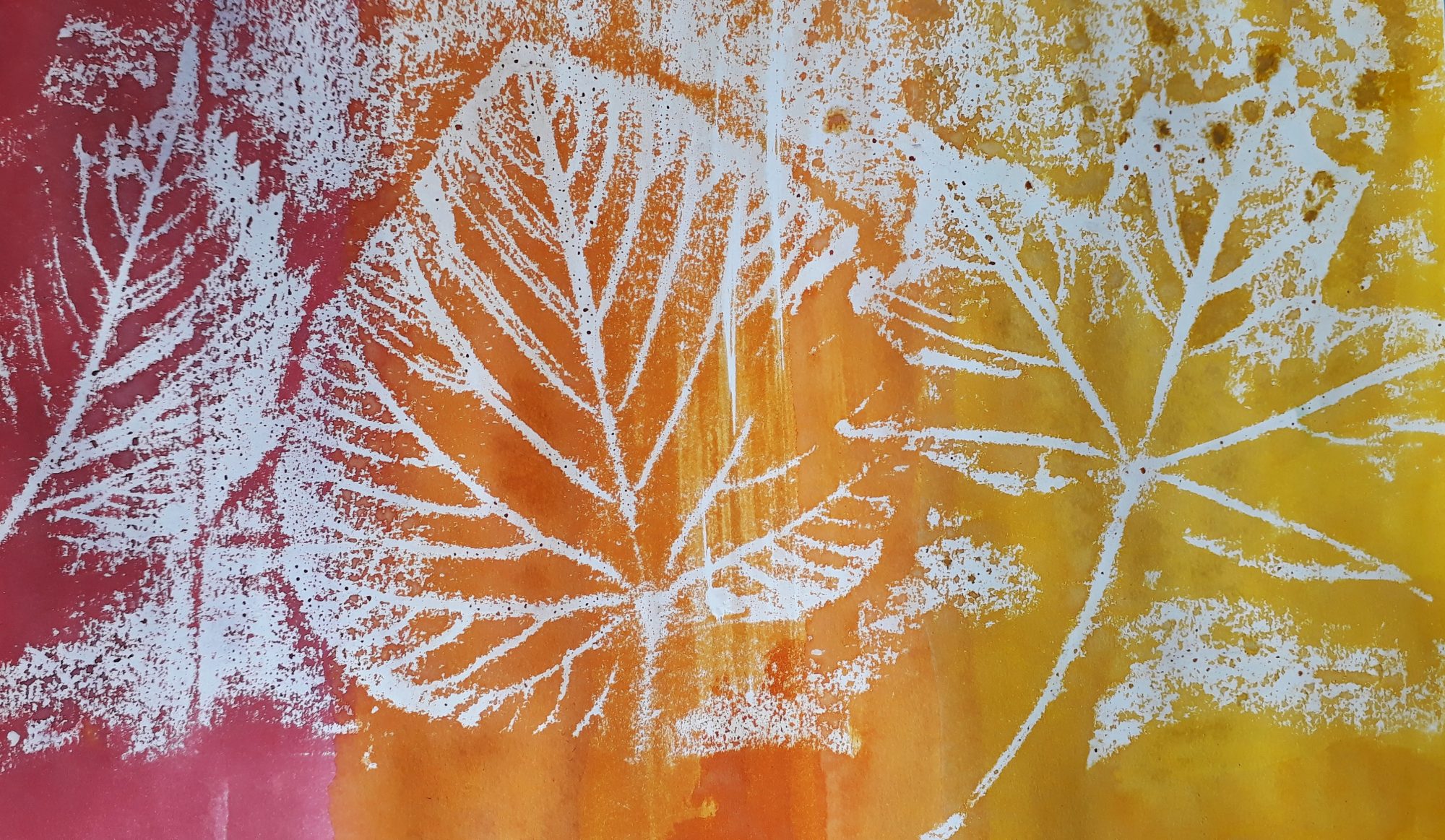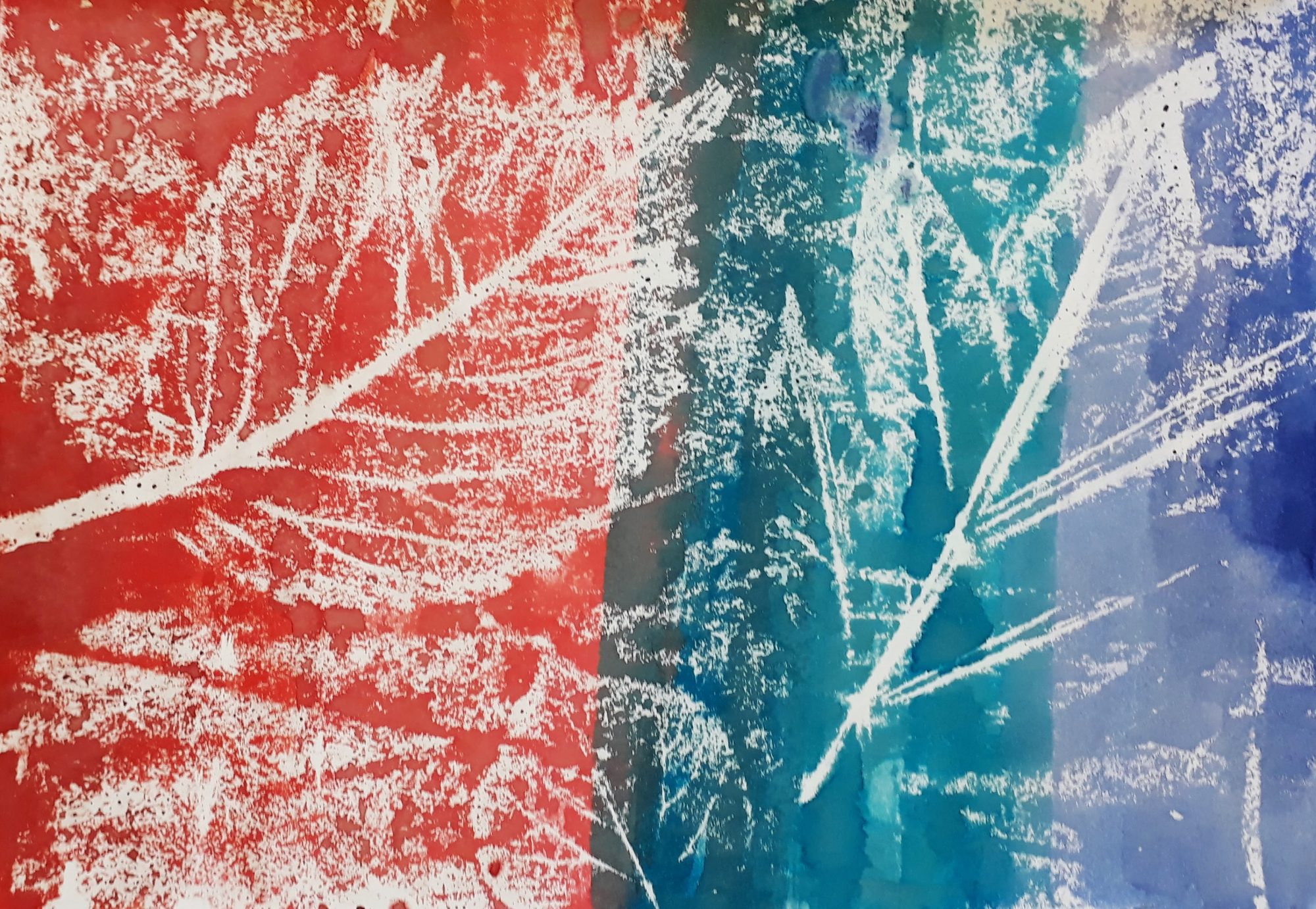 Pri tomto tvorení je dôležité, aby sa vám počas frotáže listy pod výkresom nepohli, výkres treba poriadne pridržiavať. Deti si môžu pomôcť navzájom. A keď sa predsa len stane, že sa listy pohnú, nevadí, aj toto po premaľovaní vodovými farbami vyzerá celkom zaujímavo.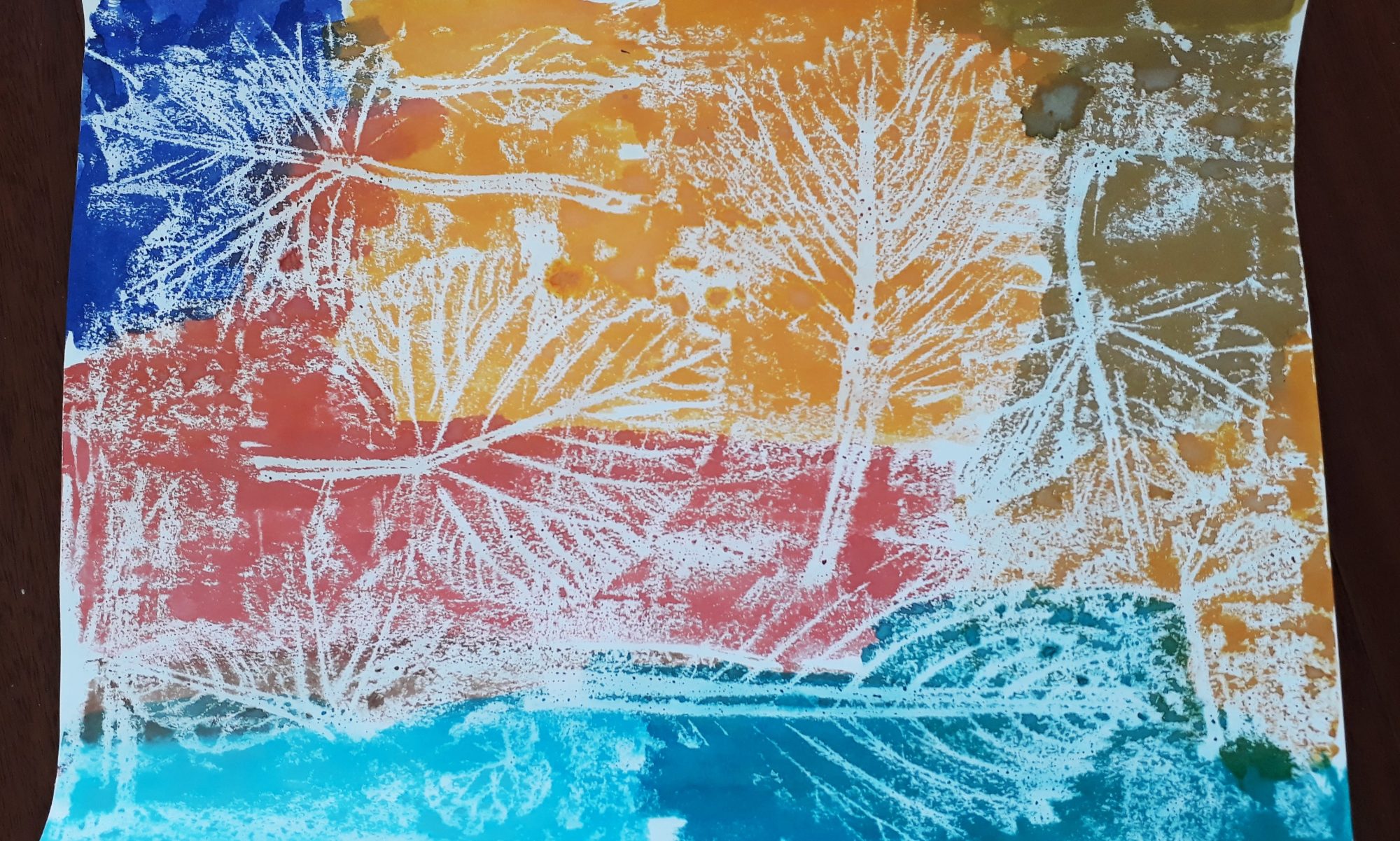 Ešte nám celkom pekná kôpka listov doma ostala, tak som sama zvedavá, čo ďalšie s nimi vytvoríme.
https://www.spolupozaskolu.sk/wp-content/uploads/2018/10/20181008_101338.jpg
2312
3976
Katka
https://www.spolupozaskolu.sk/wp-content/uploads/2021/04/logo-spolupozaskolu.jpg
Katka
2018-10-08 21:26:30
2018-11-23 18:42:22
Netradičná frotáž listov