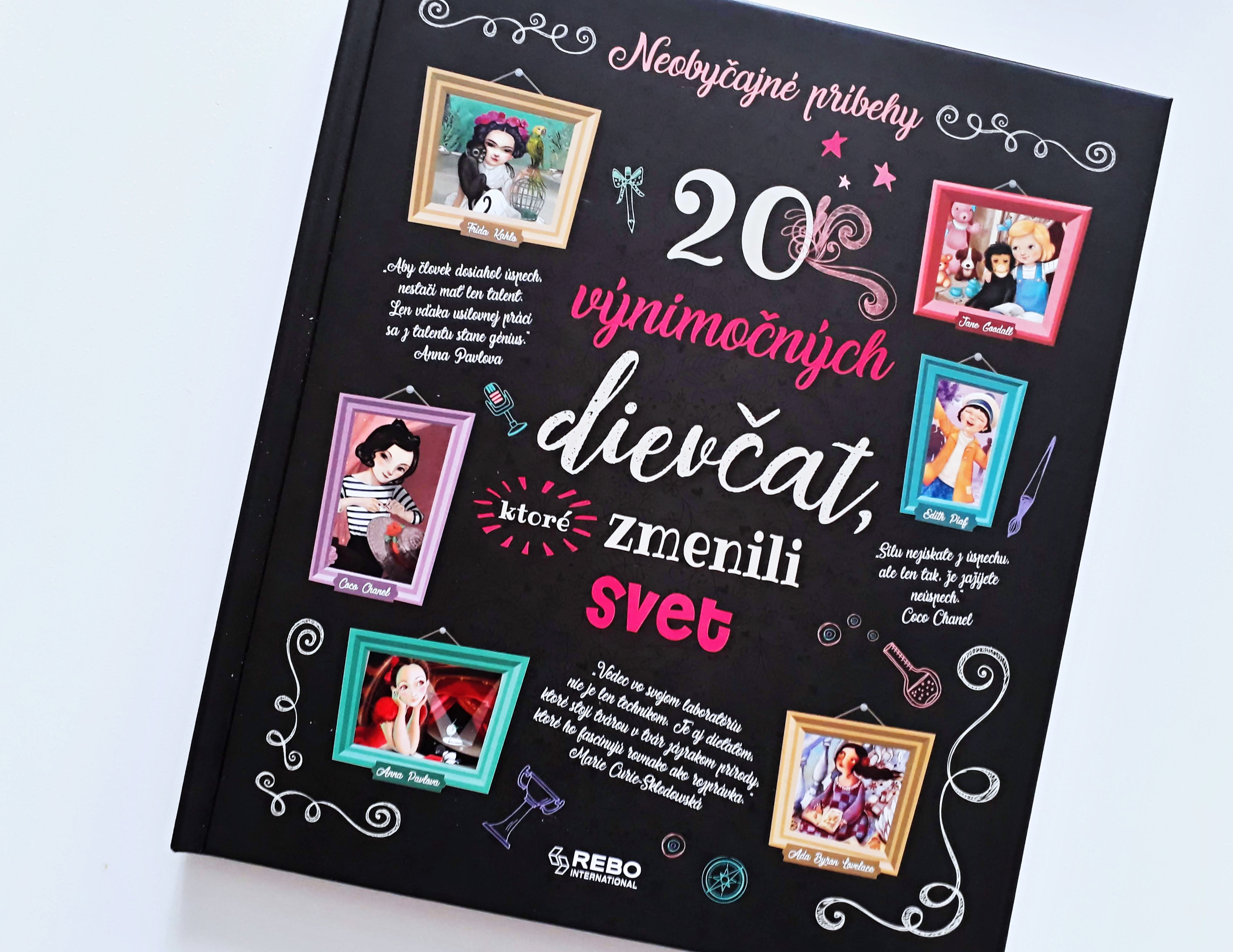 V poslednom období akoby sa vrece roztrhlo s knihami o úspešných ľuďoch, ktoré sú určené mladému čitateľovi. A je to dobré. Je dobré, že už malé deti môžu počúvať inšpiratívne príbehy o niekom, kto dokázal niečo veľké, a je dobré aj to, že ich je viacero, pretože každý si môže vybrať knihu podľa svojho gusta. My sme si už našli tú, ktorá nám sadla. Je to kniha 20 výnimočných dievčat, ktoré zmenili svet.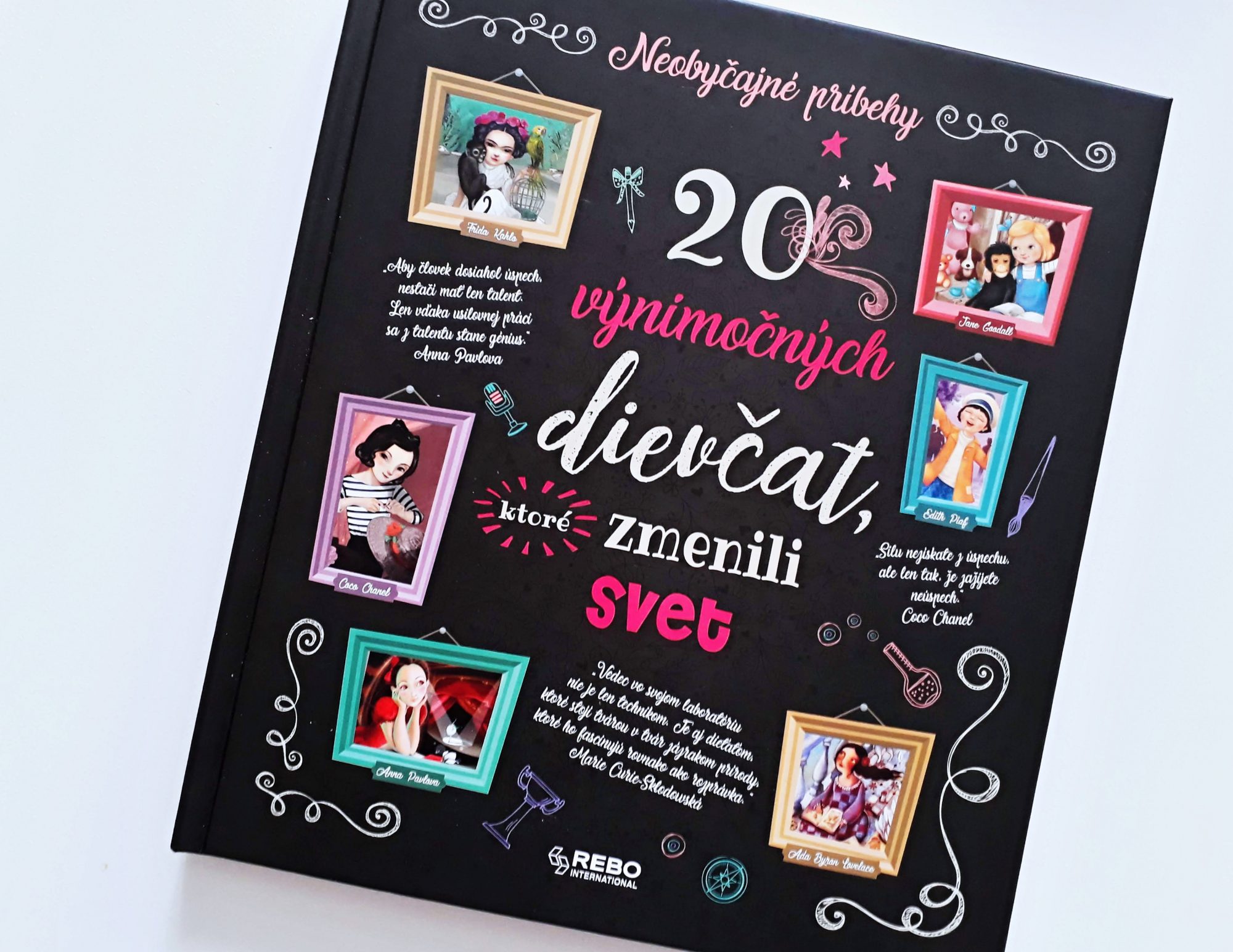 Z názvu je každému jasné o čom kniha je. Opisuje život 20 žien, ktoré niečo spravili pre náš svet. Mňa táto kniha oslovila na prvý pohľad hlavne ilustráciami, o ktoré sa postarali päť rôznych ilustrátoriek.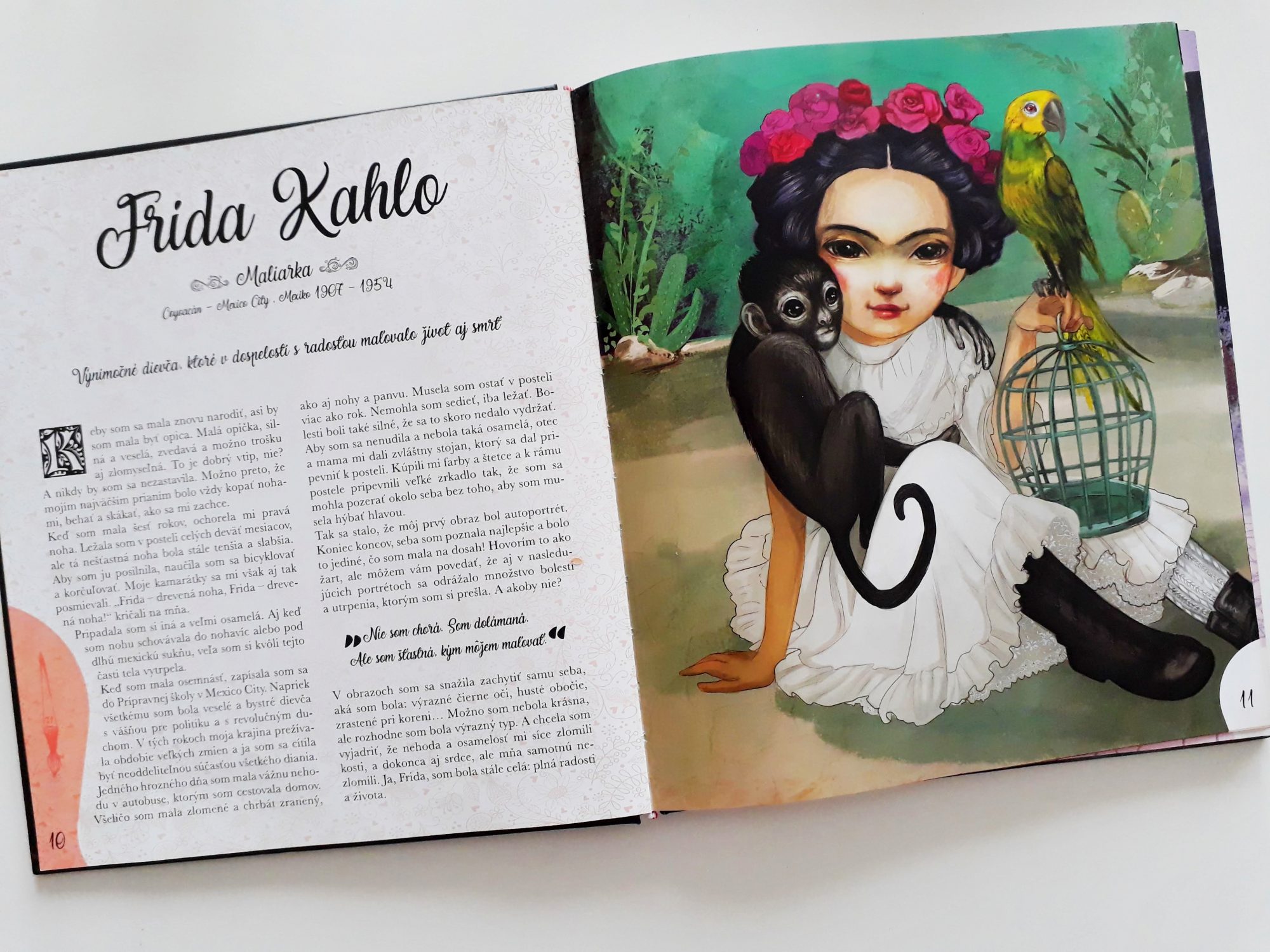 Každá z 20 dievčat má v knihe rovnaký priestor. Presne štyri strany. Dve strany textu a dve krásne celostranové ilustrácie. Prvá  polovica životopisu, ako aj prvá ilustrácia sa týka detstva dotyčnej osoby a druhá polovica opisuje jej dospelý život. Okrem toho je v každom príbehu prítomný nejaký citát od danej výnimočnej ženy a menšie odporúčanie, čo robiť, ak chceme byť ako ony.
A ktoré výnimočné dievčatá sa dostali do tejto knihy? Nájdete tu vedkyne ako napríklad Marie Currie, Mary Annig, umelkyňu Fridu Kahlo, baletku Annu Pavlovu, alebo Audrey Hepburn. Miesto sa tu našlo aj pre módnu ikonu Coco Chanel, či spisovateľku Agathu Christie. No a knihu uzatvára momentálne najmladšia držiteľka Nobelovej ceny za mier Malala Yousafzai. Všetky príbehy sú písané v 1.osobe, čo sa veľmi dobre číta a hlavne počúva. Máte pocit, že dotyčná osoba sedí u vás v obývačke a svoj životný príbeh rozpráva len vám.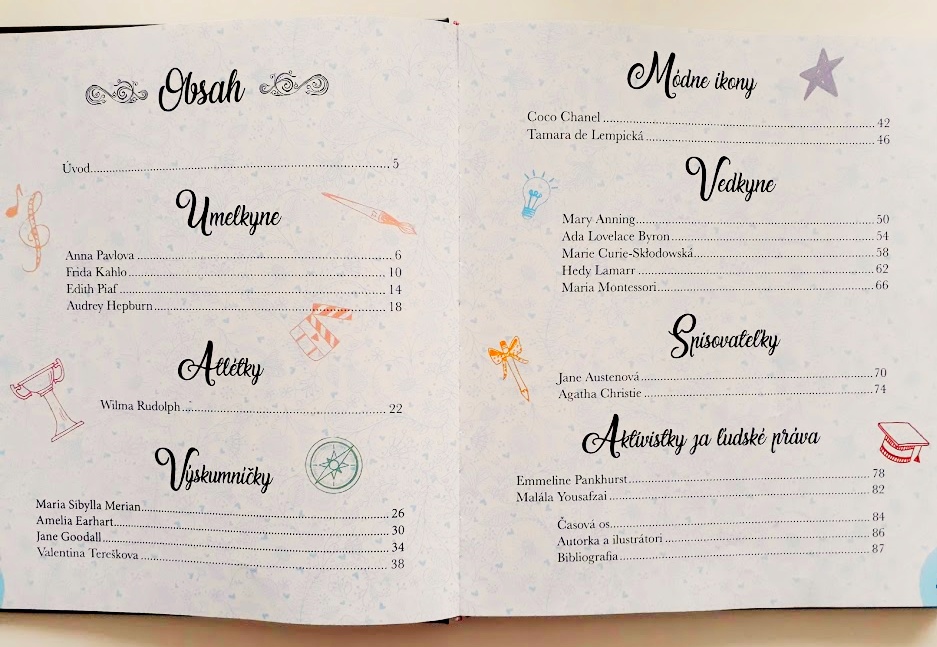 My sme knihu čítali pomaličky. Každý deň len jedno dievča. Z takého jedného príbehu sa dá vyťažiť naozaj veľa. Okrem toho, že sme si na googli našli aj reálnu podobu každej zo spomenutých dievčat, sme si na mape ukázali odkliať pochádzali. Čiže sme to prepojili aj s geografiou. Na konci knihy sa nachádza prehľadná časová os, na ktorej je týchto 20 výnimočných dievčat prehľadne usporiadaných, takže sme trošku zabŕdli aj do histórie.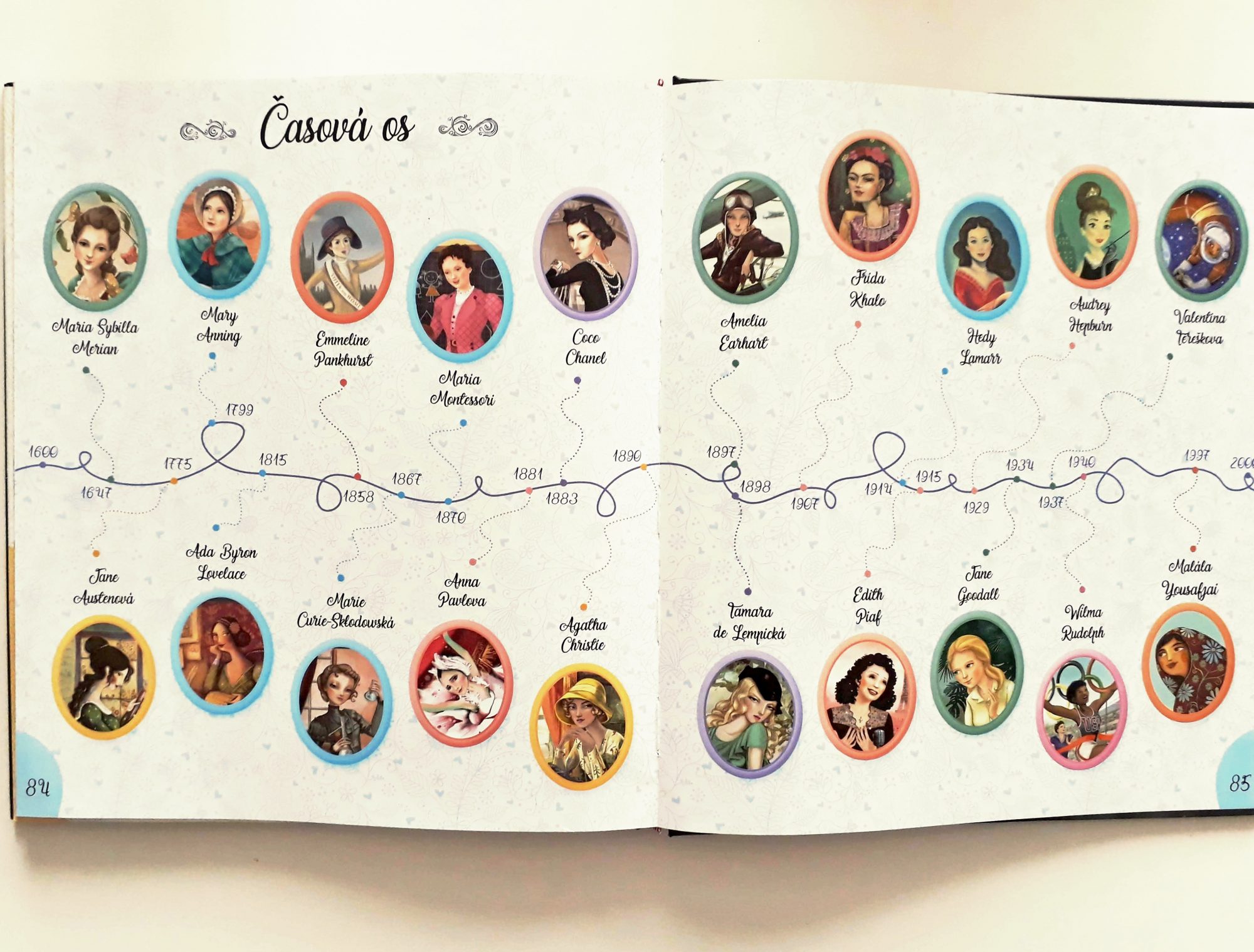 Po tom, čo sme si prečítali životný príbeh Edith Piaf, sme pol dňa počúvali francúzske šansóny. Keď sme sa dostali ku Mary Anning googlili sme  kostry dinosaurov, Coco Chanel zas vyvolala v Terezke šijačí ošial, takže barbiny majú zopár nových šiat.
Každá z dievčat si našla v knihe tú svoju obľúbenkyňu. Terezke sa zapáčili francúzske šansóny v podaní Edith Piaf, Maruške učarovala Malala a Juli sa stotožnila s Jane Goodall.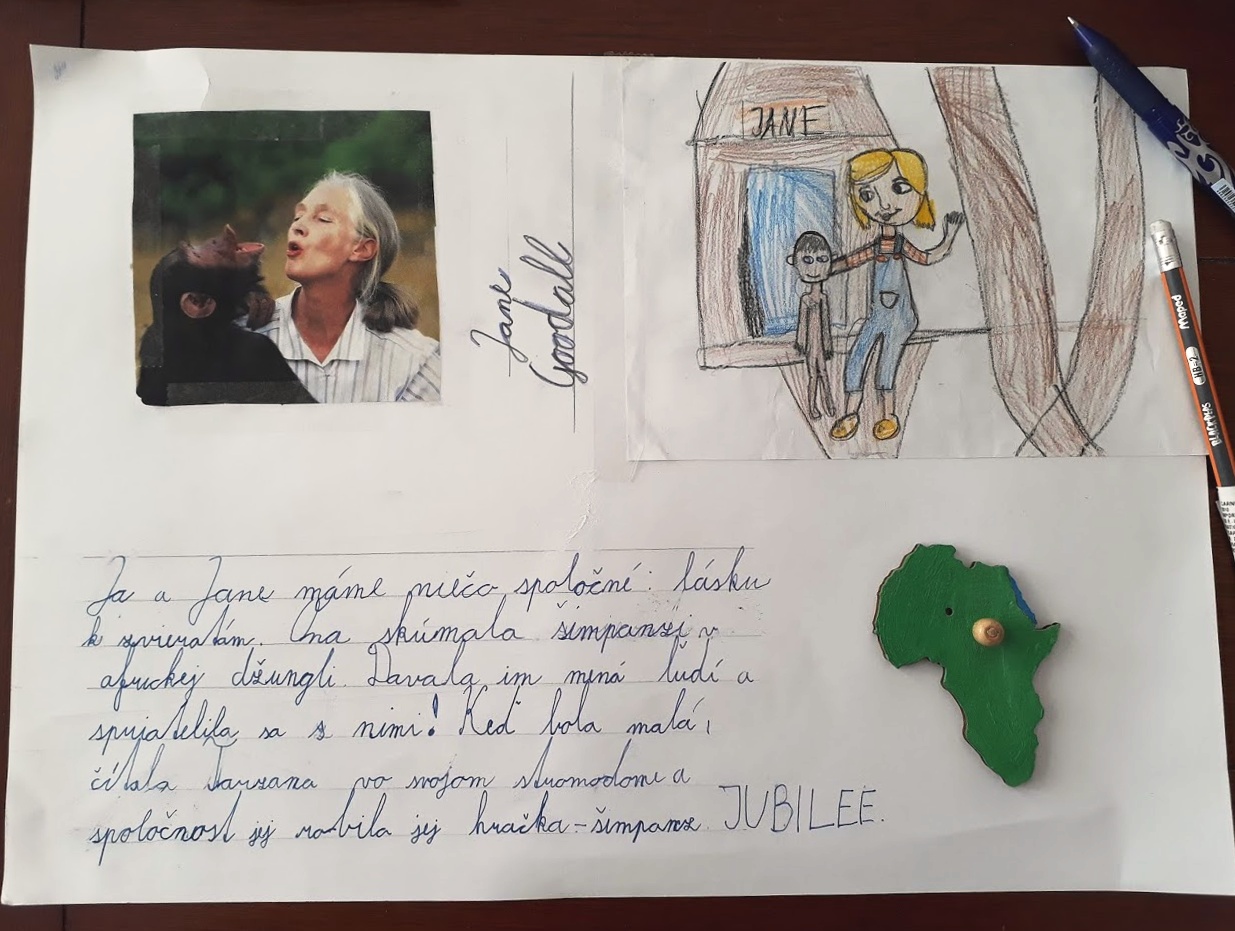 Až nám bolo ľúto, keď sme knihu dočítali. Celkom by sa nám páčilo pokračovanie s ďalšími inšpirujúcimi žienkami. Dočkáme sa? Veď inšpirujúcich žien na svete je oveľa, oveľa viac. 🙂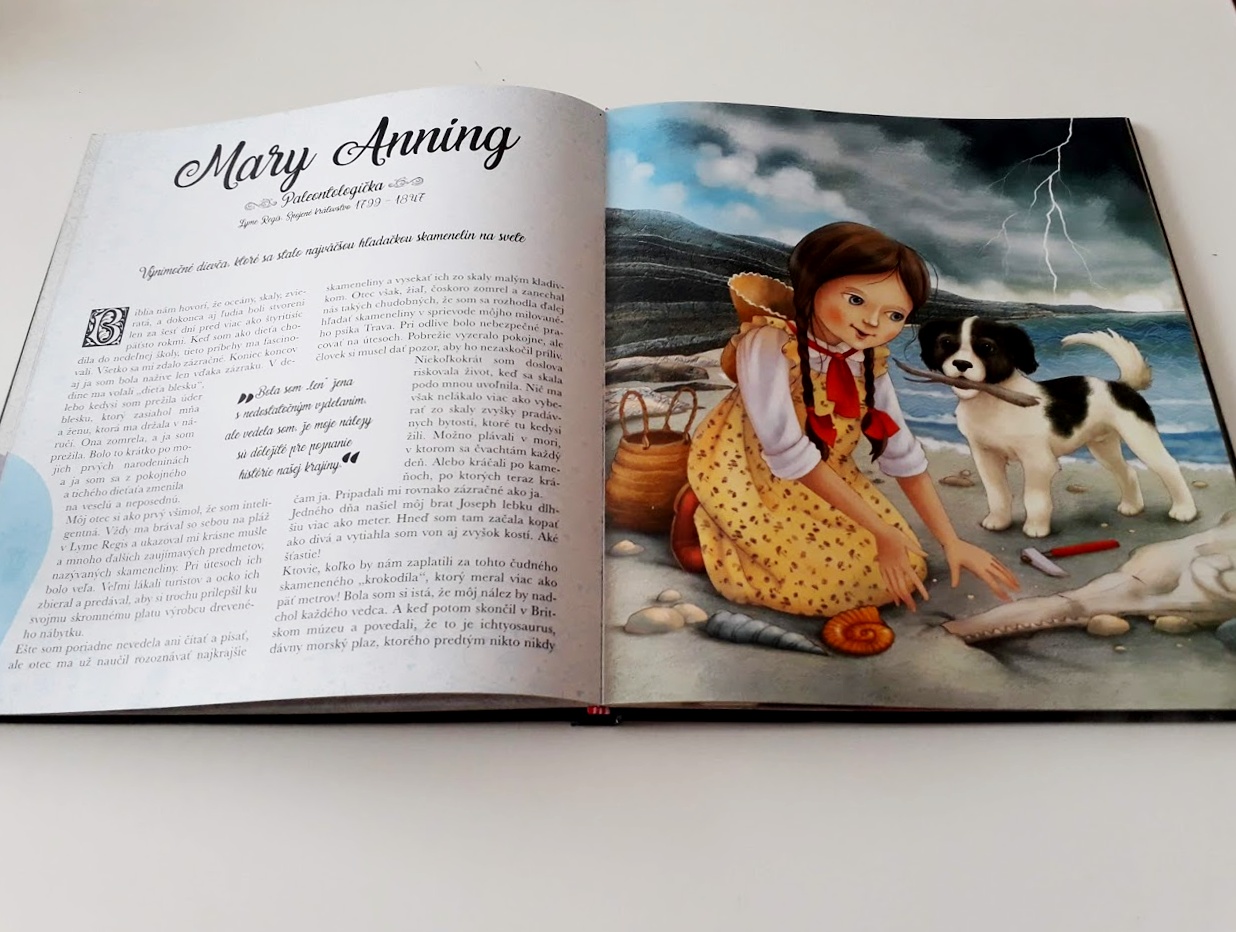 https://www.spolupozaskolu.sk/wp-content/uploads/2019/03/20190301_112741.jpg
2914
3775
Katka
https://www.spolupozaskolu.sk/wp-content/uploads/2021/04/logo-spolupozaskolu.jpg
Katka
2019-03-07 08:53:47
2020-08-29 08:47:36
20 výnimočných dievčat, ktoré zmenili svet