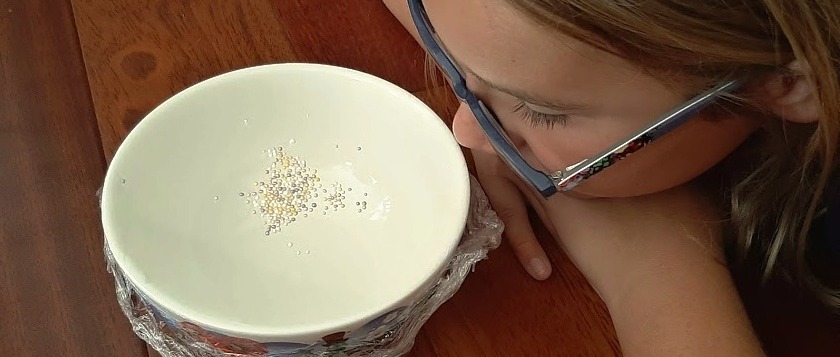 Prečítané leto 5.týždeň, O tichu a načúvaní
Videli ste už tancovať soľ na pesničku Bad guy od Billie Eilish? Že ako to súvisí s tohto týždňovou témou O tichu a načúvaní? Čítaj ďalej a uvidíte.
Keďže u nás je ticho nedostatkový tovar, šli sme na to z opačného konca a pozreli sme sa bližšie na zvuk ako taký a hlavne na to ako sa šíri. A keď píšem, že sme sa pozreli, tak sme sa fakt pozreli.
Akože, čože? Pozreli sa na zvuk? Dá sa zvuk vidieť?
Veruže sa dá. Ukážeme vám ako na takom jednoduchom pokuse, že ho môžte spraviť hneď a zaraz vo vašej kuchyni.
Na tento pokus budete potrebovať:
misku
potravinársku fóliu alebo balón
tortové ozdôbky, také tie mini farebné guličky
soľ
nejaký zdroj zvuku (váš hlas, reprák, mobil…)
vysávač alebo metlu
Na misku natiahnite potravinársku fóliu, alebo rozstrihnutý balón. Na vrchu misky sa musí spraviť pevná blana. Na natiahnutú fóliu nasypte guľôčky. Môžte jemne v strede blany zatlačiť prstom, spraví sa priehlbinka a do nej ich vsypte, inak sa majú tendenciu hneď rozkotúľať, čo nechceme.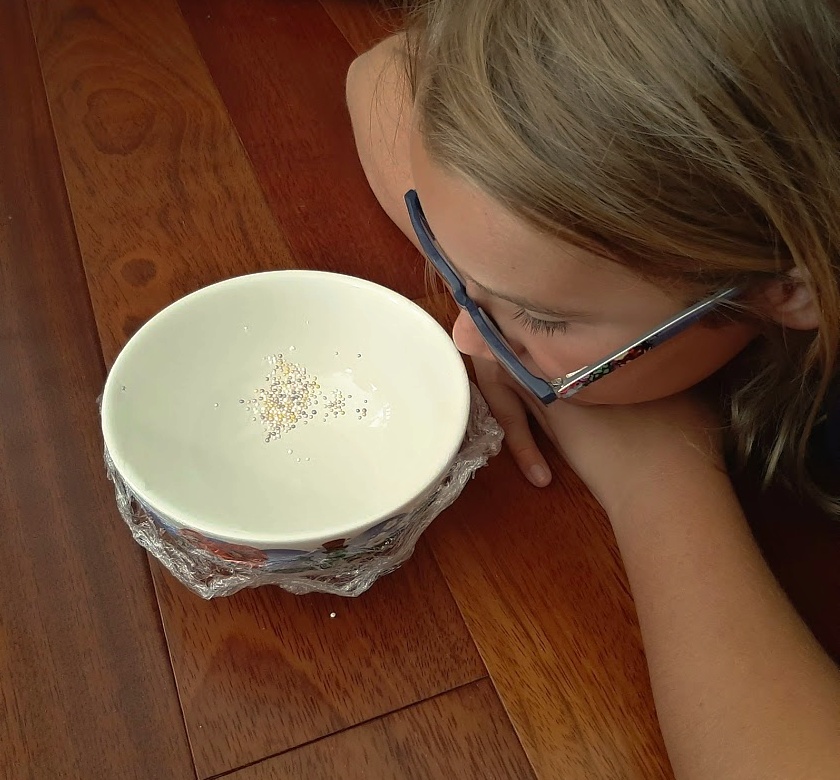 A teraz prichádza na rad zdroj zvuku. Skúste guličkám zaspievať. Ústa majte tesne pri miske, nemusíte sa jej ani dotknúť a guličky sa rozkmitajú podľa intenzity vášho hlasu. Ak si myslíte, že ich rozkmitáva váš dych, skúste robiť len hmmmmm. Aj tak budú tancovať. Je možné že sa vám roztancujú po celej izbe, ale my sme pripravení, vysávač si s nimi poradí.
A kde je tá sľúbená tancujúca soľ? Nasypte na natiahnutú fóliu soľ, pustite reprák a tancujte s ňou. Zvukové vlny rozkmitajú všetko okolo seba (hlavne ak máte doma štyri baby).
No a po tancovačke, si určite oddýchnite pri dobrej knihe. U nás tento týždeň u najmladšej Hanky boduje Boribon, hlavne časť Dobrú noc Ankapanka. Dve staršie dievčatá v tichu načúvajú môjmu čítaniu magickej knihy, ktorá dostala aj mňa, Kúzelníkov slon od Kate DiCamilio.
No a najstaršia už číta tretiu časť trilógie Nespútaný chaos, kde ľudia počujú navzájom svoje myšlienky a ticho je niečo, čo by nikdy nemali objaviť.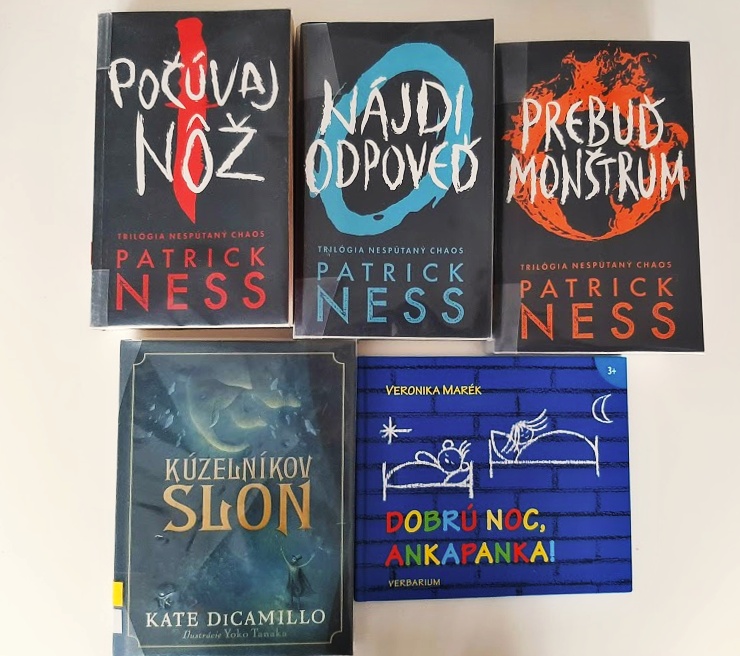 K tejto téme však môžte vziať do rúk akúkoľvek knihu a čítať. Pretože všetky knihy majú takú moc, že vždy keď sa otvoria, každý zvuk okolo stíchne a všetko začne načúvať.
https://www.spolupozaskolu.sk/wp-content/uploads/2020/07/20200728_135634-e1631454786684.jpg
357
840
Katka
https://www.spolupozaskolu.sk/wp-content/uploads/2021/04/logo-spolupozaskolu.jpg
Katka
2020-07-29 09:34:03
2021-09-12 15:59:17
Môžme vidieť zvuk?