Dnes sme sa zobudili do chorého rána. Respektíve sme do neho plynule prešli z prebdetej noci. V takéto dni viem, že jediné čo nás zachráni, je dobrá kniha alebo niečo tvorivé. A najlepšie, ak je to niečo, pri čom sa ja (nevyspatá) vôbec nenarobím a deti si to užijú. Keďže sa blíži Veľká noc, jednoznačne sme sa dnes museli zaoberať vajíčkami. Tak sme si vyrobili veľkonočné vajíčka z washi pások.
Washi pásky ma už veľakrát zachránili, dá sa s nimi robiť fakt kadečo (pozrite napríklad tu na naše vianočné tvorenie).
Ak teda potrebujete nápad na rýchle tvorenie, relatívne bez neporiadku, nech sa páči.
Na veľkonočné vajíčka budete potrebovať toto:
washi pásky
výkres
nožnice
šablónu vajíčka
Postup na veľkonočné vajíčka bol až smiešne jednoduchý. Dala som pred dievčatá výkresy a všetky washi pásky, ktoré doma máme a vyzvala som ich, nech výkresy nimi polepia. Kadejako, zhora nadol, krížom-krážom, ako sa im chce.
Lepili všetky. Aj najmenší člen. Ju najviac bavilo nájsť začiatok pásky a tými malými prštekmi odlepovať dllllllhy kus pásky. Veľakrát síce skončil pomotaný pri jej nohách, ale aj to sa ráta. Pri odlepovaní si aspoň potrénovala jemnú motoriku.
Môj plán bol pôvodne polepiť len jednu stranu výkresu, ale baby sa rozhodli, že si ho polepia z oboch strán. Očividne ich to bavilo.
Keď skončila práca z washi páskami, obkreslili na oblepený papier niekoľkokrát šablónu vajíčka a povystrihovali ich.
Ten pohľad na vystrihnuté vajíčka stojí za to. Nenájdete medzi nimi dve rovnaké, každé vajíčko je originál.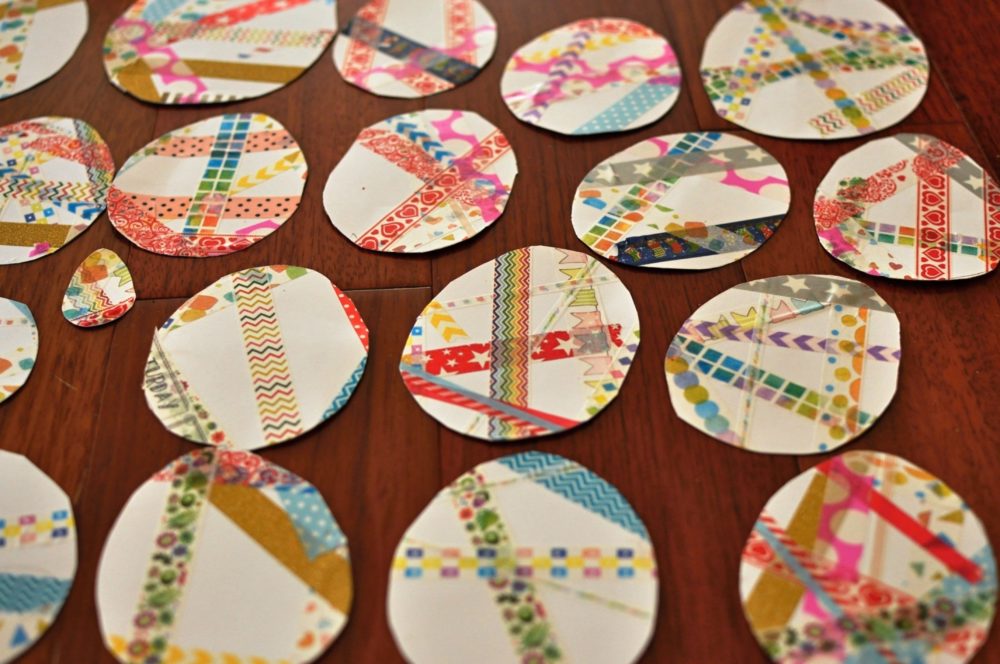 No a teraz už stačí len vymyslieť, čo s týmito krasotinkami urobíte. My sme všetky naše veľkonočné vajíčka predierkovali a navliekli na špagát. Táto girlanda nám bude zdobiť okno v obývačke.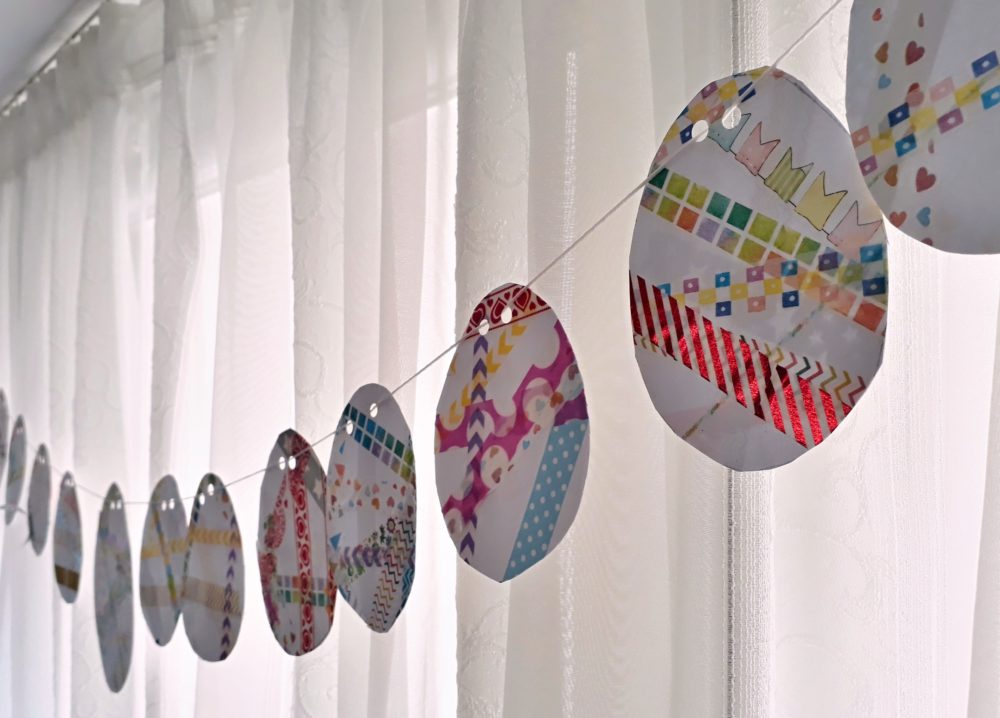 https://www.spolupozaskolu.sk/wp-content/uploads/2018/03/20180326_115752-1.jpg
2597
3618
Katka
https://www.spolupozaskolu.sk/wp-content/uploads/2021/04/logo-spolupozaskolu.jpg
Katka
2018-03-26 14:26:34
2018-11-21 15:32:16
Veľkonočné vajíčka z washi pások