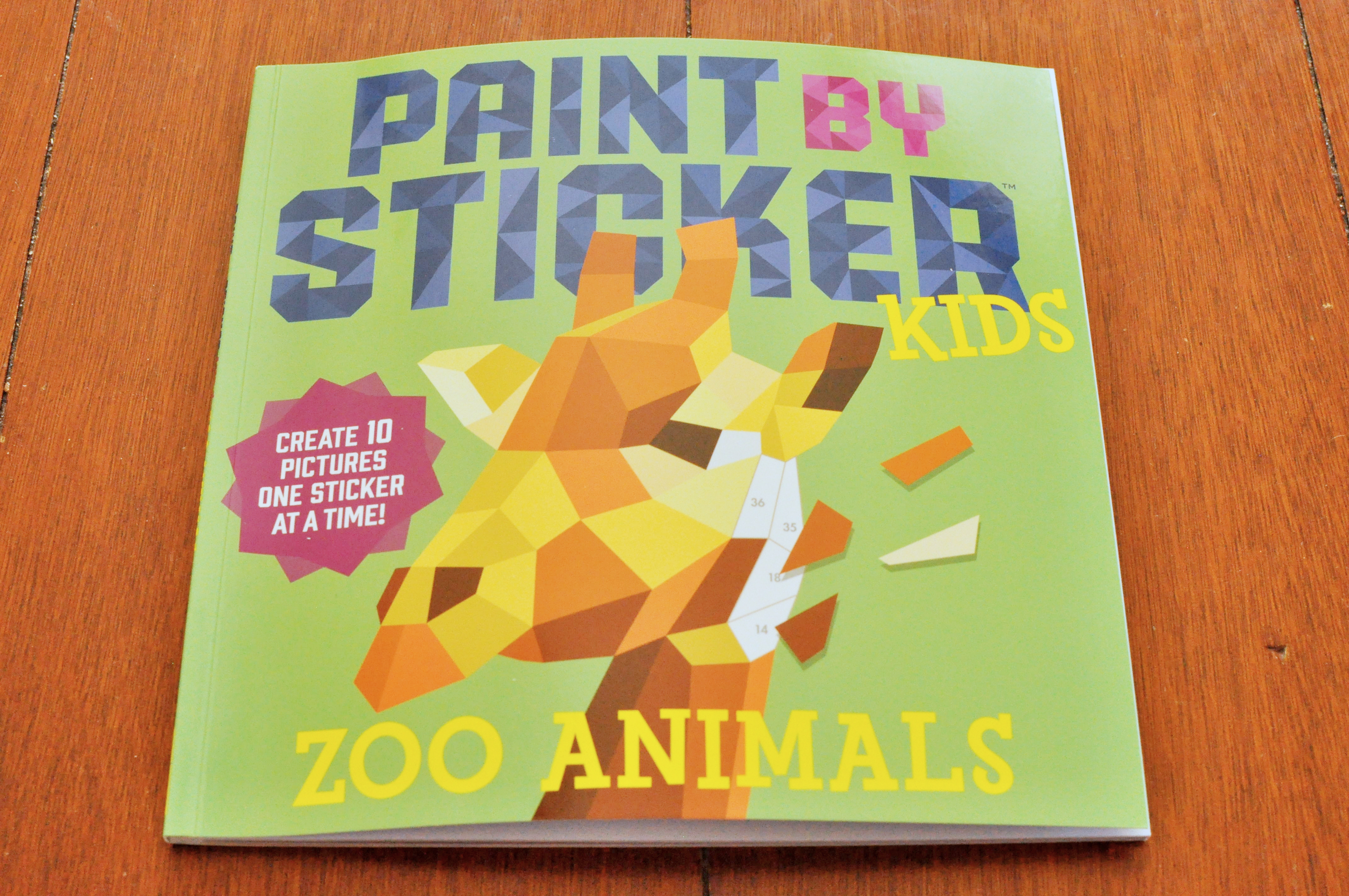 Naša 4 ročná Maruška je momentálne v nálepkovom období. Poznáte to. Nálepky sú všade a nikdy ich nie je dosť. .  Takže, keď som na zahraničných stránkach objavila zošitok s titulom Maľuj nálepkami, neodolala som a kúpila som jej ho. A dobre som spravila.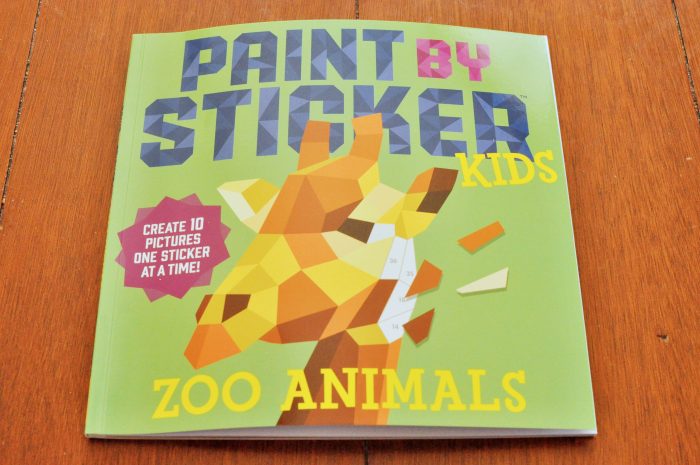 Poznáte maľovanie podľa čísel? Nejaký obrázok máte rozdelený na niekoľko častí, každá časť má svoje číslo a každé číslo máte vyfarbiť nejakou určenou farbou. Maľovanie nálepkami je niečo podobné. Akurát že nepotrebujete žiadne farby, či pastelky, len odlepíte nálepku s určitým číslom a nalepíte ju na obrázok presne tam kde má podľa čísla patriť.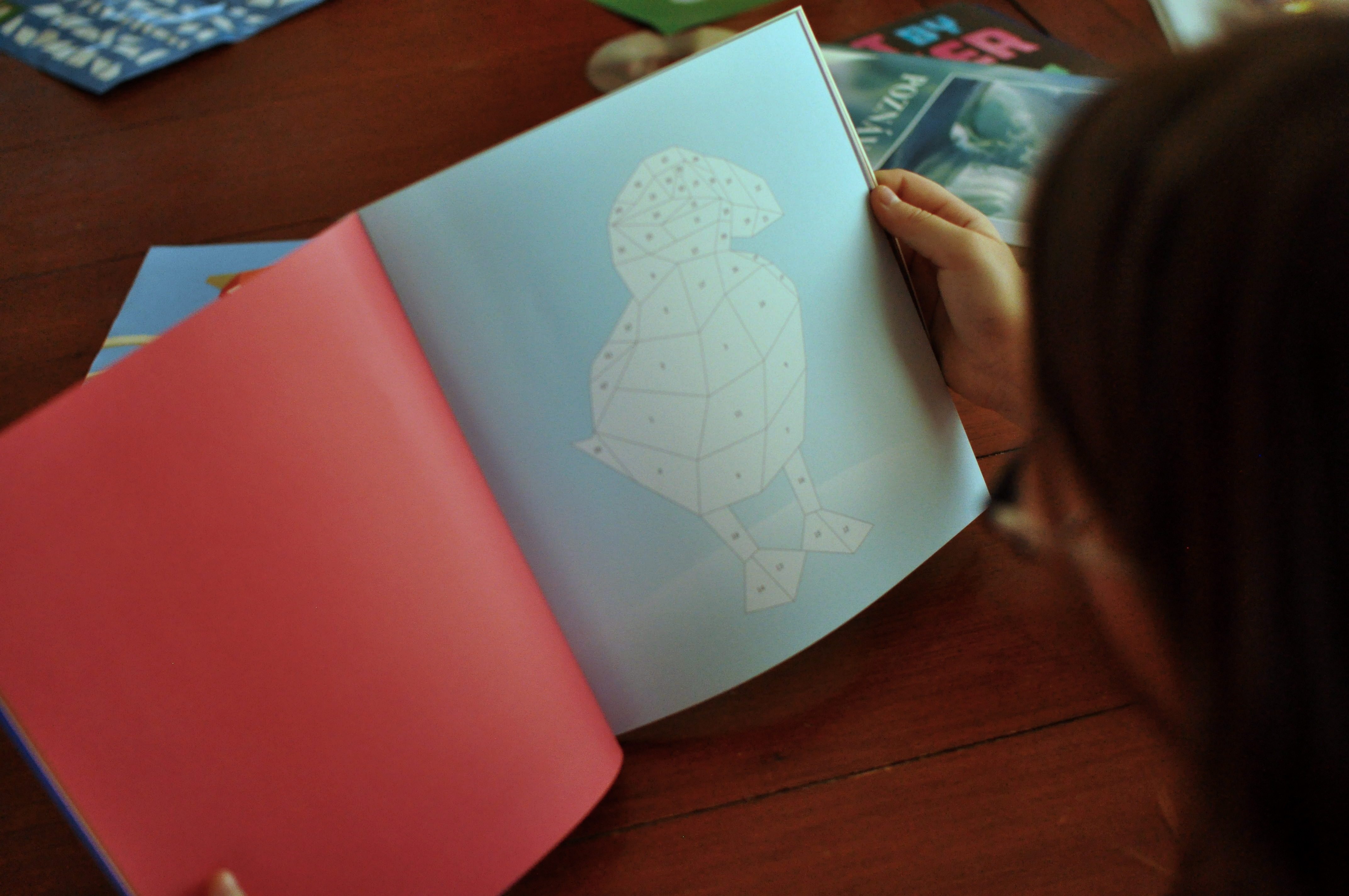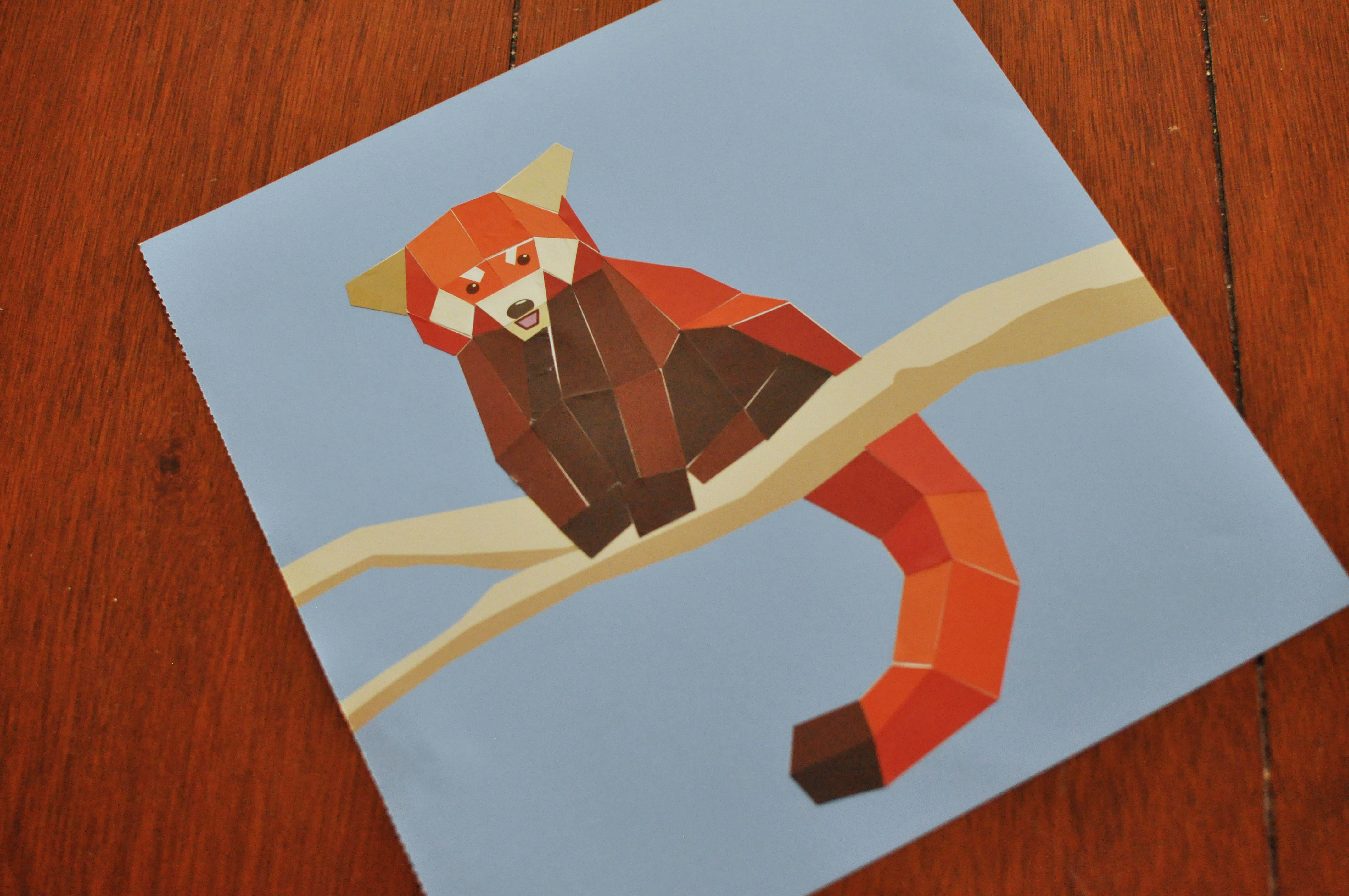 Jednoduché ako facka, ale aký úspech to u nás doma malo. Baby sa o obrázky šli pobiť. Na zošite je uvedené, že je vhodný pre deti od 5 rokov, no naša Maruška si svoje obrázky robila takmer úplne sama. Jedine veľmi malé dieliky som jej pomáhala odlepovať ja. O Juli a Teri ani nehovorím, pre nich to bola taká oddychovka.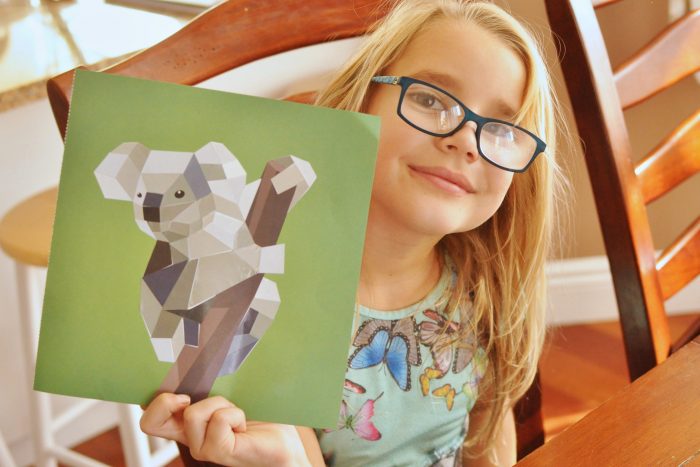 Na mojej obľúbenej stránke www.bookdepository.com nájdete niekoľko kníh Maľuj nálepkami pre deti. My máme Zvieratá v ZOO.
Zošitok obsahuje 10 obrázkov rôznych zvieratiek a 10 samostatných stránok len s nálepkami. Ku každému obrázku jedna stránka. Tieto nálepkové strany sú všetky pokope na konci knihy a dajú sa ľahko odtrhnúť, takže nemusíte pri tvorení stále otáčať všetky strany, aby ste sa dostali k nálepkám. Jeden obrázok má približne 40 až 50 nálepiek rôznych veľkostí a farieb. Podľa čísel presne viete, ktorá nálepka kam patrí, jedine na čo si treba dávať pozor, je že ak ich už raz nalepíte, ťažko sa odlepujú.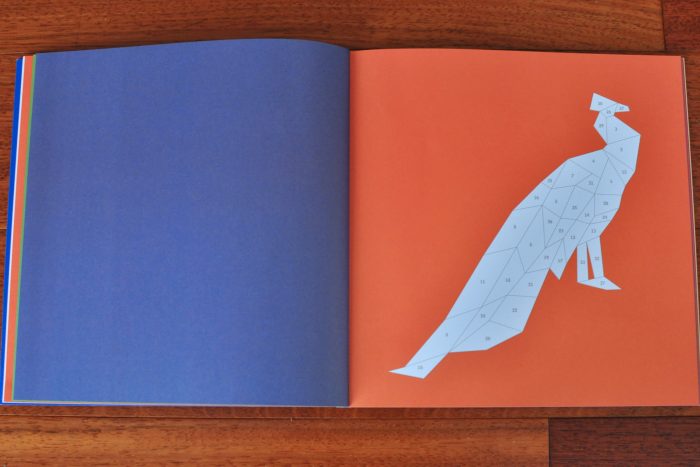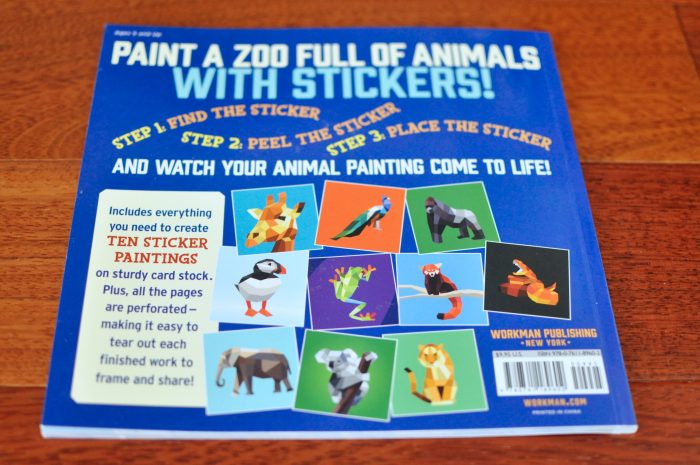 Samozrejme, keď som objednávala deťom, nesmiem zabúdať aj na seba. Ja síce nie som veľmi výtvarný typ, ale toto ma oslovilo (zrejme práve preto, že nie som výtvarný typ). No, ale ja predsa nebudem lepiť nejaké zvieratká. Pre seba som kúpila  Cestovanie.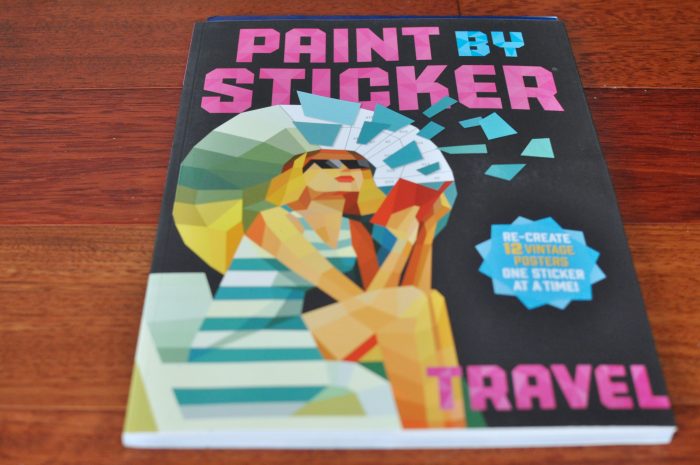 Aj keď nemám veľa voľného času, občas nejakú tú nálepku zalepím. A už sa mi črtá prvý obrázok. Musím ho rýchlo dokončiť, lebo si na Cestovanie robí zálusk aj Terezka. Zvieratá zvládla ľavou zadnou, som zvedavá ako sa popasuje s týmto, tu je tých nálepiek oveľa viac a na niektoré bude treba asi pinzetu.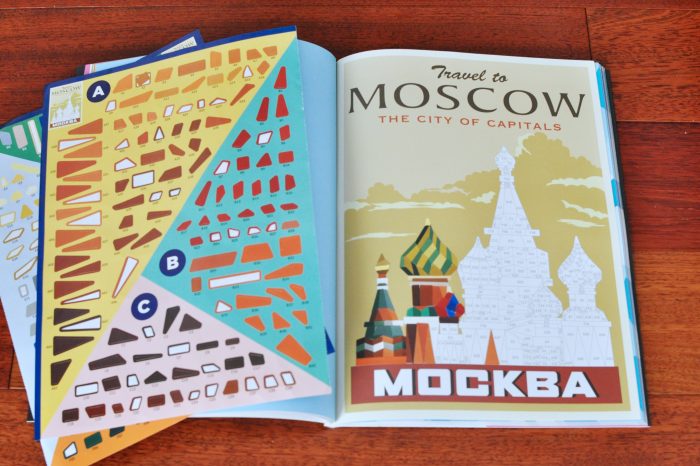 https://www.spolupozaskolu.sk/wp-content/uploads/2017/10/DSC_0497-1.jpg
2848
4288
Katka
https://www.spolupozaskolu.sk/wp-content/uploads/2021/04/logo-spolupozaskolu.jpg
Katka
2017-10-19 12:00:04
2017-10-19 12:37:11
Maľuj nálepkami. Nová zábavka (nielen) pre deti